Please select your dates to see prices:
---
Grand Fiesta Americana Los Cabos All Inclusive Golf & Spa in Cabo San Lucas, Mexico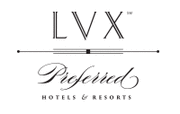 Where desert meets sea, one of Mexico's most cherished destinations shines, and you can experience the enchantment of it all at Fiesta Americana Grand Los Cabos All Inclusive Golf & Spa. Garnering accolades for everything from its exquisite accommodations, to its blissful spa and spectacular golf, this premier resort breathes an air of exclusivity, luxury, and distinction. A part of the LVX collection of Preferred Hotels & Resorts, delights with comfort and elegance. Guest rooms and suites feature light, sleek design and showcase Mexican influence while delivering modern luxury and the finest amenities. Cool marble floors lead out to private balconies, and depending on your location, admire views over the tropical gardens or the glimmering Sea of Cortez. Elevate your indulgence with a trip to the resort's remarkable SOMMA WineSPA, which uniquely features the benefits of wine in its beautifying and rejuvenating treatments. Find a sense of pure relaxation as you immerse yourself in a natural and sensational place, electing for a massage or facial to ease you into a tranquil state. Those seeking more active pursuits will find solace at the fully equipped fitness center, providing a perfect space to keep up with your workout routine and goals.
Players of virtually any skill level simply must take advantage of the two championship courses at Fiesta Americana Grand Los Cabos All Inclusive Golf & Spa - which includes the famous Jack Nicklaus Ocean Course, touted as one of the best in the world. Aside from the obvious and unbeatable beach-going, the area is ripe with fun activities, including fishing, scuba diving, snorkeling, tennis, horseback riding, and excursions around the local region. On-site dining options are equally impressive, as are bar options, with a variety of flavors and themes to suit any interest or mood. Sip tropical cocktails in the sunshine at the swim-up bar and grab a poolside snack at the thatched-roof grill nearby, or enjoy an open-air lunch right on the beachfront. Happy hour is best had at the bar to shift the mood to sultry, then delight in a gourmet dinner featuring tasty Italian cuisine. Opt for a meal with Argentinian influence and flair, stick to the local dishes, or dine at the main restaurant for an all-day selection of international specialties sure to please any palate. Turn your Mexico beach vacation into a legitimately luxe getaway, at Fiesta Americana Grand Los Cabos All Inclusive Golf & Spa.
Location of Grand Fiesta Americana Los Cabos All Inclusive Golf & Spa
Grand Fiesta Americana Los Cabos All Inclusive Golf & Spa
Carretera Transpeninsular KM 10.3 Colonia Cabo del Sol
23410
Cabo San Lucas, Mexico
Nearest Airport: SJD
Amenities for Grand Fiesta Americana Los Cabos All Inclusive Golf & Spa
Dining
24-Hour Room Service
Swim-Up Bar
Bar
Bar & Lounge
Restaurants
On-Site Amenities
Concierge
Spa on Property
Gift Shop
Fitness Center
Sauna
Cigar Lounge
Outdoor Pools
Steam Room
Outdoor Whirlpools
In-Room Amenities
In-Room Safes
Mini Bar
Activities
Excursions
Tennis
Golf
Nearby
Shopping
Restaurants
Golf
Interests
All Inclusive
Beach
Family
Golf
Spa & Wellness
Reviews for Grand Fiesta Americana Los Cabos All Inclusive Golf & Spa
---
All of the servers have treated me like a king but Israel is at the top of my list maybe it's his office maybe it's the view maybe it's the pool who knows who cares what a great trip David Watkins Room 404 4-20-18
---
We are owners here and have been treated like royalty while visiting for our last 3 trips. The most recent vacation was with our good friends to celebrate a birthday and to get away. Breakfast every morning was so wonderful due to Armando and Alex Santos at Vina Del Mar, they spoiled us! They were so attentive and caring, making sure our birthday celebration was perfect. We also had an amazing meal at LaBodega Steakhouse where our waiter Armando, hostess Aracely, chef Luisa and captain Brenda made our night a special event. The food was great, and they all made us feel so welcome. At check in our friend Javier made sure we got to our room and had everything we wanted! We were also impressed by the pool service, we always had cold water, food and drinks all thanks to the attentive service provided by Fernando. This is a special location, we cannot wait to return.
Redzelda - Santa Rosa, California
---
I must say up front this was my first time to Mexico and it was one of our best short vacations ever. The Grand Fiesta Americana in Cabo is a great place to stay. We basically had no issues. But know it going in, they will try to sell you on some of the activities and timeshare. I think that's expected since some of the properly has time share condos. Overall, I still give it a 5-star. The staff was great and very accommodating. ROOM: We reserved the room with ocean view, and it was spectacular. There is a sliding glass door to the patio. We were right about in the middle of the property, so we can see both pools and some of their free activities going on. We could also hear the ocean waves crashing onto the coral rock at the beach. The flooring was all tile, the bathroom was very nice and clean. The beds were 2 double size, not queen size. But still enough room for 2 and the mattress was firm but comfortable. The mini-fridge was filled with sodas, beer and a few snacks. The TV was a big 55" flat screen. Cable TV there isn't the best, but they do have HBO included. We arrived about 2 weeks after most of the spring break time. So for us it was relatively quiet [week of April 16]. FOOD: With the all-inclusive deal, it's really a bargain. The food was very good at every place we went to. We did breakfast at the buffet [3rd floor] each day and it was great. They have a mix of american and mexican foods, plus a bit if Salmon sushimi. We also dined at the Sushi Bar, Blu, El Bodega, El Mexicano. And the 2 places by pool for a little seafood and burgers. I guess with a lot of deals, we got the $50usd resort credit per day. But we only used it one time with El Mexicano and their Steak & Lobster. Which was amazing. Most places have the smaller portions, but that was fine with us. One place we asked for extra veggies and mashed potatoes, no problem there. We did not try the Italian place, Rosato. The menu just wasn't appealing to us, but if we had more time we might have. Our dinner time was typically about 6-7pm, no issues on waiting for any table. No reservations anywhere. And the wait staff was just great like everyone else there, very courteous and respectful. BEACH: Be aware this is not a swimming beach. There are many coral rocks, which we loved because we could take a walk there, see the crabs and other sea creatures. THE VIEW: The view from the room and other areas up in the building was amazing, you could see forever. And the golf course is right next door. The closest resort is about 1/2 mile away. TRANSPORTATION: We booked our trip through Orbitz and they offered us a shuttle from Gray Line. It worked out fine, they were just about 15 minutes late from pickup at the hotel. But we made it to the airport in plenty of time. STAFF: All of the staff there was great, from the front desk, to the restaurants and the pools. We had no issues at all. Some go above and beyond, so I provided some extra gratuity even though the booking says it's included. But they truly earned it and appreciated it. WE WILL BE BACK SOON !
CaptainJackOC - Los Angeles, California
---
We enjoyed our stay at the Grand Fiesta Americana. This was our second time this year to Cabo. The first time we stayed at the Pueblo Bonita Pacifica which was nice too. The service was outstanding. I lost my phone one day and it was amazing to watch the process of getting it back to me. Housekeeping broke a phone charger and they called immediately to let us know and to offer a solution. When we first arrived, they talked us into doing the sales presentation, but we were glad we did it because the free sunset sailing was amazing! Overall the food was pretty good. Not always great, but mostly good. The only complaint I had was that we never had washcloths in our room and the restaurants were sometimes pretty hot (no AC). Other than that, it was a great stay.
zkoff - Colorado Springs, Colorado
---
You got to love an All Inclusive. The food was magnificent. The Crown Royal at every bar was fantastic. The service was exemplary. Id like to thank Rey and Francisco at the front desk they were really great. Hugo shuttled us back and forth to the lobby. Margarita at the Sushi Restaurant and all her workers were awesome. They should give that girl a promotion to be a manager. Jose in morning breakfast buffet made my wife a beautiful origami rose. What a magical place.
Artie B - Austin, United States
---