Please select your dates to see prices:
---
Grand Fiesta Americana Los Cabos All Inclusive Golf & Spa in Cabo San Lucas, Mexico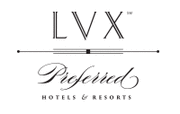 Where desert meets sea, one of Mexico's most cherished destinations shines, and you can experience the enchantment of it all at Fiesta Americana Grand Los Cabos All Inclusive Golf & Spa. Garnering accolades for everything from its exquisite accommodations, to its blissful spa and spectacular golf, this premier resort breathes an air of exclusivity, luxury, and distinction. A part of the LVX collection of Preferred Hotels & Resorts, delights with comfort and elegance. Guest rooms and suites feature light, sleek design and showcase Mexican influence while delivering modern luxury and the finest amenities. Cool marble floors lead out to private balconies, and depending on your location, admire views over the tropical gardens or the glimmering Sea of Cortez. Elevate your indulgence with a trip to the resort's remarkable SOMMA WineSPA, which uniquely features the benefits of wine in its beautifying and rejuvenating treatments. Find a sense of pure relaxation as you immerse yourself in a natural and sensational place, electing for a massage or facial to ease you into a tranquil state. Those seeking more active pursuits will find solace at the fully equipped fitness center, providing a perfect space to keep up with your workout routine and goals.
Players of virtually any skill level simply must take advantage of the two championship courses at Fiesta Americana Grand Los Cabos All Inclusive Golf & Spa - which includes the famous Jack Nicklaus Ocean Course, touted as one of the best in the world. Aside from the obvious and unbeatable beach-going, the area is ripe with fun activities, including fishing, scuba diving, snorkeling, tennis, horseback riding, and excursions around the local region. On-site dining options are equally impressive, as are bar options, with a variety of flavors and themes to suit any interest or mood. Sip tropical cocktails in the sunshine at the swim-up bar and grab a poolside snack at the thatched-roof grill nearby, or enjoy an open-air lunch right on the beachfront. Happy hour is best had at the bar to shift the mood to sultry, then delight in a gourmet dinner featuring tasty Italian cuisine. Opt for a meal with Argentinian influence and flair, stick to the local dishes, or dine at the main restaurant for an all-day selection of international specialties sure to please any palate. Turn your Mexico beach vacation into a legitimately luxe getaway, at Fiesta Americana Grand Los Cabos All Inclusive Golf & Spa.
Location of Grand Fiesta Americana Los Cabos All Inclusive Golf & Spa
Grand Fiesta Americana Los Cabos All Inclusive Golf & Spa
Carretera Transpeninsular KM 10.3 Colonia Cabo del Sol
23410
Cabo San Lucas, Mexico
Nearest Airport: SJD
Amenities for Grand Fiesta Americana Los Cabos All Inclusive Golf & Spa
Dining
24-Hour Room Service
Swim-Up Bar
Bar
Bar & Lounge
Restaurants
On-Site Amenities
Concierge
Spa on Property
Gift Shop
Fitness Center
Sauna
Cigar Lounge
Outdoor Pools
Steam Room
Outdoor Whirlpools
In-Room Amenities
In-Room Safes
Mini Bar
Activities
Excursions
Tennis
Golf
Nearby
Shopping
Restaurants
Golf
Interests
All Inclusive
Beach
Family
Golf
Spa & Wellness
Reviews for Grand Fiesta Americana Los Cabos All Inclusive Golf & Spa
---
We stayed at this resort in March 2018. To start, I must say that the property itself is quite stunning and the rooms absolutely beautiful. We booked a standard all inclusive package and upon arrival we inquired about a room upgrade. One thing that bothered me was that initially they offered us the standard room on the ground floor. We are not crazy about staying on the ground floor which influenced our decision to upgrade as they said they had NO other standard rooms on any other floors. We decided to upgrade to an owners "villa" in one of the satellite buildings off to the side of the resort. After choosing the upgrade we had second thoughts given the hefty price. We checked back with the main desk and mysteriously within about 30 minutes of having been told they had no other rooms, they suddenly had a room available on the 3rd floor. We did check out a standard King bed room on the 3rd floor in the main building of the resort. Certainly this room was more than adequate, very well kept with modern decor, however the view was not great (you could sort of see the ocean but definitely not "ocean view".) We still decided to take the upgraded one bedroom Villa suite. The suite had a full bathroom plus a half bath, a small kitchenette, a small living room with a couch which could double as a bed, as well as the main master bedroom. There was a ton of storage space in this suite and I think it could easily accommodate up to 4 people (maybe 5 if some are children). The real perk was the AMAZING huge balcony and unobstructed view of the ocean. The balcony had 2 lounge chairs as well as a table and chairs for 4. We spent early mornings and early evenings sitting out on the balcony watching the sunrise and sunsets and I have to say it was spectacular. The room itself was nicely decorated, housekeeping staff did a great job (unfortunately I forget the housekeeping staffs name but she was responsible for room 2907 during the week of March 7-14). One issue we had was that the mini bar which came with our all inclusive package was not restocked daily as it should have been, this includes the drinking water so it was pretty important to us. We had to call at least 3 days to get it restocked and their reasoning was that the staff forgot we were all inclusive since we were staying in the timeshare villas. Understandable but still frustrating when we had paid a premium to have both a villa and the all inclusive package. Being in the timeshare villas does give you access to 2 additional member pools but of course there is no food or drink service by these pools so we opted to spend our time at the main pools. The resort is quite big and it can be a bit of a trek up to the far corners of the resort but there are chauffeured golf carts available 24/7 for anyone with mobility issues. In terms of cleanliness, the resort goes above and beyond. We saw staff washing handrails, scrubbing the floors in elevators, and sweeping and tidying up around the pool constantly. The public washrooms in high traffic areas such as the pool and beach were staffed throughout the day and clean and fresh at all times. Kudos to all of the cleaning and maintenance staff. Grounds were immaculately kept with workers patching small holes in the grass and pulling weeds from plants all around the resort. The pools are very well kept, someone did hurt their foot on a broken tile while we were there but there was maintenance staff there almost immediately to do work on the tiles. The pools were very clean. People do reserve seats early around the pool but the staff are happy to move lounge chairs around to accommodate guests. Like any resort, if you don't go down until 11 AM you are unlikely to get a good seat if it is busy. The food at this resort is definitely 5 star quality. The resort boasts numerous restaurants, and on certain nights they have special buffets. We opted to eat in the restaurants every night. Our favorite by far was the Bodega steakhouse which we ate at twice. The service and food was excellent. The Alfajor dessert here was possibly the best dessert I've ever eaten. The atmosphere is great. Our second favorite was the Blu restaurant although we had mixed experiences here. The first time we ate dinner there everything was phenomenal so we decided to go back. The second time we were not so pleased, the food was still good but service was sorely lacking, they seemed to be very overwhelmed, all the guests were waiting long times for food and drinks which was disappointing. The sushi sky bar was busy but the food again was excellent. We did not enjoy our experience at the Rosado restaurant, possibly because it is the busiest. Service felt very rushed, as we ordered our appetizers I asked for another few minutes with the menu to decide on an entree and was told I needed to order then because they were busy and they needed to get more guests in. Our least favorite was the El Mexicana restaurant however the guacamole that is freshly made at the table was excellent! Lunch we had served to us in the lounge chairs by the pool each day which was so great. They offer many items from both the grill and the peninsula restaurant, the grilled veggie burger was absolutely great. We had Miriam serve us two days by the pool and she really goes above and beyond. She is so quick and friendly and really stood out as the best service we received. For breakfast offerings they have buffets at the Peninsula which is beach side and ocean view so we ate here almost every day. The Vina Del Mar did have more offerings for breakfast which we discovered on our last day, but the atmosphere just was not as nice. One thing we noticed is that the aggressive timeshare sales people tend to accompany guests to breakfast to make their sales pitch. We noticed the tables with timeshare sales got much better service than other tables which was again frustrating. The resort has a Starbucks branded cafe. Initially it was confusing as they said "Starbucks is not included in the all inclusive package". As it turns out, this cafe still offers many other things that are included as part of the package including pastries, desserts and sandwiches. They will make you a "house" brand coffee, tea, or espresso drink which is included. It is only Starbucks branded drinks that are not included. I was glad to figure this out early on during our stay as I ended up grabbing a coffee and pastry early each morning during my walk around the resort. The bars at this resort are excellent and offer top shelf alcohol. I heard a few people saying that the top shelf was not included in their package but we had black bracelets and we were told any alcohol they had, we could have (aside from specialty wines in the restaurants). They seem to be able to make just about any cocktail you ask for, none of the bars had menus. Most evenings there is a small outdoor bar open on level 2, very nice atmosphere, unfortunately I did not catch the bartenders name but he is very talented at suggesting drinks and making them! We also got great service at the bar located beside the Peninsula restaurant, especially from bartenders Tony and Carlos. Finally, Emilio at the Bikini swim up bar gave us great service, and was very friendly. The "Tapas" fire pit area featured live music every evening and there is bar service here. It was a lovely way to spend part of the evening and many guests enjoyed this each night. One warning I have is with regards to timeshare sales. After check in, you will be approached by someone saying they are with the Concierge and offer you a tour of the facilities and rooms. Luckily we recognized immediately that this is a timeshare pitch. We declined their offer and also were staying in the timeshare Villas so we did not get approached again, however each day we saw new guests going through the timeshare sales pitch. This might interest you if you are considering purchasing a timeshare with them but it was apparent that at least a few guests were not at all interested and had to endure a lengthy tour and breakfast. I understand the need to sell their product but guests and potential buyers should beware of the sales tactics they use. The sales people are abundant in the lobby area which caused us to somewhat avoid that area as we were not interested. Overall, this is a lovely resort and I would not hesitate to recommend it to others considering staying here. This was our first time in Los Cabos however we have traveled to other areas of Pacific Mexico numerous times. We found this resort was not as great of a value as compared to similar resorts in Puerto Vallarta, however, Los Cabos seems to be more expensive due to the popularity and proximity to the U.S. (they appear to have many more guests staying for long weekends versus other locales in Pacific Mexico).
Jaimi V - Edmonton, Canada
---
We have been traveling to Fiesta Americana the past 6 years. What a great place !! Superb customer service . Pool wait staff is amazing, From Jaime, who remembers us from year to year and treats us like family , to Juan who we just met on this trip. He was a great server, he remembered our names and gave us a treat as farewell surprise on our last day, to Rafael who is very good!! The hotel itself is very clean,room are very nice, housekeep very good, wonderful tasty food choices and drinks. The activity staff with the blue shirts are very friendly and encourage participation in the activities. Will definitely be back next year. FA keep up the good work.
---
We spent March break 2018 at the resort, all was fantastic BUT be aware of the pesty sales speech to convince you to purchase a "membership". They call it an "open house" and promise it will only last an hour and a half. It does not. It went on for almost 4 hours! We lost half a day- very annoying! They will try every trick in the book to convince you to buy a membership. Not fan of that! However the service is phenomenal, the food is excellent. We spent many days going to the beach area only because the server EDUARDO was so amazing! A true host and a super hard worker. He gave us the VIP treatment all the time , wow! We were also lucky enough to encounter a few more employees like him through the resort. The other amazing guy was ALEX at the breakfast buffet, he was always super efficient another true host! And finally on our last day we had lunch at the restaurant peninsula and the server, hostess, and other gentleman (unfortunately don't know their names) they approached our table with a special little cake to say "have a good trip" , ok, that was AMAZING! We did not want to go! They went all out - True exceptional service! And in all honesty, it was all these things that made us forget about the pesty sales experience. Rooms always cleaned on time and in good condition but they could use a bit of an update.
---
This trip was AMAZING! Food and service were the best, especially Eduardo on the beach! He took such great care of us, and made our stay unforgettable! THANK YOU!!! This trip was exactly what we needed!!!
---
We stayed for 5 nights in Mar 18 and had a great experience at the resort. The staff is incredibly friendly and seemed very genuine when interacting with them. The food was really good. We ate at the Cevicheria by the pool, Pennisula, La Bodega when we where there. The drinks were top notch as well, they use top shelf brands of everything not cheap well stuff that you normally get. The views are awesome and if your there during the right time of year you can see whales right from your room or the pool or even lounging on the beach. I would stay there again.
---