Please select your dates to see prices:
---
Live Aqua Cancun All Inclusive Adults Only in Cancun, Mexico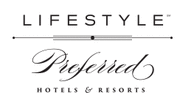 Eclectic rhythms and a lively atmosphere embrace guests as they arrive to Live Aqua Cancun All-Inclusive Adults Only. This relaxing yet contemporary Adults Only, All-Inclusive luxury, a part of the Lifestyle collection of Preferred Hotels & Resorts, seems to have achieved the impossible: an upscale all-inclusive resort with a Cancun address that's low-key enough to be considered a wellness retreat. Bright, spacious rooms in shades of white and cream contrast with the turquoise of seaside infinity pools. Service is top-notch here, and ambient music from a resident DJ lends itself to a Zen mindset.
Cancun and its beautiful areas offer limitless recreational activities, entertainment and fun, as well as sporting activities such as snorkeling, diving, fishing, and parachuting among others. Join the sunrise yoga classes on a quiet white sand beach. Indulge in a continental breakfast at your leisure. Make an appointment at the spa for a day of well-deserved pampering. Spend the rest of the afternoon blissed out by a pool that shares the horizon with the ocean. Delight the palate at one of the many restaurant venues and a swim-up bar where everything from Indian food to fine steaks and fresh lobster can be enjoyed. Ultimate fun and relaxation await.
Location of Live Aqua Cancun All Inclusive Adults Only
Live Aqua Cancun All Inclusive Adults Only
Boulevard Kukulcan Km. 12.5
77500
Cancun, Mexico
Nearest Airport: CUN
Amenities for Live Aqua Cancun All Inclusive Adults Only
General Information
371 Guest Rooms
Non-Smoking Property
Adults Only
Handicap Accessible Facilities
Dining
Pool Bar
24-Hour Room Service
Bar & Lounge
Wine Bar
Pool Wait Service
Restaurants
On-Site Amenities
Concierge
Pool
Spa on Property
Fitness Center
Nightclub
Pool Cabanas
In-Room Amenities
In-Room Safes
Mini Bar
Complimentary High-Speed Internet Access
Activities
Tennis
Tai Chi
Yoga
Business
Meeting Rooms
Business Center
Conference Facilities
Nearby
Historic Sites
Shopping
Golf
Interests
All Inclusive
Beach
Reviews for Live Aqua Cancun All Inclusive Adults Only
---
First and foremost, Mariana was the best part of the whole trip! She always recognized our group no matter who showed up (there were a total of 12 of us and we all came in different groups throughout the trip). Great variety of food and great service over all. This was my first all-inclusive trip to Mexico and I can't wait to return!
Robyn M - Oklahoma City, Oklahoma
---
We spent 4/15-4/20 at Live Aqua! This is the 4th consecutive year we have stayed at this resort! We arrived to very heavy rains on Sunday. The storm moved out, and sunshine came for the rest of the week. Weather 80-85F and sunny. Staff- Simply amazing. Shout outs to a few of our favorites! So exciting to see familiar faces each year! First and foremost Valerie! You are a gem! Thank you for your continued attention to detail and excellent service! We enjoyed getting to know you more this trip! ***Jose- on the lunch grille! He works tirelessly every day making the most delicious ribs, chicken and chorizo! He remembers us every year and greeted us each day with a smile! ***Mariana- our flaming coffee girl! What a funny, entertaining, friendly staff member! We enjoyed watching her skills and enjoying the "Mariana special" coffee at night! At MB- Ange and Ivan both provided outstanding service! Rossy at the hostess desk was so sweet! Love the habanero soup! Spent 2 nights eating here! At Hidden Garden- Guillermo and Cesar, both gave us excellent service! Delicious meals both nights! 5th floor club level- Gerardo and Heyden both were so friendly, personable, and made us our favorite drinks without asking! Poolside- Marcial and David kept my water bottles and our drinks coming! Never had to ask for refills! Breakfast at Siete- Nelci at the omelet bar, Marco the smoothie maker and our favorite server, Helvert! Lots of choices for breakfast! Did not disappoint! A few changes this year, some good and some not so good. The upgrades/renovations look amazing! The jack hammering was a bit annoying but recognize it as part of the process. There was a lot more outside noise than in past years with loud music late at night, large groups, weddings etc. We visit Live Aqua for the peace and relaxation, not looking for the party scene so will keep this in mind if this is the direction the resort is heading with more nightlife. We are early people, exercise at 7am and ready for bed by 10-11pm. Unfortunate incident with a guest in the room beside us screaming and complaining at midnight. The hotel staff handled this appropriately! Didn't get much sleep however, and was a bit of an inconvenience. All in all, a wonderful vacation! We look forward to our trip 4/2019! Excited to see the continued upgrades and renovations! Beautiful resort, beach, pools, great restaurants, and simple AMAZING staff!
rearley24 - Frederick, Maryland
---
To begin, all booking and travel information provided by Costco before embarking was clear, concise, and accurate. Upon arrival to the airport, we were promptly and warmly greeted by BD Travel rep who gave detailed instruction for pick up on our return and information on excursions. He also explained that they were not affiliated with any timeshares and would never try to sell anything, or feel pressured to do anything and that was 100% accurate, which made for a very relaxing vacation. The ride to the resort was air conditioned and we felt completely safe, even though it was just days after a US travel warning. We did not wait for our transfer, so it really felt like a seamless walk off the plane to the resort. We had the same experience with the transfer back to the airport. Upon arriving at Live Aqua, we were greeted with chilled towels, a beverage and hand massage upon while we waited to be checked in. The entire resort has a spa-like feel, with aroma therapy and relaxing music throughout. The level of professionalism and attention to detail was outstanding. There was not a single thing out of place, we never waited for anything and (again) were never pressured into buying/doing anything. The staff all seemed to genuinely care about your experience and make sure you had a great time. Everything was clean, well maintained, and freshly painted. The food and drinks were of high quality, even that of the buffet. All raw fish and ceviche on the buffet were served on chilled marble slabs. Often you were see the head chefs in their toques surveying all food stations and ensuring everything was up to standard. The flamed coffee was the best thing I've ever had in my life. The molecular gastronomy restaurant was awesome! It could have been the time of year we traveled, but we never had to wait for a spot at the beach or the pool. We never had to reserve any chairs/beds. It was lively, but not too busy. Our every need and want was met and our expectations were greatly exceeded. I understand now why most other guests we met said this is the only place they go!
xgraceful - New Brunswick, New Jersey
---
This was my girlfriend's and I first time at an all-inclusive. We wanted to try Cancun and after looking at so many resorts and thread on this resort vs that resort, we settled on Live Aqua. I was also proposing on this trip so I had alot of custom work done (i.e. custom rice art, room decorations, private beach dinner, and even a custom seaweed beach message). The experience was just AMAZING. Ximena from Conceirge, just made it all worth. She is one of the main reasons I will return. The work she did with me throughout the trip to make sure my proposal was perfect (albeit all the changes due to the weather) will NEVER be forgotten, and I will definetly be sending a gift once I get married. Thank you so, so, so much. The food, the service, the room was just amazing and exactly what we expected. Yes, there was construction noise, and it can get bothersome, but we are barely in the room and it usually started early afternoon which didn't bother us at all. I guess its all about perspective/ The staff is extremely nice and we never found service to be slow. Room service was excellent. Never had to wait more than the expected time for meals or any other service for that matter. Francisco, who received our bags and showed us off, was just amazing. He was amazing, made us feel right at home, we will miss you so much Franciso, thank you for being so kid. The resort also has daily events that are easily accessible by the website, but if you contact them I'm sure they can give you a schedule. The events were great, so even if you don't plan to go out much, there is something to do. The drinks were great, my fiancee claims they had the best pina coladas shes EVER tasted. I will definetly be coming back to Live Aqua, and they have set the bar really high. I cannot wait until we see each other again!
---
Sadly, not what it used to be. Overall we had a good time at Live Aqua during our stay last week...BUT, it wasn't what we had come to love about the resort. First, I should say that my husband and I fell in love with Live Aqua during our first stay six years ago and have shouted it's praises ever since telling everyone we know how amazing our experiences there have been. The experience we had come to love was that of a serene, couples, romantic, fun, chill getaway where you felt pampered. Instead, Live Aqua seems to be moving away from the couples experience. This time we encountered large multiple company business conventions of a 100 plus people, wedding groups, and a louder party atmosphere that we had not encountered previously. If I was on a work convention vacation I would be looking for the same, but that's not how Live Aqua has promoted itself in the past. This past week was our 7th visit there and we are not "Fiesta Club" members (which they will try to sell you at some point) meaning we don't have to go to that resort. However, our last two visits (including the one we just returned from) have changed our view of Live Aqua. Here is why: CONSTRUCTION NOISE: You would think after 7 visits they would give us a good room, but no. We were placed into a room on the second floor (ocean front view). We were happy with that until we began to hear drilling noises beginning at 6 AM from our bathroom. At first they are not too loud, but by 8 am it is LOUD!! So much so it reverberates through the whole area and feels like the room is vibrating. Why? They are renovating the first floor, which is all well and good but when it is going to be that disruptive to the experience of being on vacation, we felt they should have, at the very LEAST, made us aware of this before placing us there. In addition, our water from the sink was BROWN and left a dirt-ish residue behind some mornings (I think due to the construction). When we called the front desk, they sent a guy with a wrench who just ran the water until it went clear. LOUD GUESTS: As I mentioned, we have been there many times and what we loved about Live Aqua was the quiet, sophisticated, serene, mostly couples, spa like feel of the resort which is what they promote on all their marketing materials. During this visit we were awaken every single night from 1-2:30 AM with loud, drunken guests making a ton of noise in the hallways outside our room. At one point we had a large group of 8-10 young (18-20 year olds), single women in a group that would run up and down the hallway. To be fair, the hallways outside the rooms lend themselves to noise (they are very echo-ey and amplify any sound). In the past people have been mindful and quiet, but not this time. Perhaps Live Aqua could put some signage about this "Please be mindful of noise in corridors" or something to that effect. Another couple we spoke to that were on the 4th floor said they experienced similar noise. They said one night at around 3 AM the people next to them came in and started incessantly banging on the meditation chime that is left in your room during turn down. POOL: In the past we have experienced a fun but chill, romantic couples vibe. Not this time. We had groups of people talking loudly, yelling at waiters from the pool for more shots, people smoking cigarettes (smelling other people's second hand smoke is a huge pet peeve of mine), playing loud music from their own speakers and "partying" right next to us where we just wanted to relax and read. I get it: it's a VACATION, but our idea of a couples vacation is more serene and that's what has drawn us to Live Aqua in the past. If we wanted this atmosphere we would go to the Beach Palace or Hard Rock. REASON: We think the reason the vibe has changed is that Live Aqua has moved away from couples as their focus. Instead, there were several large convention groups during our stay of 100 or more people in addition to wedding parties that were there. These groups are primarily people traveling as single (without their significant other) looking to let loose and party. While there is nothing wrong with that, it is not the vibe that Live Aqua promotes (just watch the video they play on loop in your room about the resort). It's all about a romantic couples experience, not large groups taking over parts of the hotel ordering shots. One day the pool bar was closed at 3:30 for a group. The patios were closed with huge convention groups and the sound billowed up to our room on the second floor. OTHER: WAIT TIMES AT RESTAURANTS: At times, service was VERY slow. One couple told us a story about the Sea Corner where they waited 3 hours. I find that amount of time hard to believe, but you get the point. We did wait over an hour to get into Varenna one night and ended up getting seated at the "Bar" area by the kitchen which had been open the whole time. Also, if you are going to Varenna check the activity in the outdoor hot tub. One night when we ate there the hot tub was overflowing with people, loud music, yelling, partying which again is fine but it will interfere with your dining experience at Varenna. On a positive note, the food is very good. We especially love Karla in Mb!! She does a fantastic job! POOL SERVICE: One day at the pool (we only wanted water and we told our waiter that so should we have been easy customers; no mixed drinks) we waited literally hours to get more water. Other sections were well taken care of with ice buckets full of water. We noticed one section that "John" was covering that was well attended to so the next day we moved to his section. John is the MAN. Find his section and he's awesome!! He will totally take care of you. Also, Graciel in the Pool/Towel/Cabana rental area is great! WEAR AND TEAR: Hotel is starting to show signs of wear and tear (which is why they are starting to renovate). Our room had loose door handles, the patio door stuck (it was really hard to close), make-up mirror in bathroom coming loose from the wall, telephone in bathroom kept falling off the wall on its own. TURN DOWN: When we first came to Live Aqua we would get these beautiful rice pictures on our bed, rose petals, chocolates, etc. Not so much any more. In fact, during one of our last stays there we upgraded to the club level with one of the suites and we didn't even get ONE rice drawing on the bed. We did not feel paying the extra money for club level was worth it. POOL AND BEACH CHAIRS: The hotel puts in really small writing on the Activities sheet that you are not allowed to hold chairs but literally EVERYONE does it. It's kind of annoying because (depending on how busy the hotel is) you can watch people at 6:30/7AM bring blue "pool towels" that they've saved from the previous day to reserve multiple chairs and then take off. We watched two large groups do this daily and they wouldn't even show up to their chairs until after noon. Meanwhile, people actually wanting to use the chairs that are there in person can't find a single chair. I highly recommend a cabana rental which comes with a 20 minute foot massage. I realize our idea of a vacation (quiet, romantic, chill) is not what everyone wants but that was the vibe we had come to love and expect. Our expectations of Live Aqua were very high based on our past experience there and sadly we are disappointed at the direction the resort seems to be going.
Melissa D - Fort Collins, Colorado
---