Please select your dates to see prices:
---
Live Aqua Cancun All Inclusive Adults Only in Cancun, Mexico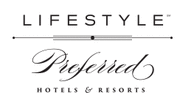 Eclectic rhythms and a lively atmosphere embrace guests as they arrive to Live Aqua Cancun All-Inclusive Adults Only. This relaxing yet contemporary Adults Only, All-Inclusive luxury, a part of the Lifestyle collection of Preferred Hotels & Resorts, seems to have achieved the impossible: an upscale all-inclusive resort with a Cancun address that's low-key enough to be considered a wellness retreat. Bright, spacious rooms in shades of white and cream contrast with the turquoise of seaside infinity pools. Service is top-notch here, and ambient music from a resident DJ lends itself to a Zen mindset.
Cancun and its beautiful areas offer limitless recreational activities, entertainment and fun, as well as sporting activities such as snorkeling, diving, fishing, and parachuting among others. Join the sunrise yoga classes on a quiet white sand beach. Indulge in a continental breakfast at your leisure. Make an appointment at the spa for a day of well-deserved pampering. Spend the rest of the afternoon blissed out by a pool that shares the horizon with the ocean. Delight the palate at one of the many restaurant venues and a swim-up bar where everything from Indian food to fine steaks and fresh lobster can be enjoyed. Ultimate fun and relaxation await.
Location of Live Aqua Cancun All Inclusive Adults Only
Live Aqua Cancun All Inclusive Adults Only
Boulevard Kukulcan Km. 12.5
77500
Cancun, Mexico
Nearest Airport: CUN
Amenities for Live Aqua Cancun All Inclusive Adults Only
General Information
371 Guest Rooms
Non-Smoking Property
Adults Only
Handicap Accessible Facilities
Dining
Pool Bar
24-Hour Room Service
Bar & Lounge
Wine Bar
Pool Wait Service
Restaurants
On-Site Amenities
Concierge
Pool
Spa on Property
Fitness Center
Nightclub
Pool Cabanas
In-Room Amenities
In-Room Safes
Mini Bar
Complimentary High-Speed Internet Access
Activities
Tennis
Tai Chi
Yoga
Business
Meeting Rooms
Business Center
Conference Facilities
Nearby
Historic Sites
Shopping
Golf
Interests
All Inclusive
Beach
Reviews for Live Aqua Cancun All Inclusive Adults Only
---
We had such a wonderful time at Live Aqua Cancún. We stayed Saturday to Saturday for our college spring break. While definitely not a traditional "Wild" spring break location, we were so happy about that. The all-inclusive price is so so so worth it. We never had a bad meal and we ate at almost every restaurant. I genuinely had some of the best meals and drinks of my life there. There are lots of food opportunities outside of the restaurants, too. Food, water, and alcohol are all literally everywhere and you never feel like you need to pay extra for anything - we did not spend an extra dime all week. The hotel, pool area, grounds, and beach were all incredibly clean, and they go out of their way to ask about any food allergies or preferences. We never had a bad interaction with any employee, and most spoke English fluently. They were all so friendly and truly cared about whether we were having a good time. They did everything they could to help us during our stay, and I never stopped being impressed. Our favorite poolside server was Andres, and he truly was who made our stay so special. He made us a ton of custom drinks that we never had to ask for. They have activities and entertainment every day and every evening. There is always something to do, although our group was incredibly happy to just drink by the pool and ocean all day. There are lots of chairs, cabanas, and beds. Most are included, but you do need to get to the pool early to get your group a spot. Tips are not at all expected by the staff, but for the love of god, tip those who help you!!! They are all so genuinely appreciative and working so hard to make your stay amazing. Our group of four tipped around $60 a day (including servers for breakfast and dinner, poolside servers/bartenders, and housekeeping on the last day), and we received the absolute best service of our life. Honestly I'm bewildered reading any negative reviews about this place. I truly don't understand how someone could have a bad time here. It was paradise, and we're already planning our trip back! Thank you Live Aqua (and Andres!)!
Denaliiii - Morgantown, West Virginia
---
Cancun is one of my favorite vacation destinations for all inclusive resorts. This was our first time staying at Live Aqua and we loved it! We will definitely recommend this resort and we will definitely return! As a reference, prior to this trip, Hyatt Zilara and Secrets the Vine were our two favorite resorts in Cancun, now we have three favorite resorts in Cancun! For starters the beauty and cleanliness of the entire resort was excellent. Our room was fantastic and very clean. All of the service was also excellent, every single staff member we encountered was very friendly and very polite, great people! The pools were outstanding, I loved how they were all a different temperature to make everyone happy. The drink service at the pool and beach was also excellent, also, there were 2 satellite bars set up, plus the swing bar on the beach, all of this in addition to the main pool bar at Azure, so there are many options to get drinks! The beach was great, not as much beach erosion as in front of other resorts, so no complaints there. Onto the food.... the food was outstanding! Our two favorite restaurants were the Italian restaurant and mb restaurant. We ate at both of those places twice. We also ate at hidden garden, azure, and although sea corners restaurant was closed for renovations, they served the sea corners menu for lunch at azure and the regular azure menu for dinner. Every meal we had was great! Additionally, the food at the pool was also great with multiple options including a burger station, a paella station, and a huge bbq grill which offered chicken, ribs, and chorizo everyday! Plus azure (serving the sea corners menu), and the Italian restaurant were both open for lunch! I was very impressed by all of the food options! We ordered breakfast in our room most days which was fantastic, did the buffet for breakfast once which was fine (I am not a buffet person). They also had food set up in front of Aka bar near the exit to go outside to the pool, which included: cereal, yogurt, fruit, pastries, coffee, tea, and juice, which was a great quick no hassle option. We did this once and enjoyed not having to deal with all the people at the buffet. There are three bars to choose from every night for after dinner drinks, the bar at Azure, Aka bar, and Egos bar. All of them were great and we even caught live music a couple of nights! My husband was a little disappointed with the lack of an "entertainment team" but I was not. I don't want to sit through a stupid newlywed game in a theatre (Secrets resorts). The only actual complaint we had was the beer selection. Draft beer only outside of your hotel room (there were cans of beer in the mini fridge). My husband asked at every bar and most restaurants for bottled or canned beer but they only had draft beer which was disappointing. On the other hand, the house red wine was excellent! And all of the mixed drinks were great too! We loved Live Aqua and will definitely be back soon!
Shannon K - Utica, New York, USA
---
My sister and I just left the Live Aqua Resort today and I am already home sick from being there. Calling this resort amazing is an understatement as I was in awe from the moment I walked in, till the moment we left. The staff of Live Aqua deserve an award. They go above and beyond to make sure you feel at home and are happy to help you with whatever you need. I honestly have never experienced such amazing service and I am big on paying close attention to customer service being that I've worked in the industry for so long. Their attention to small details really blew me and my sister away. I have to give a special shout out to Jaime the bartender who was so much fun and a very hard worker. I also have to shout out the amazing women that run the spa, they set the bar high for any other spa experience that I'll have going forward. There is such a serene, tranquil and incredible energy as soon as you walk onto the property and the grounds are so beautiful and well kept. The beautiful trees, gorgeous infinity pool, beach, cabanas and etc. took our breath away. Before going to the resort I was a little nervous about the food after reading a few negative comments from past guests. Those whom left negative feedback must have no taste buds because the food was consistently delicious in every restaurant. The Hidden Garden was my favorite restaurant and I especially loved their Sashini Soup and welcome drink. I honestly could go on and on about my love for this resort and I wouldn't mind doing so. But to bring this review to a close, THANK YOU to the incredible staff of Live Aqua for making our trip unforgettable. I miss you all already and I cannot wait to be back again soon. No need for my sister and I to ever try another resort in Cancun, we've found our second home. <3
Lillie N - Tucson, Arizona
---
We visited Live Aqua Feb21 through March 7th, on the 7th floor ocean front with balcony. Concierge Ashley greeted us and set the tone for our pampered vacation. The resort faces SE so you can enjoy a shaded balcony late afternoon. We had the best experience ever. We came as wheelchair guests, for two weeks, and were treated like we were somebody special. Valerie the PR manager, and her assistants Patricia and Suzanne made so much happen for us.You do not have to find them, they circulate daily and want to know if there is anything more they can do for you!! Love those ladies who became friends. All the greenery in the middle of the U contains the speciality resturants, which are available midday as well as eveniing!! Covered dry beach wear is acceptable for lunch. The food is first class and presented beautifully evenings. The dine in menu is extensive, and we enjoyed it three times, especially the mushroom chicken. MB, the only resturant to require your guy to wear long pants and covered toe shoes is amazing. We were lucky to be there when the piano man played magic on the baby grand. The buffet, where breakfast is served, has way above average offerings for all three meals. There is a smoothy bar, and the deserts are works of art. The resort is a spa and has aroma therapy in all the inside spaces. The amenities are unending, and there are daily complimentary chocolates in the gift store ! Adorable concierge Jorge and his sweet boss Alejandra made amazing things happen in the beach area. This was all we could hope for and more. We are grateful. We will return.
dirug2018 - Gibsonburg, Ohio
---
What a wonderful stay ! Came back to NY after 5 days as if I was away for a month. All inclusive is not the right word, Heaven is more like it ! The food great, the drinks, the rooms, the pools, the beach .... but the most was the service.. everyone really everyone is smiling and ready to help... never had this experience before... spreading the word and going back for sure !! THANK YOU
AnnikKlein - New York City, New York
---