Please select your dates to see prices:
---
Live Aqua Cancun All Inclusive Adults Only in Cancun, Mexico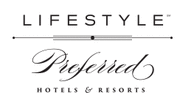 Eclectic rhythms and a lively atmosphere embrace guests as they arrive to Live Aqua Cancun All-Inclusive Adults Only. This relaxing yet contemporary Adults Only, All-Inclusive luxury, a part of the Lifestyle collection of Preferred Hotels & Resorts, seems to have achieved the impossible: an upscale all-inclusive resort with a Cancun address that's low-key enough to be considered a wellness retreat. Bright, spacious rooms in shades of white and cream contrast with the turquoise of seaside infinity pools. Service is top-notch here, and ambient music from a resident DJ lends itself to a Zen mindset.
Cancun and its beautiful areas offer limitless recreational activities, entertainment and fun, as well as sporting activities such as snorkeling, diving, fishing, and parachuting among others. Join the sunrise yoga classes on a quiet white sand beach. Indulge in a continental breakfast at your leisure. Make an appointment at the spa for a day of well-deserved pampering. Spend the rest of the afternoon blissed out by a pool that shares the horizon with the ocean. Delight the palate at one of the many restaurant venues and a swim-up bar where everything from Indian food to fine steaks and fresh lobster can be enjoyed. Ultimate fun and relaxation await.
Location of Live Aqua Cancun All Inclusive Adults Only
Live Aqua Cancun All Inclusive Adults Only
Boulevard Kukulcan Km. 12.5
77500
Cancun, Mexico
Nearest Airport: CUN
Amenities for Live Aqua Cancun All Inclusive Adults Only
General Information
371 Guest Rooms
Non-Smoking Property
Adults Only
Handicap Accessible Facilities
Dining
Pool Bar
24-Hour Room Service
Bar & Lounge
Wine Bar
Pool Wait Service
Restaurants
On-Site Amenities
Concierge
Pool
Spa on Property
Fitness Center
Nightclub
Pool Cabanas
In-Room Amenities
In-Room Safes
Mini Bar
Complimentary High-Speed Internet Access
Activities
Tennis
Tai Chi
Yoga
Business
Meeting Rooms
Business Center
Conference Facilities
Nearby
Historic Sites
Shopping
Golf
Interests
All Inclusive
Beach
Reviews for Live Aqua Cancun All Inclusive Adults Only
---
Sadly, not what it used to be. Overall we had a good time at Live Aqua during our stay last week...BUT, it wasn't what we had come to love about the resort. First, I should say that my husband and I fell in love with Live Aqua during our first stay six years ago and have shouted it's praises ever since telling everyone we know how amazing our experiences there have been. The experience we had come to love was that of a serene, couples, romantic, fun, chill getaway where you felt pampered. Instead, Live Aqua seems to be moving away from the couples experience. This time we encountered large multiple company business conventions of a 100 plus people, wedding groups, and a louder party atmosphere that we had not encountered previously. If I was on a work convention vacation I would be looking for the same, but that's not how Live Aqua has promoted itself in the past. This past week was our 7th visit there and we are not "Fiesta Club" members (which they will try to sell you at some point) meaning we don't have to go to that resort. However, our last two visits (including the one we just returned from) have changed our view of Live Aqua. Here is why: CONSTRUCTION NOISE: You would think after 7 visits they would give us a good room, but no. We were placed into a room on the second floor (ocean front view). We were happy with that until we began to hear drilling noises beginning at 6 AM from our bathroom. At first they are not too loud, but by 8 am it is LOUD!! So much so it reverberates through the whole area and feels like the room is vibrating. Why? They are renovating the first floor, which is all well and good but when it is going to be that disruptive to the experience of being on vacation, we felt they should have, at the very LEAST, made us aware of this before placing us there. In addition, our water from the sink was BROWN and left a dirt-ish residue behind some mornings (I think due to the construction). When we called the front desk, they sent a guy with a wrench who just ran the water until it went clear. LOUD GUESTS: As I mentioned, we have been there many times and what we loved about Live Aqua was the quiet, sophisticated, serene, mostly couples, spa like feel of the resort which is what they promote on all their marketing materials. During this visit we were awaken every single night from 1-2:30 AM with loud, drunken guests making a ton of noise in the hallways outside our room. At one point we had a large group of 8-10 young (18-20 year olds), single women in a group that would run up and down the hallway. To be fair, the hallways outside the rooms lend themselves to noise (they are very echo-ey and amplify any sound). In the past people have been mindful and quiet, but not this time. Perhaps Live Aqua could put some signage about this "Please be mindful of noise in corridors" or something to that effect. Another couple we spoke to that were on the 4th floor said they experienced similar noise. They said one night at around 3 AM the people next to them came in and started incessantly banging on the meditation chime that is left in your room during turn down. POOL: In the past we have experienced a fun but chill, romantic couples vibe. Not this time. We had groups of people talking loudly, yelling at waiters from the pool for more shots, people smoking cigarettes (smelling other people's second hand smoke is a huge pet peeve of mine), playing loud music from their own speakers and "partying" right next to us where we just wanted to relax and read. I get it: it's a VACATION, but our idea of a couples vacation is more serene and that's what has drawn us to Live Aqua in the past. If we wanted this atmosphere we would go to the Beach Palace or Hard Rock. REASON: We think the reason the vibe has changed is that Live Aqua has moved away from couples as their focus. Instead, there were several large convention groups during our stay of 100 or more people in addition to wedding parties that were there. These groups are primarily people traveling as single (without their significant other) looking to let loose and party. While there is nothing wrong with that, it is not the vibe that Live Aqua promotes (just watch the video they play on loop in your room about the resort). It's all about a romantic couples experience, not large groups taking over parts of the hotel ordering shots. One day the pool bar was closed at 3:30 for a group. The patios were closed with huge convention groups and the sound billowed up to our room on the second floor. OTHER: WAIT TIMES AT RESTAURANTS: At times, service was VERY slow. One couple told us a story about the Sea Corner where they waited 3 hours. I find that amount of time hard to believe, but you get the point. We did wait over an hour to get into Varenna one night and ended up getting seated at the "Bar" area by the kitchen which had been open the whole time. Also, if you are going to Varenna check the activity in the outdoor hot tub. One night when we ate there the hot tub was overflowing with people, loud music, yelling, partying which again is fine but it will interfere with your dining experience at Varenna. On a positive note, the food is very good. We especially love Karla in Mb!! She does a fantastic job! POOL SERVICE: One day at the pool (we only wanted water and we told our waiter that so should we have been easy customers; no mixed drinks) we waited literally hours to get more water. Other sections were well taken care of with ice buckets full of water. We noticed one section that "John" was covering that was well attended to so the next day we moved to his section. John is the MAN. Find his section and he's awesome!! He will totally take care of you. Also, Graciel in the Pool/Towel/Cabana rental area is great! WEAR AND TEAR: Hotel is starting to show signs of wear and tear (which is why they are starting to renovate). Our room had loose door handles, the patio door stuck (it was really hard to close), make-up mirror in bathroom coming loose from the wall, telephone in bathroom kept falling off the wall on its own. TURN DOWN: When we first came to Live Aqua we would get these beautiful rice pictures on our bed, rose petals, chocolates, etc. Not so much any more. In fact, during one of our last stays there we upgraded to the club level with one of the suites and we didn't even get ONE rice drawing on the bed. We did not feel paying the extra money for club level was worth it. POOL AND BEACH CHAIRS: The hotel puts in really small writing on the Activities sheet that you are not allowed to hold chairs but literally EVERYONE does it. It's kind of annoying because (depending on how busy the hotel is) you can watch people at 6:30/7AM bring blue "pool towels" that they've saved from the previous day to reserve multiple chairs and then take off. We watched two large groups do this daily and they wouldn't even show up to their chairs until after noon. Meanwhile, people actually wanting to use the chairs that are there in person can't find a single chair. I highly recommend a cabana rental which comes with a 20 minute foot massage. I realize our idea of a vacation (quiet, romantic, chill) is not what everyone wants but that was the vibe we had come to love and expect. Our expectations of Live Aqua were very high based on our past experience there and sadly we are disappointed at the direction the resort seems to be going.
Melissa D - Fort Collins, Colorado
---
This is a late post - we visited February 2016. We arrived at Live Aqua on our 10th all inclusive resort vacation. So we've done this before and know the good and the bad. Live Aqua ranks as one of the good. I'll go over the basics that everyone wants to know and for all the little things I suggest you search out the Live Aqua Fan Page on Facebook or reach out to the resort via email. Food: Some of the best we've had. Good options, good tasting and good availability. And by availability I mean that Live Aqua always had somewhere for you to eat a meal - not just get some cookie or tiny sandwich to hold you over til it was time for breakfast, lunch or dinner. Room service is available 24/7. However we didn't find everything on the menu to be mind blowingly delicious/best you've ever had in your life meal. But you must try MBs Habenero Cream Soup - even my picky/doesn't like spicy food husband liked it. Room: We booked an ocean view and got upgraded to an ocean front room (being nice and asking questions nicely sometimes gets you nice perks) Some people say the rooms are small. We would say they're a little above average size of a nice king hotel room. Plenty of closet and drawer space (that weren't musty or damp - yea). Nice beds. Good air and circulation. Mini bar (again if you ask nicely, or like us leave a list of what you do and don't want - within reason - and a couple of bucks you may get a custom stash for the week) Amenities are plentiful, work well (lather, feel, etc) and do smell nice. Only 1 vanity/sink in our room type - which isn't our favorite situation, but not a deal breaker. Plenty of mirrors so I just pulled up a chair and did my makeup at one of those while my husband was showering/shaving/etc. The balconies are small though - enough room for a couple of chairs and a small side table. But still good for drinks before dinner, coffee at sunrise, read a book, catch up on social media, a good spot to take pictures from and let your mind drift off into that beautiful sea of pure blue! Bars: 1st thing I will say is we saw plenty (not all - so don't kill me) of bottles being opened from a factory sealed status! Husband drank most of his drinks straight on the rocks and didn't seem to notice anything. However we did get a few draft beers that were skeptical, 1 brand/age of tequila seemed to go down a little too easy and another one of the tequilas we wanted to try someone had taken it upon themselves to put cinnamon sticks in it (and we're bar owners so don't tell me "oh some tequilas have cinnamon sticks in it" because this brand and age shouldn't have had them). Live Aqua probably has the best selection of tequila brands and ages we have ever seen. Actually - probably on of the best selection of liquors overall. I mean you won't find Fireball or Crown Apple - but the basics that you're used to are there. Even some popular stuff from other counties that hasn't taken hold in the states yet can be found behind the bar. And if you don't see it - ask. It may be available at another bar or hiding somewhere. Bartenders and servers would gladly get you what you wanted and if they couldn't they would quickly recommend something similar what they could get. (We preferred Dos XX or Sol cans and really only Tecate Light was available poolside and sometimes the Grand Ma was hiding). I know there's not much for night life but if you are a night owl (like us) AKA was a great spot until they close at 11pm but then Egos is the place to go til 1am. You can sit aside and be left to yourselves or take up conversation with the staff or other guests. And if you don't want to be IN the bar area, you could always grab a drink and take a walk around the resort, or find different places to sit and hang out. Just a few thank you to the excellent staff: Valerie & Patricia Diego - Bellhop Malu - Welcome Johnathan - Siete breakfast Ernesto - Verenna dinner Victor - Egos bar Roger - Egos bar Saul - Azure pool bar Daisy - Spa Nubia - Spa Jose - Spa
Nicki P - Bowling Green, Ohio
---
"You had me at Hola." I've been to Mexico many times and have checked out many all inclusives. Live Aqua is hands down the best resort! This will be my 8th time back! Amazing team of staff. :) Everyone is always greeting guests with warm smiles and genuinely want to make our experience unforgettable. Jorge (pool concierge extraordinaire) is our absolute favorite! Everyone here is amazing! I love the atmosphere with the aromatic scents of a relaxing spa. Their restaurants provide a nice ambience and outstanding service. Not to mention the bartenders and servers are icing on the cake. I've been in sales and hospitality for over 15 years and I've learned how to further perfect my craft from my own experience as a guest at Live Aqua. Can't Wait to be back in 3 days. Thank you everyone at Live Aqua. Hasta Luego. = D. AMY
HereComesSUNSHINE - San Francisco, California
---
The employees here genuinely wish that your stay is pleasant and enjoyable. The food and drinks are above average. The rooms were OK. The grounds were well- kept and the resort very clean. No reservations needed for the small themed restaurants. Loved the tuna tostadas at the beachside restaurant. Can ask to have the tuna grilled if you don't like raw tuna. Definitely eat at the once a week Mexican buffet. Tons of choices to eat and all very good. Sometimes they do not have the buffet depending on capacity. During the early part of our stay the resort was at 60% capacity and we could get seated immediately at the restaurants. At the end of our stay 2 large corporate groups arrived and the wait for dinner was well over a hour.
SunSurfSandSuds - Northville, Michigan
---
This will become our go to place for Spring break (as adults, mind you). Amazing facilities and unmatched selection of dining makes this a favorite of ours. We were especially pleased with the entertainment, especially the Four Tenors, who were phenomenal. It's more in town, but since you never need to leave the property, who cares.
runningRon - Augusta, Georgia
---