Tell us how much you want to pay per night for your stay at this hotel. Only you will see your offer and you'll find out instantly if it is accepted.
Number of nights left at auction prices:

10

Room: Deluxe Garden View Room
Included: All-Inclusive Plan.
Not Included: Any additional applicable taxes, surcharges and fees are payable to the hotel directly.
How it works
You can make up to three offers for your stay date_in to date_out.
Valid Travel Dates: Apr 12, 2018 - Dec 29, 2018. Travel must be completed by

Dec 29, 2018

or will be forfeited. No extensions will be offered.
Minimum of 2 consecutive nights
Hotel stay is for single/double occupancy, subject to specific inventory availability for stated room category and valid for room-only accommodations (unless otherwise noted).
Reservations must be made through Preferred Hotels & Resorts Redemption Desk only. Please do not contact the hotel directly.
Reservations are not confirmed until a confirmation number has been issued by Preferred Hotels & Resorts.
Auction hotel stay is non-refundable and cannot be combined with any other offers.
Your offer was low but close!
Would you be willing to pay $ per night?
You already made an offer on this hotel which was accepted. If you want to make another offer for this hotel, you may do so after 48 hours. If you have questions, please visit our support area here.
Or book now on one of these sites:
Please select your dates to see prices:
---
Live Aqua Cancun All Inclusive Adults Only in Cancun, Mexico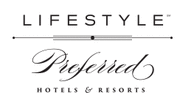 Eclectic rhythms and a lively atmosphere embrace guests as they arrive to Live Aqua Cancun All-Inclusive Adults Only. This relaxing yet contemporary Adults Only, All-Inclusive luxury, a part of the Lifestyle collection of Preferred Hotels & Resorts, seems to have achieved the impossible: an upscale all-inclusive resort with a Cancun address that's low-key enough to be considered a wellness retreat. Bright, spacious rooms in shades of white and cream contrast with the turquoise of seaside infinity pools. Service is top-notch here, and ambient music from a resident DJ lends itself to a Zen mindset.
Cancun and its beautiful areas offer limitless recreational activities, entertainment and fun, as well as sporting activities such as snorkeling, diving, fishing, and parachuting among others. Join the sunrise yoga classes on a quiet white sand beach. Indulge in a continental breakfast at your leisure. Make an appointment at the spa for a day of well-deserved pampering. Spend the rest of the afternoon blissed out by a pool that shares the horizon with the ocean. Delight the palate at one of the many restaurant venues and a swim-up bar where everything from Indian food to fine steaks and fresh lobster can be enjoyed. Ultimate fun and relaxation await.
Location of Live Aqua Cancun All Inclusive Adults Only
Live Aqua Cancun All Inclusive Adults Only
Boulevard Kukulcan Km. 12.5
77500
Cancun, Mexico
Nearest Airport: CUN
Amenities for Live Aqua Cancun All Inclusive Adults Only
General Information
371 Guest Rooms
Non-Smoking Property
Adults Only
Handicap Accessible Facilities
Dining
Pool Bar
24-Hour Room Service
Bar & Lounge
Wine Bar
Pool Wait Service
Restaurants
On-Site Amenities
Concierge
Pool
Spa on Property
Fitness Center
Nightclub
Pool Cabanas
In-Room Amenities
In-Room Safes
Mini Bar
Complimentary High-Speed Internet Access
Activities
Tennis
Tai Chi
Yoga
Business
Meeting Rooms
Business Center
Conference Facilities
Nearby
Historic Sites
Shopping
Golf
Interests
All Inclusive
Beach
Reviews for Live Aqua Cancun All Inclusive Adults Only
---
Lovely place! Beautiful rooms, atmosphere, food, pools, sea. Highly recommended!, Loved the restaurants!, they use aromatherapy all around the hotel. Very clean. Staff are very friendly but I would say 30% are more less . 70% are very nice & helpful !, well located. Lovely bars & Nice music at nights. Lovely views from the room. Loved it
---
We stayed at Live Aqua for our 5yr wedding anniversary from 4-16-18 thru 4-21-18 and it was amazing to say the least. The food was on point and the service exceeded all expectations. We stayed on the club level which made it nice to have a little quaint area to enjoy appetizers and drinks before and or after our daily ventures. Upon arrival the staff were all super friendly and the hotel was pristine. Our room had the most spectacular view of the ocean. The mini fridge had some beers and snacks stocked which was nice. We stayed on Aqua Club level which as I mentioned before, gave it a nice exclusive experience for us. The staff member at the club lounge named Heyden was great and gave us a nice tutorial on fine tequila, a tequila expert, one may say. We rented the cabanas by the pool each day which was only $60 usd per day. I think it was well worth it being that we had our pick of available cabanas and we also chose to have our favorite waiter Eric Rosas, who was one of the most attentive, joyful, engaged waiters we have ever had. (We live in Orlando and frequent Disney and do fine dining regularly so that is saying a lot) he made sure we always had drinks and even surprised us with some that we did not order but really enjoyed. The food was amazing, especially for an all inclusive. The quality was great and the servers were attentive and always had great suggestions. Unfortunately we did not get to eat at every restaurant on the property during our stay however we did enjoy MB, The Hidden Garden, Sea Corner, Siete, and the food we ordered by the pool which were all great. If I had to pick which one I liked best, the Hidden Garden was my favorite by far. (I love Asian fusion) We would definitely recommend this resort and would visit again.
kylemiller1441 - Orlando, Florida
---
This resort was definitely a 5 star resort. The staff was absolutely amazing, especially Marco who made us customized smoothies every day and was super friendly and funny! The food was absolutely exquisite, everything was top notch and very delicious. Not a single complaint!
rluetters - Scottsdale, Arizona
---
I had come to Cancun before and stayed at other hotels but they do not compare to Live Aqua. The entire staff is very kind and super attentive to the guests. The food is delicious at all the restaurants and breakfast was amazing, especially with Marco who was super friendly and would make amazing smoothies.
---
Have never left a review on Trip Advisor before, but I felt I had to give a shout out to this wonderful hotel and their exceptional staff. My wife and I just got back from a short 5 day trip for my 40th birthday. We had been a few years ago for our 10th wedding anniversary as well, so decided to go again because that trip was so great. When it comes to the beach and ocean area, you won't be let down, but then again, many hotels in the hotel zone offer that. What sets Live Aqua apart from others, as many have pointed out, is the amazing staff. They knew my birthday was going to be over our trip, and I was as spoiled as I've ever been in my whole life! Again, you might find that at other hotels, but its the details where this place shines. So many of the staff attibuted to our awesome stay, which is why I'm here to review. I'm hoping someone from Live Aqua sees this and recognizes the jobs that their people are doing. First: our guy at the pool was a young man named Ernesto. We could not have asked for a friendlier face to greet us and find us a spot to sit every morning as we came down by the pool. He would come and check on us throughout the day, and we felt as if we really made a new friend. He is doing such a great job, it wouldn't surprise me to see him promoted by the next time we come back. Thanks so much Ernesto!! Another awesome person that always greeted us with a smile and seemed so genuinely friendly was a waiter named Wilbert. He was our guy at breakfast in Siete, and also works some of the other places for lunch. You can tell when someone is being authentically friendly and when they are doing it because its their job. Wilbert just seems like a truly nice person, and his easy smile was welcome! Thanks man! Also, at Siete, Blanca is so great!! She hooked me up with omelets almost every morning, and helped me brush up on my spanish while she did it! We had a few laughs at my struggles in Spanish and some of her struggles with English (her English is fine by the way!). When she learned it was my birthday, she completely surprised me with cheesecake and a nice happy birthday in chocolate sauce on the plate. I was so surprised, and she gave my wife and I hugs, and again, the experience just feels so authentic, not done because they "have" to, or its just "part of the job." So many others helped make our second stay great. Valerie, it was so nice to meet you after hearing about you from my parents. Two different Jonathans, one at the aka bar and one working the pool area, awesome! You guys were so nice as well! Roy, at hidden garden, great waiter! I mean....I'm just saying, the trip was so great. Food, awesome. Hotel, awesome. Beach, amazing. But the people. That's where this place goes beyond the five star rating. Thank you again so much. Hope this review helps anyone decide on whether or not to go. And, as a side note, 4 nights and five days only cost us around 2k, which felt like a steal. I know we'll be back!! Dan Schmidt from Nebraska!
---