Please select your dates to see prices:
---
Vomo Island Resort in Lautoka, Fiji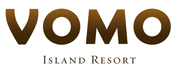 Play castaway in style on the dreamy boutique resort at Vomo Island Resort—a 225-acre property near the Mamanuca Island Group. The enchanting resort is just a 15-minute flight from Fiji's main Nadi airport and trumps with pure beaches and crystal-clear waters. 28 chic villas are tucked away amid the unspoiled natural island flora and fauna. Seamlessly blending South Pacific style with European elegance, the sleek bures are designed in dark wooden accents with comfy rattan chairs and plantation shutters. All air-conditioned accommodations have private decks boasting beautiful views and despite the remote location you do not have to forego modern day connectivity like complimentary wireless Internet access, iPod docking stations, and satellite television.
Everyday worries fade away on Vomo Island. Snorkel out to ogle one of Fiji's most pristine coral reefs protecting the shore from rough surf. The hotel's dedicated concierge staff will gladly schedule guided nature walks, sunset cruises or hikes scaling Mount Vomo from where a breathtaking 360-degree view awaits. If golfing is your passion, you can tee off at the resort's manicured 9-hole par-3 golf course. At Senikai Spa experienced therapists soothe aches and pains with relaxing aromatherapy or hot stone massage treatments. White parasols protect sunbathers around the gleaming freshwater pool, which is flanked by contemporary style Vuda Bar making it the perfect spot to kick back and sip an afternoon aperitif. Seek out laid-back Rocks Sunset Bar at the western end of the island for jaw-dropping twilight views across neighboring Vomo Lailai. Live musicians provide the mellow soundtrack for dinner at The Reef restaurant where experienced chef Amit Gupta takes a modern approach on Fijian cuisine. Traveling with the brood? Children are warmly welcomed at the resort and effortlessly integrated into the setting through bespoke kids' programs and activities ranging from shell collecting to bonfire beach parties. The island resort prides itself in its environmental sustainability efforts and culls fresh herbs, vegetables and fruit for the restaurant from a proprietary flourishing produce garden. A special highlight (especially for young ones) of the program is the on-site Hawksbill turtle nursery. With all these possibilities at your fingertips, Vomo Island Resort is certain to become your personal paradise as soon as you arrive.
Location of Vomo Island Resort
Vomo Island Resort
Vomo Island Resort PO Box 5650
Lautoka, Fiji
Nearest Airport: NAN
Amenities for Vomo Island Resort
General Information
28 Villas
Connecting/Adjoining Rooms
Dining
Poolside Dining
Private Dining
Restaurant
2 Bars
On-Site Amenities
Spa on Property
Laundry Service
Pitch & Putt Golf Course
Tennis Court
Complimentary WiFi
Wedding Planning Services
Organic Garden
In-Room Amenities
Air Conditioning
CD Players
Ceiling Fans
Hair Dryers
Mini Bar
Whirlpool Bathtubs
Coffee & Tea Facilities
Luxury Bath Amenities
Hammocks
Bottled Water
Private Decks
Activities
Croquet
Deep Sea Fishing
Hiking
Kayaking
Sailing
Tennis
Windsurfing
Snorkeling
Helicopter Tours
Cultural Tours
Badminton
Volleyball
Paddleboarding
Golf
Family
Children's Programs
Babysitting
Children's Menus
Play Area
Interests
All Inclusive
Beach
Golf
Honeymoons & Romance
Reviews for Vomo Island Resort
---
My husband recently surprised me with a 7 night getaway to this gorgeous paradise island, celebrating our 21st wedding anniversary. It was our first time away without kids and he couldn't have chosen a more beautiful destination. I highly recommend the short helicopter ride from Nadi airport- it was an experience in itself! From here on our holiday just kept getting better and better. On landing in Vomo island, we were warmly greeted by Moses (affectionately known as Moji) and made our way to reception to be welcomed by our new Vomo family singing a beautiful Fijian song. I say Vomo family because that's how the staff make you feel. They go out of their way to make you feel at home. Nothing is too difficult for them. Everything is done with a smile. Our beach villa was beautifully appointed modern and clean, yet still had a traditional Fijian feel. The bed was super comfortable with a partition curtain for privacy at night. The complimentary daily laundry service was fantastic! The mini bar was stocked with complimentary soft drinks and at turndown, the most delicious homemade cookies were left for us to enjoy. We love our food and this was most certainly one of the highlights of Vomo. The quality was outstanding, with standards even better than any 5 star fine dining restaurant. The 3 course lunch and dinner menu with several options to choose from (changed daily) provided us with great variety during our stay. Couples only dining at the Rocks restaurant was exquisite! The view, atmosphere and food were incredible! We dined here twice for dinner treated to a fabulous Mediterranean meal and a Sri Lankan seafood feast. I could rave on about the unbelievable food here forever. Vinaka to the fabulous Executive Chef Nick and Chef de Cuisine Thushan for our delightful culinary experience. Attending the welcome reception and Fijian traditional Kava ceremony and show is a must. Guests get to mingle with each other and the lovely staff and take part in the Kava ceremony, then sit back to enjoy the Fijian singing/dancing. We were overwhelmed at dinner when the staff serenaded us with a surprise anniversary song and cake. Vinaka to Leni and her team who went above and beyond making sure our evening was unforgettable. On returning to our villa, our room and bed were tastefully decorated with flowers/ balloons. We felt like royalty! Another highlight was the spa at Vomo. We ended up having at least 4 treatment packages which were simply superb. Every massage left us relaxed and rejuvenated. Our spa girls Dayu, Sri and Mey were so professional, respectful and experienced. Not to mention the nicest people on earth. We grew so fond of these lovely ladies and were very sad to say goodbye to them. Our snorkeling adventures were amazing! Snorkeling straight off the beachfront was a highlight with beautiful coral and schools of fish to swim with. A boating trip out to reef, included in our stay, was incredible and highly recommended. The weekly church service in the Chief Bure was beautiful with wonderful songs of praise and worship in Fijian. A 1.5 hr walk around the island tested our fitness but was so worth it. As was the hike up Mt Vomo. The island has so much to offer if you want an active holiday. Otherwise it was just perfect to catch up on R n R, which is what we were after. We spent most of our time (besides eating!) lazing by the pool or beach, having drinks at the bar, reading on our cabana, watching the sunset, or listening to the beautiful live music provided nightly during dinner by staff member Zac, one of the most talented and nicest guys ever! We were so sad to leave, it really felt like we were leaving a family. This is one place we will most certainly return to, next time with our kids for sure. Vinaka Vaca Levu to Andrew our wonderful GM, Chefs Nick and Thushan, Spa girls Dayu, Sri, Mey. A huge thank you to Whyce, Leni, Zac, Ana, Moses, Mela, and all the Vomo staff who made our trip so memorable. Until we meet again...
Lucky L - Sydney, Australia
---
It's with sadness I write this !!!!! We are supposed to still be on the spectacular Vomo ...however due to a severe weather warning of a pending TC the "Superb"General Manager Mark and his outstanding crew moved heaven and earth to ensure our safety (that of my elderly fairly immobile mum, my dad and my two kids aged 9 and 11) to get us off the island as a cautionary measure...I was so impressed with the level of honesty. Not once did Mark hide away like most managements would do put in that situation, he was front and centre and so incredibly supportive of keeping our kids safe and not traumatised. These things are totally unpredictable and although Vomo were 100 percent equipped to handle the weather they put our kids safety first...as a mother that counts for everything and I cannot reiterate how grateful we were for their integrity...Sadly we only got two nights in this special place and the kids are hounding me to go back which we will certainly do. The food was exceptional (my Dad is super fussy... like next level fussy) and even he was impressed!!! The staff are just Devine!!! We had two beachfront suites that were immaculate and perfect for us!!! We are very well travelled and can honestly say that Mark and Andrew have got something really special going on at Vomo.. until next time ...
Nicole C - Melbourne, Australia
---
We have had the amazing pleasure of visiting VOMO 3 times now. I always say I'm going to leave a review but I all too quickly get caught back up in the whirlwind of life and to date, it has never happened. This time though I promised myself after the incredible level of service and attentiveness we received I would get it done. Our first trip to Vomo was in December 2015, we stayed for two phenomenal weeks and with only our two young boys beside us we got married. We married under a beautiful old tree on Manamuca Beach, seriously, that beachfront would have to be in the top 5 best beaches in the world, absolutely stunning. The food on this trip was some of the most delicious, fresh and impressive menus I have ever eaten off. We love our fine dining and every meal, be it lunch or dinner was an absolute experience . The beauty of VOMO is we felt like we had a honeymoon and family holiday all in one , we could swim with the kids all day at the beachfront and pool but also enjoy romantic nights at the rocks bar for cocktails and be able to enjoy our dinners in peace knowing the kids were having an absolute ball at bonfires on the beach or crab races. The next time we visited VOMO was September 2016, just after the reopening after Cyclone Winston, it's been beautiful to see how much the vegetation has recovered and this last trip I have never seen the island looking so lush. This last 9 nights have been some of our best times at VOMO , despite a little bad weather with Cyclone Josie. The food over the last 9 days of the al la carte menu has been of an incredibly high standard and rivals if not beats that very first experience we had back in 2015. The drinks and cocktails have also moved on to another level with a far more sophisticated offering and keeness to please if your favourite isn't on the list. Each time we have been to VOMO we have met some wonderful people and this time was no different, we enjoyed a few lunches and dinners with our new friends, I love the coziness of Vomo, privacy when you want it but not big and impersonal. I could talk forever about the beauty of VOMO and the surroundings or the amazing food but what makes this place on a completely different level that to be honest no where has ever come close to is the people. Every time we visit VOMO it feels like coming home, every time we leave Vomo I cry like a baby, I have never before cried at the end of a holiday and I now have all 3 times !! Seriously this place.. its whole feel and energy is built on beautiful people who are so genuine and by the time you leave it really does feel like you are apart of the VOMO family. Mark the general manager has done such a fantastic job and the team he has built is truely a credit to him. Unfortunately both of my boys at seperate times had some medical issues this trip (asthma and a 24 hour fever ) both times (once at 11.30pm in the evening) Mark attended and made me feel like nothing at all was a problem and left me feeling completely reassured that if I needed anything or the boys got worse that they had a plan. He insisted I take his personal mobile for my own piece of mind. I have stayed at some pretty impressive places all over the world and never has the general manager attended a call at 11pm or insisted I take their phone number for my piece of mind. The service and genuine level of care here is like nothing I have ever experienced. As I write this I'm sitting on the plane heading home and my 6&4 year old have already asked multiple times when we are going back. I don't have the answer to that just yet but I know without a doubt we will be.
---
Have just returned to Sydney after an amazing 7 days on the island paradise called Vomo Island Resort. It's hard to put into words how fabulous Vomo is. Our family group of 6 was a 3 generation one. We were celebrating a birthday and an anniversary. We opted to fly from Nadi airport by helicopter direct to Vomo. You can also arrive by seaplane. Helicopter was great - only about 15 mind and we arrive safely.Can highly recommend the helicopter as it saves so much time. We had decided to spoil ourselves for once and chose to stay at 9ne of the 4 large residences instead of the beautiful Bures almost on the beach. For our 7 day stay we lived in complete luxury in The Beachouse ( yes - there is only 1 "h" in the title ! ) When our helicopter landed we were met by Semi our Butler - there are no words to describe this man !. He is with you from morning til evening as much or as little as you want. I have a knee problem- no trouble - Semi will organise the very short trip to the dining area ( or anywhere else) by minibus. He organises all your meals in the dining area and is your own personal waiter for the entire time - but is at all times unobtrusive . Sometimes we were happy to eat at the Beachouse - no problem - Semi will organise and set up beautiful outdoor table ( under cover) and serve all meal. He can organise a fishing trip with Tamani ( fisherman extraordinaire ) or anything else you desire. The Beachouse has 3 bedrooms- all with en suites and all with their own outdoor private shower and private little deck. It is much more like your own beautiful family home and even though luxurious- feels so comfy and is very well designed with great flow. Did I mention the infinity pool? Your own private large pool - straight off the deck and almost on the beach. You can wile away many hours just looking out to sea. Oh! And your tariff also includes all your meals and non alcoholic drinks plus all your washing done daily ! No wonder no one wants to leave. The food ! Wow, what can I say- it was magnificent. We kept thinking, the next meal can't be as good as this - however every meal was exceptional - and so much seafood, prawns, lobster, crab, fish, scallops_ need I say more ! Hats off to the Head Chef and the pastry chefs. Ah ! The " cool room" - twice a week there is a "cool room " open which is laden with the most amazing array of sweets you've ever seen. Lucky it's only open twice a week or you might never fit on your plane! On the second last night my husband had bed decorated with birthday message and balloons and my daughter and her husband had an anniversary message on their bed plus balloons. At dinner that night we were serenaded with the Birthday song and the Anniversary song. Then out came the birthday and anniversary cakes !. We were blown away.My husband never eats sweets and ate sweets every night ! Semi organised 2 fishing trips with Tamani. On the second trip my daughter and her husband both caught great sized fish. This made my son in laws holiday ! We have many photos to prove sizes ! Our house was kept immaculate by our housekeeper Veniana - huge shout out to her ! Thanks also to Mojie ( pronounced Moses) our jovial driver, always smiling. Also special mention to Tamani and Zacfor organising the boat for fishing. Zac is also a great musician and plays in the dining area with 2 others ( whose names escape me). No matter how beautiful the resort, food etc if you don't have the right staff you have nothing. Here Vomo has it all in spades.. Expensive - yes -but worth every penny as there are so many inclusions. Two families could share the cost of the Beachouse ( or other houses) or in fact, even 3 couples ( as there are 3 bedrooms).This makes it even more financially viable. However all Bures are gorgeous too and the same inclusions apply. This was a family holiday to remember forever and it was very hard to leave, especially after the farewell song,! Vinaka Vomo 🌴🌴🌴🌴
Deliaann43 - Sydney, New South Wales, Australia
---
I was only here for 1-night, passing through for a conference, but wished I could have stayed longer. The resort, it's staff and accommodations are wonderful. The Bures are newly renovated and just beautifully appointed. We stayed in several resorts throughout the week, and this was the nicest. We took a short shuttle ride to the other side of the beach for sunset cocktails and dinner which was a highlight of our trip. Definitely take a night to enjoy the sunset, they have lounge beds set up to watch it over the water. Sounds like a new Adult only infinity pool is also being planned, which would be an awesome addition to the property. I hope to one day get back to this great resort. Thank you Karen Marvel and team for the hospitality! Vinaka!
---