Please select your dates to see prices:
---
Villa del Palmar at The Islands of Loreto in Loreto, Mexico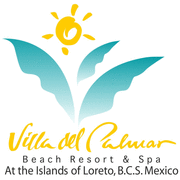 Imagine a pristine land of golden beaches, shimmering surf, and magnificent sunsets, and open your eyes to the beauty of Loreto, Mexico. Nestled against the stunning Sea of Cortez, on the Baja Peninsula, Villa del Palmar at The Islands of Loreto will captivate you mind, body, and soul, and introduce you to the lap of luxury and the tranquil ambiance of the beach. Fabulous villa suites welcome you to cast off from the world and relax in true style and comfort, complete with full kitchens, separate sleeping and living rooms, and all the modern entertainment options. Bright and inviting, each room is crafted from soothing, charming tones, with gleaming tiled floors, and the warmth of brilliant natural sunlight streaming through large picture windows and sliding glass doors. Step out onto your private balcony and gaze out over stunning ocean views, soak in deep tubs each evening, and sleep in plush, inviting beds each night. At Villa del Palmar at The Islands of Loreto, discover a tranquil coastal gem that will forever charm your heart.
Wake to the gentle sounds of the surf rolling ashore, the sun just warming the golden sands, and head out to nearby Loreto Bay Golf Course for a wonderful morning round. After 18 holes in the tropics, stroll down to the beach and stretch out under the sun, dive into the surf to cool down, and enjoy a scenic kayaking tour along the Sea of Cortez. Charter a private yacht for the day, sipping champagne as you cruise along the Bay of Loreto, or head out on the sea to fish for magnificent marlin and dorado as long as you wish. Dive under the surf on a fascinating scuba excursion, and come face to face with over 900 species amidst dazzling coral reefs. In the afternoon take a trip to nearby Scorpion Bay to surf some brilliant sets, or enjoy a friendly tennis match as the sun begins to sink behind the horizon. After a full day of fun and excitement, enjoy a perfect dinner of Mediterranean and American cuisines at The Market Restaurant, then sink into the evening sipping a cocktail while cozied up to one of the resort's marvelous beach firepits. With your stay at Villa del Palmar at The Islands of Loreto, relax, unwind, and escape, and enjoy the pure tropical wonderland of Mexico's Baja Peninsula.
Location of Villa del Palmar at The Islands of Loreto
Villa del Palmar at The Islands of Loreto
Nearest Airport: LTO
Amenities for Villa del Palmar at The Islands of Loreto
Dining
Poolside Dining
Outdoor Dining
2 Restaurants
24-Hour Room Service
Deli
Market
On-Site Amenities
Beauty Salon
Concierge
Pool
Spa on Property
Hiking Trails
Fitness Center
Private Beach
Multilingual Staff
In-Room Spa Services
Outdoor Spa Treatments
Activities
Fishing
Kayaking
Tennis
Scuba Diving
Snorkeling
ATV Tours
Boat Excursions
Whale Watching
Surfing
Horseback Riding
Family
Babysitting
Kids Club
Interests
Active & Adventure
All Inclusive
Beach
Cool Pools
Family
Holiday Hotel Deals
Hotels
Kids' Club
Reviews for Villa del Palmar at The Islands of Loreto
---
Top of my list for places to spend week or two. Best treatment of guests ever. Great food all day long, warm clear ocean water, fabulous water tour and snorkling of sorounding wee islands, just a very relaxing, and be sure to visit the wuaint little town of Loreto and maybe go fishing and catch the big one.
---
Jair worked at the casa mia. My family and I were absolutely happy to have Jair as our waiter. He was very polite, quick service, worked hard and still have a smile on his face! He is the kind of employee that this resort makes my family come back! His hospitality was awesome and service was exceptional! I hope to see him next year when we come back! Jonard Aquino Room 4135A
jonardaaquino - Gig Harbor, Washington
---
We had the pleasure of staying at the Villa Del Palmar Resort in Loreto Mexico. Beautiful resort, the perfect atmosphere for relaxation. We were taken care of fabulously by the activities staff and staff in the restaurants. The poolside service was slow and lacking except for the day we had Roberto, he was awesome. We had exceptional service from our waiter Carlos and he made our stay more memorable with his smiling face and great attitude. So many of the staff here Work so hard so we can relax and it's greatly appreciated. Also the bartender Alan who made great drinks, one my Dad named 'The Alan Special'. Jair in Casa Mia is always working hard and smiling. We would definitely return to this destination!
alainahoe - Lakewood, Washington
---
Villa del Palmar is the place to go if you really want to unplug and relax...and not need a vacation from your vacation. It's secluded enough to feel truly recharged and away from it all but not so isolated that there aren't things to do...the highlights for me were the Sabila Spa hydrotherapy experience and hanging out by the amazing pools. And if you're a golfer, I'd imagine that it's paradise. We walked up to the 17th hole and the view is just insane! Everyone at the resort is incredibly kind and accommodating. I can't wait to come back with my husband and enjoy some more R&R.
---
The foods featured on the menu, such as Eggs Benedict, and Sea Bass, are cooked to perfection, and served, for the most part, in a timely fashion. The overseer, Luis Rodriguez, made sure that our drinks, as well as our food selections were served with total alacrity. His armada of waiters, including Abraham, Jafeeth, and Alex were unwavering in their desire to please us. The rest of the hotel staff, headed up by Esther Arias are nothing short of stellar. Upon learning of my wife's impending birthday, Ms. Arias was kind enough to organize a surprise "Happy Birthday" celebration for my wife. She, and her staff performed wonderfully. Old style professionalism is their way of doing things.
Tony H - Harker Heights, Texas
---