Please select your dates to see prices:
---
Villa del Palmar at The Islands of Loreto in Loreto, Mexico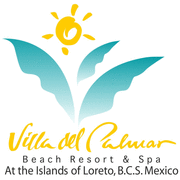 Imagine a pristine land of golden beaches, shimmering surf, and magnificent sunsets, and open your eyes to the beauty of Loreto, Mexico. Nestled against the stunning Sea of Cortez, on the Baja Peninsula, Villa del Palmar at The Islands of Loreto will captivate you mind, body, and soul, and introduce you to the lap of luxury and the tranquil ambiance of the beach. Fabulous villa suites welcome you to cast off from the world and relax in true style and comfort, complete with full kitchens, separate sleeping and living rooms, and all the modern entertainment options. Bright and inviting, each room is crafted from soothing, charming tones, with gleaming tiled floors, and the warmth of brilliant natural sunlight streaming through large picture windows and sliding glass doors. Step out onto your private balcony and gaze out over stunning ocean views, soak in deep tubs each evening, and sleep in plush, inviting beds each night. At Villa del Palmar at The Islands of Loreto, discover a tranquil coastal gem that will forever charm your heart.
Wake to the gentle sounds of the surf rolling ashore, the sun just warming the golden sands, and head out to nearby Loreto Bay Golf Course for a wonderful morning round. After 18 holes in the tropics, stroll down to the beach and stretch out under the sun, dive into the surf to cool down, and enjoy a scenic kayaking tour along the Sea of Cortez. Charter a private yacht for the day, sipping champagne as you cruise along the Bay of Loreto, or head out on the sea to fish for magnificent marlin and dorado as long as you wish. Dive under the surf on a fascinating scuba excursion, and come face to face with over 900 species amidst dazzling coral reefs. In the afternoon take a trip to nearby Scorpion Bay to surf some brilliant sets, or enjoy a friendly tennis match as the sun begins to sink behind the horizon. After a full day of fun and excitement, enjoy a perfect dinner of Mediterranean and American cuisines at The Market Restaurant, then sink into the evening sipping a cocktail while cozied up to one of the resort's marvelous beach firepits. With your stay at Villa del Palmar at The Islands of Loreto, relax, unwind, and escape, and enjoy the pure tropical wonderland of Mexico's Baja Peninsula.
Location of Villa del Palmar at The Islands of Loreto
Villa del Palmar at The Islands of Loreto
Nearest Airport: LTO
Amenities for Villa del Palmar at The Islands of Loreto
Dining
Poolside Dining
Outdoor Dining
2 Restaurants
24-Hour Room Service
Deli
Market
On-Site Amenities
Beauty Salon
Concierge
Pool
Spa on Property
Hiking Trails
Fitness Center
Private Beach
Multilingual Staff
In-Room Spa Services
Outdoor Spa Treatments
Activities
Fishing
Kayaking
Tennis
Scuba Diving
Snorkeling
ATV Tours
Boat Excursions
Whale Watching
Surfing
Horseback Riding
Family
Babysitting
Kids Club
Interests
Active & Adventure
All Inclusive
Beach
Cool Pools
Family
Holiday Hotel Deals
Hotels
Kids' Club
Reviews for Villa del Palmar at The Islands of Loreto
---
This was a spectacular location. The view from our floor was breath taking. Loreto and Danzante Bay are very special places. If you are looking for a laid back vacation with lots of activities and not night life this is the place for you. You must take the Blue whale excursion with Ramsay or any excursion with Ramsay. He was so knowledgeable about The Sea of Cortez and surrounding areas, he was funny with great One-Liner and made our trip memorable. I highly recommend this place. We don't golf but the golf course looked amazing.
marjoriebain - Edmonton, Canada
---
We enjoyed our week and the staff made it so easy and enjoyable. The breakfast staff were so friendly and cheerful. The golf was wonderful, and Carlos was a great asset to the course. We will be back!
---
Despite the fact that the weather was a little chilly 65-68 degrees and windy, we had a fabulous time at this property. Everyone was extremely friendly and helpful. The property was clean and the spa was amazing.
Stacy L - Santa Cruz, California
---
This is one of the most spectacular resorts that we have visited. From the very friendly staff, the clean rooms and the excellent food, I would rate it as one of the most excellent places to visit. The staff just cant do enough for you. The golf course is something else, well manicured and the views are amazing. If you want to be pampered and relax in a quiet surrounding this is the place to visit.
luigi27646 - Delta, Canada
---
From the moment we arrived the first time we loved this place. Great amenities, friendly staff, good food and a quiet relaxing resort. The town of Loreto is a gem. We have been here six times and will return again within a year.
Mark D - Houston, Texas, United States
---