---
Sandals Royal Caribbean in Montego Bay, Jamaica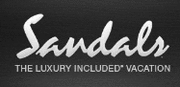 Off
shore Private Island, Over The Water Villa With Butler. Whether at the luxurious resort, offshore island, or the over the water villa, Sandals Royal Caribbean offers a unique and unforgettable five-star experience.
Location of Sandals Royal Caribbean
Sandals Royal Caribbean
Mahoe Bay
Montego Bay, Jamaica
Nearest Airport: MBJ
Amenities for Sandals Royal Caribbean
Interests
All Inclusive
Beach
Honeymoons & Romance
Hotels
Reviews for Sandals Royal Caribbean
---
After a disappointing holiday at the Sandals Grande St Lucia, I made the decision to give the company another chance as we'd previously had great experiences with them. The Royal Caribean is a beautiful resort, perfectly maintained and well designed. The positives are numerous. The staff are lovely, well trained and super-helpful in the main. The food is terrific and almost too plentiful. The pools are clean and kept immaculate by the fun and jolly pool staff. So where did it go wrong? The smoking policy. There are only a few places in the resort that it's ok to smoke. If that was the case, then it's fine by me. I consider myself a considerate, light smoker. What I discovered is that even in those couple of designated spots, if a guest complains, they'll come down on you like a ton of bricks. I lit up in a spot that I'd been assured by the staff was ok, only for a guest to call security on me. They explained that the guest had been offended by the sight of me smoking, so I should stop and go find somewhere else. I felt humiliated (I'm not the sort of person who has security set on them, being a middle-aged British lady who doesn't drink). This spoilt the last few days of my holiday as it left only one place in the entire resort that I felt safe enough to light up (most of the property is pitch black at night and the other two designated areas are not lit). I won't attempt another Sandals again as it's just not worth the stress.
Dawn L - Chislehurst, null, United Kingdom
---
First of all the over water bungalow was everything you would think it is....It's beautiful. As far as the personnel at the resort, we had some disappointments. For the amount of money we spent on the trip I expect more. We spent about an hour speaking to the manager regarding some of our issues and it seems to have fell on deaf ears. Some of our problems were: 1. The Butlers were never to be found and our butler phone never worked. 2. The wait for the ferry to and from the island was always long. One night we waited 45 minutes in the rain. They do have a dry area to wait in but it was occupied. 3. We asked for a brand of alcohol to be in the room and were told they were working on it.....never got it even though they said it would be there months earlier when we made our reservation. 4. We were with a group and they told us we had to order off a limited menu until we spoke up and refused. I would return to the resort I would just do a regular room and not expect 5 star service from a 3-4 star resort.
acetravler - New York City, New York
---
Yep, SRC again--fifth trip, with every expectation of an eventual sixth... and seventh... and eighth... Obviously, we like this place! Proximity to the airport is a big bonus for us: we can catch an early Caribbean Airlines flight from JFK, and we're at the resort with a dirty banana in hand by noon. I won't deny hearing air traffic while we're there, but it's only mildly obtrusive, and by the end of the week we don't even notice it. We're just happy that any flight we hear is a flight we're not on. As usual, we stayed in the Caribbean Village, near the front desk and lobby, which--like just about any other room on the resort--is no more than five minutes from anywhere you want to be. We like the price, and I like the traditional decor... but this was the first time that I felt like some freshening up would be in order: a lighter paint color for the room walls and new drapes would probably do the job. But given that we're barely in the room anyhow, that's a relatively minor point. Having wine and beer stocked in our fridge was a nice addition. As usual, we enjoyed our dining options. The new menu at Royal Thai was a pleasant surprise, more of a real Thai menu than the pan-Asian options that I remember from before. My husband and I have always liked the ambience there, but this time we also really enjoyed our meal. Le Jardinere was, as always, wonderful, and we also had great dinners at Eleanor's and Cricketers at SRC and also at Oleander and Cucina Romana at SMB. We noticed that each restaurant at SRC was now offering a signature cocktail, which we enjoyed... and enjoyed... and enjoyed... especially the Pimm's Cups at Cricketers which kept on magically reappearing on our table the moment one was finished. And, as usual, we took a day to get off-site and explore the island. We've driven with Robert Clarke before and have reached the point of simply asking him what he recommends for an outing--and he always seems to have something good up his sleeve. This time, it was an adventure to Spanish Town (fantastic colonial architecture on the town square), Port Royal (Fort Charles, plus a surprisingly disorienting dip into the Giddy House), and Kingston (Heroes' Park). Thanks, Robert--it was a great day! Others that we'd like to thank for their helpful, friendly service: Kian, Partia, and Mauvlette at the restaurant reservation desk made planning dining fun. (Really! Believe me!) Mauvlette kept popping up throughout our week: at Royal Thai, at the returning guest dinner... it felt like every time we turned around, there she was to surprise us. And speaking of Royal Thai, our waiter the evening we were there, Evroy, was great. He assured us that he'd take good care of us. He did! When we were on the beach on the island, Stacey came around frequently for drink orders. How she managed to keep everyone's requests straight without a pad and paper, I'll never know! But she did indeed keep them straight, and she and her smile were always a welcome sight. Our trip with Robert was scheduled to start early in the morning, shortly before the Regency officially opens for breakfast. Delroy from the buffet line at the Regency (I'm specifying that because it turns out that there are at least three guys named Delroy working at the Regency--I'm sure that they're all great guys, but I want to make sure that I specify the Delroy who specifically helped us!) assured us that some dishes would be available, and that we'd have no problem getting something to eat before we left. And we did--thanks for the assurances and reassurances, Delroy! Oh, and there's Big Bird from Cricketers', and those magically reappearing Pimm's Cups... And, darn it, I wasn't able to get the names of whoever cleaned our room, but we were treated to some really good towel art! To whoever was handling the second floor of Caenarvon Building while we were there--thank you. We loved coming back to our room each day to see what was waiting for us. Okay, that's enough for now! Thank you all, and see you (and a few Pimm's Cups) again in a couple of years.
izzobbed - Wallingford, CT
---
This was our 1st time at a Sandals resort even though we are frequent travelers. We thoroughly enjoyed our 10 night stay at SRC. We were very impressed with the helpfulness and friendliness of all the staff. We had a Butler suite in the Balmoral Building and definitely felt it was worth having the butlers. Our butlers, Kemar and Monique, provided exceptional service. Everyday they reserved beach chairs and provided coolers for our group of 6. They even came to the beach during the day to check on us and ask if we needed anything. They handled all our dinner reservations and provided us with snacks in the room. The gym had adequate equipment to get a decent workout. It was clean and the equipment was well maintained. The water activities that are offered are spectacular. We took advantage of the sailing, snorkeling, and scuba diving. SRC offers PADI certification classes which my husband completed. A huge shout out to his diving instructor, Romaine, who was professional and absolutely fantastic. We will definitely return to SRC and, based on our wonderful experience, we will not hesitate to try other Sandals resorts.
E K - Lincoln Park, New Jersey
---
My husband and I chose this place because of the ease of a destination wedding. We were very pleased. Tannif was a great planner and made sure our day is what we wanted. Our Bulters Monique and Sherry Ann were the sweetest most accommodating women. They were always a step ahead of us. All of the restaurants were great. We really enjoyed the private Island and the restaurants there. The one complaint I would have is how loud the main pool was most of the day. We were happy we were staying in the newer building with the balcony tubs were there was privacy. Highly recommend for a destination wedding and honeymoon.
JJHack2017 - Atlanta, Georgia
---