---
Sandals Royal Plantation in Ocho Rios, Jamaica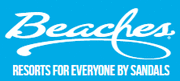 On the northern coast of Jamaica, embraced by verdant mountains and a pair of white sand beaches, Royal Plantation is a discreet retreat. This adults-only ode to relaxation sits high on a bluff that offers spectacular views of the Caribbean Sea. From charming Petit to palatial Royal Suites with dramatic wraparound balconies, each accommodation is infused with tropical flair and British colonial-inspired elegance. Along with three gourmet restaurant, the resort features the exclusive Caviar+Champagne bar and an excellent wine cellar for toasting your escape from the everyday.
Built in the glamorous 1950's, during a time characterized by extraordinary old-world luxury, this serene sanctuary still maintains a stellar reputation as one of Jamaica's most exquisite resort-inns. Royal Plantation sits on a bluff soaring 25 feet above the shimmering Caribbean, granting each and every one of its 74 sumptuous suites heart-stopping views of the ocean. Bask on their spectacular twin beaches where you can spend countless hours soaking in the sunshine and sipping on "mangosas," delivered ice-cold and sparkling to your hands by unobtrusive beach butlers. If you'd rather embark on an adventure the resort can arrange a frolick with dolphins, river tubing through coconut plantations and biking from the majestic Blue Mountains to the sea. Golfers can enjoy private play at the property's Upton Golf & Country Club, while water babies can choose from kayaking, sailing, snorkeling, windsurfing, scuba diving and glass bottom boat outings. For the ultimate in indulgence, request a massage--on the beach at sunset.
Location of Sandals Royal Plantation
Sandals Royal Plantation
Main Street
Ocho Rios, Jamaica
Nearest Airport: OCJ
Amenities for Sandals Royal Plantation
General Information
74 Guest Rooms
On-Site Amenities
On-Site Car Rental
Concierge
Shoe Shine Service
Spa on Property
Spa Services
Beach Butler
Activities
Croquet
Kayaking
Tennis
Windsurfing
Business
Business Center/Services
Interests
Active & Adventure
All Inclusive
Beach
Food & Wine
Golf
Honeymoons & Romance
Spa & Wellness
Reviews for Sandals Royal Plantation
---
We just got back from an amazing six nights at Royal Plantation! We were looking forward to this trip for about a year and we were not disappointed! The service was top-notch! From our two wonderful butlers, Chadworth and Audell to the two amazing beach butlers to the wonderful staff, everything was amazing! Food was great, delicious, and beautifully presented! Resort is small and quiet, but we love it that way! Got to meet nice people, a shocking number who come back year after year.(I think that says ALOT!!!!) Way to go Royal Plantation!
golfking75 - Philadelphia
---
Beautiful resort, beautiful people, excellent food, very nice beach! But....boombox should not be allowed on the beach. Since this resort is intimate and caters to people who want a quiet time to relax, those devices should be banned. Nowdays with wireless technolgy, headphones are a must. 😉
---
Returned yesterday from a two week stay. Weather variable but nothing to do with Sandals. Great resort with tired but good and serviceable rooms. Restaurants are very good with a varied menu and very drinkable wine. Two beaches, the West fairly crowded and the East beach has water sports and is a smoking allowed beach (not a problem as few people smoked and it's a wide open area anyway) so we spent our time on the East beach as there is more room. There is a croquet 'lawn' and, if you haven't tried this vicious game try it, but the 'lawn' hasn't seen much grass for a long time and the ruts under the hoops are deep! Evening entertainment is good. You can catch a shuttle bus to the other much larger Sandals resort if you want to spend the night at clubs, bars and more entertainment. Why you would catch the bus when it's less than two minutes to walk I don't know, but some guests that we talked to seemed to think that it was dangerous to walk outside the hotel grounds. Downside for us was the Butlers. They were courteous and fine but provided no added value for us but additional cost, as in this all inclusive resort it is made plain that you need to tip both your butlers and the beach waiters. The Butlers contacted you at breakfast, on the beach and escorted you to restaurants that needed a reservation. As we had to ask for reservations via the butlers we had to use them. We have been to resorts in the Caribbean, Central American and Europe with butlers and they were far less intrusive. I guess that part of the market that Sandals caters for must want 'flunkeys' waiting on them. For us it was a shame that they had to dress the way that they do and act in a very deferential manner to the guests that they are assigned to.
nitramh11 - Havant, United Kingdom
---
Our Butlers Oren and Marvin are the staff that linked everything in the Resort together for us ensuring our holiday ran as smoothly as possible - very well done again guys - give me some sugar. On arrival at breakfast and lunch we were met by the fantastic voice of Natalie who should really be performing on stage in the evening.Michael co-ordinates a great team including Odene and Adlin who could not have been more helpful. On the beach we were looked after by a superb group of Lifeguards and Eddie assisting with our beds, matresses and towels and we cannot praise Cleon and Daniello the Beach Butlers highly enough not only for their drinks service which is outstanding but for their genuine friendship over the years. They are greatly assisted by Dave who can make every cocktail taste sensational. The Restaurants are very different in their venues and ambience but all share high quality both in service and menu provision. The Royal Grill on the beachfront has a great outlook over the Caribbean and Latoya is highly efficient and is so precise in her style of service and Chef Javon is seriously talented with his Surf and Turf being the best meal we have enjoyed throughout our 23 visits to various Sandals Resorts. In le Papillon you can eat both in the airconditioned indoor setting or outdoor overlooking the courtyard. Here you are treated to the White Glove Service by Winston who oversees a team of great staff with another mouthwatering menu. On the Terrace Romeo hosts a great team in a fabulous outdoor setting leading on to the Evening Entertainment. Jason co-ordinates the range of talented nightly performers and works really hard by going throughout the resort speaking to all guests to ensure that everyone is aware of who the entertainers are for each evening. He is ably supported by Karena who remembers everyone's drinks and has them ready for you when you take your seat and serves them in such a cheery manner and and in tune with the Artist performing. The Returning Guest Dinner was again extremely well organised and co-ordinated by Dacia but when you know Dacia you are never surprised by how well she does this. Our table was brilliantly hosted by Marcia who has such a warm and friendly manner. We were thanked by Arnold for our commitment and loyalty to Sandals and specifically Royal Plantation. Arnold is a special talent and we are really sorry and saddened to find that he will be leaving SRP - we sincerely wish him well and all the best for the future and hope that Sandals choose wisely and carefully with his replacement to ensure that all the superb staff continue to show their talents as they have done under Arnold's management. Thank you again SRP - see you again next year.
---
Just returned from our first trip to Royal Plantation. It was small but very intimate and classy. The food was incredible, especially the seafood. The staff was amazing from our butlers Audell and Chadworth,the beach servers, Cleon and Daniello, the play makers Jason and Roman to the the maids and ground keepers. We can not say enough good things about this resort. We would highly recommend it.
4morton - Grand Forks, North Dakota
---