Please select your dates to see prices:
---
Palm Island Resort & Spa in Palm Island, Saint Vincent and the Grenadines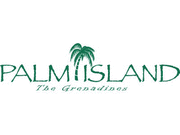 More than just a holiday hideaway, Palm Island is a place where you can slow down and rediscover the healing properties of nature. Situated on its own 135-acre island in the Caribbean's Grenadines, it offers a small number guest rooms and suites in order to insure individual attention. From Plantation Suites to stilted Loft Cottages, to the fabulous Southern Cross Villa, great care has been taken to ensure that architecture blends into its surroundings. Best of all are the five sugar sand beaches and surroundings of some of the clearest waters of the Caribbean.
Upon waking you might indulge in a "Touched by an Angel" massage or sail the Scaramouche, which was featured in Disney's Pirates of the Caribbean. Additional boating excursions have been masterfully designed to introduce you to the nearby islands, including Mustique, Petit Saint Vincent and the Tobago Cays, where you can snorkel the astoundingly clear waters. Palm Island's natural tranquility is enhanced by the absence of cars, televisions, phones and motorized water sports. However, recreational facilities so include tennis, a freeform meandering swimming pool with cascading waterfalls, and complimentary kayaking, sunfish sailing and windsurfing. Land lovers will enjoy an open-air fitness room, hiking, bicycles and a 9-hole "pitch-and-putt" golf course. Visiting with indigenous iguanas on the walking trails and sail out at sunset to find the elusive green flash when the sun meets the water. After, you can enjoy tantalizing Euro-Caribbean cuisine that takes full advantage of the area's fresh seafood.
Location of Palm Island Resort & Spa
Palm Island Resort & Spa
Palm Island, Union Island
Palm Island, Saint Vincent and the Grenadines
Nearest Airport: UNI
Amenities for Palm Island Resort & Spa
General Information
42 Guest Rooms
Dining
Outdoor Dining
Private Dining
2 Restaurants
2 Bars
Afternoon Tea
Picnics
Oceanfront Dining
On-Site Amenities
Beauty Salon
Spa on Property
Library
Gift Shop
Walking Trails
Fitness Center
WiFi
Live Entertainment
Garden
Terrace
Boutique
Outdoor Pool
Beach Access
Lounge
Barbeque Area
Tennis Court
In-Room Amenities
Air Conditioning
Bathrobes
Ceiling Fans
Hair Dryers
In-Room Safes
No Televisions or Telephones
Iron/Ironing Boards
Coffee & Tea Facilities
Mini Refrigerators
Bottled Water
Activities
Bicycling
Croquet
Deep Sea Fishing
Excursions
Kayaking
Sailing
Tennis
Windsurfing
Scuba Diving
Snorkeling
Sunset Cruises
Nature Walks
Yoga
Fly Fishing
Boat Excursions
Wildlife Viewing
Table Tennis
Bird Watching
Shuffleboard
Golf
Water Sports Programs
Interests
All Inclusive
Beach
Honeymoons & Romance
Summer Getaways
Reviews for Palm Island Resort & Spa
---
What a fabulous resort! This was my first time here. The location is absolutely stunning and is everything you picture about a tropical getaway, but that isn't the best part of your trip. The best part is the resort staff. From the moment they greet you when you arrive to the moment they see you off, they are the warmest and friendliest people you will ever encounter at a resort. The general manager Katie has put together an amazing team of people who truly do everything they can to make your stay amazing. There are too many wonderful folks to name, but Cyril (the restaurant manager) and his staff are simply the best. As far as the accommodations and the island are concerned, we stayed in a beachfront room. The inside of the room was well appointed, but it was the walk out the front door that made it out of this world (pic below). As a side note, if you have the resources check out the Southern Cross Villa. It is truly a special accommodation on the island. The fact that there are only a limited number of rooms on the island makes it simple to find a place for yourself on the beach. The waters are crystal blue and perfect temps. They have a good amount of activities if you're like me and want to be active (hike, bike, kayak, snorkel, etc) or like my travel companions, you can simply relax in the sun with very few people to bother you. If you like fishing ask them to arrange a trip for you with Sebastian of Grenadines Fishing. It's a separate cost, but he's a fabulous guide for all the different fishing options. Union Island is the major island across the water and had some shopping and some restaurants, if you're so inclined. I would recommend Sparrows restaurant as they have some great local dishes, like the Smoked Marlin. Finally, if you're that person that mosquitos find no matter how many other people are around (like me). Make sure to use the insect repellant provided or bring some of your own and also bring some Benadryl itch cream. I have this issue no matter where I go in the tropics (Tahiti, Hawaii, etc) and it also happened here. The staff seem to do a good job of doing what they can to limit the issue, because most of our group didn't get bitten once. Even though the bites were annoying it certainly didn't take away from this truly amazing experience. I only put this here so that if you're that person (and you know if you are) that you go prepared. Thank you to all of the Palm Island staff for a truly memorable experience. I certainly see why they have so many return visitors. We will certainly be one of them.
James D - Simi Valley, California
---
I just returned this week from a 1 week "girls trip" (one boyfriend included!) and what a spectacular place! When you think of Caribbean Island postcards.... this place is it! From the connecting flight (18 seater plane) from Barbados to the ferry from Union Island, to our arrival at Palm Island, we were welcomed and greeted as if we were family. Each of our groups were escorted to our rooms and and informed about where we could find out all the activities and information. Besides the natural splendor and beauty of this island, my two shout outs are for the various activities available and the exceptional service! Wether it was booking a snorkel trip on the Yannis (Catamaran); booking 2 dive trips (dove with Cousteau outfit from Petit St. Vincent - they come and pick you up from Palm Island); all dining experiences; or finding out when and were to meet for on island activities (yoga, bike & hike, Ping-pong tournament, gym, tennis, biking, paddleboarding, kayaking, rum tasting, etc.); the staff was so helpful and made everything easy! Everything done with a smile, a "please" and a "thank you"! While I like to be active and participated in everthing I could, many other guests were happy reading on a beach chair under a tiki hut! So there is something for everyone! The food was exceptional.... not one disappointing meal the entire week and outstanding service as well! We had 3 groups of 2 so we all had different rooms (#16, 6 & 23). The rooms are all wonderful, clean and comfy. The main differences are size (1 king or 2 queen beds) and wether you want to be right on the beach to be lulled to sleep by the ocean or just steps away from the ocean and enjoying the sway of the palms! The only thing to be on your toes about is if you want to bike around the island, be sure to get a bike early as they do run out - depending on how many guests are staying there. Once I travel to a place, I usually am good and ready to go somewhere else. This is definately one of the places I will make a return trek! So fun yet so relaxing!!!
funmomcs - Miami, Florida
---
This little island is a true gem in the middle of the Carribbean a haven of tranquility. From the UK is quite a long trip but on arrival in Barbados you are greeted by a Palm Island representative who guide you through to the connecting flight departure area. (To make your life easier they collect all your luggage, so we provided them with a photo of our suitcases with there distinct straps to make life easier for them) The puddle jumper inter island plane is very small and noisy but it's only a short flight to Union Island, going over we stopped at one island on route and returning two Islands but the stops are very short. At Union you are met by another representative who loads you onto a golf buggy and you are taken to the dock where Palm Islands boat is waiting for you, again all your luggage is sorted out for you. A 10-15 min trip and you arrive to an island welcome from Katie and some of her staff and here your amazing holiday begins. Check in on palm Island isn't an issue they take you straight to your room and request that at some point the following day register, we arrived late afternoon. We had #27 Palm View which was ample+ size which also applied to the bathroom and the bed. Storage wasn't a problem, plenty of space even for the clothes that we all pack thinking we'll need but never wear!! The shower wasn't the best but it saved excessive use of precious water so perfectly acceptable. A very short walk and you'd be at either of the resturant where I have to say the service was second to none, I don't want to mention individuals for fear of missing someone out, they all had their own way of making you feel SO welcome, without it being intrusive, they remembered everything from your name to your morning preference of tea or coffee. The food was delicious and all cooked to order ( watch out for the daily coconut special, you can ask for the recipe but I didn't know this until our last day 🙁) Beaches were lovely, spotlessly clean and we never had an issue with finding sunbeds anytime of the day. Cycling round the island was great fun but the number of bikes was a bit of an issue, I think a few more added to the fleet would be good. There are various trails you can follow and the ones that lead to the top of the hills are amazing, the views are breath taking, but i strongly advise wearing fairly substantial foot ware as pretty uneven terrain. The beaches are often deserted and a whole morning can be spent without seeing a single sole. We sailed on the Yanais to the Tobago Keys which are b beautiful a word of advice if you are susceptible to sea sickness make sure you take your own pills with you as they don't sell them in the shop. I'm not a great fan of water travel and I hadn't taken pills but to be honest it wasn't a problem at all on the boat but a long time snorkling with the swell did make me a little queasy so on the grounds of that I would take a pill next time. The team on the catamaran were very professional and looked after us very well and provided a delicious lunch. Evening entertainment was low key but a land crab race and Managers cocktail evening/ BBQ were good fun. Oh forgot to say which is such a plus, the water from the taps is drinkable, they provide you with a complimentary water bottle which I was so pleased about, rather than using and disposing water bottles but then it didn't suprise me as the ethos of the island is very much hands on green, even down to paper straws it all sits very comfortably... To sum it up.. It's been an amazing experience in so many ways. To be detached from technology, TV, radio and internet affords you such freedom, you're no longer tied to the constraints of modern life. It's reminded me the importance of talking to each other and new relationships that have hidden treasures when you stop to really listen. The enjoyment of getting from a to b on a bike or shank's pony as there's no other way and how wonderfully immersing silence is to really listen to yourself, to re-evaluate and realign misguided emphasis. I feel truly privileged to have experienced this tiny corner of the world.....
Sal c - Chichester, United Kingdom
---
Palm Island is a beautiful island in the Grenadines reached by a short boat transfer from Union Island. We had a Beach Room which was conveniently located near the bar and the Royal Palm Restaurant. It had a nice seating area outside where you could sit and listen to the waves and birds and watch the iguanas go about their business. The accommodation was very comfortable. It was a good size with a large bed, ample wardrobe space and a very effective air conditioning system as well as a ceiling fan. The bathroom was also a nice size. The walk-in shower, though not very powerful, was refreshing. There is a dress code at dinner. It was not an imposition, but nice to see and was observed by all. The chef was excellent. He, and his team, know how to treat ingredients and put combinations together. The only downside was the menus had quite a limited choice. A soup for starter, two choices for an appetiser, a salad and three or four choices for your main dish. I cannot have alcohol because of medications I have to take and if dishes contain alcohol I have to ignore them. This did reduce the selection down even more. For breakfast they have a buffet selection of juices, cereals, cold meats and cheeses, yoghurt and pastries. They also cook to order eggs, omelettes etc. I can recommend the Eggs Benedict. The Spa is a pleasant walk or cycle ride away. There is a good choice of treatments and massages. The girls there are excellent and know what massage and treatment will suit you. The staff are very friendly and helpful. Thank you very much Kashi for wonderful non-alcoholic cocktails you brought to us on the beach. Thank you Nicole for time you spent with my wife snorkeling (you are amazingly fit). Other staff I would like to thank are Olive, Raphisha, Margaret, Albert Alaska, Cyril and all the Spa girls. A few negatives I have to mention. The sun beds on the beach: They are not allocated, even the two just outside our room. We woke on our first day to a couple putting their towels on them before they went off to breakfast. We did not expect beach towel wars like Spain. Even though the island is 135 acres and 55 rooms, it wasn't as private as we had hoped. We saw more people here than on the small Maldivan islands we have visited. You can have free use of a cycle to get around the island but they do take a bit of getting used to; wide handle bars and fixed wheel. Also, there was a day when we wanted a bike and they were all out and we had to change our plans for the day. The shop is conveniently located by reception but it would have been better if it was open later.
---
Don't really know where to start. I guess first to thank my wife for her diligent search for a place for us to get away, unplug and relax. Palm Island resort was amazing in all aspects from the ease of booking, the guest services assisting us in Barbados to the wonderful staff. Lead by Katie and Cyril, the staff was so polite and helpful in a genuine way. All of the restaurant staff including Kenroy, Olive, Shaquile and Huilda were all so pleasant. Johnny knew our drinks and made the best Chocolate Russians for my wife. The addition of Nicole was awesome in that she too had a serving heart and was there to make the stay better if you chose to participate. Our room #26 was very spacious and cleaned well each day by Margaret and Hubert. I enjoyed speaking with the gardening crew and taught us about coconuts. Each day we were able to ride bikes around the island 1.5 miles and make stops at the trails and hammocks. The spot of the former #4 hammock is much improved with the pavilion we watched the construction complete during our stay. We love the vibe of the island, staff and other guests. Truly the most relaxing and beautiful place we have been. We look forward to returning in the near future.
Gussie64 - Gonzales, Louisiana
---