Please select your dates to see prices:
---
Palm Island Resort & Spa in Palm Island, Saint Vincent and the Grenadines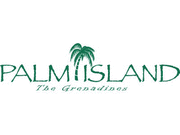 More than just a holiday hideaway, Palm Island is a place where you can slow down and rediscover the healing properties of nature. Situated on its own 135-acre island in the Caribbean's Grenadines, it offers a small number guest rooms and suites in order to insure individual attention. From Plantation Suites to stilted Loft Cottages, to the fabulous Southern Cross Villa, great care has been taken to ensure that architecture blends into its surroundings. Best of all are the five sugar sand beaches and surroundings of some of the clearest waters of the Caribbean.
Upon waking you might indulge in a "Touched by an Angel" massage or sail the Scaramouche, which was featured in Disney's Pirates of the Caribbean. Additional boating excursions have been masterfully designed to introduce you to the nearby islands, including Mustique, Petit Saint Vincent and the Tobago Cays, where you can snorkel the astoundingly clear waters. Palm Island's natural tranquility is enhanced by the absence of cars, televisions, phones and motorized water sports. However, recreational facilities so include tennis, a freeform meandering swimming pool with cascading waterfalls, and complimentary kayaking, sunfish sailing and windsurfing. Land lovers will enjoy an open-air fitness room, hiking, bicycles and a 9-hole "pitch-and-putt" golf course. Visiting with indigenous iguanas on the walking trails and sail out at sunset to find the elusive green flash when the sun meets the water. After, you can enjoy tantalizing Euro-Caribbean cuisine that takes full advantage of the area's fresh seafood.
Location of Palm Island Resort & Spa
Palm Island Resort & Spa
Palm Island, Union Island
Palm Island, Saint Vincent and the Grenadines
Nearest Airport: UNI
Amenities for Palm Island Resort & Spa
General Information
42 Guest Rooms
Dining
Outdoor Dining
Private Dining
2 Restaurants
2 Bars
Afternoon Tea
Picnics
Oceanfront Dining
On-Site Amenities
Beauty Salon
Spa on Property
Library
Gift Shop
Walking Trails
Fitness Center
WiFi
Live Entertainment
Garden
Terrace
Boutique
Outdoor Pool
Beach Access
Lounge
Barbeque Area
Tennis Court
In-Room Amenities
Air Conditioning
Bathrobes
Ceiling Fans
Hair Dryers
In-Room Safes
No Televisions or Telephones
Iron/Ironing Boards
Coffee & Tea Facilities
Mini Refrigerators
Bottled Water
Activities
Bicycling
Croquet
Deep Sea Fishing
Excursions
Kayaking
Sailing
Tennis
Windsurfing
Scuba Diving
Snorkeling
Sunset Cruises
Nature Walks
Yoga
Fly Fishing
Boat Excursions
Wildlife Viewing
Table Tennis
Bird Watching
Shuffleboard
Golf
Water Sports Programs
Interests
All Inclusive
Beach
Honeymoons & Romance
Summer Getaways
Reviews for Palm Island Resort & Spa
---
Palm Island while so-so as a destination is ensconced in a beautiful area. You just need to get off the island for a snorkel trip to Tobago cays or a guided tour of Union Island to appreciate the locale and the people. PI staff try to be welcoming but become annoying always welcoming visitors to meals using visitor's first name. The practice seems stressful (Oh, what's his name?) forced and disingenuous - a management requirement not a staff initiated practice, I think. When enfettered from false niceties, the staff becomes at ease and are genuinely engaging. For my sensibilities, an all Black staff catering to an all White clientele on a tiny, private island feels too much like a plantation. One feels like the staff has no options but to serve as wait staff since there are no other work opportunities on PI. I heard several visitors say that PI felt safe and comfortable which I took as code ...
jjcolby - Warwick, Rhode Island
---
It's the third year in a row for this gem. Great food, great people, fantastic beach. We met some new friends there this year. I honestly can't say anything bad about this resort. If you want to "knit pick" I'm sure people can probably find something to complain about.
maclee47 - Clinton Township, Michigan
---
Where can I begin. My wife and i love finding hidden gems throughout the Caribbean. This Island met all our expectations. The accommodations, beaches, food, staff, everything was amazing. It was hard to leave such an amazing paradise. I would highly recommend this resort to anyone that is an adventurer or even just a beach bum that wants to catch the rays! The resort offer many fun things to do from kayaking, hiking, and off island excursions. I would like to mention a few individuals that made our visit memorable: Cyril Cordell Kenroy Glenford Olive Alaska Shaq You all became part of the family and your customer service and hospitality was second to none. I thank you for that!
gregtrogdon - Atlanta, Georgia
---
Our family with 3 kids visited Palm Island for lunch on a tour through the Grenadines. The island has a beautiful beach but it felt like we took a wrong turn and landed in the US Virgin Islands: at the nice beach restaurant, it was US radio playing, prices in US$ only and the fish tacos were in hard shells straight from Taco Bell - only five times the price. But the reason for writing a comment is the most unpleasant experience in many years I had with some staff. After lunch, I wanted to walk to the beach on the other side of the island, having a look at a vacation home I was interested to rent for another vacation - which now will never happen. The guard stopped me and told me that it was not possible. I said okay, would have been nice but I will then walk around the island on the beach since it is public. He said yes, it's public, but I could not walk there. So I walk on the beach until I come to a wall with some rocks in front when I think: Oh, that's why the guard said I could not walk around. I make an effort getting through the rocks and waves and proudly reach the next beach. But now: out of the bush jumps the same guard and shouts: you have violated private property! I say: what? Look at my bruises, I made an effort not to! Now I will continue my walk since the beach is public! He said: You can't, this beach is private and people pay a lot of money for their privacy and you are also not allowed to walk in the water. He then put himself in my way, threatening me: don't make this any harder for yourself, otherwise I will throw you from the island! After returning the same way (no clemency again, through the rocks...), I went to the manager's office and he confirmed that all beaches in the country and on Palm Island are indeed public. I explained what had happened, he looked at me and that's it. No apologies. The guard, Brian, refused to give his last name and I can only assume that the management endorses his threatening and illegal behavior. He'll probably got a bonus for "efficiency ". Well, that's my little story about Palm Island, of a single man denied of his right to walk on empty beaches in blistering heat, treated like a burglar after having lunch at this very place. Make your choice if to support such a place, my advise: the Grenadines and the Caribbean are abundant of gorgeous place with phantastic and friendly people. Go there.
AndyRoundTheWorld - Trinidad and Tobago
---
Just returned to from our 3rd visit to Palm Island. This is really one of our favorite resorts. We stayed in the newly renovated beachfront rooms. We love the location of these room. The rooms are all updated quite nicely. We definitely like the fact that these rooms now have closet storage space. We also liked the updated large shower. We do wish that the vanity was a double vs single, but we survived. The staff as always was fantastic. Thank you Cyril, Kai, Johnny, Kashi, Olive, Shaquille, and of course Captain Keith. You made this a very memorable stay- once again. Can't wait to return for our 4th visit.
---