Please select your dates to see prices:
---
Hotel Xcaret Mexico in Playa del Carmen, Mexico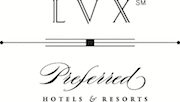 Hotel Xcaret Mexico, a part of the LVX collection of Preferred Hotels & Resorts is an all-inclusive resort surrounded by natural beauty. This impressive complex is set between the Riviera Maya jungle and the turquoise waters of the Caribbean Sea. This resort features access to limitless fun and enjoyment in Xcaret parks, tours, sports facilities and various "authentic" experiences. Guests can take a workshop at a local community and archeoastronomic experiences on the actual Mayan Vestiges of Destino Xcaret.
Guests have ten restaurants and eight bars to explore global flavors during their stay. Sample culinary delights in settings that range from cozy and intimate to barefoot and chill styles with remarkable service. Its luxury-style experience, enhanced by the Mexican warmth, and the one of a kind leisure All-Inclusive program will fill guests with vacation memories for years to come.
Location of Hotel Xcaret Mexico
Hotel Xcaret Mexico
Carretera Federal Chetumal - Puerto Juárez num . 307 Km 282, Solidaridad Playa del Carmen, Q.R., Mexico
77710
Playa del Carmen, Mexico
Nearest Airport: CUN
Amenities for Hotel Xcaret Mexico
Dining
Poolside Dining
Pool Bar
Rooftop Bar
Bar
Open-Seating Dining
Coastal Cuisine
On-Site Amenities
Beauty Salon
Concierge
Shuttle Service
Fitness Room
Private Beach
Theme Nights
Multilingual Staff
Beach Amenities
Complimentary WiFi
Outdoor Hot Tub
Wedding Planning Services
In-Room Amenities
Air Conditioning
Mini Bar
Mini Refrigerators
Activities
Windsurfing
Scuba Diving
Snorkeling
Sunset Cruises
Boat Excursions
Surfing
Kite Surfing
Dolphin Encounters
Business
Business Center/Services
Meeting Rooms
Catering Services
Interests
All Inclusive
Beach
Family
Holiday
Honeymoons & Romance
Hotels
Winter Getaways
Reviews for Hotel Xcaret Mexico
---
Spent 5 day with my wife for our 10 year wedding anniversary. Hotel was very clean and staff was very professional. Saul and George at Chibali restaurant very funny, Rolando at pool bar Trajinera was very friendly and great service, and Arantza at the lobby bar was great made us a drink called the 10 year and had everyone in the bar that night drinking them. Planning on a second trip next year. 5 Stars all the way. Have many parks around resort to visit.
sconfire - Charleston, South Carolina
---
Only regret I have is not staying for longer than 7 days. With all of the parks included (we did Xcaret and Xenotes), this is an amazing experience. Special shout out to our Xenotes tour guide Ruben for the amazing atmosphere he created for us on our tours! The food was excellent and the service second to none. Well done Xcaret!!!
Dom B - Shediac, New Brunswick, Canada
---
The very short version, It's a breathtaking resort and we had an amazing family vacation - we would return in a heartbeat. Firstly, we've travelled around the world, love upscale boutique hotels across Europe as well as being fans of huge deluxe resorts at Disney World and Universal in Florida. Been to Asia, and all around the Caribbean. My wife and I took our 9 year old daughter for 2 weeks to Hotel Xcaret, did pretty much all they had to offer, and by far we all agree this is the most amazing place we've ever stayed at. We'd travelled from the UK and saw very few British tourists. I booked early before the resort had opened, and kept up to date with construction progress nervously. By far the most useful source of info is the facebook group - fans of Hotel Xcaret. You should seek it out if you're interested, without a doubt it will be invaluable to you. Travelling in March we arrived without a hitch. Transport met us at Cancun airport -all included. Shared a small minivan with one other family - it's a breezy 45 minute drive, with refreshments (get used to this - they look after you extremely well, every day) Prior to this i'd emailed back and forth with our guest manager - Viviana, whom by the way was excellent, and she absolutely made a huge difference in making our stay enjoyable. Check-in was faultless, and again, a breeze. We had refreshments, sat in a cool lounge, got our wristbands then were walked, by Viviana to our ocean view room. I should say we were upgraded as a courtesy by the hotel, which was a wonderful surprise - and seeing the room was a huge 'wow' moment. It's been said, but photos DO NOT do the resort justice. We took hundreds, and still spend ages gabbling about the hotel to friends, family - anyone who will listen. Please take minor complaints about fixtures etc with a pinch of salt. We were here for 2 weeks, so that made a big difference - and i do understand if its a short stay and the room is not satisfactory then it might be more of an issue. That said, the room was beautiful, modern, well-appointed and we loved it. It suited us so well - from the lighting styles, the jacuzzi, the balcony hammocks, chromecast - even Nespresso and a giant rainfall shower. We literally could not have designed it better. Our fridge was kept stocked, and the room safe is huge, and has a charger in it. Theres a 50" flat screen TV, and the beds are super comfortable. We arrived to chocolates, strawberries and received lots of other little gifts throughout our stay - sweets, wine etc. All things considered, over the length of 2 weeks, was this 5-star and luxury? On reflection - certainly, yes.And if you factor in our early booking room rate,( around $600 per night for 3 of us) and the fact that it's unlimited access to all tours and parks, then it's an absolute no-brainer. The dining was perfect for us. We ate breakfast before most - being British we're up early and dining by around 8am - absolutely no waits for anything, everything hot and fresh - and varied and plentiful. Please disregard comments on lack of choice or variety - you could eat in at least 4 different venues alone for breakfast. We loved Las Cuevas -it's so unique, always quiet, beautiful, unusual ambience (at night it turns into a Brazilian style Chiaroscuro) At it's very worst some breakfast items might not be A1 perfect - bacon a little greasy, eggs a little runny. But so what - the buffets are vast - literally 100s of choices. I ate traditional Mexican food anyway most meals.And i'm only talking breakfast here- lunch and dinner are a different ball-game. And if you fancy a real change? Eat at one of their theme parks instead! It's ALL-INCLUDED! A La Carte dining we loved - our favourite was Xin-Gao , an Asian fusion restaurant - we had Teppanyaki one night (A must- book in advance by email), sushi another. All good, but their grilled skewers were amazing. Las Playas is a lovely beach-style lunch place, and La Trajinera is a modern, trendy eaterie balanced alongside the Infinity pool. Menus changed between sittings, and whilst we were there we could see Chefs trying out various ideas. Again, over 2 weeks most of our dining experiences were very good to exceptional, with the small minority being simply 'okay' ( For example Chibali caters to a more international crowd and has kid-friendly fare - it's fine, and has loads of free candy floss, but is a bit undemanding) It's worth noting that dining at teh parks and excursions is also very good - especially at Xcaret park where we liked the traditional Mexican cantina (by the horse show) Staff -everywhere, are pretty much superb. Literally everybody would smile, say Hola, or even stop and chat. And this is pretty much literally throughout the entire organisation - from Housekeeping, to tour guides, to life guards, to the guy that straps you onto a zip-line! Believe me, we know bad customer service (We're British!!) I didn't see it. No one asked me about time-share. No one asked for a tip. No grumpy faces, no rolling eyes. Not saying it doesn't happen...but across the duration i saw no evidence of it. One tip though, it may help to leave some issues and attitudes behind at home, and maybe learn some Spanish too. The only trouble we saw was a very loud, very drunk man bullying a waiter one evening, and the restaurant dealt with it briskly, quietly and effectively. We spoke broken Spanish whenever we could and also were keen to chat to locals too - i'm sure this helped. Tipping too - we tipped, it didnt cost us the earth to do it, but sure it meant a lot - and we were certainly grateful. Tours, parks and excursions - i'm sure you can read up on this too yourself - we did quite a few, and this feature was a huge reason we booked the resort. On average we'd do half a day at an excursion or park, then rest and play at the hotel ( we are Disney veterans, and this is a good way to survive the theme parks) We did everything except the adult party boat Xoximilco - and loved it all. Best of all was probably Xenotes - and especially our tour guide and photographer who were so professional and so charming! We visited the Xcaret park several times, day and night - it's a beautiful tropical playground full of Mexican icons, jungle rivers, animals and shows. Xplor Fuego and Xenses were also super-fun. And it's all mind-boggling if you ever add-up the cost if you had purchased individual attraction tickets - the tour to Chichen Itza alone is around $100 a head. Everything is included, all day every day. Even a superb lunch we had in a little scenic town - Valladolid. The resort services are superb. We attended the spa one day for Hydrotherapy and a couples massage - in a beautiful candle-lit cave. Cost for this was additional, but about what we'd pay in London. The spa experience is excellent. The kids club was also superb - a cliche, but our daughter did not want to leave. It's that good -like a private nursery back home, with a ratio of about 5 staff to barely a dozen kids - all in a cute purpose built building, near a fun kids pool, and a cafe where they had cookery lessons! Swimming pools - all gorgeous, and so photogenic. Visited them all, and also swam and kayaked in the lagoons. Several swim-up bars, very rarely was there a wait and bartenders were keen to make whatever you asked for. No floating toys in the pool allowed, which is fair enough (but my daughter missed this...) We also lounged by the beach, which also has a drinks service and amazing views of the beach and Cozumel - we swam in the sea, which was warm and calm. It's a small beach, but very natural and lovely - surrounded by palm tress , rocks and hammocks. Several times we walked to the Xcaret park, via the neighbouring Occidental resort (which looks like a very poor cousin in comparison) Pathways are secluded, but well-lit and quiet. In fact at full-capacity ( and we are used to Orlando crowds) the resort felt relaxed and exclusive. We also took a few taxi rides into nearby Playa del Carmen - organised by our concierge, this is easy, very safe and security in and out of the resort is excellent. Shopping at the resort is limited (but pretty) - however the parks offer loads of souvenir opportunities, as well as the town itself. Areas for improvement then? Our list is very short - room service food quality was hit or miss (it was all-inclusive so we weren't too upset) Signage around the resort MAY be useful - until we realised that, like all the Xcaret experiences there is an element of surprise and discovery which we really liked, and got more used to the more we forgot about our dreary lives.. We literally had so few issues it really is inconsequential mentioning them. However our 2 weeks was so filled with jaw-dropping 'wow' moments - from our first view of the resort, to my daughters birthday at Xin-Gao (Everybody singing), diving into caves at Xenotes or zip-lining through fire hoops - and not forgetting all the small simple moments - like how caring and professional even the towel attendants are (never a wait for a sunbed!) that it's without a doubt we have to say our time at Hotel Xcaret was a holiday of a lifetime..
---
The money they must have spent on this place blows my mind. Even when at capacity during Spring Break, it never felt overly crowded. Best food at any resort we've ever been to. Can't say enough about Oscar our Butler and the overall service we received including Stephanie Maldonado. Still building, so there's more to come. The inclusive parks add hours of entertainment, and the delicious food never runs empty. They need to work on the lagoon system, as most of the watersides into the lagoon were closed, so that was disappointing, and there are no chairs on the beach or beach service. So, there are improvements that can be made, but overall this place was well worth the cost and we'd recommend it to anyone.
scottash2018 - Roswell, Georgia
---
The vacation was amazing for 2 adults and a 12 year old. As a hint, 4 days was definitely not enough! There are too many great things to do both in the hotel as well as out. Once you are leaving the airport you get harassed a lot for transportation. Just say no thank you or no gracias and keep walking. Once outside there are tons of people waiting, but I found the Xcaret representative right away. He was toward the right, wearing khaki pants and red shirt holding an Xcaret sign. He will give you tags for your luggage and show you the way to the bus. The bus was air conditioned and they even have cold drinks (no beer) in the back. The ride to the hotel was an hour and all I can say is WOW when you arrive to the hotel. Everyone rushed to get their bags once off the bus but if you leave the bags there, they will take them up to your room and you can make the line right away. We were given cool towels while waiting to check in. Since, I made the line right away to check in, our wait wasn't too long, but there are a lot of details and the entire process is lengthy. Omar checked us in. He was very nice and thorough. We were starving and so Omar led the way to El Mercado. One hint, we went for only 4 days and packed everything in. You really need at least 7 days to enjoy the parks and be able to explore the hotel. Specifics: Xenotes- (pronounced ce-no-tes)- Was amazing. This is really something to see. You must not be afraid of water as you will zipline into the water, Kayak and snorkel. There was a Cliff jump but I was too scared to do (you are able to walk around and get into water). Ivan was our tour guide and Gasper was the photographer. Ivan was really really great! Gasper was also very nice and took amazing pictures. The pricing was not bad either. $68 for all digital pictures or they make a book of 25 pictures for $50. We actually did not do the pictures only because I bought a water proof bag for my phone on amazon and it worked great so I already had a ton of pictures. His pictures of course were mid action and better. Xplor Fuego- We only did the Ambiguous Vehicles. Prior to arriving, other guests advised us that you could bypass the wet landings, but after arriving there without our bathing suits, we were told that we would get wet. Xcaret Park- The park is really big. You probably need a whole day to see everything plus the shows. We saw the Horse show while we ate. We saw the "Xcaret Mexico Espectacular" which was a musical show. We all loved it! Then we saw the Pre-hispanic performance on the story of the Mayans and Mexico and it was pretty good. Xsenses- This park was interesting. Many things to do. We spent maybe 2-3 hours in this one. I won't give away any hint but I think you should definitely do it. Food- Food was great all around. In the hotel, we went to Chabali, El Mercado and La Trajinera. El Mercado- there were a lot of options. They even grill steaks and chicken to order. These were all buffet style. La Trajinera- food was good and you are right around the infinity pool. At Chabli for lunch, Landri was our waitress and she was super nice and friendly. She gave me a little going away present (small bag full of candy). The thoughtfulness was great! Also, desserts were delicious. Kids Club- The hotel state that they have a teens club. There is a room that we went into with pool table, ping pong, etc. No one is watching and you can go at anytime. My daughter being 12 just made the cut off for the kids club, but she felt too old to be there as many of the other children were a lot younger. She went for the cooking class and made a donut which she enjoyed eating afterwards. Our Room was 4181. This was the perfect location for us! There is a small pool in the back but it was very cold. This should be a Jacuzzi! The room was clean and the minibar was filled every day. Every night except our last night we received a little treat. We met a lot of interesting people here and would love to go back some day!
---