Please select your dates to see prices:
---
The Royal Playa del Carmen in Playa del Carmen , Mexico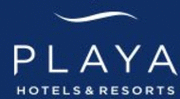 With an envious location and a level of service that is truly outstanding, The Royal Playa del Carmen is AAA Four-Diamond resort, a beachfront Mexican marvel located on the Riviera Maya. The resort's private and public rooms are a tapestry of rich textures, fabrics and natural materials woven into a sophisticated seaside motif. Not only is The Royal Playa del Carmen an adults-only, all-suite resort with expansive views and private terraces, it is also completely all-inclusive. As a guest, you will enjoy three full meals a day, plus snacks at the beach whenever a craving may arise. Access to the VIP Lounge, theme nights and unlimited beverages - both alcoholic and nonalcoholic - are all included in your stay. The Mayan-inspired SPAzul is an eco-holistic, full-service spa featuring pleasures such as stone steam baths, massage waterfalls and a menu of beautifying and supremely relaxing treatments.
The resort offers a long list of culinary escapes with restaurants specializing in tapas, haute cuisine, casual buffet dining, poolside grazing and more. Competing with the many dining options is an impressive roster of bars and lounges, where mixologists shake it up with a grand selection of martinis and margaritas. Spread out before you is a beautiful beach with velvety sands and azure waters. Enjoy a dip in the Olympic-size or oceanfront swimming pool. Take a break from the sun to wander on Playa del Carmen's Fifth Avenue, or infuse your stay with a cultural visit to the Mayan ruins. Try all of the resort's amenities at least once because at The Royal Playa del Carmen is an experience not to be missed.
Location of The Royal Playa del Carmen
The Royal Playa del Carmen
Avenida Constituyentes 2 Centro, Gonzalo Guerrero,
77710
Playa del Carmen , Mexico
Nearest Airport: CUN
Amenities for The Royal Playa del Carmen
General Information
464 Guest Rooms
Only 16+ Years Permitted
Dining
24-Hour Room Service
Swim-Up Bar
On-Site Amenities
Beauty Salon
On-Site Car Rental
Concierge
Spa on Property
Beach Butler
Library
Fitness Center
WiFi
Bicycle Rental
Live Entertainment
Boutiques
Pool & Beach Cabanas
Tennis Courts
Gardens
Cigar Lounge
Outdoor Whirlpool
In-Room Amenities
Turndown Service
Air Conditioning
DVD Players
In-Room Safes
Mini Bar
Satellite Television
Iron/Ironing Boards
Marble Bathrooms
Flat-Screen Televisions
Whirlpool Bathtubs
Luxury Linens
Luxury Bath Amenities
Hammocks
Activities
Tennis
Wine Tasting
Pilates
Scuba Diving
Snorkeling
Yoga
Boogie Boarding
Billiards
Table Tennis
Volleyball
Business
Business Center/Services
Meeting Rooms
Nearby
Shopping
Golf
Nightlife
Interests
Beach
Honeymoons & Romance
Spa & Wellness
Summer Getaways
Reviews for The Royal Playa del Carmen
---
As an LGBT couple, my husband and I were a little concerned about travelling as we didn't know how well we would be received in other parts of the world and finding information on this can be particularly difficult. This was also our very first vacation together, so we really had no idea what to expect. We ended up having the time of our lives and the Royal was a major part of making the trip as good as it was. The resort was incredibly clean and well maintained. The hotel room itself was very comfortable and spacious. Service was always top notch and at no point did we ever feel out of place. We now have a lot less reservations about travelling together. Over the week of our stay we visited every restaurant including Chef's Table and all the food was outstanding. I think we stopped in at Rincon Mexicano every day we were around for lunch. If you're looking for good food, you'll find it at the Royal. The drinks were very well made as well! The location is fantastic. Very easy access to downtown, right on the beach. We also found that the travel time was less than we thought it would be to our excursions, though we don't know if that had to do with being further south on the peninsula, or if we just got lucky with the excursions we picked. If you are looking for a resort that's adults only, upbeat, but quieter than the crazy party resorts, you've found your place. Perfect balance of great hospitality, fun times, and a relaxing atmosphere. All that said, I will offer one critique. When we got in we were offered a welcome package, a hat, bag, etc. Then we were asked if we would be willing considering having a conversation with the hotel staff about booking directly through them instead of a travel agent. If we sat down and talked with them they would offer some incentives. It seemed a little off at first, but we weren't entirely opposed to hearing what they had to say. On the morning that we were supposed to meet with the rep it was 90 mins before our excursion and they said that may not be enough time to discuss what was needed. That's when we started getting a little concerned, particularly when they asked us to bring our credit card. Also, what would take more than 90 mins to discuss? We ended up missing the meeting and didn't really have a lot of time to meet again, but we got phone calls to our room, notes under the door, etc about rescheduling the meeting. I really have no idea what was going on but it was definitely a high-pressure sales tactic for something. Either way, it was a situation we had to keep dodging throughout the entire stay up until the day before we left where we had to stand a bit more firm on the matter. This did make our stay a little uncomfortable and may impact our decision on future stays. This is why I rated 4 out of 5 where a higher rating would have been easily attainable otherwise. My recommendation is to give a firm no to whatever this offer is and then enjoy the rest of your vacation.
---
Just got back and never wanted to leave! The service was Amazing! Go to Spice and ask for Jose Garcia! He was the best ever!!! The food was great, people were nice and most of all the drinks were just right! Take the trip you wont want to leave!!!
---
The hotel was amazing. I'm already planning to go again. The service was very professional and respectful. I give a 4 diamond. The entertainment was really fun, I enjoyed ever moment of it, especially in the foam party with Sergio, Roberto, Victor, Jasmin, and Magaly, and the director Elvis. They were incredible! My favorite show were the 70's & 80's. Thank you Paty, Esteban,Juan, Maribel, Sheila, Francisco, Stacy, Hector, Ricardo & Christian for a fun time! You guys are great! The hotel should be proud to have you all. Best team Ever! Until next time 😊
ramosanalys - Thousand Islands New York, New York
---
First I want to begin by stating that at the first of the year, the loss of our mother, and the middle of my extremely busy tax season. Needing a respite, I booked a trip for me and my brother to spend time together at the Royal. What a beautiful setting and, as I have traveled in Mexico extensively, a perfect setting. We were treated Royally. The service was better than expected, the food was exceptional, and everyone we encountered went above and beyond. When people found that we were brother and sister traveling together, it was often said that they would never travel with a family member because they did not like their family. We had the time of our lives, often laughing until our sides hurt. It was a time of healing and renewal for the both of us. I was brought to tears, when a special dinner was prepared for us at Pelicanos by our waiter Angel and Chef Rudy. Never in all my experience have I felt such love and sincerity. Our daily breakfast experience was made special by Javier Pool and Arelio Sanchez at Spice. We loved being able to select the items contained in our special omelets cooked to perfection. Enough beach chairs and cabanas to go around. This is a quiet , all adult, all inclusive property, with nightly entertainment, located in the heart of Playa Del Carmen, with easy walk-ability to the down-town attractions, filled with Mexican charm. Our room had a great court-yard and Ocean view, I watched the sunrise and sunset during our stay each day from our balcony. Intending on returning to the property in the very near future. Excellent property, good service, room service, and bar drinks.
---
We had an Oceanfront corner suite. It was wonderful. Air worked great too! If you want total quite, don't get this room (524). It is above the gazebo and there are many wedding receptions there. Ok with us though. We ate at Chef's Plate 3 times. The wait staff Jorge, Omav, Pedro, Michel, Nava, Tanya, & our chef staff Medalia, Cocina, Mariana, & Salvador were outstanding! Eat there!! The entertainment staff was also wonderful! Victor, Roberto, Daniel, Sergio, Elvis, Rarul & Jazmann were so friendly and helpful as well when assistance was needed. I can't say enough good things about this resort. We have been going there for 10 years. It is like a second home. The beach did have seaweed, but that is mother nature, and she will do what she pleases. We walked 5th Ave on a rainy day. Did some shopping. We never felt unsafe at anytime on our trip. Food and drink was outstanding as well. Can't wait to go back.
melodeef2016 - Centralia, Illinois
---