Please select your dates to see prices:
---
The Royal Playa del Carmen in Playa del Carmen , Mexico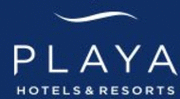 With an envious location and a level of service that is truly outstanding, The Royal Playa del Carmen is AAA Four-Diamond resort, a beachfront Mexican marvel located on the Riviera Maya. The resort's private and public rooms are a tapestry of rich textures, fabrics and natural materials woven into a sophisticated seaside motif. Not only is The Royal Playa del Carmen an adults-only, all-suite resort with expansive views and private terraces, it is also completely all-inclusive. As a guest, you will enjoy three full meals a day, plus snacks at the beach whenever a craving may arise. Access to the VIP Lounge, theme nights and unlimited beverages - both alcoholic and nonalcoholic - are all included in your stay. The Mayan-inspired SPAzul is an eco-holistic, full-service spa featuring pleasures such as stone steam baths, massage waterfalls and a menu of beautifying and supremely relaxing treatments.
The resort offers a long list of culinary escapes with restaurants specializing in tapas, haute cuisine, casual buffet dining, poolside grazing and more. Competing with the many dining options is an impressive roster of bars and lounges, where mixologists shake it up with a grand selection of martinis and margaritas. Spread out before you is a beautiful beach with velvety sands and azure waters. Enjoy a dip in the Olympic-size or oceanfront swimming pool. Take a break from the sun to wander on Playa del Carmen's Fifth Avenue, or infuse your stay with a cultural visit to the Mayan ruins. Try all of the resort's amenities at least once because at The Royal Playa del Carmen is an experience not to be missed.
Location of The Royal Playa del Carmen
The Royal Playa del Carmen
Avenida Constituyentes 2 Centro, Gonzalo Guerrero,
77710
Playa del Carmen , Mexico
Nearest Airport: CUN
Amenities for The Royal Playa del Carmen
General Information
464 Guest Rooms
Only 16+ Years Permitted
Dining
24-Hour Room Service
Swim-Up Bar
On-Site Amenities
Beauty Salon
On-Site Car Rental
Concierge
Spa on Property
Beach Butler
Library
Fitness Center
WiFi
Bicycle Rental
Live Entertainment
Boutiques
Pool & Beach Cabanas
Tennis Courts
Gardens
Cigar Lounge
Outdoor Whirlpool
In-Room Amenities
Turndown Service
Air Conditioning
DVD Players
In-Room Safes
Mini Bar
Satellite Television
Iron/Ironing Boards
Marble Bathrooms
Flat-Screen Televisions
Whirlpool Bathtubs
Luxury Linens
Luxury Bath Amenities
Hammocks
Activities
Tennis
Wine Tasting
Pilates
Scuba Diving
Snorkeling
Yoga
Boogie Boarding
Billiards
Table Tennis
Volleyball
Business
Business Center/Services
Meeting Rooms
Nearby
Shopping
Golf
Nightlife
Interests
Beach
Honeymoons & Romance
Spa & Wellness
Summer Getaways
Reviews for The Royal Playa del Carmen
---
Enrique @ Spa Zul is as must have if you are lucky enough to get an appointment with him. Enrique brought my skin back to life after a 50 minute facial. I was very relaxed and my face was revived after my facial...the sun had done a number on my face after the brutal Mexican sun got a hold of me. Thank You Enrique for an Amazing Experience!
belaireg - Marietta, Georgia
---
We stayed at the Royal for 7 nights, checked in on 2/14. The property is amazing, very well maintained and beautiful. We stayed in a swim up suite, the swim up part was great, however we found the room to be very dark (poor ambiance) and the bathroom was not large enough to change your mind. We were completely disappointed by the size of the beach; the chairs are old and this far from private and quiet that most resort beaches are due to the location of the hotel (acknowledging that beaches are federal property and the hotels are provided rights to). The proximity to 5th avenue is both a positive and a negative. We were disappointed with the selection at Spice and ended up mostly ordering from room service, the food was good, the portions were too large (too me a side of bacon is 3 maybe 4 pieces, not a pound). We made a lot of off menu requests that the staff accommodated (Grilled cheese with Cheddar and bacon; cold cut / cheese platter, quesadillas). Loved the magic box. The coffee shop was good. Marisol worked in the late afternoons / early evenings and was pleasant and helped create a vanilla and cold brewed coffee shake, this became a staple for the entire trip. The evening shows were outstanding. I found the lobby bar to be a little on the loud side, not inviting. We like White Russians as night caps and noted that there was an inconsistency with the "Kahlua" in which one drink tasted normal and the next like butter scotch even when poured from the "Kahlua" bottle. We resolved this by buying bottles on 5th avenue 2/$20 US and ordering Grey Goose in to go cups from the bar. I would like to mention the waitress Bonita, who is all of 4 foot 6" if that, she was very pleasant and took great care of me with the needed supplies to make my night caps.
Kris A - Chicago, Illinois
---
My wife and I just returned from a 6-day vacation at the Royal Playa del Carmen and we had the time of our life! The rooms are amazing with a jacuzzi in each room, the service was outstanding and there are so many activities to do (my wife took all the gym classes) and restaurants to try that we did not have enough time to try them all. The food is unbelievably great and the staff continuously makes you feel welcome and special. I would like to especially mention the following individuals that worked so hard to make our stay so amazing: Areli, Lenin, Lluvia, Elizabeth (Spice dining room); Carlos & Sergio (trainers); Jazmine & Roberto; Mariza and Ms. Gonzalez that cleaned our room. Thanks so much for all that you did to make our vacation so special!
mgordon611 - New Haven, Connecticut
---
We visited this resort, for the second time, from March 6-13th. We traveled with 2 other couples that had never been. Check in was a breeze and Marcelo took great care of us, even putting us in the same room we had on our first visit after I sent an email asking for a quiet room. I was very impressed by this service! Drinks were delicious, service was great, and food was wonderful as always! We ate at the Italian restaurant next door and all 6 of us thought it was delicious. Not sure where the poor reviews for that restaurant are coming from. Try it out! We also had dinner for six at Maria Marie as one of our party celebrated her birthday while there. Food again was top notch and they even brought a dessert with candles and a song~ My husband and I ate most of our meals at Spice but did have lunch at Pelicanos and Rubicon and breakfast at El Mediterrano once. No complaints on any of the food. My husband and I like things more quiet then our friends and this was a perfect resort for that. We went to the quiet pool and our friends stayed at the main pool which has become more of a party since the Hyatt took over. My husband and I also like to drink beer so we brought our own cooler and the wonderful day bartender ( I am disappointed with myself for not getting his name ) at the lobby bar took care of us everyday filling our cooler with beer and ice. So convenient! Our friends really enjoyed themselves and had so much fun doing the different activities at the pool. We met so many nice people at the lobby bar as this is our happy place on vacation. Having cocktails and people watching. I must say 1 very big thing about this resort that should not be missed! I left my purse in the Spice restaurant one night and did not realize it until the next day. I figured it was long gone but I took a shot on finding it anyways. I went to the front desk and with one phone call they tracked down my purse. Within minutes it was in my hands with everything inside - even wrapped up in a plastic bag! I was so happy and beyond impressed by this! Thank you to the night manager of Spice for keeping it safe for me! Late nights can cause forgetful minds! Thank you to the lobby bartenders Rual and Manuel - we remembered you from our last visit and you were just as wonderful as before! We made our trip fantastic! Do not miss this resort! The beach is not great but the resort is wonderful. Not sure if we will be back only because my husband and I do like it more quiet. I don't have a bad thing to say about it though! Go here now!
jjswans - Harrison Township, Michigan
---
Four of us traveled here for our 40th birthdays. The service was amazing. They go out of their way to make everything perfect. Everything we ate was delicious and especially enjoyed Asiana for dinner twice. We enjoyed Zumba at the pool, dance lessons, training classes at the gym, and martini tasting. The shows were fabulous! The Saturday Foam party was the highlight of our trip. We shopped on 5th Avenue and strolled along the beach. I almost forgot how much we loved twice daily trips to the coffee house and the coconut ice cream was our favorite dessert! Hope to go back again!
Beverly C - Buffalo, New York
---