Please select your dates to see prices:
---
Grand Fiesta Americana Puerto Vallarta All Inclusive Adults Only in Puerto Vallarta, Mexico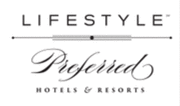 Grand Fiesta Americana Puerto Vallarta is set near Puerto Vallarta's romantic district, a beachfront resort that sits where the lush green Sierra Madre mountains meet the Pacific Ocean's crystal-clear Bay.  This Adults Only, All-Inclusive hotel, a part of the Lifestyle collection of Preferred Hotels & Resorts, is modern in every sense of the word and with its stunning sunsets, friendly staff, infinity pool, restaurants and bars guests will make beautiful memories. Every room boasts ocean views and private balconies, 24-hour room service and luxurious amenities.
Explore Puerto Vallarta, visit the Arcos de Vallarta, escape to a relaxing spa treatment and sunbathing on the beach, go hiking rainforest or even rappelling and zip-lining through the wild jungle. When the sun goes down, guests head to the on-site restaurants and bars, plus the stylish Sky Bar lounge, with DJ music late into the night. Revel in a carefree environment, a place to forget about the bustle of daily life.
Location of Grand Fiesta Americana Puerto Vallarta All Inclusive Adults Only
Grand Fiesta Americana Puerto Vallarta All Inclusive Adults Only
Carretera Barra de Navidad km 4.5, Zona Hotelera Sur
48390
Puerto Vallarta, Mexico
Nearest Airport: PVR
Amenities for Grand Fiesta Americana Puerto Vallarta All Inclusive Adults Only
General Information
Non-Smoking Property
Adults Only
Handicap Accessible Facilities
Dining
Bar
Room Service
Bar & Lounge
Restaurants
On-Site Amenities
Concierge
Spa on Property
Fitness Center
Live Entertainment
Nightclub
Infinity Pool
In-Room Amenities
Private Patios or Balconies
In-Room Safes
Mini Bar
Complimentary WiFi
Business
Meeting Rooms
Business Center
Conference Facilities
Nearby
Shopping
Restaurants
Nightlife
Monuments
Convention Center
Interests
All Inclusive
Beach
Reviews for Grand Fiesta Americana Puerto Vallarta All Inclusive Adults Only
---
We traveled to Mexico this time for vacation and decided on the Grand Fiesta Americana Hotel in Puerto Vallarta. We were invited in with open arms and made us feel right at home from the start. I am impressed with the professionalism of the staff and cleanliness accommodations. The manger Jose' was delightful and friendly. The rooms were in awesome shape and very comfortable. Each room had a ocean front balcony which I consider a must any time I am near the water. Food, well, that was a problem. When the wife and I decided to go get something to eat, had a hard time deciding where to go as they have (I beleive five eateries on site). First it was buffett, second Italian, third it was seafood and on and on.......... Gained 5 pounds for sure in just 6 days. Had to leave for my own health. Pool was totally awesome. Water alway clean and poolside service was "JOHNNY ON THE SPOT". Crew did not let anyone sit idle without asking "what can I get for you next?". They even offer to bring us food while at the pool. Rafael was my favorite. This gent was running from start till the end of the day, everyday I am talking about. Asked him when we was taking a day off? He said tomorrow. I just had to tip him once more. What a guy!!! Ok, entertainment, just about every night there was some kind of performance for us to attend. Either at the beach or in the lobby. Excursions were ample and diverse like water, mountain, downtown, distillery, zip-line............. We hit it at the right time of the year (March) which gave us cool mornings, warm days and cool evenings. Sorry I did not have much to say about this place, however, we are already planning our next vacation there.
Johnny M - Houston, Texas, Usa
---
The resort itself it very nice. Stay was very enjoyable, but a few things that prevents this review from being perfect. Beach walks are next to none, very protected bay area (very short beach). Restaurants, buffet very average; specialty restaurants take NO reservations, very small for the number or clients they need to accommodate. Only fall back was that Room Service was included. Paid for upgrade, never did receive complimentary bottles of alcohol. Limited sun exposure in the morning, (due to building) sun doesn't hit the pool until after 10:00 am. Not a huge deal, just adjusted morning schedule (no rush to get to the pool). Comforter on the bed was an over kill (too heavy). Good things, staff was always very accommodating, all rooms were ocean front, private lanai's enjoyable to watch for whales, dolphin, sleep with the sounds of waves, etc. Upgrade to top floors were taken advantage of (less people to deal with).
---
Last week we stayed for 5 days. Excellent facility with good customer service. Buffet food is very good at DBrick and Mr Daniel Ruiz, very pleasant always at the table. Resort well maintained. We enjoyed very much.
---
Amazing service, D'Brick breakfast buffet was on point! Haixa Spa was incredible, protected beach was nice, food options were great, so easy - so convenient - it was just what we needed! Roof-top hot tub bar was fun :)
tobyot - Oostburg, Wisconsin
---
We had a wonderful time at this resort last week and are glad we chose to stay here. It is a short cab or bus ride out of town, without actually being in town itself. The resort is clean and well kept, with a modern appearance and pleasant mid-century modern style decor. Our suite was beautifully decorated and well maintained by the housekeeping staff. The resort layout is nicely organized and compact, with all restaurants and amenities within a short walk from each other. There are many hangout lounges, sitting areas, peaceful nooks and scenic spots to enjoy, with outstanding sunset views. There are enough restaurants , snack spots and bars to keep you fed and happy at all times of day and night and we never found ourselves lacking for food or drink or waiting in line too long. The food was very good, and we especially enjoyed the Mexican and Asian restaurants. Portion sizes are small enough that you can order multiple items and sample everything on the menu :). We also really enjoyed the Grand lounge on the 13th floor and having Israel make custom sushi for us there. The beach is nice for the Puerto Vallarta area, with a well designed rock barrier to block out the sharks, waves, currents and provide a calm swimming area for guests. Just outside of the rock wall, we saw a family of playful dophins and even spotted a breaching humpback whale! We had excellent massages on the wooden pier (thanks Maria!), to the sound of the waves crashing around us. Pools and deck are beautiful infinity style with views to the ocean beyond, with palm tree islands for shade and greenery. The pool area is shadowed by the hotel until around 11 am, then turns to full sun and heat until sunset. Pool area is a lively party during the day, with lots of music and activities to keep you entertained and laughing, including foam party Saturdays! Lots of wait staff and the swim-up pool bar will ensure you have a (sometimes strong!) drink in your hand whenever you desire. All rooms have ocean view, while the backside of the resort is the highway and hills + jungle beyond it. We stayed on the 11th floor of the North tower and we could still hear the highway noise behind us and the rooftop nightclub , so that is one precaution as the rooms are not soundproof at night and there is a definite party vibe during the day. All of the staff were very friendly and added to our amazing experience -- Ruben at the Grand Club, Gill and Jesus at resort activities, Ricardo at the breakfast buffet, and MANY other bartenders and wait staff truly went above and beyond to be friendly, helpful, funny and overall awesome! EXTRA special mention to my friend Jorge for the crafts and water aerobics!! The final icing on the cake was when Westjet suddenly cancelled our departure flight just a few hours before we were to leave, and Jose at reception took care of us and ensured we had our room for another night. We have stayed at a few all-inclusive resorts before and this was definitely one of the better ones in our experience. If we return to PV, we would definitely stay here again!
Leonard_Friday - Calgary, Canada
---