Please select your dates to see prices:
---
Sivory Punta Cana in Punta Cana, Dominican Republic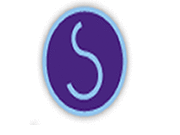 This boutique destination on the Dominican Republic's gold coast offers all the amenities of a big resort, but on an intimate scale. Sivoy Punta Cana's secluded beach location gives guests a retreat from reality, but it is nevertheless worldly: the staff serves you champagne upon arrival by helicopter (if you choose), and the wine cellar stocks 200+ vintages. Birds, crabs, turtles and flsh thrive here.
Start your day in the Aquarea complex with a multi-station spa circuit that leads you through the Jacuzzi, steam room, ice fountain, sauna, and bucket and cascade showers. Head down to the beach for your windsurfing lesson, followed by a grilled ahi tuna sandwich from the Blu Bar, served as you lounge in a stone chaise immersed in the warm infinity pool. Stroll on the beach at sunset and return to your room through the meditation gardens. End the day at the Gourmond Restaurant, where you can dine on caviar and vintage Champagne at a table for two in the sand.
Location of Sivory Punta Cana
Sivory Punta Cana
Uvero Alto Road, Playa Sivory
Punta Cana, Dominican Republic
Nearest Airport: PUJ
Amenities for Sivory Punta Cana
25 Suites
Adults Only
Private Beach
Infinity Pool
Pool Wait Service
Cigar Lounge
Wine Cellar
Afternoon Tea
Tennis
Kayaking
Snorkeling
Deep Sea Fishing
Sailing
Windsurfing
Catamaran Excursions
Wedding Coordinator
Reviews for Sivory Punta Cana
---
My husband and I are actually still here but I wanted to post these pics because they're aren't enough of the newly renovated ones online. It makes a world of difference. The staff were SO friendly and helpful in every way. The ocean is very calm and beautiful but of course when the wind picks up it gets a little choppy as expected. The whole resort is so private and intimate I felt like I was at someone's beach house for a long weekend. Amazing!
jeffreyspeedracer - New York City, New York
---
Nestled in palm trees on one of the most beautiful beaches in the Caribbean. Our room was clean and spacious, well appointed and had a gorgeous beach view. An unexpected treat was the private balcony overlooking the water, which was a perfect retreat during the occasional cloudbursts that happen in the tropics. A small property so everything is easily accessible. The buffet meals were fine, not great, but we didn't try the sit down restaurant because we prefer to eat outside when we can, especially when there's a nice view of the water. The only possible downside is that the airport is about a 35 minute taxi ride, which went more quickly than we expected. The benefit of being further away than most hotels is the beautiful almost empty beach. We will definitely return and hope that the planned expansion won't spoil the quiet charm of this romantic hotel.
LocalBluestocking - Weston, Massachusetts
---
We liked Le Sivory quite a lot. This is a very quiet, peaceful resort, nothing like the run-of-the-mine beach resort with thousands of people and endless crowds everywhere. So be sure that's what you want. There are few to no "activities," a small gym (that we never saw anyone use), one tennis court (again that we never saw anyone use), and one (big and nice) pool. The beach was lovely -- clean and quite warm for March. Our room (which was their basic style, I believe) was quite nice -- large, comfortable, well air conditioned. The food was fine. Not wonderful, but perfectly fine. The buffet dinner is only so-so, but the two reservations-required restaurants were quite good (GastroAtelier in particular). And we had no problem getting reservations at either (we called the day before we went, and booked dinner at each for one of our three nights; we ate at the buffet the first night. If I were going again I'd book dinner at the restaurants every night.) There were some mosquitos, which was a bit annoying but not the resort's fault (and there was bug spray in the room). We both got massages at the spa, which were good -- nothing to write home about, but fine. All in all, we would certainly go back.
DavidG232323 - Washington DC, District of Columbia
---
We just returned from Le Sivory and had a very relaxing time. The staff is lovely, very friendly and accommodating. It is a quiet and low-key place with guests seemingly content to lounge around the pool and read, have a few drinks at the bar and that's about it.... if you want peace, this is your place. The renovations are quite nice and modern. Although the gym was obviously overlooked in the reno -- the equipment is in poor condition and the space is very small and would be uncomfortably close quarters to work out in there with someone you didn't know. The food was not up to what we had hoped given the addition of a new executive chef. The lunch buffet was the best option with very fresh salads and fresh grilled meats and fish. The paella was very good. The a la carte restaurants could only be described as odd - not terrible and not wonderful but an eclectic assortment of inconsistently executed menu items - we only felt the need to try each one once - and stuck to the buffet. But overall, the food was not notable, and was consistent with other resort food we have had in the past. Some misses, fewer hits. The beach, being on the Atlantic side, can be quite rough and, with that, a lot of debris can end up on the beach. The groundskeepers worked like mad to clean the place up and did a fanatic job but (not the resort's fault) be warned if you walk along parts of the beach not associated with a resort, there is a lot of debris and garbage and surf shoes are recommended. If you are hoping to swim in the sea, we had 3 red flag days where that was not possible at all, and only 3 yellow flag days where the riptides and waves were still very strong -- if you want to swim and snorkel, you would be best on the Caribbean side. We had a beach access room with a plunge pool which was nice and private and gave direct access to the beach (however, you cannot lock your room through the patio door so still have to walk around if you want to access the beach and leave your room unattended). The pool is very nice and we had no issues with claiming spots - lots of towels and excellent pool-side service. All the bartenders were excellent both at the pool and in general. Rooms were spacious, and cleaned promptly. As other reviewers comments, it would be nice to have larger bottles of water, or some type of water filling system to cut back on disposable bottles. I cannot stress this enough - WEAR the bug spray provided in the room (or bring your own). It gets buggy and we left with a vast assortment of homicidally itchy bites. Again, not the resort's fault but something to be aware of. But, it was lovely to walk through the grounds and hear bird-song, so I guess no bugs, no birds which is rare as many resorts spray chemicals to keep both away). Overall, we had a very nice time. It may not be a place we return to as there are so many other places to explore but a good experience, overall, with the staff making the stay very enjoyable.
Atticus2011 - Toronto, Canada
---
This was our third time to Punta Cana in 15 years. This was the first without our son - now in college. It is a quiet, private, beautiful place to rest and recover from the wilds of New York. Sebastian and the staff (Eddy, Lauri, Joangel, and so many others - I see your faces but sadly not your names) were so attentive, helpful and gracious. I would return again! The rooms are spacious, the hotel is more like a remote village where you have your own little condo unit. The coffee and Playa restaurant was my favorite. (Not to mention the coffee machine there - Cafe Americano upon request!) The guests are a nice mix of Canadians, European and American. Perfect for us. And I can't forget the bartenders - well, let me just say I have eaten in many fine restaurants in NYC, but Manuel was the best mixologist ever! A 7:15pm game of Pool with a Manhattan, Whiskey Sour or Tequila Sunrise started the evening off perfectly. Suggestions: 1. Environmentally speaking: larger water containers in rooms and around the property. Perhaps a Le Sivory water bottle for guests to refill and carry. 2. Help out that poor tennis court. I tried playing with my husband, but never knew if the balls were going to bounce normal or go sideways. Comedic at best! 3. More lounge chairs around the poolside please. Some people were keen on leaving their belongings and "claiming" a spot for the day. Hope to see you all again - soon!
Lesa K - Smithtown, New York
---