Please select your dates to see prices:
---
Sivory Punta Cana in Punta Cana, Dominican Republic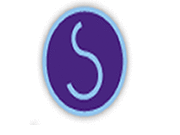 This boutique destination on the Dominican Republic's gold coast offers all the amenities of a big resort, but on an intimate scale. Sivoy Punta Cana's secluded beach location gives guests a retreat from reality, but it is nevertheless worldly: the staff serves you champagne upon arrival by helicopter (if you choose), and the wine cellar stocks 200+ vintages. Birds, crabs, turtles and flsh thrive here.
Start your day in the Aquarea complex with a multi-station spa circuit that leads you through the Jacuzzi, steam room, ice fountain, sauna, and bucket and cascade showers. Head down to the beach for your windsurfing lesson, followed by a grilled ahi tuna sandwich from the Blu Bar, served as you lounge in a stone chaise immersed in the warm infinity pool. Stroll on the beach at sunset and return to your room through the meditation gardens. End the day at the Gourmond Restaurant, where you can dine on caviar and vintage Champagne at a table for two in the sand.
Location of Sivory Punta Cana
Sivory Punta Cana
Uvero Alto Road, Playa Sivory
Punta Cana, Dominican Republic
Nearest Airport: PUJ
Amenities for Sivory Punta Cana
25 Suites
Adults Only
Private Beach
Infinity Pool
Pool Wait Service
Cigar Lounge
Wine Cellar
Afternoon Tea
Tennis
Kayaking
Snorkeling
Deep Sea Fishing
Sailing
Windsurfing
Catamaran Excursions
Wedding Coordinator
Reviews for Sivory Punta Cana
---
We visited Sivory in April for our 2nd trip and immediately booked a third trip in June! It is wonderful, quiet, beautiful, and friendly with great food and drinks. Since the renovations last year they added a new breakfast/lunch open-air restaurant and updated the look of the other spaces. Everything is very well maintained and clean. The employees are also happier with the new changes, which tells us a lot. Rooms: Rooms are high quality and house-keeping visits 2x a day. The giant showers with dueal shower heads was so wonderful and the king beds where very comfortable. The air conditioning is strong for a good nights sleep. And room service in the morning!! Is there anything better than enjoy fresh coffee and an ocean view while you wake up?! Not to us! Breakfast & lunch: Breakfast & lunch are serviced pool/beach side with huge buffets with everything hot/cold that you could want. If you enjoy fresh salad (but rarely get to enjoy it in the Caribbean!) Sivory had amazing fresh lettuce that is grown locally!! Dinner: For dinner you'll have three options, two amazing restaurants and a third that is buffet-style. There is bar service near the pool and towards the luxurious area near reception (this is also where musicians occasionally perform: we enjoyed an amazing after-dinner violin performance). Alcohol: Drinks are great and the staff is generous, including a willingness to experiment with made-up cocktails on request. We enjoy wine, and their house wine is way above average! Staff: Staff is as friendly as ever and work hard to make everyone happy and feel welcome. Security is quietly in the background giving a true feeling of safety and privacy. Pool & Beach: The pool is divine and some people never leave it. The beach is gorgeous and you can walk for a long time! The waves have been a little strong when we were there, but that didn't stop us or most people. They were a lot fun and we swam every day. Tip: try swimming in different parts of the beach; we found the waves less intense closer down by the pool/restaurant. Nighttime Tip: Tip for guests who want to hang out at night by the library/bar/billiard table area: be sure to wear bug spray (it is provided complimentary in your room). That is the only place in the entire resort where we got bit. A big thank you to: 1) Our beloved Yubelkis who remembered us from last year and make us feel so special and cared for! 2) Our next new favorite person is Juan Defilop a fantastic very hands-on manager who makes sure everything is running smoothing. 3) Rosie at the spa is incredible and gave me one of the best massages in years. 4) Sergio, another manager, is wonderful. We loved all the bartenders who worked hard to bring us drinks at the pool and even far down the beach sometimes. There are so many other nice people that we cannot mention everyone. Thank you all though for making our vacation special! Feedback for the resort: Although you always have fresh fish, we really miss having more fresh shrimp and lobster. Last year it was available at every meal and at lunch, this year we only found it occasionally, at dinner but maybe this had something to do with the season. Thank you everyone! Look forward to seeing you again very soon. Jennifer & Richard :)
---
An absolutely delightful 7 days that seem to get better each day. Sebastia and Eddy were the perfect welcome committee, and set the tone for heaven. This is the perfect resort for a quiet romantic vacation with incredible service, good food, amazing accommodations, and just time to chill out and reconnect with yourself and that special someone in your life. It may seem a bit pricey, but I promise it is money well spent
soupdzur - Moriches, New York
---
My fiancé and I are on the way home now and I couldn't wait to let people know the great experience we had. Le Sivory is a nice, adult only, stylish and quiet Boutique hotel. They made booking very easy and accommodating. We had the ocean front room with private pool, which was amazing . All ocean front rooms were great location if you don't want pool. Even tho it is all inclusive, it has a great boutique feel. They make you feel special. Thank you all, guys. Sebastian for being so welcoming since the emails exchange. Eddy, Hector, Olivia, Yinessa, Yubelkis, Deiby, Ismael, Espencer, Jimmy, Santo, Manuel, Juan Felipe(we couldn't say goodbye), Carlo, Wanda, Wilfry- sorry if I missed someone - and also thanks to chef Rafael Sánchez who I had the pleasure of briefly meeting this morning. You guys rock.
---
My husband and I stayed a week at Le Silvory and wish that we could have stayed longer. Our room was a beach front junior with a plunge pool (room 15) and we could not have been in a better location. The ocean view from the patio and the room was incredible and we literally only had to walk 15 feet to be on the beach. The pool was only about 50 feet from our door. Due to the small size of the grounds, you are close to everything. The staff were always smiling when they greeted you and the supervisor was always around to make sure everything went smoothly. We never had to ask for a refill on drinks as the staff are attentive but not intrusive. The food at the restaurants and buffet was varied and fresh. We enjoyed breakfast and lunch each day just steps from the beach with awesome views. The room was large and the double shower was great! If you are looking for a quiet,romantic, and utterly relaxing vacation with picture perfect views, you should book here! I would love to return!
dkwilliamson - Henderson, North Carolina
---
This was our 3rd visit to Dominican Republic and we did not want to stay in a hotel with 200 plus rooms and found Portblue Le Sivory Boutique Hotel by chance on line and we are so pleased we did as it offered us everything we could have wished for. It is one of the most relaxing holidays we have ever experienced, the staff all give outstanding service nothing was to much trouble, our suite was beautiful and kept immaculate by our maid thank you for the towel art and flowers everyday, thanks to our 2 special barmen Santos and Manuel who kept us refreshed when ever needed, we so enjoyed our chats with them, loved all the dining option never got bored with the food as the choices were so varied. As this hotel has only been under new management since December we saw day by day the changes they are making and we feel sure that it will stay top of it`s class for a long while to come. Thank You All and we look forward to returning when we need to escape from our cold and wet British Winter.
chrisK34 - Penygroes, United Kingdom
---