Please select your dates to see prices:
---
Sivory Punta Cana in Punta Cana, Dominican Republic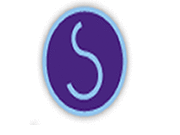 This boutique destination on the Dominican Republic's gold coast offers all the amenities of a big resort, but on an intimate scale. Sivoy Punta Cana's secluded beach location gives guests a retreat from reality, but it is nevertheless worldly: the staff serves you champagne upon arrival by helicopter (if you choose), and the wine cellar stocks 200+ vintages. Birds, crabs, turtles and flsh thrive here.
Start your day in the Aquarea complex with a multi-station spa circuit that leads you through the Jacuzzi, steam room, ice fountain, sauna, and bucket and cascade showers. Head down to the beach for your windsurfing lesson, followed by a grilled ahi tuna sandwich from the Blu Bar, served as you lounge in a stone chaise immersed in the warm infinity pool. Stroll on the beach at sunset and return to your room through the meditation gardens. End the day at the Gourmond Restaurant, where you can dine on caviar and vintage Champagne at a table for two in the sand.
Location of Sivory Punta Cana
Sivory Punta Cana
Uvero Alto Road, Playa Sivory
Punta Cana, Dominican Republic
Nearest Airport: PUJ
Amenities for Sivory Punta Cana
25 Suites
Adults Only
Private Beach
Infinity Pool
Pool Wait Service
Cigar Lounge
Wine Cellar
Afternoon Tea
Tennis
Kayaking
Snorkeling
Deep Sea Fishing
Sailing
Windsurfing
Catamaran Excursions
Wedding Coordinator
Reviews for Sivory Punta Cana
---
I travelled to Le Sivory with friends at the beginning of April for one week. The hotel was everything we hoped for and more. There is such a serene atmosphere. The rooms were spacious and modern with comfy beds, huge showers and jacuzzi tubs, the beach is wide and most times there are only a few other people on it. We had the same 4 sunbeds all week long, without having to get up at 6 am to "reserve them" . The food was fabulous, buffets were plentiful and fresh. The Chef, Rafa Sanchez has earned a Michelin star and it is well deserved. He was constantly checking the buffet, talking to the guests, and creating wonderful menus in the Gastro Atelier restaurant, which is one of two a la carte restaurants. But what makes Le Sivory extraordinary is the staff. From being warmly greeted by Laori and Eddy at reception to the wonderful bartenders Santo and Santana (mi amor) and of course all of the servers, Emilio, Wanda, Juan, Orchidea. Their supervisor, Juan Felipe made sure that all was running smoothly and that we were content. A special thank you to Lonnie who made us laugh all week long! And to Sebastia, who was efficient and went above and beyond to help. All of the staff make you feel welcome and special. I would not hesitate to return to this wonderful island paradise.
lucia262018 - Brossard, Canada
---
We just returned yesterday (4/15/18) from our visit to the Portblue Le Sivory Punta Cana for our anniversary. They had a sweet banner and goodies for us when we arrived - that was so appreciated and kind! I'm not sure where to start because there are so many positive points to make about our trip. First, we heard DR is beautiful, and it was absolutely gorgeous! Le Sivory offers a beautiful atmosphere to compliment the already amazing landscape. Le Sivory is small, only 55 rooms I think. The bungalows are small and discreet - no eyesores or tall buildings. We had a junior deluxe room. My husband and I don't like to spend time in our room (we are very much outdoor people), so this room was perfect. Very spacious, impeccably clean, and modern. We loved the porch with loungers - even though we didn't have a direct ocean view, we could see and hear the ocean. Perfecto! The hotel does offer larger rooms, but we prefer smaller. Second, the staff. We cannot say enough wonderful things about the staff at Le Sivory! From the moment we walked in, to the moment we left we always received kindness and help from the staff. Manuel and Santos are excellent bartenders. Eddy was a very funny and helpful "jack of all trades." Juan, Emelio, Wanda, Jubekis, Lonnie, Jaun Philipe (supervisor), Sebatia, Hairo, and many more that made our stay comfortable and fun. There were so many more - also the house maids were very sweet. They even came by each evening offering chocolates and a review of what is offered the next day. We didn't take advantage of the yoga or other activities, but if we were there longer we would have - we were only there for 3 days. Seriously, though, the staff were so wonderful, they made our trip extremely memorable. They're also really funny which we loved! =) It is also worth mentioning that they are tight on security. It is the farthest resort on the stretch, which we actually appreciated. Some reviews say it is too far, but that didn't bother us at all because it was insignificantly farther, not a reason not to stay there. There are security guards on both ends of the beach and at night. We felt very safe and it was just as easy to get to as other resorts. The food was great - no complaints here. I have food allergies and always had good options. There are two restaurants, a buffet, and a beach buffet. Wine was excellent - we loved the Tempernillo especially, and the Chardonnay they served was delicious. Drinks were on par - we loved trying different drinks on the menu. I'd also like to mention that I only saw 1 bug. I was worried before the trip from the previous reviews, but there was zero issue. We didn't once need the bug spray! Other things to note - as mentioned is previous reviews this is a quiet resort. We LOVED it. We have never done an all-inclusive because we don't like crowds, banging music, night clubs or commercialized hotels. We are people that rent cars and book AirBNB's in foreign countries. Since our getaway was short and in between a stressful move for us, we decided now was a time to try an all-inclusive. We actually RELAXED! We lounged on the beach beds, didn't have to fight for pool chairs, or wait in lines for food. It was such a personal and enjoyable experience that we know we will return. We are actually already planning our visit to Menorca, Spain where Le Sivory's sister hotel is located (La Quinta Menorca Hotel). That is how we truly rate a hotel - would we return. We are already planning our visit back to Le Sivory, and our trip to Menorca! Thank you, Le Sivory for a memorable and relaxing vacation! You made it extra special!
sbondurant380 - Charlotte, North Carolina
---
My wife and I just experienced our fist vacation in the Caribbean last week . The bar has been set very high. The Resort is magnificent. The staff absolutely wonderful. A special hola to Lonnie who kept us laughing all week, Santo the best bartender, Emilio, Juan-Philipe, Wanda,Eddie, Lauori and Orchedea who all made our trip over and above our expectations. The food was out of this world thanks to chef Rafa.
---
We travelled to Le Sivory in mid-March and were so incredibly impressed by this resort. It was so peaceful and relaxing, we felt more like being at a spa than a resort. It was very tranquil. No loud music, no loud guests, no hustle and bustle from staff trying to get you out of your lounge chair. It's a small resort but big on luxury. We loved that no matter what time of day, you could find space around the pool. You could find anywhere to sit, whether in sun or shade on the beach, too. The chairs/lounges/beds were all cushioned and comfortable. The umbrellas were easily manoeuvred to provide shade or sun when you wanted.The staff here are superb; the friendliest group of employees I've ever encountered at any resort. They were always smiling and greeting you. This definitely added to the atmosphere of the resort. The rooms are large and well appointed, clean, and comfortable. I'm very particular about the bed and pillows and found no issue with either at Le Sivory. We didn't venture into the a la carte restaurants as we were quite pleased with the meals at the buffet. We were there to relax and not be on any schedule so preferred to just saunter into the buffet whenever we were ready to eat. The drinks prepared by the bar staff were fantastic. It was nice to be at a resort where they took the time and effort to make drinks properly. The security was extremely tight at this resort as workers are not allowed to enter a room without a guard present. You also see security walking the premises night and day. We will definitely be back. Congratulations to the management and staff as your hard work and efforts since the renovations have been a great success.
rlovesmk - Ottawa, Canada
---
We just got back from Le Sivory on Monday and have to say it was everything in the pictures , I enjoyed every minute of our stay ......We had the plunge pool with the ocean front view and it was amazing to hear and see the waves only 50 feet away from our room ....The food was plentiful and always amazing and the service is outstanding , Fave servers were Santos and Louie and just loved our sweet housemaid Eufima , she is so sweet and brought us fresh flowers every day and even for me to use for a little memorial I wanted to do in the sea ........I didn't find any problems with the bugs till the very last morning but that was because we were up so early for our departure .......A very small resort with very high standards , perfect for people want a nice quiet vacation ! ......Hoping to return again some day soon !
---