Please select your dates to see prices:
---
Curtain Bluff in Saint Mary, Antigua and Barbuda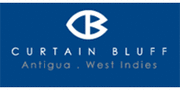 For more than 45 years, Curtain Bluff has welcomed guests with warm, congenial hospitality. This casual yet refined 15-acre retreat is poised on the southern tip of Antigua, on a peninsula surrounded by a natural reef. Exuding the essence of the Caribbean, each gracious bedroom and suite is adorned with sea grass, exotic wood furnishings, cool tile floors and private balconies with magnificent views. The all-inclusive plan presents gourmet cuisine, no further than the main dining room, whose spectacular wine list complements French continental and Caribbean flavors.
Tranquil gardens provide the backdrop for two beaches, one for riding the waves and the other for leisurely water sports. On-site you can also play a game of tennis, join fellow guests for croquet or find inner bliss with a yoga session. With its tropical forests, mangrove wetlands, natural coral reefs and exotic wildlife, Antigua is a playground for adventure lovers. It is also a favorite with culture vultures, who spend time exploring its dockyards, stone windmills and sugar plantations.
Location of Curtain Bluff
Curtain Bluff
P.O. Box 288 Old Road
Saint Mary, Antigua and Barbuda
Nearest Airport: ANU
Amenities for Curtain Bluff
General Information
72 Guest Rooms
Ecologically Sustainable Practices
Dining
Restaurant
Wine Cellar
Afternoon Tea
On-Site Amenities
Beauty Salon
Spa on Property
Media Room
Gift Shop
Fitness Center
Live Entertainment
High-Speed Internet Access
Outdoor Pool
Tennis Courts
Gardens
Putting Green
In-Room Amenities
Air Conditioning
Ceiling Fans
Direct Dial Telephones
In-Room Safes
Marble Bathrooms
Activities
Cooking Classes
Croquet
Fishing
Sailing
Tennis
Water Skiing
Wine Tasting
Scuba Diving
Snorkeling
Yoga
Squash
Family
Children's Programs
Reviews for Curtain Bluff
---
I have had the pleasure of staying at Curtain Bluff on two occasions via a president leadership trip through work , #reflexis, this place out ranks other resorts in staff service by a mile! We love the rooms,beach, service, food it is all amazing!!!! Can't wait for my return trip back.
---
We stayed in a suite on the bluff. It was very nice, clean and large but with a tough walk up the hill. The staff are exceptional and clearly most have been there for many years. During our visits the guests were mainly elderly and many were obviously regulars as they were greeted by long lost friends. My only complaint. Enjoying an early morning tea and biscuit, we were given a kettle. The tea and biscuits lasted two days but were not replaced. When i asked for more i was told that it was not their policy to replace them. It seems that you can drink free champagne until it flows from every orifice, but cant have a biscuit!
Don S - Manchester, United Kingdom
---
If a 4.5 rating were possible then that is what I would give Curtain Bluff. This is such a unique property and it was a very good experience. The drop in rating is from the food which is not quite up to the standards of an excellent rating and the lack of air conditioning throughout our suite. We were in a cliff suite and found the room to be very comfortable and pretty. The recent renovation was very well done. We did not know that the living area was not air conditioned so it was a bit uncomfortable for our children who were sleeping in that room. We have stayed at many high end properties on various islands and have never run into partial air. Onto the positives - the resort is very comfortable and is full of things to do for those who don't like sitting on the beach all day long. There is a nice semi private beach to walk and the beach was very clean and quiet. Our 11 year old enjoyed the kids camp and our older child enjoyed the other activities on property including bocce, shuffleboard, tennis and basketball. The two best attributes of the resort were the staff and the location. The staff was extremely friendly, accommodating, and quick. Island time did not exist in the service staff like other resorts. The location is spectacular! Where else can you have a surf on one side of the property and a quiet beach on the other? We spent a lot of time on our deck so we could watch the yachts and listen to the surf pounding on the rocks? Beautiful! One last note for those considering the resort. This resort has one of the highest return rates of any hotels and those that have been coming for years dress up for dinner. The dress code is on their website but I would say that our children felt under dressed for dinner and tired of getting dressed to go to dinner. As more Americans arrived, the dinner dress did relax some, but teens need nicer clothes than what they may be used to wearing. Lastly the resort has nightly music entertainment that was awesome and on the last Friday night we were there it was quite a party! I'm sure we will be a return visitor at some point as the positives far outweighed the few negatives.
Nosnowinfeb - Pittsford, New York
---
our third time to CB and it keeps getting better. Can't imagine a better location with surf rolling in on the east beach while we enjoy breakfast on our patio then enjoy the calm serene cove on the west till the sunsets with full service under our beach umbrella. Great dining with ample variety for every meal. excellent service from a very friendly staff that are always attentive.
---
My husband and I enjoyed our2nd stay in a spacious"Bluff Room." Each night we sent to sleep hearing the surf just outside our terrace. On the other side of the bluff is another beach which is wonderful for swimming...warm calm waters lapping on to smooth sand. The vegetation is lush with orchids growing out of the trunks of palm trees. The food is very good and the service is the best. The people who work there are friendly and always looking to help you . We left for home feeling totally pampered and well cared for by the staff and nature.. My favorite part of our vacation was the live band and group of singers who sang on the beach on Valentine's Day. They were terrific and everyone was up and dancing. Highly recommend.
Susan K - Huntington, New York
---