---
Beaches Turks & Caicos Resort Villages & Spa in Turks and Caicos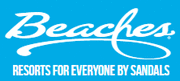 Bea
ches Turks and Caicos prides itself on first-class experience. While offering a water park, fine dining, and pristine beach, the family adventures never run dry. Water Park With Surf Simulator, Dive Program, Family Oriented
Location of Beaches Turks & Caicos Resort Villages & Spa
Beaches Turks & Caicos Resort Villages & Spa
Lower Bight Rd, The Bight Settlement
TKCA 1ZZ
Turks and Caicos
Nearest Airport: PLS
Amenities for Beaches Turks & Caicos Resort Villages & Spa
Interests
All Inclusive
Beach
Family
Holiday
Honeymoons & Romance
Reviews for Beaches Turks & Caicos Resort Villages & Spa
---
Overall this is an amazing resort and having a week of quality all-inclusive food, drinks, and activities was a great experience. Room 4 Stars: Caribbean Double Deluxe was nicer than expected considering many reviews complained about the rooms in the Caribbean being dingy. The room was clean and plenty big enough for 4 people. Restaurants 4 Stars: The food at the resort exceeded my expectations. Our favorite restaurants for dinner were Sky, Barefoot by the Sea, and Schooner's. Each of these restaurants had great seafood appetizers like chowder, coconut shrimp, crab cakes, and even conch fritters (they are small so we ordered multiple per person once we realized how good they are). Main course options generally included a fish (usually a little dry), steak (excellent), or chicken. For lunch we grabbed a quick bite at the Jerk Shack for jerk chicken or Arizona's for the lunch buffet which included a sliced to order gyro and taco station. Breakfast at Schooner's was always a great choice. Overall the service was very good other than our last night when we dined at Schooner's we had trouble getting drinks refilled because they were understaffed. Unless you love buffets I would avoid them (Reflections and Bayside) because you can order as much as you want at the regular restaurants and it will be freshly prepared. Bars 5 Stars: There are open bars everywhere during the day with lots of name brand liquor selections (Jack, Jim, Crown, Don Julio) and they will make any drink you want. I enjoyed many mojitos Beer selections were slim but I enjoyed drinking Red Stripe on the beach. Beer options were normally Bud, Miller Lite, Red Stripe, and Turks Head Light. Activities: 5 Stars Beach: Our first two days there was hardly any beach and we were not really allowed on the beach because the tides were high due to a storm. Once tides went back to normal the beach and the water were amazing. We traveled to go to the beach and spent our days at the beach vs. the pool. Snorkeling: No snorkeling first 4 days of trip due to rough currents and low visibility. Once the red flags went down on our 5th day we rented snorkeling gear and walked left down the beach (5-10 minutes) to the Coral Gardens reef where you will find the reef roped off by buoys. Start on the left side of the reef and swim toward the back and you will see turtles and very large barracuda as well as many of the normal reef fish. Do not go inside the rope/buoys and be careful on the current on rougher days. We also went out on the included snorkeling boat which took us to a reef about 2 minutes out. The water was very clear, but the current was strong and it was not a substantial reef. The Coral Gardens reef off the beach was better and you will see more, but the snorkeling boat is worth a try if the current is calm and they go to a better reef. Service 5 Stars: All of the Beaches employees were always friendly and did everything they could to make your trip enjoyable.
---
Arrived March 11-17, March Break week for Canada. Resort: sold out!! IMMIGRATION: After an at least 2 hour immigration wait at the airport, we were picked up by private car and were driven to the Beaches resort. I have to say the immigration experience was rather bizarre and unfortunate way to arrive, as it's known when flights arrive (all about 1 pm) and to have only 5 immigration officers seems rather like poor planning. Tip: Try not to book at flight arriving at 1 pm on a known busy week! Our friends arrived at noon- no issues :) ACCOMODATION: Villa, Key West, room 6607. Butler service- After surviving immigration we proceeded directly to Key West Village and our butler Aneisha met us, and escorted us to our villa. We were 2 families travelling together and opted to share a 4 bedroom villa. This was cheaper than us each booking separate suites, and we had the luxury and bonus of butler service which we would not have had otherwise by booking separately. There are lots of reviews re: butler service. Do you need it? Do you not? But honesty, in a sold out week, all we had to do was enjoy. Everything just happened seamlessly to the point that I'm not sure we necessarily appreciated it up front. It is hard if you're in a larger group to find pool seating together. Or even by the beach. Or seating for dinner etc. But with a butler these spaces were reserved for us and this was so great. We saw families leave restaurants in search of alternatives as the wait was too long for seating. Butler tables are set by the butlers, and so that was never an issue. This was a luxury we didn't expect but with the sold out capacity, very much appreciated in the end. Also, a number of non-butler guests complain about not being able to get pool chairs as the butlers reserve this seating at the crack of dawn. Thus, I do understand complaints that I read in other reviews where butler reserved pool or beach seating went unclaimed. I honestly did not see that very much. But I have to say I was glad I didn't have to get up at the crack of dawn to try and find 9 chairs! Butler service was worth it just for this - thanks guys!!! Accommodations: For those wondering about the hurricane: we saw little evidence of residual problems. To me, the Caribbean village looked tired though and I'm uncertain as to whether this has anything to do with last year's hurricane. I was not keen on that village. I am told it is done over but I didn't care for that pool All other villages: gorgeous pool spaces. We thought Key West was the most special and this is where our 4 bedroom Villa was. Italian pool nice but insanely busy and noisy, and the French pool is also really nice. Key west pool is an infinity style and is truly oceanfront. By the end of the week we decided we preferred it here. Key west village is new and it shows. I have no complaints except only one of the 2 ceiling fans worked in our master bedroom. Pretty minor. Room itself: gorgeous. Nice view of ocean from upper floors, very quiet ( most of the time). It was very very close to the beach room 6607. Villa has its own washer and dryer. We brought Tide Pods with us :). There is some detergent All brand. Re: our villa location: I will say that every morning though,since we were very close to Bayside restaurant, we were woken by workers wheeling restaurant supplies on the cobblestone at 5:30 AM. This was honestly loud and didn't bother me too much, but did bother my friend who we shared the villa with. RESTAURANTS: Bombay is not like other Sandals resorts. Its Bombay food, a more limited menu than Sandals, and you eat outside ( no restaurant has been built). This was a bit disappointing as we loved Bombay restaurant at Sandals. Food was good. Sky restaurant: adult only, Key West village had really great seafood and gorgeous ocean views. Neptune's for breakfast: try the avacado toast- delicious!! We did not plan at first to go to Le Petit Chateau. The last time we were here, we were not as impressed. However it is a bit dressier and our girls wanted to have a celebratory sweet 16 dinner. So we arrived and our butler Desron really had the table set beautifully including balloons. Thank you Desron for your efforts! He handed the reigns over to our server Aley- Aley, Aley, Aley- need I say more? So lovely to the kids, one of the best servers, if not the best, that we had. I can't say enough. The sweet 16 cAke was lovely too !! And the beef at this restaurant I'm shocked to say was outstanding. Soy was also awesome, fresh sushi- delicious. You can also get a more limited selection of fresh sushi daily at Bayside for lunch. Kimonos is always lots of fun, great food, and lots of singing! The food was universally really good at Beaches. Again I read reviews saying otherwise, but this was not our experience. Maybe we chose well. My husband also really loved the Jerk Shack, in particular the fish. My least favourite restaurant was Barefoot on the Beach. We had lunch there. It was ok. But their coconut shrimp (served at dinner) are amazing!! OTHER special things: Aneisha our butler did lovely things- she even helped plan a sweet 16 celebration for our girls during the day!! Thank You again Aneisha :) Collectively, the kids decided they wanted you to stay with them forever as you felt like part of the family by the end. Aneisha: you're a rare gem and your wonderful gentle manner shines through. Thanks again :) And Desron, thank you too for the little extras especially those coconut shrimps!! Yum! SNORKELING: we did not do any excursions except our own. If you face the ocean with resort behind you, and walk down the beach to the left about 500 m or so, there is a reef sanctuary which is free. We did not know about this the last time we were here. It is all roped off so if one swims out to the rope and snorkels around it you can see tons of tropical fish and sea turtles!!! We just signed out the snorkeling equipment from Beaches and took a walk. It was great and highly recommend! Re: Loyalty Desk: Kennetta was simply outstanding. She's efficient, smart, and even corrected some errors in our bill that she noticed (discounts for Sandals Select not applied, Spa credit not given) etc. This is clearly not her job and she could have taken our bookings and called it a day. But she went beyond, even calling the stores where we shopped and asked for discounts to be credited, and then calling our room later to confirm she was successful. Who does this? She had no manager at the moment for me to give a shout out to, and I tried to reach the Beaches GM but could not. Best I could do is make this review long and mention her here. Thank you again Kennata and I recommend you see her for re-bookings !! Spa: raindrop dreams at the Key West - Andrea (who looked after my friend) and Elizabeth were both amazing!! And Lucky did an awesome pedicure and was meticulous - thank you so much!! Photos: we did buy a set from the complimentary photo shoot. Alex was wonderful for photography- excellent quality photographs - thank you. One negative: The pricing here has become outrageous. We looked at rebooking at Beaches but rates were up more than 50% compared to what we paid for this week when we booked it 2 years ago. So, we did rebook on property for a future Sandals stay for the adults. Another Beaches stay may not be realistic for our families which is really unfortunate. Overall: Thanks Beaches for a great week and Thanks to our butlers as you went above and beyond for us! We will miss you !!
KingstonMom_11 - Kingston, Canada
---
Recently spent 6 days at Beaches Turks & Caicos in their French Village. We've been to quite a few Caribbean Islands but in my opinion Turks & Caicos/Beaches Resort is by far one of the most beautiful and accommodating. Recent hurricane damage repaired and it looked like a fresh coat of paint everywhere. - IMPORTANT: We arrived on a Sunday into Providenciales airport with 4-5 other plane loads of people. The line to get through immigration was hundreds of people long. It took us between 2.5 and 3 hours to get to the immigration booth and based on conversations with locals its like that all of the time so be ready. - Beaches all inclusive is 5 star resort. Many restaurants from quick serve to formal sit down, ALL excellent! We were in the French Village and loved the Café de Paris for early morning coffee and late night pastry. Petite Chateau is a do not miss. - Beaches Pools - every village had beautiful pools. Note that the French Village is the only location that does not have beach access but they do have the only heated pool in the resort. - Family Resort, Sesame Street character's, nightly stage shows, water park. The list goes on, many families there when we were there. We're taking our grandson back next year! - Turks Beach, if I could give them more than 5 stars I would. Bluest water in the Caribbean and reasonably shallow water hundreds of feet out! - If I had one complaint it would be the room we were in, very minor complaint. VERY clean but a little tired.
markpr0 - Brookfield, Connecticut
---
I recently stayed for 5 full days with my family-myself, my wife and 2 children ages 7 and 11. The room we stayed in was in the Italian village- "Italian Poolside Walkout Concierge Family Suite with Kids Room." The room we initially booked was in the Caribbean Village and it was deluxe double bed. We were randomly upgraded upon arrival and it worked out great. I couldn't imagine staying anywhere else on the property. The location was perfect. Our room was steps away from the Italian village pool(the pool gets crowded and activities during the day-could be loud) and hot tub where our kids spent most of their time and in turn, we wound up hanging out at the hot tub at night with other families until late. The room featured 1 bathroom, a big queen bed with a pullout couch, another room in the back separated by a sliding door which had a set of bunk beds. The beach was a couple minutes walk away and was beautiful. We used the camp and nanny service for both of our children. I put my daughter age 7 in camp and she loved it. I used a nanny for my son age 11-Non verbal/Autistic and He, as well as Us, had a wonderful experience. The food was decent and plenty. The service was excellent by most of the staff. The rooms were a bit dated but they were immaculate. The faucet in our room leaked and the toilet got clogged which were minor inconveniences. The resort is really safe-we basically entered and exited through our patio doors every day and left it unlocked and had no problems. As far as navigating the resort-everything is within a couple minute walk from where you are. The resort is definitely expensive to book but it was an excellent place for my family. I highly recommend this resort. If anyone has any questions feel free to message me. **Bring cash-no ATM on property and you would have to take a $20 cab ride to an ATM.
NYCHRIS - new york, new york
---
The staff at Beaches is awesome! Unfortunately, the Caribbean Village is the oldest part and is in need of some TLC. The rooms were nothing special. There was jack hammering until 10:30 at night and only stopped when I called reception. I realize that they are trying to revamp it, but come on. It was also generally very noisy. I could hear everything from the hallway and the doors really slam when closing. Do not believe the reviews about chair reservations. Although Beaches has a policy of no chair reservations, everyone does it and the policy is not enforced.
---