Please select your dates to see prices:
---
The Fitzwilliam Hotel Belfast in Belfast, Northern Ireland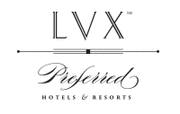 With a locale as Irish as its name, The Fitzwilliam Hotel Belfast boasts a chic, modern exterior, five-star facilities, and a warm, inviting atmosphere in the charming northern coast of Ireland. Situated near the Grand Opera House along renowned Great Victoria Street in an urban metropolis, this brilliantly designed hotel provides a contemporary feel in a classic setting. 130 elegantly designed guestrooms include a space for every type of travel, from Executive Rooms for travelers on the go to ultra-luxurious Penthouse Suite, outfitted with a private butler, computer controlled lighting, and sumptuous Italian furnishings. A part of the LVX collection of Preferred Hotels & Resorts, even the smallest details at The Fitzwilliam are handled with precise care. An attentive, but unobtrusive staff ensures all your vacation needs are met, while each room is supplied with all the comforts of your dream home.
As home to the area's most celebrated eatery, Fitzwilliam Hotel's restaurant provides a delightfully refreshing spin on communal dining. The Restaurant's labyrinths of tables are flanked by deep rose chairs and elegant crystal, while the inspired menu is sure to please. It's location in the heart of the city means The Fitzwilliam Hotel is ideally situated for a romantic stroll through Belfast's cultural exhibits, restaurants, shops, and pubs. If you would rather stay closer to "home" enjoy the local color in the city's most exciting, lively, and entertaining spot: the bar. Known as a local "watering hole," guests and natives alike gather there to cheer on the home teams. Just relax and take it all in, everything you need is available with a hint of extravagance at The Fitzwilliam Hotel Belfast.
Location of The Fitzwilliam Hotel Belfast
The Fitzwilliam Hotel Belfast
Great Victoria Street
Belfast, Northern Ireland
Nearest Airport: BFS
Amenities for The Fitzwilliam Hotel Belfast
General Information
Ecologically Sustainable Practices
Dining
Private Dining
Restaurant
Bar
On-Site Amenities
Concierge
Fitness Center
In-Room Amenities
In-Room Safes
Complimentary WiFi
Activities
Sightseeing
City Tours
Business
Meeting Rooms
Business Center
Nearby
Shopping
Zoo
Museums
Restaurants
Nightlife
Reviews for The Fitzwilliam Hotel Belfast
---
With the awful weather on the weekend of the 3rd of March my plans for a mother daughter weekend was changed... I rang and booked 2 rooms for that Saturday night and explained to Victoria that it was to celebrate to birthdays... and she couldn't do enough for us! The staff in the hotel where amazing from start to finish!! The rooms the service and the food was Fantastic!! Can't wait to return!!
---
Welcome and check in is five star quality. The rooms ,while not large are tastefully furnished with lots of quirky extras , umbrella , choice of teas and as someone previously mentioned ,turned down bed sheets and chocolates on the pillow. The bathroom with choice of bath and shower is finished to the highest standard. As someone also mentioned , the foyer has lovely seated area and a glowing gas fire , but the automatic doors allow a continuous draft. We had decided to eat something in the bar but with a big rugby match on, no tables were available . The breakfast has all the right ingredients but falls short on delivery. Simple things like no tea spoon , or toast is a lack of staff training. The full breakfast consists of two rasher , one sausage ,one each black and white pudding , all cooked to order. Overall a nice experience , but room to improve
---
Room lovely and comfortable, didn't find staff approachable, dining room experience....average, slow service, had to keep reminding waiting staff who appeared to forget orders or brought wrong order. Front reception area freezing cold.....but the ornamental flames looked appealing. Wouldn't be enticed back in a hurry.
H1177TRmarye - Hertfordshire, United Kingdom
---
We spent last night at the hotel and I have to say it started off superbly. Our checkin experience was definitely 5 star, Jessica was fantastic. The room was beautiful and very much to our satisfaction. We decided to stay and eat in the hotel, seemed pointless to go elsewhere when everything was pleasing us so much. We ate in the bar. The service was exceptional and the food delicious. Could not have been happier. Easily a 5 star review up to this stage. Sadly it all went wrong this morning. The breakfast experience was far from 5 star. Breakfast manager was off hand and unfriendly. Plenty of staff but simply ordering our breakfast took far too long. Part of our breakfast had to be asked for twice again, ordered 3 times, and we're still waiting for it!! No excuse for that. Jason then checked us out at reception. He was too busy telling me how impressed he was at making it into work after the weekend celebrations to be bothered asking if our stay had been satisfactory. He made a bad situation worse. It's a shame when there was so much about the Fitzwilliam we truly enjoyed.
---
Great weekend in a fantastic location, right in the heart of Belfast. Friendly staff, great food - would definitely come back for another visit. Belfast is a great city - lots to see and do, we will have to revisit to see more!
janeb2013 - Oxford, United Kingdom
---