Please select your dates to see prices:
---
Castello di Vicarello in Cinigiano, Italy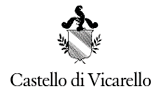 The stone fa çade of Castello di Vicarello, a 12th-century castle, is by all accounts authentic and Old World. However, the interiors of this historic Tuscan resort have been updated and are more modern than you might expect. There are just five spacious and sublime suites, including a pair of freestanding rooms, creatively decorated in contemporary furnishings and colors. Unexpected finds include Indonesian antiques and Balinese influences. Each spacious capsule features a large bathroom and stunning views. Surrounded by fertile olive trees, rolling hills and a tangle of grapevines, the setting truly epitomizes a genteel lifestyle.
Taking full advantage of its hilltop location, Castello di Vicarello cocoons guests in privacy. There is a pair of outdoor pools where guests can lounge, swim and sip fine wine. An intimate retreat such as this is big on service and convenience. The hotel houses its own spa, offers room service and grows its own grapes to crush into wine. The restaurant features a menu of Tuscan specialties, which are then brought to tables in the bougainvillea-draped courtyard or by the warmth of the indoor fireplace. Castello di Vicarello is sure to impress gourmands. Cook alongside the chef and owner learning age-old techniques and swapping recipes. A fall visit will have you participating in the wine harvest or assisting with the pressing of olives into oil. As for winter, join the owners for hunting season on the nearby reserve. Motor along Tuscany's back roads, which quickly deliver you to the charming town of Sienna or at the edge of the Italian coastline.
Location of Castello di Vicarello
Castello di Vicarello
Poggi del Sasso
58044
Cinigiano, Italy
Nearest Airport: FCO
Amenities for Castello di Vicarello
General Information
7 Guest Rooms
Dining
Private Dining
Room Service
Organic Cuisine
Dining Room
On-Site Amenities
Spa on Property
Gardens
2 Outdoor Pools
Winery
In-Room Amenities
En-Suite Bathrooms
Activities
Cooking Classes
Cooking Demonstrations
Yoga
Hunting
Reviews for Castello di Vicarello
---
This is a property in Tuscany that is the identifiable difference maker--a family labor of love that takes pride in being able to deliver five-star service from breathtaking villas to dining options that are true culinary treats in a destination known for great dining and wine-this property cannot be missed if you are in Tuscany! One of the best in Tuscany that as a true hidden gem you will always be thrilled and delighted.
Thomas H - New York City, New York
---
My fiancée and I stayed here for 2 nights and just had a magical stay. The family who own the property also run the show. They are welcoming, friendly and do anything to make your stay even more magical. The staff are just wonderful and really go above and beyond. The setting... well not many words can describe it. The picture really do not do it justice. There are only 7 rooms, however 2 pools so you almost feel like you have a private full size, breathtaking view pool all to yourself. The food was quite simply delicious. The setting for dinner on the roof was one of the most stunning views / dinners I have ever had. They also make their own delicious wine which I highly recommend tasting. We wished we could bring back a bottle but we only had hand luggage. It really is such a special place and I already can't wait to go back! I couldn't recommend the hotel more. Silent, secluded bliss run by a lovely friendly family.
chloere90 - London, United Kingdom
---
My wife and I were visiting Tuscany as part of our honeymoon so I was looking for somewhere special. And we were not disappointed. It is hands down one of the most special places I have ever been to. I have travelled quite extensively and have tried the standard 5 class brand hotel and a host of other 'boutique' places to stay and this it top of the pile. Firstly - many of the negative reviews of this place are quite old and are things that CdiV has looked into so please disregard many of those. Ok - It is expensive. Very. But the price you are paying is partly coming from the unique experience you are getting. The service is incredibly personal, tailored and wholly family like. You just can't really get that in a hotel with 300 rooms, you simply can't. Price wise it is probably comparable to Four Seasons but you would never get that level of service and intimacy there. For instance - Simoh, the head waiter (there's only two!) remembered that my wife wasn't a fan of anchovies and so let the kitchen know for a future meal to keep them out of her dish. The building is stunning - the rooms full of character and charm. There is no air conditioning which I am torn over - on the one had fans are more than adequate however we did feel quite hot in our little room. We did cooking lessons, went on biking trips and did wine tasting with Carlo - one of the owners. We met Nerri, the son who is looking to help build the business, we met Aurora the mother who helps design the menu, we met Damit - the Sri Lankan chef who has been there for 14 years...you can't help but fall in love with the charm and joy of the place and you get to know the people working there. We love the place - it is luxurious, cosy and absolutely charming.
honan80 - London, United Kingdom
---
I don't even know what to write. It was a year ago that we stayed at Castello di Vicarello. We drove there from Florence and I can't say that I would recommend the driving part to tourists because the drive is BRUTAL. To get to the castle, it's literally a goat trail LOL. We ended up lost and didn't get to the castle until like, 10:00 p.m., which was about 4 hours later than we had expected. That being said, the staff at the castle were AMAZING. We were met by tuxedoed men at the gate who were so lovely and welcoming and they even had dinner for us ready in the private dining room and we know they were already supposed to be home by then. We also ended up getting upgraded to a beautiful room and we were blown away! And WE were the ones who were late arriving. Everyone else went out of their way to make us comfortable. The grounds were stunning, the view was breathtaking, the food was incredible, but the Service! THE SERVICE WAS OFF THE HOOK. We basically had a private butler. One day we went for dinner and it was raining. As soon as the first drop of rain fell, there was an umbrella was outside of our door. Like, really? Our breakfast location was chosen by the butler and every day was splendid. He was wonderful, friendly, smiling, ever so kind and genuinely loved his job!!!!!!! All in all, the experience was nothing like we have never experienced. The serenity was surreal. The view was incredible. UNDER THE TUSCAN SUN. Yes.
Tammy M - Burlington, Canada
---
I have to admit I'm a bit confused by some of the negative reviews here, although from what I have subsequently been told, it may well be a case where the owners can be rather off-putting but the staff themselves were fantastic. It's a beautiful place, with charm and enough corners for you to get lost in whether you prefer a pool, to sit the in library or curl up in a bench outside. The food at dinner was fantastic, as were the cocktails available by the pool. My only real quibble is the bill. When I went to check out there was an extra drink on the bill (which was removed) but a random 15 euro charge for bringing the drinks to the pool (considering each cocktail was 15 euro and we had three, it worked out to a 33% service charge or if you had one a 100% service charge). Also as the menu had fish on it that night and I don't eat fish, they kindly made me lamb, but failed to inform me that there was a 10 euro surcharge on this. Small things to quibble about, I know, particularly when the cheapest room there is 460 euros a night, but I have to admit at that kind of price, I found their approach to billing a bit offputting. But really, that was my only complaint-- if you're looking for somewhere out of the way to get lost in, with great service, pools, food, cocktails, this is the place to come if you've got the money to spend.
---