Please select your dates to see prices:
---
The Ritz-Carlton Ras Al Khaimah, Al Hamra Beach in Ras al Khaymah, United Arab Emirates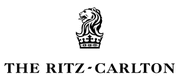 On the outskirts of the ever-growing metropolis of Dubai, the tranquility and adventure of the desert awaits. Set in Wadi Khadeja, The Ritz-Carlton Ras Al Khaimah, Al Wadi Desert blends a luxury resort with the gorgeous surrounding nature, culture and tradition. Luxurious pool villas with desert views are inspired by Bedouin architecture. Dining options include local dishes, and resort activities include falconry shows unique to the UAE.
Enjoy a villa stay with your private pool overlooking The Ritz-Carlton Ras Al Khaimah, Al Wadi Desert. Explore the immaculate emirate of Ras Al Khaimah with our itineraries combining nature, heritage and adventure. Dine at any of the on-site restaurants, or take your stay up a notch and dine in the desert. A Ritz-Carlton style stay like no other awaits you at The Ritz-Carlton Ras Al Khaimah, Al Wadi Desert.
Location of The Ritz-Carlton Ras Al Khaimah, Al Hamra Beach
The Ritz-Carlton Ras Al Khaimah, Al Hamra Beach
Vienna Street, Al Hamra Village، Ras Al Khaimah United Arab Emirates
Ras al Khaymah, United Arab Emirates
Nearest Airport: RKT
Amenities for The Ritz-Carlton Ras Al Khaimah, Al Hamra Beach
Dining
Rooftop Bar
Restaurants
On-Site Amenities
Spa on Property
Fitness Center
24-Hour Concierge
Complimentary WiFi
In-Room Amenities
Private Pools
Complimentary WiFi
Activities
Bicycling
Stargazing
Nature Walks
Archery
Bird Watching
Business
Meeting Rooms
Business Services
Family
Children's Programs
Nearby
Historic Sites
Museums
Nightlife
Interests
City
Hotels
Villas
Reviews for The Ritz-Carlton Ras Al Khaimah, Al Hamra Beach
---
30 hours of perfection! The moment you arrive until you leave you are greeted with absolutely wonderful staff and super helpful and always smiling. Place is surrounded with positive vibes and positive energy. Villa was beautiful and the view was breathtaking. I can really say unforgetable day/night!
rollakaram - Dubai, United Arab Emirates
---
From the moment you check you realise that you are at a very special hotel. You start with a short boat ride and buggy to your tented villa. That is where paradise really begins. It is luxurious and exquisite inside with every amenity one could want. Then when you step outside you find your own pool (a good size too) along with the biggest bath I've ever come across and a couple of lovely cabanas to keep you in the sun or shaded (whichever you prefer). We spent the afternoon between our pool and having a lovely stroll on the private beach. At sunset we enjoyed cocktails at Shore House where we also took our breakfast the next morning. Isabelle was always on hand to ensure that our stay was as enjoyable as possible. For us it was only a short staycation but one thing is for sure ... we will be back. Living in Dubai you always think you have to fly to get that Mauritius, Seychelles, Maldives sensation ... not anymore ... it's only an hour away. Two very happy guests
---
We arrived around 5pm and were checked in right away. The man checking us in reported they had changed our room and it was ready for us. We were given Villa 1. When we entered, the room was what I had imagined but my husband was less than pleased. Our bathroom had the toilet in the shower, it was odd. We also only had one sink. The outdoor table did not have chairs. Our private pool looked out on the beach but the view was blocked by soccer nets and everyone walking by to the restaurant walked in front of our Villa. I called the front desk to voice our concerns. All I said was we were not pleased with our villa. The woman said she would speak with her manager. 15 minutes later I got a call from Layla, she informed us we could not be moved that night but would be moved the next day. They never questioned why we did not like the room which led us to believe they had complaints about Villa 1 before. That evening we ordered room service. We were told it would be 40 minutes after 75 minutes I called due to no food. The staff who answered had no idea, we were called back and told there was a mix up and our food would be there in 20 minutes. They comped our meal. The meal itself was very good. The next day around 2pm they reported they could move our room, a staff member took our bags and reported housekeeping was finishing up the new room and they would take us there in 20 minutes. An hour later still no one came for us. I called and they reported another miss understanding and came to take us to our new villa. Now in Villa 33, everything was perfect exactly what we had pictured. We were now the furthest Villa and most private. It was amazing. It is so beautiful there. We spent 3 relaxing days. The resort is so small (32 Villas) that you rarely see other guests and feel like you are there alone. A very unique property. Great for a couples getaway. Despite the mix ups the staff were all wonderful and eager to help you. We went to the Shore House restaurant, one night. It was extremely pricey and the prices on the menu were not accurate, it appeared the sides were included with the main dishes as no prices for the sides or sauces were on the menu but when the bill arrived they charged for both the sides and sauce. Once pointed out they removed it from the bill and reported they were printing new menus. The resort is located close to the al Hamra golf club. There are 3 restaurants there and we had the rest of our meals there. You can walk there or take the ferry. We also discovered our last day that there is a ferry that stops at 4 destinations including the Marina so you can explore more of the area if you choose. We used our 3 free nights from the Ritz Carlton card and it was definitely a great redemption. We had a great time. The few mix ups were likely due to the resort being opened very recently. The staff is well trained and willing to fix problems quickly. Ras al Kahima is located an hours drive from Dubai and is a great escape from the City. We would definitely return to this resort when visiting the UAE.
TravellingBecca916 - Buffalo, New York
---
I spent 5 nights at The Ritz Carlton in early March after they'd just opened. The hotel is an all-villa property with a little over 30 villa's. That means that it's never crowded. Positives: one of the largest, if not the largest area per villa in the UAE. The room itself is actually not that big, but you have massive private garden with two day beds, a pool, an outdoor shower and outdoor bathtub. Very friendly staff. High quality design in the room. Very comfortable bed. Good food. Free shuttle to the sister Al Wadi-resort to explore the desert. Neutrals: gym is very small, just two rooms with very little equipment. Only one restaurant, but you can easily walk to other options nearby. I don't get the outside bathtub. Most gardens are open so you would have to keep on your bathing suit, and then why not use the pool? Pool very warm, I could only imagine how hot it would become during summer months. Negatives: when we arrived the airconditioning in our room was not working making it unbearably hot. They spent about 2 hours trying to fix it and we were then moved to another room. Since we were one of the very few guests arriving, I still don't get why this was not checked beforehand. Complete lack of privacy in the bathroom. We see this more often: the more luxurious the hotel, the more open the bathroom seems to be. I love my wife but some bodily functions are best kept private, and that is pretty hard when the toilet is only a few meters from the bed.
danielkegel - Amsterdam, The Netherlands
---
The experience, setting, service was amazing, you first arrive by boat to your private villa, and then you really disconnect. We were super pampered while there and everything was flawless, from the fresh fish served at their restaurant, the spa with breath taking views on the sea, the morning yoga session by the beach, the wildlife living in the sea around, etc. :)
Dayvan_Chris - Dubai, United Arab Emirates
---