Please select your dates to see prices:
---
Billesley Manor Hotel in Stratford-upon-Avon, England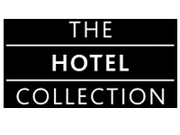 In the heart of Shakespeare's homeland, Billesley Manor Hotel immerses you in the romance of historic England. This beautiful Elizabethan house is set in 11 tranquil acres just outside the bard's birthplace, Stratford-upon-Avon. Each element of the estate captures the essence of the region, from gourmet dining at Stuart Restaurant to accommodations that include romantic 4-poster bedrooms. While here you can indulge in the privileges of landed gentry, such as tennis, spa treatments or a game of croquet on the lawn next to the topiary gardens.
Whether you're hiking the magnificent Cotswolds or attending a performance at the Royal Shakespeare Theatre, you will treasure each moment in this enchanting region. Medieval history comes to life at Warwick Castle, while nature is at the forefront at stunning 400-acre Ragley Hall. Chocoholics can learn about the art of chocolate making at Cadbury World, and auto enthusiasts can get their motors running at Heritage Motor Centre, home to one of the country's largest collections of historic British cars.
Location of Billesley Manor Hotel
Billesley Manor Hotel
Near Alcester
B49 6NF
Stratford-upon-Avon, England
Nearest Airport: LHR
Reviews for Billesley Manor Hotel
---
I was feeling a little tired while making way towards home so decided to book a hotel to break up the journey and felt like a something a bit more up market than just a premier in kind of place but felt a bit conned when showed to our rom. The hotel itself looked very impressive as we turned up all lit up in the dark. Our room however was across the forecourt in the out buildings which was no mention when booking. The room was of a decent size with a nice big bed but other than that was quite basic and in need of a good make over. The food was very overpriced for the amount you had but it did tast good 2x steaks ( very small) came to £60 with out the drinks and we were still hungry after it. Some nice selection of wines here. Some history of the place around the hotel with famous selebreties who have visited. Breakfast was ok but nothing special and staff were polite and helpful. On checkout I was asked if everything was ok and I did mention the Disapointment of not staying in the big house and she replied that you need to ask when booking which never even crossed our minds. Some nicely kept gardens. I would think twice about stoping here again as there is a similar hotel near by and much more luxurious for around the same price.
David J - Wales, United Kingdom
---
We stayed for two nights and were looking forward to a special stay in a beautiful hotel. The building itself lived up to its photographic portrayal but you will need to pay for a top room to experience this for yourselves in your bedroom. Cheaper rooms are motel standard. However having paid for an expensive room you will still be treated to a motel standard breakfast in the morning! Very limited selection, pre-cooked, self service. Only teas and coffees are brought to the table! On arrival we were greeted with 'are you alright there' and no offer of help with our luggage. Some of the staff in the bar and restaurant really put themselves out and tried to give a 4* experience for the guests but they were battling against a culture of ' take their money and run' which was really sad and must be so demotivating for them. No management was apparent. Dinner was expensive for what it was, the portions were small; the menu was unexciting and didn't change apart from the type of soup and risotto and there was no bread provided. Some could be purchased on request at a surcharge! They did have a good selection of wines,including by the glass, which was the saving grace! We didn't use the Spa so cannot comment on this facility. On check out we found that ' Gratuities ' had been added and not pointed out....the final straw. All such a shame as this is a beautiful building, in a lovely setting, with some wonderful staff....but it is so missing the mark.
Ros B - Cambridge, United Kingdom
---
We have just returned from a retirement course at this beautiful manor house. The course was delivered professionally and full of information. The food was excellent and couldn't fault the attentive staff. Our only one critisism is that it would have been lovely to have stayed in the hotel rather than an annexe as our friends live in Chipping Campden and rave about the hotel, we were so looking forward to our overnite stay but left slightly disappointed.
ruththomas7 - Essex, United Kingdom
---
We returned to Billesley Manor for our 10th wedding anniversary and were delighted with our stay. The room, food and gardens were all fantastic and the staff were exceptional - all this made for a wonderful and memorable stay. Thank you!
Chris-and-Liz-B - Bradford, United Kingdom
---
Stayed in the hotel over the weekend the staff were all very friendly and polite the food was very good service was very good the room was clean and nice Had a great stay at this hotel would stay again.
steve1710 - Harrow, United Kingdom
---