Please select your dates to see prices:
---
Il Borro Relais & Chateaux in Tuscany Italy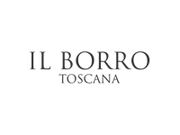 Deep within the hillside landscape of Tuscany, the magical Il Borro - owned by the illustrious Ferragamo family - charms its privileged guests with unparalleled history and warm Italian heritage. The Medieval-era villa stands today as a magnificent ode to the past, while providing the modern comforts and luxury that today's sophisticated traveler expects. Il Borro Estate is over 1,700 acres in size and features brilliant vineyards and olive trees as far as the eye can see. Pristine, unmanned forest surrounds the perimeter, making this destination truly unique, and allowing you to experience the best of the Valdarno river valley region, right at your doorstep. In the heart of the estate, Villa Il Borro houses spacious apartments and accommodations, ranging in size and amenities, but all featuring carefully thought out furnishings, individual décor, and the rustic ambiance of a bygone era. Enjoy the scenic views of the gardens immediately surrounding the villa, and gaze further for picturesque panorama of Italy's glorious Tuscan countryside.
Villa Il Borro provides everything you need to maximize your relaxation and comfort, including a heated swimming pool, fitness room, and billiards table. La Corte Wellness & Spa is a tranquil sanctuary where dedicated therapists pamper you through gentle treatments, in an environment built with the finest travertine, natural woods, and crystal. Practice golf at the estate's own verdant course, play a round of tennis, or take to horseback to explore the property's vast wonderment. Both wine and olive oil are produced on site using traditional methods, and touring the cellar to learn the secrets of winemaking is a must-do activity. Furthermore, a group of local artisans make Il Borro home, offering an enchanting opportunity to purchase one-of-a-kind crafts and art that will enhance your intrepid memories. In terms of getting a true flavor of Italy while at Il Borro, look no further than the estate's multiple dining options. From the elegant dining room of Osteria del Borro, to VinCafé Restaurant, where you can sip a glass of wine while taking in the spectacular vistas, your palate is certain to be pleased here. Experience Tuscany in a truly genuine manner, with an unforgettable stay at Il Borro.
Location of Il Borro Relais & Chateaux
Il Borro Relais & Chateaux
Localitŕ Il Borro 1, 52024 San Giustino V.no Arezzo
Tuscany Italy
Nearest Airport: FLR
Amenities for Il Borro Relais & Chateaux
General Information
49 Guest Rooms
On-Site Amenities
Outdoor Pool
Tennis Courts
Gardens
Driving Range
In-Room Amenities
Hair Dryers
In-Room Safes
Satellite Television
Fully-Equipped Kitchen
Activities
Excursions
Fishing
Hiking
Tennis
Wine Tasting
Mountain Biking
Yoga
Wine Tours
Hunting
Archery
Nearby
Historic Sites
Shopping
Wineries
Golf
Hot Air Ballooning
Interests
Culture & Arts
Family
Group Travel Luxury Vacations
Luxury Hotel Games
Private Estate
Summer Getaways
Villas
Reviews for Il Borro Relais & Chateaux
---
Amazing property. Amazing service. I rented out one of this villas at this Ferragamo resort. The hotel over looked a beautiful vineyard. Although there was no ocean, the many beautiful pools, and equestrian made up for that. There were 4 beautiful pools over looking the greenery and hills of Tuscany. We took an unbelievable cooking class, then the food we made was served to us at dinner. We mostly ate at the many amazing restaurants at the hotel. The chefs came to the villa to make fresh breakfast for us everyday. The food was exquisite. I honestly have no words to describe how amazing the fresh meals were. The wine was fresh from the vineyards and so was the oil. Absolutely amazing. The service was also amazing. I have no bad reports about the amazing employees. The equestrian program was so amazing. The horses were well trained, and well taken care of. Best of all, the instructors were very clear. I am an experienced rider so they made it very challenging so I could get something out of it. At the end of the lesson we rode through the beautiful Tuscan vineyards. All in all, this was one of the best trips I have ever taken!!! You should definitely go to Il Borro!!
---
Amazing hotel I love how at the villas they give you breakfast at the morning I just love the hotel. The riding is incredible so so fun to do. I think that there is nothing ring with il borrow you get the best experience ever!!!! The food is spectacular and it's the best place ever!!!!!!!!!
BossBaby101 - New York City, New York
---
We were attracted to Il Borro because it is owned by and sits on the estate of the Ferragamo family. The estate includes a hilltop village that has been converted into hotel rooms and artisan shops. The setting is quite spectacular and very unique. Our suite was newly renovated and spacious. The staff is very friendly and helpful. We definitely needed help with our luggage because you can't park in the village. The village is very quiet and quaint. There is a cobbler who makes gorgeous custom fit shoes and a jeweler with some unique pieces. Breakfast is down the hill outside the village in one of the three restaurants on the property. It was by far the largest and most extravagant buffet we saw on our trip. We ate dinner at two of the restaurants. The Vincafe is more casual and the food and service were quite good. The Osteria del Borro is the fancy offering and it was a disappointment. In their defense the restaurant had just reopened after a fire, but we found the menu to be uninspiring and the fare was mediocre. The winery tour was interesting and the grounds of the estate are beautiful to explore.
chapmanws - Charleston, South Carolina
---
A very unique (at least for us) experience at an old and cozy small property. If you are looking for the true Tuscany experience (in a historical way) then you are definitely in the right place. But please watch out - the buildings/rooms are very old and comes with the caveats of everything "old" - things squeaks, doors won't close properly, stairways are not really meant for you to climb up and down ... etc. Nevertheless, it is cute. Their restaurant is expensive though (especially when compared with the ones in the town of Cortona).
travelgirl282 - Camas, Washington
---
I'm going to begin by saying that I would have LOVED to give this property a 5 star rating. The entire property is amazing. The rooms, restaurants, Vin Cafe, Horseback Riding, Golf area, and pools are to die for. The entrance is a bit complicated, especially if you are driving but we were quickly told by someone on an intercom how to get to the front gate. Once you enter, it's also hard to recognize the reception. Especially since a lady from the staff kept telling us to keep driving and enter the property without even asking what we were looking for. My husband asked for the front desk and she apologized, she had confused us with another group, and directed us for the front desk. We get to the front desk where a very unwelcoming lady named Mariana handed us a piece of paper that had a map. "Hello, passports please. here is where you are, here is where your rooms are and here is where the restaurants are. Breakfast is from (bla blabla).... And we are fully booked for dinner tonight so you will have to find a place to eat outside of our property." We were so angry. It was my father's birthday and we would have been happy to make a reservation for dinner ahead of time, had we received an email letting us know we had to. Once we were about to explode (since we had a long drive, and were welcomed so roughly, Valetina arrived. Another, much nicer concierge, she immediately apologized for the inconvenience, said that she had found us a table by the fireplace for our dinner at the main restaurant, and offered to help us in any way possible. THANK GOD for manners, and better service. The experience was lovely. Our rooms were beautiful. I suggest upgrading to a Prestigue Suite. It's definitely a difference in the modern amenities (closets etc.) My parents had a two bedroom suite which doesn't classify as a Prestige Suite, and the decor was a bit more "modest" and had a less fancy set-up. Our Prestige Suite had in room speakers that played our own music throughout our room (which honestly felt like an apartment since it was so big.) Our dinner wasn't that impressive. The dinner menu at the all-day restaurant is basic, and bland. The salads were good, and a few of us ordered the gnocchi pasta plate. Which was 5 little potato pasta balls in a few spoonfuls of cream. Nothing to write home about. However: Breakfast there is delicious, and more than full. And dinner at their upscale restaurant is DELICIOUS. I would recommend booking dinner at the more upscale one on the second floor. I initially thought it would be a more complicated/elaborate tasting menu only kind of place. But it's delicious, a la carte, and the service is fantastic. i was sad we weren't recommended to book that night's dinner there, since it was such a special occasion. My sisters and mother tried the Horseback riding, and had a wonderful time. I enjoyed the afternoon at the Vin Cafe and wandered over to the Spa. I wanted to book the one hour spa experiecen (hydrotherapy etc) and asked to see the amenities. It's probably the ONLY thing that this hotels needs to upgrade. The area is small, dark, and very basic. It looks more like a regular shower and steam room with a small dark jacuzzi area. So I preferred to take a walk around the property and enjoy other parts of the hotel. Absolutely take the Wine Tour. It's a unique experience and one of the most well-kept facilities I've seen around Italy (I've have had the blessing to visit quite a few). The only negative about the wine tour is Francesca, the girl who gave it. Mostly because of her attitude, and unfriendly tone when asked questions or dealing with tourists. She talked back to one of the people on the tour and asked them to "wait because she wasn't done" with what she was saying. Her physical appearance was sloppy and her attitude was that of annoyance and zero patience for anyone. She is also the person who tends to the gift shop, and when my parents were there trying to buy some jackets, she rolled her eyes and told them she was about to leave and close up, "but she will help them make the purchase" as if it was a favor. Once we left the wine tour, we were left at the front desk where I wanted to book a separate Horseback riding experience for myself. Mariana once again, was rude and told me there was no space. I took the initiative to go to the stables, and ask the instructor if she had time. The lovely British instructor told me there was a spot at 5 pm with another person and that i could confirm my presence a bit later with Valentina. Valentina our concierge was more than helpful. She was amazing at making reservations outside of Il Borro in the surrounding towns, and giving us tips on where to eat, and what to visit. We were happy to have her around the corner from our rooms. The property is gorgeous and the majority of the staff is helpful. Being in the industry, we know it's hard to find well-trained individuals everywhere, but we expected a bit more service-wise from the staff. Especially when we arrived. I would definitely recommend staying here. It's an experience that deserves a minimum of a 3 night stay. One day to stay there and enjoy what the property has to offer, and another two to enjoy the surrounding towns and areas.
---