Please select your dates to see prices:
---
Locanda in Tuscany in Tuscany, Italy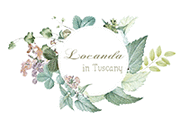 Locanda in Tuscany is a luxury country resort immersed in the boundless rolling farmlands of the UNESCO heritage site, Val d'Orcia. Ideal for a honeymoon or a break with your family and friends, the building is a private country mansion from the 17th century, totally renovated in the Tuscan tradition and in authentic country-chic style. In keeping with a bio-ethic philosophy of re-use, the original Tuscan antique furniture was renovated and brought back to life.

Our guests can enjoy an authentic and customized experience with personalized service. Before your arrival, you can choose to sleep in cotton-linen or cotton-satin bed sheets and also choose what kind of welcome drink you'd enjoy. Please let us know if you need particular amenities to have in the room such as coffee and tea facilities, additional hangers or additional blankets.
Our nine rooms are all equipped with air conditioning, Wi-Fi, minibar, and flat screen TV. Some of them have fireplaces and free-standing showers.

Our guests can relax in our 20-meter long salt water swimming pool, or enjoy the quietness and peacefulness of our garden overlooking the beautiful Val d'Orcia. We also have a relaxing area with a fireplace in front of our swimming pool, where guests can enjoy a nice glass of wine and a Tuscan aperitivo.
Location of Locanda in Tuscany
Locanda in Tuscany
Case Sparse Moro Fiacchi, 13, 53023 Bagno Vignoni
Castiglione D'Orcia
Tuscany, Italy
Nearest Airport: SAY, GRS
Reviews for Locanda in Tuscany
---
We stayed here for 5 nights in October and it was lovely! It's a great location, near many of Tuscany's best hilltop towns and scenery. We could hardly drive down the road without stopping to take pictures! The food was delicious - breakfast was plentiful, varied and fresh with the best croissants we have had in a long time. We had dinner in three nights and it was always deliciously prepared with imaginative takes on the pasta of day. We had one of the rooms with a valley view and I was surprised by how small the room was - from the outside it seemed much more spacious but it was slightly cramped inside. The shower, while getting some points for originality was not very practical - and the whole bathroom got very very wet each time we showered. That being said there were lovely touches, like the single serve coffee filters, and overall we thoroughly enjoyed our stay. We would definitely come back!
spcortina - Durban, South Africa
---
We pick Locanda In Tuscany for our wedding venue. This past weekend was the first time we viewed the property in person and we could not be happier. The owner, staff and onsite chef are fantastic. The rooms were decorated well and the beds were very comfortable. The owner and staff went out of the way to accommodate us and we can't wait for our guests to enjoy the property, food, wine and surrounding areas.
Jim S - New York City, New York
---
Everything from start to finish was more than we could have wanted. The location is one of the most picturesque places I've ever been, and also one of the quietest. Locanda is total relaxation and luxury. As great as they are, I'd say the photos for Locanda don't do it enough justice or show the real beauty of the place. One of those places that you really just have to see and experience. The pool, the rooms, the setting, the whole hotel just had a really great feeling and we'll be returning without a doubt. 15/20 minute drive to a lot of brilliant hilltop towns and other sites nearby, including vineyards, thermal baths and incredible tuscan countryside. Marika was more than helpful in suggesting and booking things for us. We had a cooking class on our last of 4 days that was one of the best parts of our trip, we learned how to make the local pici pasta and sauce that we'd eaten on the first night there. This really is one of the best places I've ever been. For the trip we had, I'm surprised the Locanda was so cheap. Thank you every one there for an amazing holiday.
RinFinTin - London, United Kingdom
---
We visited June 2016 and loved it so much we got married there this year! The location is incredible, the food and wine delicious and nothing is too much trouble. Claudia and Luca's team, Veronica, Marika, Gordon and the lovely chef (I sadly can't remember her name) were amazing. For any future bride, if you want professional personal service, choose Locanda in Tuscany! I cannot recommend it highly enough.
---
We had traveled for 8 hectic days in Italy and this was our 4th hotel. We had only stayed one night and stayed in the Junior Suite. Lovely. I guess it was a little off season with only a few guests so it was very peaceful. Compared to the other rooms we had stayed in Italy it had a big shower. The staff was very warm and accommodating. We let the chef prepare our meal rather than choose from the menu. Very good! This place is a great place to chill. Our only regret was that we could only stay one night.
JerseyShore07020 - Bradley Beach, New Jersey
---