There are no rooms available for this property, at this time.
---
Triumph Mountain Properties, Vail Homes in Vail, Colorado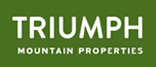 From the blue skies and verdant beauty of the spring to the crisp, pristine wonderland of winter, Triumph Mountain Properties invites you to experience fabulous Vail, Colorado. Nestled throughout the slopes, each of these stunning vacation homes offers a unique style and atmosphere, as well as complete luxury and serenity. With two to eight bedrooms, choose the perfect home, whether for a romantic escape or a mountain adventure for the whole family. Styles range from the ultra-modern to chic wood cabin, while fabulous amenities provide wonderful care winter or summer. In the warm summer months stretch out on your private balcony, soaking in the sun, and cool off with a dip in the pool. In the cool winter months snuggle up next to a toasty fire and relax into a magical night. With full kitchens, elegant bathrooms, plush beds, and all the modern amenities, any of Triumph Mountain Properties' homes is as comfortable as it is luxurious.
In the winter, with fresh powder shimmering under the sun, step out onto the slopes for an unforgettable adventure. With 5,300 acres of trails through the Front Side, Blue Sky Basin, and Back Bowls ski areas, ski and snowboard to your heart's content. Four terrain parks provide exciting runs for those in need of an adrenaline boost, while delightful bunny hills provide a giggle-inducing time as you ride atop an inner tube. After spring brings the lush forest and wildflowers to bloom, venture out to discover a completely new Vail. Hike, bike, and ride horseback through endless trails, and enjoy leisurely days fly-fishing along the shores of the Colorado River. Take an exciting whitewater rafting trip down the Eagle River, or spend a brilliant afternoon playing the links at Vail Golf Club or Red Sky Golf Club. For a truly unforgettable experience enjoy the beauty of the mountains from high above on a hot air balloon or paragliding tour. In the evening enjoy a relaxing dinner in the comfort of your own home, or head into Vail Village where an amazing selection of restaurants, bars, and clubs provide your perfect night, any night of the week. Enjoy Vail in true style and luxury with your stay in one of Triumph Mountain Properties' Vail Homes.
Location of Triumph Mountain Properties, Vail Homes
Triumph Mountain Properties, Vail Homes
Nearest Airport: EGE, DEN
Amenities for Triumph Mountain Properties, Vail Homes
On-Site Amenities
Concierge
Shuttle Service
Housekeeping Service
Car Rental
In-Room Spa Services
Provisioning Service
In-Room Amenities
Individually Designed Rooms
Activities
Bicycling
Fishing
Hiking
Mountain Biking
Nature Walks
Fly Fishing
AlpineSki
Snowmobiling
River Rafting
Wildlife Viewing
Bird Watching
Trail Riding
Dog Sledding
Snowboarding
Horseback Riding
Nature Hikes
Interests
Family
Ski & Snow
Reviews for Triumph Mountain Properties, Vail Homes