Please select your dates to see prices:
---
The Ritz-Carlton Abu Dhabi, Grand Canal in Abu Dhabi, United Arab Emirates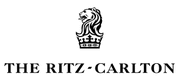 Sunrise and sunset are moments for inspiration at The Ritz-Carlton Abu Dhabi, Grand Canal. The sun shimmers off Al Maqta Creek in the morning, while the Sheikh Zayed Grand Mosque is lit beautifully as the sun retreats at the end of each day. This impressive setting, along with hotel amenities such as a kids program, waterpark, spa and meeting venues, is perfect for any type of travel, from family getaways, couples retreats and business stays.
Spend the day by our private sandy beach or impressive outdoor swimming pool while admiring some of the best views in the city. You can also elevate your stay with an exclusive access to the top floor Club Lounge, featuring panoramic views of Al Maqta'a creek and delectable culinary presentations. Memories are sure to be made at The Ritz-Carlton Abu Dhabi, Grand Canal.
Location of The Ritz-Carlton Abu Dhabi, Grand Canal
The Ritz-Carlton Abu Dhabi, Grand Canal
Al Maqta - Abu Dhabi - United Arab Emirates
Abu Dhabi, United Arab Emirates
Nearest Airport: AZI
Amenities for The Ritz-Carlton Abu Dhabi, Grand Canal
On-Site Amenities
Pool
Spa on Property
Hamam
Complimentary WiFi
In-Room Amenities
Iron/Ironing Boards
Marble Bathrooms
Luxury Linens
Luxury Bath Amenities
Bathrobes & Slippers
Complimentary High-Speed Internet Access
Activities
Fitness Classes
Business
Meeting Rooms
Conference Facilities
Business Services
Catering Services
Family
Children's Programs
Interests
City
Hotels
Spa & Wellness
Reviews for The Ritz-Carlton Abu Dhabi, Grand Canal
---
Anyone visiting the Ritz Carlton is in for a treat. We arrived & immediately we where met by wonderful staff who took our bags & showed us to reception & then up to our rooms. The room was fantastic & overlooking the pool & garden couldn't have been better. Food was good with lots to choose from & different every night. It would have been nice if there had been a bar with a lounge area to have a nice drink before our evening meal? There was a sports bar to have a drink in but it allowed smoking & it smelt awfully. The pool experience was also good with an endless supply of free water & towels. There was the usual odd "Selfie taker" posing around which does make you laugh but also very annoying.Taxis are very cheap & plentiful & drivers are very polite, although the lady driver got lost taking us back to the hotel one night & i had to tell her how to get there? on the whole a very nice stay.
Brigham W - Kingston-upon-hull, United Kingdom
---
I got a really good deal by booking over the phone with Ethiad which included a free upgrade to half board (which could be either lunch or supper). Our room was spacious, had a balcony and indoor sitting area, a bath and separate shower and just about everything we needed. Nice bathrobes and huge towels in plentiful quantities. Every member of staff was courteous and helpful. We only stayed five days but many staff greeted us by name in the restaurant, on the beach and at reception. Rafiq who manned the beach kiosk was an absolute star and had our favourite sunbeds ready, with iced bottled water and often little gifts like a magazine or sun cream. He couldn't do enough to make our stay relaxing. Two of the women in the restaurant were also incredibly helpful and 'went the extra mile'. This included fetching my husband endless coffees until he found the exact combination he preferred. I was brought my tea with two teabags every morning, so it was strong enough. All the staff interacted really well, chefs playing with children, helping older guests, just being lovely. What was really nice was seeing it wasn't just the paying guests who were treated courteously. Staff were nice to each other too, shaking hands, managers speaking politely to junior staff. The pool was large and warm. Plenty of sun beds, parasols and cabanas. Likewise the beach was uncrowded and the sea lovely and warm. There was a good choice of restaurants along the Venetian village which we used on a couple of evenings, using our half board for salad and cheese at lunchtime. Breakfast was good with something for everyone. Fruit, cheese and salads, freshly cooked eggs, omelettes, pancakes and waffles. Assorted breads and pastries, cereal, yoghurt. Freshly squeezed juices. With a 10am breakfast we were full until supper! Children appeared well catered for and very welcome. One highlight was a pianist and young soprano singing in the reception hall each evening. My husband persuaded her to sing Schubert's Ave Maria, as it was what I walked down the aisle to many years previously. Just lovely. The concierge was knowledgeable and helpful. Traveling from the hotel was easy as it had its own taxi rank. We're there any negatives? A couple including a charge for wi fi which isn't acceptable in a 5* hotel nowadays. In fairness, when we objected this was removed from the bill. Otherwise we had no complaints at all.
TerriSChichester - Chichester
---
We have been taken by the Ritz Carlton chain, our third visit to one of their hotels, but this is our second time to the RC in Abu Dhabi, after our experience last year we decided to return and do it all over again. Check in was quick and easy, we arrived early and we were able to access our room immediately as they had availability. They even let us have complementary breakfast on arrival day which was fantastic as we had our 3 year old with us. Rooms: spacious and well equip, safe, TV (with so many international channels) hair dryer, kettle, lots of towels and storage space. Half Board: great option if you have a young family, plenty of choice and lots to try from international cuisines. Travelling with a toddler is always eventful and sometimes difficult to keep them entertained when you want to sit down for dinner. The staff were amazing in the main restaurant, particularly the chefs, Alvin was great with our daughter and ensured she had some strawberries for her desert everyday, which kept her very happy. I was very pleased with the service here in particular. Nothing was a problem, they would happily make dishes to suit our needs and would be very attentive. Kids Club: Not the same as last year, and lacked decoration/colour/ambiance. It seemed very bare and in need of some life. Although it was quiet most days the staff were helpful and let us and our daughter play freely and gave us access to toys/crafts that were away. I did miss the posters of the children's pictures that were there last year. Another point i'd like to know is why all RC resorts are not the same in policy on kids food. In Tenerife the kids food was inclusive? Gym: used this a few times during our stay, well equip with plenty of machines and space for floor exercises. The showers in the ladies were a bit of a let down, there was no working dispensers for the shampoo/body wash and the furniture in the shower was broken. Venetian Village: We went here on Friday night to walk through and there was a fantastic buzz about the place, especially around Buddha Bar. It seemed like a great place to go for an evening meal or entertainment if you didn't want to leave the resort. Singers/Pianist in reception: Amazing, what a great art, and beautiful to hear. The lady singing choose Disney songs to sing when we arrived for our daughter which was nice and the pianist was brilliant to watch, so mesmerizing. We will recommend this resort highly to our friends and family, just hope kids club is improved again to what it was.
---
Exceptional service - the staff all knew our names by day 2, lovely atmosphere, plenty to explore you never really need to leave. Gorgeous pool, delicious food, great range of restaurants and bars. We want to come back. Best place we have stayed.
---
The most lovely hotel ever. Very safe inside. I wouldn't go by their 5 Star safari that is recommended by the hotel. We had a very uncomfortable experience with our kids in tow, it wasn't nice at all & nothing like Platinum Heritage Tours we had done previously in Dubai, that company were so professional. The one from AD just looked like a load of lads organize this with poor facilities & even poorer food. Avoid if possible & I don't think this company should be recommended by the hotel The hotel was impeccable, service, food, pool - everything was perfect I wouldn't venture outside of the hotel for ladies, it isn't still quite accepted & not a nice ambiance outside But you've no need to venture away from all the facilities at the hotel Very very very expensive..... I'd like the hotel to do more offers for children packages to eat as our kids are very little But overall, the nicest hotel we've ever stayed at
donnajohn1978 - Dublin, Ireland
---