Please select your dates to see prices:
---
Four Seasons Hotel Alexandria in Alexandria, Egypt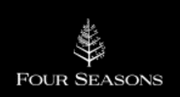 Four Seasons Hotel Alexandria is a fresh and fashionable resort in Alexandria, Egypt, one of the Middle East's most important cities known as the "Pearl of the Mediterranean". Here, a blend of the European and Middle Eastern influences creates a unique experience for guests. An intimate spot where beauty and luxury surrounds the senses, this classic European-inspired resort offers world-class service. Guest rooms have top of the line amenities, cozy yet luxurious furnishings, and details that will make for an unforgettable stay.
Conveniently located in the beach area of Alexandria, guests can venture out and discover this beautiful destination which is near museums, galleries, restaurants and all the city has to offer. Spend a little me time at the spa, indulging in excellent treatments that will ensure ultimate relaxation. Take a dip in the pool as you admire the postcard-worthy views of the Mediterranean and the Corniche. Guests can stroll by the wide stretch of sandy beach and swim in the Mediterranean sea, located just opposite the hotel. After a day packed with activity, make sure to taste the exquisite Middle Eastern cuisine at one of the resort's dining venues and truly experience the local flavors.
Location of Four Seasons Hotel Alexandria
Four Seasons Hotel Alexandria
El-Gaish Rd, San Stifano,
21599
Alexandria, Egypt
Nearest Airport: ALY
Amenities for Four Seasons Hotel Alexandria
Dining
Private Dining
Pool Bar
Cafe
Wine Bar
Ice Cream Bar
Lounge
Oceanfront Dining
Restaurants
Bar & Restaurant
On-Site Amenities
Spa on Property
Fitness Room
WiFi
Wellness Center
Indoor Pool
Beach Access
Beach Cabanas
Infinity Pool
Activities
Cultural Tours
City Tours
Family
Babysitting
Kids Club
Baby Bath Amenities
Baby Club
Baby Amenities
Nearby
Museums
Beach
Monuments
Interests
Active & Adventure
Beach
Culture & Arts
Reviews for Four Seasons Hotel Alexandria
---
I'm used to use the spa, jacuzzi & swimming pools facilities in 4 season Alexandria. Last time I was there I was shocked of how filthy were the walls of the jacuzzi & swimming pools I didn't expect 4seasons to be that filthy. When my hand touched the walls of the jacuzzi upstairs next to the upstairs swimming pool I found my hand full of filth from a long time. How come this is fourseans �� I was very disappointed Someone should Check that and make sure it's cleans as it can cause lots of infections Very disappointed �
---
The Four Seasons is said to be the best hotel in Alexandria and I am not going to challenge that. In many ways it is wonderfully over the top. It forms the central part of an enormous building on the corniche. Public areas are vast. Our room on the 17th floor looked out to the sea. Decoration and furnishing were a mixture of French 18th century, with Arabian leaning and a touch of Canadian practicality. Huge bathroom. The staff were lovely and the services very efficient. Food was great. We ate in the Lebanese restaurant, Byblos, and also the Italian, Stefano's. Both world class. The breakfast buffet took all morning just to take in what was on offer. All slightly over the top and in a way - I defy you not to smile. The restaurant, Karla, was shut for renovation. As it was winter, the Bleu bar and the beach facilities were closed. My wife enjoyed the spa and the indoor swimming pool. Drawbacks? The corniche is noisy, but it is quite fun to see how many Lada cars you can spot in three minutes. The hotel is 10 kilometers from the centre of town, but do not let that put you off. A Lada taxi ride in takes only 20 minutes, is well worth the experience and should only set you back 50 Egyptian pounds ( ÂŁ2 sterling ). Highly recommended.
Stephen G - Lancashire UK
---
Four Seasons is definitely a top hotel in Alexandria. The rooms are spacious, sea views were fab and the toilet was a suite itself. Excellent selection of toiletries so if you have forgotten yours, don't worry, Four seasons have you covered.
---
I always remember this hotel as one of my favorites in Egypt. Unfortunately its losing its "Foursesosns standards" Stayed there for a short city break. Check in was smooth and hospitality was great.( thx Yulia ) Later I decided to change my room as I needed a better view (payed upgrade) After we agreed I went to my room to pack I called in to tell them I'm ready ....and nothing happened ....I called again And again and again ...for 4 times ! In every call I was told "certainly sir ..1 min" In the last call the same guy said ...I'm sorry who told you that the change is available? And to where ?!!! I don't understand !!! They wasted good one hour of my day coz simply they don't communicate with eachother .and I'm not sure he didn't ask me these silly questions on my first call!..(very amateurish) I won't expect that from any decent 4-5 hotel. So when you get it from the Foursesosns you feel really off ! The hotel is full of groups , which I've never seen in any Foursesosns before ... Moreover dinning there was average to below average ....can't say it was bad ... But again it wasn't the Foursesosns (my expectation level in Foursesosns is much higher than what I got ) Breakfast was definitely below average in the selection of food and average quality.....(sad) At checkout I was asked casually by whom I think is the front desk manager "How was your stay sir?" And I advised that it wasn't as expected and went thru details ...but unfortunately I didn't see any serious concern or attention so I ended the conversation
SUPERmash - Montreal, Canada
---
The hotel is amazing, looks fantastic, the view of the beach and the pool all in one. The rooms are massive (we did get a suite) shower head pressure was on point! Big balcony, good selection of tv channels, great location, awesome that there is an entrance into the shopping centre through the hotel. Very classy and clean, easily the best hotel in alexandria. The shisha lounge whilst pricey was fantastic. many facilities in the hotel that we didnt even have enough time to use. I only give it a 4/5 due to the fact that i had my female friend with us in the room as she was visiting, and the staff were on it straight away telling us that she would have to leave at some time (i cant remember), now i understand that visiting hours etc.. but we had paid quite alot of money for a very expensive room, one of the best rooms in the entire hotel and we just wanted to have a chilled night in the balcony with a couple drinks without any issues, and this simply alone annoyed us all. we were forced to go out whilst it was very cold and find something to do late at night. i understand the rules regarding females and males in rooms if not married (and your Egyptian) but we all had foreign passports and it just put a damper to an otherwise wonderful hotel.
kyrillosm - Sydney, Australia
---