Please select your dates to see prices:
---
Belmond Cap Juluca in Anguilla, British West Indies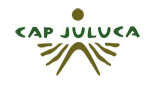 Wear sunglasses at Cap Juluca – between the blinding-white Anguilla sand, the cool white tile floors under graceful Greco-Moorish crescent doorways, and the occasional white-hot star of the Hollywood variety, it's very bright indeed. Situated on 179 acres with a high staff-to-guest ratio, Cap Juluca just finished a major refurbishment, making it an even more enticing destination for grand living. Spring for a bottle of champagne at the beachfront bistro that feels like an outpost of Côte d'Azur.
Lounge on your garden terrace in total privacy. Amble down to the beach, where turquoise waves roll gently ashore. Stretch out on a custom-made chaise lounger under an oversized umbrella at water's edge. Cool off with sorbet and a chilled towel from the beach attendant. Wander south to dine on miso-brushed red snapper filet followed by mango crème brulée. Forget what it feels like to take your feet out of the sand.
Location of Belmond Cap Juluca
Belmond Cap Juluca
Maundays Bay
Al-2640
Anguilla, British West Indies
Nearest Airport: AXA
Amenities for Belmond Cap Juluca
General Information
70 Rooms, Suites & Villas
Dining
Outdoor Dining
Private Dining
3 Bars
Room Service
4 Restaurants
Beach Wait Service
Bar & Lounge
Afternoon Tea
Picnics
Oceanfront Dining
On-Site Amenities
Spa on Property
Fitness Center
WiFi
Wellness Center
Outdoor Pool
Outdoor Spa Treatments
In-Room Amenities
Private Patios or Balconies
Turndown Service
Air Conditioning
Bathrobes
Cable Television
CD Players
Ceiling Fans
DVD Players
Mini Bar
Satellite Television
Marble Bathrooms
Flat-Screen Televisions
Luxury Linens
Luxury Bath Amenities
Mini Refrigerators
Private Terraces
Complimentary WiFi
Business
Business Services
Catering Services
Family
Children's Programs
Babysitting
Nearby
Historic Sites
Shopping
Art Galleries
Museums
Restaurants
Casinos
Golf
Beaches
Marina
Nature Reserve
Market
Interests
Beach
Honeymoons & Romance
Reviews for Belmond Cap Juluca
---
We Honeymooned here in November of 2009 and all though these many years later I still love the place so much that I have to write a review. We hope to come back for our 10 year anniversary. The property is stunning and simply amazing. This was indeed the best beach on the island. We stayed in a Junior suite about midway on the beach. The water on the almost mile long beach is so crystal blue and warm. Best water ever. Also Every morning we opened our patio doors and took in the gorgeous view of the ocean and Sint Maarten in the distance while we had our breakfast on the patio. On really clear days you can see St. Barts. The hotel service is fantastic and we really enjoyed being able to take a golf cart to drive back and forth to our room especially when we arrived late at night from dining. The staff are all highly professional and outstanding to deal with and so helpful. I've never had service so amazing. It was easily the best property Ive ever had the pleasure of vacation on and we've been to several Islands. I loved the fact that we had out own little spot on the beach with an umbrella and cooler filled with Fiji Water and Ice.Be sure to partake in some Pyrat Rum as well. We went through about 4 bottles during our stay. We especially loved having afternoon frozen grapes. We enjoyed having our drinks and lunch on the beach. Lower the flag on your umbrella and someone will be there in no time to take your order. Just lovely wonderful people who know what customer service is. We stayed for 11 days and I wish we could have stayed longer. Angiulla is such a laid back Islan with so many wonderful places to eat. Cap Juluca also has a wonderful restaurant. My only regret is we did not get a chance to have a romantic private dining experience on the beach due to a scheduling snafu. We hope to be able to do that when we return.
J2THEG76 - Hamilton Square, New Jersey
---
You simply must stay at Cap Juluca if you are considering a vacation in the Caribbean. It is beautiful, relaxing and romantic. It is quaint, quiet, and absolutely breathtaking. To get to the hotel, you will fly into St. Marteen and take a ferry to Anguilla. We were greeted with cocktails at the hotel and shortly after, we attended tea time in the main lobby. Our hotel room was a stunning beach view room. The outdoor porch overlooked the beach and crystal clear water. The beach chairs were very comfortable. Most days we ate breakfast and lunch at the restaurant on the beach. I loved how everything was close together at this resort. It made for a very relaxing vacation!
majortraveler09 - Atlanta, Georgia
---
Stayed at CJ end of May/early June. Our stay was during the Belmond ownership change. Unfortunately, we did not heed some of the TripAdvisor warnings that were mixed with some good comments. I guess we hoped the prior status of this resort would be experienced, but it was not. Beach is beautiful and location is private. The resort was not maintained by previous ownership. All common spaces (buildings, rooms, amenities, landscape) were in poor condition. Room decor, lighting, windows, etc. in poor condition. At the price paid of $700+/night it was an expensive disappointment. Resort is now closed for renovations until ~ 11/2018. I highly suggest you clarify the extent of renovations before booking here. It appears that Belmond has the capacity to return this resort to its former glory.
GetBusyLivingNow - Charlotte, North Carolina
---
My wife and I spent 6 days here in early July and can honestly say that we were absolutely blown away. The architecture of the hotel is beautiful and unlike ultra modern resorts on the island - actually feels like you are somewhere different and special. The scenery is indescribable.. we visited basically every beach on the island and still felt that this was the best beach there. We will most certainly be back.. with Belmont now in charge it can only get even better. Tip - hire a car as soon as you get to the ferry port/air port. Taxis are really expensive and you will need a car to visit the various restaurants and beaches. Enjoy - it's amazing!!
---
We stayed at Cap Juluca during it's last week before Belmond's major renovation takes place and we could not have had a better time. Yes, the hotel needs to be refreshed, but the good news is that it will be! The property is spectacular and Maundey's Bay is simply magnificent. The feel of the hotel is elegant, low-key luxury with the best service on the island. The staff was amazing and even though they all knew that their jobs were winding down, not one of them complained other than to say that the hotel needs to be refreshed, that they will miss the place and that they all hope to return. We also hope to return when Belmond has done its magic. Cap Juluca deserves special care and I have full confidence that Belmond will handle this responsibility well.
Traveler00101 - New York City, New York
---