Please select your dates to see prices:
---
Divan Çukurhan in Ankara, Turkey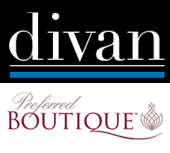 Amidst beautifully lush mountains, immersed in a fascinating world with the historic wonders in Ankara, Turkey, the Divan Çukurhan welcomes you to experience the confluence of east and west, ancient and modern, and pure luxury and relaxation. Nestled in the picturesque heart of central Anatolia, directly across from the entrance to the Ankara Citadel, this Preferred Boutique property, part of the Preferred Hotel Group, offers marvelously unique rooms, each boasting a rich, elegant design, and all the modern amenities. Whether you choose a room styled in English-classic, Venetian, or even rich Tibetan with weathered stone and rich ancient woods, enjoy pure comfort and complete tranquility. Gorgeous bathrooms are quiet and inviting, with deep soaking tubs and soothing rain-showers, while deeply plush beds ensure every comfort each night. Stretch out in your spacious abode and enjoy all the modern entertainment options, then take in the sweeping view of the city as you gaze out through perfect picture windows. At Divan Çukurhan, discover the classic charm and timeless beauty of this ancient city, and you may find you wish to stay forever.
Venture out into the brilliant morning, heading out for a fantastic day of sightseeing in the city. On your tour visit the 13th century Aslanhane Mosque, the Alaeddin Mosque, built in 1178 and the oldest in Ankara, and the 1st century BC Temple of Augustus and Rome. Continue on to the Roman Baths, a true marvel of ancient engineering, then make your way into one of the many fabulous bazaars and shop for everything from local wool to copper art, antiques, and fragrant local spices. In the afternoon stroll through the halls of the Museum of Anatolian Civilization, learning about the city's history from Paleolithic through Roman times, then take in 200 years of masterful works by Turkish artists at The State Art and Sculpture Museum. Enjoy a true taste of the city with a tour of the city's wineries, specializing in Kavaklidere wine, then visit the Ataturk Forest Farm and Zoo to sample classic, home-made, and very delicious beer, ice cream, and kebabs. After a full day in the city make your way back to the hotel for a scintillating Ottoman-influenced dinner at the haute Cengelhan Museum Brasserie, before enjoying the perfect nightcap at the Avlu Bar. In this amazing city, where past and present meet in perfect harmony, the Divan Çukurhan invites you to experience it all while enjoying pure luxury and complete relaxation.
Location of Divan Çukurhan
Divan Çukurhan
Tarihi Ankara Kalesi Necatibey Mahallesi Depo Sokak No. 3 Ulus
06250
Ankara, Turkey
Nearest Airport: ESB
Amenities for Divan Çukurhan
General Information
19 Guest Rooms
Non-Smoking Property
Not Recommended for Small Children
Dining
2 Restaurants
24-Hour Room Service
Cafe
Bar
Bar & Lounge
Afternoon Tea
On-Site Amenities
Concierge
Shuttle Service
Housekeeping Service
Library
Fitness Center
WiFi
Currency Exchange Service
Valet Parking
In-Room Amenities
Turndown Service
Air Conditioning
Hair Dryers
In-Room Safes
Satellite Television
Flat-Screen Televisions
Coffee & Tea Facilities
Radio & CD Players
Rain Showers
Business
Meeting Rooms
Business Center
Laptop Rental
Business Services
Nearby
Historic Sites
Art Galleries
Museums
Antique Shopping
Monuments
Reviews for Divan Çukurhan
---
Stunning setting (on top of castle rock area of town) and building (beautifully-restored caravanserai). Staff were v kind but weak in not really understanding their jobs (eg forgetting to get back to us on the phone + not having change when we paid the bill + telling us we had paid for breakfast when we knew we hadn't + inviting us to take a restaurant table that was surrounded by a puddle from the leaking roof.) Nevertheless - these are small issues and did not spoil things, and we highly recommend the hotel.
turnerbill1960 - Florence, Italy
---
Hotel and the location is fantastic. Interior is very interesting and tasteful but Restaurant food is below average. Service was disappointing this time. They had an event and for this reason they did not serve coffee or tea for their hotel guests!!!
---
This is a very nice hotel, located up on the hill, far from the noise of the town, and very close to the main museum and the citadel. The place is nicely decorated and my room was really beautiful. Service was very friendly. The price was eminently reasonable.I would definitely come back if I return to Ankara.
---
Divan Çukurhan hotel has one of the best restaurants in town. Their view towards the city is excellent and during summer time they also have open air service, which is splendid. The restaurant recently started a luncheon menu for a reasonable price. Ginger Chef prepares nice fish or meat dishes that comes with either soup or desert.
---
Boutique hotel in old town. Rooms are wonderful, clean, original and I have not seen much similar in Turkey. A great hotel product. Room was large, bed was comfortable. Courtyard in centre of hotel was a really nice place to chill. There are lots of different rooms - many(all?) have their own themes.
lexjmg - London, United Kingdom
---