Please select your dates to see prices:
---
Hotel Villa Cipriani in Asolo (Treviso), Italy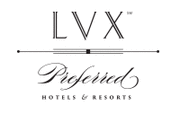 Once the private estate of famed 19th century English poet, Robert Browning, Hotel Villa Cipriani is located in the heart of the medieval walled village of Asolo in Northern Italy. Here guests can enjoy the timeless charm and atmosphere of a patrician residence. Part of the LVX collection of Preferred Hotels & Resorts, the elegant villa offers enchanting panoramic views of the surrounding hills and landscaped gardens. Each room is decorated with genuine antique furnishings and showcase the details of fine Italian craftsmanship in the marble, hand-painted tiles and watercolors.
The concierge can assist guests with activity like jogging and cycling maps, arranging golf tee times, and offer suggestions on exploring the Treviso Province of Italy. Nearby visit Bassano del Grappa, Museums, vineyards, and much more. After a day of exploring the countryside, unwind with a massage then soak up the sun by the pool, named Best Italian Pool in the 2014 Italian Pool Awards. In the evening dine at the award-winning restaurant and enjoy a delightful combination of local and Mediterranean specialties.
Location of Hotel Villa Cipriani
Hotel Villa Cipriani
Via Canova, 298 - 31011
31011
Asolo (Treviso), Italy
Nearest Airport: FCO,
Amenities for Hotel Villa Cipriani
On-Site Amenities
Concierge
Pool
Spa on Property
WiFi
Wellness Center
Complimentary WiFi
Outdoor Hot Tub
In-Room Amenities
Air Conditioning
Hair Dryers
Mini Bar
Flat-Screen Televisions
Bathrobes & Slippers
Complimentary WiFi
Interests
City
Culture & Arts
Food & Wine
Hotels
Spa & Wellness
Reviews for Hotel Villa Cipriani
---
Out of the way, view is five star, food super great, loved the area where it was located, Bassano de Grappa. So great wine and the Grappa. Away from all the tourist traps and lines of people, a must see.
WAYNE109 - Paradise Island, New Providence Island
---
I stayed three nights in villa cipriani with my daughter, and enjoyed every minute. The hotel is a well maintained historic building, with modern amenities, ie new elevator, modern bathrooms, good central heating, and lovely rooms. The downstairs sitting room includes books about Canova, Freya Stark and other well known local figures. Complimentaryj afternoon tea with home made cookies provides a lovely atmosphere for reading, looking out over the well kept garden. The breakfast was served in a charming glassed-in tarrace. It wholesome (lovely fresh fruit), copious (eggs, cheese, cold ham) and tasty (nice jams and Italian coffee). Excellent service, and thoughtful complimentary fruit and prosecco wine for Christmas. Convenient hotel parking. I am looking forward to trying the restaurant my next visit!
muganji - Kampala, Uganda
---
Many years ago, we had wanted to stay at Villa Cipriani, but there was no availability. Fast-forward to this year, when we decided to make Asolo our base to explore this part of the Veneto. How happy to finally be able to stay here. When we arrived, after a strenuous drive through the Dolomiti from Sarentino, we were welcomed with such warmth that it erased the fatigue. Our room choice added to the cocoon effect--a very large corner room in the villa with a large terrace facing the valley and the mountains beyond. We were at Villa Cipriani for several nights, and at all times we were met with the same genuine warmth as the initial reception. The hotel is lovely and very quiet--always a risk with hotels in a vintage building. As many have noted, the garden is very well cared for and pleasant to stroll (I never could identify the specimen trees that look like olive trees from a distance, but have leaves like live oaks--a good reason to go back). Weather prevented time by the pool located on the lower terrace of the garden and far enough from the villa to muffle the noise a pool can bring. The hotel has covered, secure parking across the street, but given the overpopulation of large SUVs parked there, we relied on the porter to park and retrieve our car--more peace of mind. I believe that we also saw a hotel parking lot a few hundred feet away as well. We didn't get the chance to try the restaurant--yet another reason to return. Thank you Villa Cipriani for a lovely and comfortable visit.
WanderJenn - Santa Barbara, California
---
Overall, we loved this property. The gardens and pool were delightful. The staff was lovey and helpful. But our room was in the annex/newer building and wasn't anything special, in our opinion. We were on the ground floor and had no view. And the decor felt like it could be freshened up. The location in town was fantastic and we spend 2nights/1.5 days in town (without a car) and felt happy we were able to explore on foot and enjoy a leisurely day in town and at the pool. We are late 30s/early40s and it seemed like we were at least 10-20 years younger than the average patron, at least during our stay, so we think we will go back in about 10 years and try to enjoy a longer stay (hopefully in a room with a view).
---
I have visited Asolo numerous times but this was first time staying here. The village itself is incredible. it is small, but there are some nice shops, dining and lots to see. The grounds at the hotel are well manicured and the gardens are spacious and beautiful. There s a very nice pool which sits on the hillside where you can enjoy the beautiful view and relax. The staff is very friendly and attentive. We were arrived late on a Sunday evening and they had a wonderful spread of cheese, meats and fruit for us with prosecco and wine. The room was also very spacious and clean. Excellent hotel in Asolo.
doms1214 - Milford, Connecticut
---