Tell us how much you want to pay per night for your stay at this hotel. Only you will see your offer and you'll find out instantly if it is accepted.
Number of nights left at auction prices: 20
Room: Executive Room
Included: 10% Tax, Complimentary Breakfast and Wi-Fi. Complimentary Water, Coffee and Tea available in Room.
Not Included: Any additional applicable taxes, surcharges and fees are payable to the hotel directly.
How it works
You can make up to three offers for your stay date_in to date_out.
Valid Travel Dates: Apr 12, 2018 - Dec 29, 2018. Travel must be completed by

Dec 29, 2018

or will be forfeited. No extensions will be offered.
Minimum of 2 consecutive nights
Hotel stay is for single/double occupancy, subject to specific inventory availability for stated room category and valid for room-only accommodations (unless otherwise noted).
Reservations must be made through Preferred Hotels & Resorts Redemption Desk only. Please do not contact the hotel directly.
Reservations are not confirmed until a confirmation number has been issued by Preferred Hotels & Resorts.
Auction hotel stay is non-refundable and cannot be combined with any other offers.
Your offer was low but close!
Would you be willing to pay $ per night?
You already made an offer on this hotel which was accepted. If you want to make another offer for this hotel, you may do so after 48 hours. If you have questions, please visit our support area here.
Or book now on one of these sites:
Please select your dates to see prices:
---
La Mision Hotel Boutique in Asuncion, Paraguay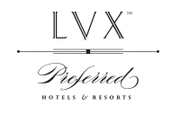 Uncover the colorful culture and spirit of Paraguay at La Misión Hotel Boutique– part of the LVX collection of Preferred Hotels & Resorts – in the city of Asunción. Located just 15 minutes from the airport, this elegant retreat focuses on creating an environment for its guests that feels like a home away from home, in its 36 thoughtfully adorned rooms and suites. Remarkably modern design makes the accommodations inviting and comfortable, and each floor of the hotel features a cozy lounge perfect for reading a book or browsing online. A dedicated staff provides attentive service for everything from rental cars to tour plans, and each guest is offered a personal cell phone to ensure that you are always connected to La Misión Hotel Boutique should anything arise. With facilities and amenities catering to your ultimate pleasure and contentment, La Misión Hotel Boutique is a side of Paraguay you should certainly not miss.
Delight in the array of culinary options from morning through evening at the restaurant venue. From tantalizing full breakfast buffets to a la carte dinners that will have you wanting for more, you will find that the on-site offerings at La Misión Hotel Boutique are worthy of the best experiences in South American cuisine. The city of Asunción begs to be explored, so allow the concierge to arrange for a city tour or make a reservation at one of the many delectable dining venues in the area. From sprawling suburbs and their upscale shopping malls, to historic museums, plazas and sites ready to be discovered and explored, you will find this diverse city to be welcoming for those with most any interest or taste. The charm and allure of the many attractions will certainly have you fixated, and the comfort of returning to La Misión Hotel Boutique is the ideal way to experience it all. Learn and explore this Central American gem, at La Misión Hotel Boutique.
Location of La Mision Hotel Boutique
La Mision Hotel Boutique
Dr. Juan Eulogio Estigarribia
Asuncion, Paraguay
Nearest Airport: ASU
Amenities for La Mision Hotel Boutique
On-Site Amenities
Concierge
Fitness Center
Outdoor Pool
In-Room Amenities
In-Room Safes
Mini Bar
Business
Meeting Room
Business Center
Reviews for La Mision Hotel Boutique
---
Lovely hotel in the up market Villamora district of Asuncion. Just across the road from a large modern shopping mall with a number of restaurants. The hotel was beautifully appointed with a nice lobby area and lounge in which to enjoy a cocktail. The reception staff were welcoming and helpful. Our room on the first floor was clean, large and very comfortably appointed with an extremely comfortable bed and quality bedding. The breakfast room is charming and on our first morning we were entertained by a harpist! This was a great way to start the day. The breakfast itself was extremely good, with a range of hot and cold foods, breads, meats, cheeses, fruits, juices etc etc All in all we found this to be an excellent base for our 3 days in Asuncion.The hotel, the service and the attention to detail were first class.
Geoffrey N - Darlington, United Kingdom
---
Excellent. Well appointed and spacious rooms and attentive service.Great bed and peaceful ambiance.Good location. Decoration eclectic but pleasing, very good breakfast. Very good location in Villamorra district. To remark: very efficient concierge service.
---
This is in my opinion the most charming and best hotel to stay in Asuncion. The owners manage the property and make sure everything is impeccable. Staff is very efficient and it has a very good restaurant
Alejandro Z - Miami, Florida
---
Breakfast is the best part of this hotel. We had things broken in our room, we were supposed to get an upgraded room but doubt that happened. I asked the front desk to help us with some food at midnight since we had to leave for the airport. It not only did not happen but the front desk man was surly, rude enough that I would not recommend this hotel. Flights out are at 4 am. The hotel , if a top class place, would recognize the need to supply their guests with a snack at 1 a.m. It is across from a shopping mall . I would suggest a better hotel to others wishing to stay in Asuncion
---
The property is in excellent shape, the rooms/suites are big and comfortable. The quality and variety of food at breakfast is remarkable, but the most important is the quality of the staff, they are always ready to satisfy your requirements, sometimes anticipating to your requests.
---