Please select your dates to see prices:
---
The Inns of Aurora in Aurora, New York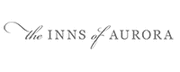 Included in a smattering of enclaves throughout the United States that preserve the nation's rich history, the heritage village of Aurora is one such place. Located in New York's Finger Lakes region, approximate four hours northwest of Manhattan, it's home to gracious traditions and the elegant Aurora Inn. This Select Registry associate, dating from 1833, epitomizes the refined Federal style. Ten impeccably restored guestrooms showcase original fireplaces, antiques and a fine arts collection, while a stunning restaurant serves classic American fare overlooking Cayuga Lake.
The inn and the village are listed on the National Register of Historic Places, and you'll have a hard time deciding what to do first. You may decide to linger in your rocker on your balcony, where you can spend hours simply gazing across the lake at rolling farmland and vineyards. At the same time, you'll feel the call of the inn's bicycles and canoes, which invite laid-back explorations of the local area. This region is also ideal for leisurely country drives, and you'll certainly want to direct yourselves to the Cayuga Lake and Seneca Lake wine trails for a day of wine tastings and sampling gourmet goodies.
Location of The Inns of Aurora
The Inns of Aurora
391 Main Street
13026
Aurora, New York
Nearest Airport: ITH
Amenities for The Inns of Aurora
Business
Business Center/Services
Nearby
Historic Sites
Shopping
Reviews for The Inns of Aurora
---
I stayed at this historical Inn for 3 nights and had a fantastic experience. The inn was completely renovated and it has been an Inn since 1837! It has been decorated and furnished in the period style. The rooms are spacious, well laid out and the king bed was very comfortable. All the staff were friendly, attentive and made sure you were comfortable. Breakfast was good and lots of choices. I would say they went the extra mile.
Smoltman - Courtenay, Canada
---
This is the perfect couples getaway spot. The restaurant is phenomenal, the rooms are spotless and luxurious, the lake in the back is beautiful. Cannot recommend highly enough! Exceptional customer service, too.
Christie Z - Binghamton, New York
---
We spent 2 nights at the Aurora Inn in room #4. It was a very pleasant room that overlooked the lake. There was a large deck (with rocking chairs) off the room that we shared with another room on the floor. Other than a cursory look at the deck, we didn't spend much time there because of the weather. The room was comfortable with a gas fireplace and luxurious bathroom. Large closet with a safe. Comfortable bed and a chaise lounge, plus table and 2 overstuffed chairs. Every morning at a time we preset, there would be a single knock on the door and a basket with coffee and 2 small home made granola bars. Very relaxing to sit in front of the fireplace and sip coffee and nibble on a granola bars. I am looking forward to returning and spending time sitting on the deck/porch. Not a lot to do in the town--a small bar/restaurant across the street, a bakery and wine tasting room, plus a small dress shop made up the majority of things to do. My understanding is that the summer/fall has bike riding, canoes and kayaks and some boat tours that include winery tours. Down the street is McKenzie Childs store for shopping. Small bar and restaurant included in the Aurora Inn. There are 2 other buildings with rooms that are part of the complex: EB Morgan and Rowland Inns. Pricey stay but very nice.
---
This is a beautiful hotel, nicely maintained grounds and buildings. We had a comfortable stay in summer. The lake was right by the rear yard of Morgan House where we stayed on second floor. A garden view room was decent, equipped with a large shower. We spent a nice time on the rear lawn by the lake. If you're visiting Finger Lakes, this is a solid choice to consider. Recommended.
---
This was the perfect place to celebrate a "big" birthday! I chose Aurora, NY because I have collected Mackenzie-Childs pottery for more than 20 years and Aurora is where the magic happens! The Inn was absolutely perfect with gorgeous rooms and delicious food. Our room was huge, comfortable and just the experience we were looking for! Coffee and muffins are delivered to the room each morning (at the time of your choosing) which was ideal for us since we wanted to sleep in. Lovely turn down service with chocolate, dimmed lights, soft music and our favorite amenity...gas fire logs with a remote! Such beautiful attention to detail throughout the property-I loved staying here!
Aledomom23 - Aledo, Texas
---