Please select your dates to see prices:
---
Coco Palm Dhuni Kolhu, Maldives in Baa Atoll, Maldives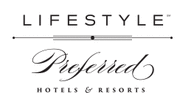 A dream destination of pure white beaches, brilliant turquoise lagoons and coral reefs teeming with abundant marine flora and fauna, the Maldives offer a rare vision of a tropical paradise. Acclaimed as one of the most beautiful islands in the region, Dhuni Kohlu is home to the exclusive Coco Palm Dhuni Kolhu, Maldives, part of the Lifestyle collection of Preferred Hotels & Resorts. This hotel is a true gem, overlooking a crystal clear blue lagoon and island setting. Whether relaxing on your serene veranda, slipping into your private plunge pool, or dining on international delicacies at Cowrie Restaurant, paradise does not get much better than this.
An array of indulgences and activities awaits guests of this island sanctuary. Snorkel in the pristine lagoon, go water skiing or play tennis. Visit the Coco Spa for a total sensory experience and head-to-toe rejuvenation, where Ayurvedic treatments draw on ancient health and beauty traditions of Indian cultures. Reserve a private dining experience for a unique encounter, such as enjoying a sumptuous picnic on the beach or a moonlight dinner. At Coco Palm Dhuni Kolhu, Maldives, your ultimate hideaway awaits.
Location of Coco Palm Dhuni Kolhu, Maldives
Coco Palm Dhuni Kolhu, Maldives
Dunikolu Island
Baa Atoll, Maldives
Nearest Airport: MLE
Amenities for Coco Palm Dhuni Kolhu, Maldives
General Information
100 Villas
Dining
Outdoor Dining
Private Dining
Room Service
On-Site Amenities
Spa on Property
Laundry Service
Library
Boutiques
Multilingual Staff
Tennis Courts
24-Hour Front Desk
In-Room Amenities
Air Conditioning
Ceiling Fans
In-Room Safes
Mini Bar
Private Pools
Activities
Excursions
Sailing
Tennis
Water Skiing
Windsurfing
Scuba Diving
Snorkeling
Yoga
Billiards
Table Tennis
Badminton
Volleyball
Interests
Active & Adventure
Beach
Eco Friendly Luxury Vacations
Honeymoons & Romance
Overwater Bungalows
Villas
Reviews for Coco Palm Dhuni Kolhu, Maldives
---
We went for 2 weeks on our honeymoon. Was overwhelmingly beautiful, relaxing, total paradise. Gorgeous beaches, beautiful and comfortable air conditioned villas, amazing food and the friendliest and most helpful staff who feel nothing is too much trouble... they will literally do everything they can to give you the best experience. Will 100% be returning.
---
I first visited in 2013 and found this resort just perfect, I stayed again from 3rd April to 11th April '18 and it is still perfect...the manager Siraj was extremely helpful and attentive as was Haddade from Morocco on the front desk who arranged for me to have a hostess uniform made to measure (the uniforms are all made to measure for all staff on the island by a fantastic tailor) which I wanted as a uniform for myself as a reflexologist. If you want a lot of beach in front of your villa I would book a sunset beach villa option, as the ocean view villas are on the other side of the island and although have spectacular views of the sunrise, not all of them get a stretch of beach in front, although some of them do have a very small beach area (82 & 83 in particular) but they are more private. The sunrise yoga is worth doing every morning or just a one off...I booked a course and it worked out cheaper and the instructor is very good and experienced. My only negative comment would be that as Coco Palm is home to The Olive Ridley Project, a turtle rehabilitation centre, I would urge the resort to switch from using plastic straws to compostable paper ones to be in line with it's eco message...my only criticism of this perfect resort, perhaps if you are a green type who cares about the environment and the ocean and it's creatures well being you could opt for no straw with your drink which I and a few other guests were doing, until hopefully plastic ones are changed to paper type. Lastly I cannot leave without mentioning the fabulous Rajesh Waran who works in the conch bar who was such a superstar and kept us entertained every time my friend Lorraine and I went for cocktails with his fast wit and friendly attentiveness...he was such fun! I cannot rate this resort highly enough and will be back as soon as possible.
clairegovus - Crowborough, United Kingdom
---
The Maldives is one of those dream destinations that you often have to save up for a long time. As a result expectations can be high.......coco palm meets them in every way.. A very well run island by the fantastic jinan (possible the calming almost chilled out guy ever!) who did a great job for me and my family Beaches - just what you imagine as paradise. White sands and gorgeous blue seas. Workers continuously work othe beaches a;d remove all signs of sea weeds and the like leaving a perfect white beach. Even after a storm they worked tirelessly to remove all the stones and coral from the beach. The snorkelling is superb and best viewed fri:the north of the island [rooms 40 - 50) with lots of sea life including fish, rays turtles and Octopus. The reef drops away about 20 meters from the beach and is amazing to float over albeit a little scary! Coral has unfortunately been bleached due to rising sea temperatures. A real shame. Some sandbags around the island esp near the conch bar but it's due to the ongoing dredging of the sands to protect this area and caused no problems at all to the holiday. No sandbags around the beach villas which incidentally are fantastic. By far the best locations are the beach villas which ironically are the cheapest on island. Forget the sunset villas as to be honest they east side of the island is Rocky with a severe drop from what is very little beach onto the coral and rocks beneath. Construct this with the north side where the villas sit on the beach itself, just steps into the gorgeous blue sea. Food - best way I wold describe is Michelin star buffet! A huge variety of food on offer from set areas and a variety of stations where the chef freshly prepares the food. We simply didn't have a bad word to say about the food and we are picky! All the chefs are very friendly and it's a lovely touch that the head chef (rajan I think) wold greet you as you get your food. Pastries chef a highlight with all the cakes made freshly on the island. Beach bbq was a hilight and whilst expensive it was an experience with gorgeous food served fresh on the beach right n3xt to the sea. Photos were amazing that night. Staff - very well trained staff with smiles greetings from everyone on the island, and I mean everyone. No matter who. You saw they would all say hello , good morning etc. Nothing was too much trouble, Conch bar - after the meals most would meet here for cocktails and drinks. All inclusive guests ( recommended as prices are high otherwise) w7ld have a huge option of drinks and unlike many other all inclusive resorts, they were all prepared to a high standard in proper glasses! I do hate some places that service in plastic cups. Service by the superb shirsty and rajesh who were both polite and efficient. Tip these guys as they work their socks off and always with a smile on their face. Beach bar - perfect for the sunset and drinks throughout day. Service here was ok but nothing special. Not sure why the difference in. Quality but it was apparent. You need rajesh to show these guys how to do it. Lovely place though. Not that keen on the snacks they offer here...some garlic monstrosity given! some peanuts here would improve! Accommodation - we stayed in room 45 l a beach villa on the north side. Quite possible the best villa on the island in our opinion. Right on the beach and plenty of privacy. A short 10 minute walk to all the restaurants though the jungle walk.....and what a walk it was. A highlight of the holiday was the walk each mourning, sometimes I the beach. Rooms were big with very efficient air con and fans. Cleaned to perfection each day.little to no mosquitoes for some reason which was nice also. One complaint was the minibar. The systems simply hasn't been thought out properly for all inclusive guests and frankly was annoying. A fridge in the room where you can drink soft drinks but nothing else. Put some beers in here to drink on the balcony at night please. Water also was chargeable form the minibar but at least you got plenty of bottled water for free in the room each day. On checkout they tried to charge me for drinking too many cans of soda.....you don't expect this on an all inclusive holiday and it soured the checkout process. Olive Ridley - an amazing bunch of ladies saving sick turtles and releasing them back into the sea again. We have the pleasure of accompanying them when biltang was released back into the ocean. A lovely experience for a worthwhile cause.you can visit the visit the turtles in the island each day but please give some money to the guys here to help thm continue the good work. Visiting vets from the U.K. help the main vet with daily tasks and were a pleasure to meet. Anyway, in summary perfect. Jinan you were a superstar and we will be back again for sure.......
drewpots - Bolton, United Kingdom
---
Our first time to the Maldives. We chose Dhuni Kolhu because it is only a small island so not many people which is what we wanted. Arrived at Male, met by a welcoming Coco Palm rep, who booked us in to the seaplane booking desk and then showed us to a waiting mini bus and was told a rep will meet us at the seaplane departure area. Two lovely young lady's met us at the bus and took us to the sea plane departure waiting room. Myself, my wife and another couple waiting. Offered an ice tea and nibbles and a friendly chat with the two ladies. We were told and the other couple that because of weight issues on the sea plane one bag from each party would follow on next plane. It was all very well organised somebody to meet you at each stage with a friendly smile. Fantastic journey on sea plane views of the islands. (It is an experience.) Plane landed at sea pontoon and we were collected by boat and taken to the island. 5 members of the coco palm team were lined up on the jetty to welcome us to the island' Wow it is Heaven sun, clear blue sky, pure white sand clear blue water no big waves completely peaceful. Two large sting rays swam under the jetty when we arrived. We were shown to reception, don't worry about luggage it is on its way to your villa. Just to say the second bag arrived at our villa 45mins later. Reception is a lovely area , small shop, seating areas, area for organising excursions. I contacted Coco Palm a couple of weeks earlier,to ask if we could have a beach villa on the North side of the island numbers 31 to 41. After reading reviews i believed the north side of island would be best for us for what we wanted to do and that was not a lot sunbath, snorkel, sand and peace and quite. Thank you Coco palm we were given villa 40. Perfect. Excellent villa, huge bed, room and places to sit, shower and toilet outside, no probs. Seating outside, foot shower for getting rid of sand on feet. Kettle tea and coffee. Mini bar, we were all inclusive soft drinks were included from mini bar but not alcohol. Two 1 litre bottles of water are left in villa each day. Rooms are cleaned twice a day but we told our cleaner just the morning would be enough. Two sun beds for each villa on beach with sun shade(no fighting over beds and no leaving towels on beds)New beach towels each day. Dolphins pass the villa two or three times a day. Snorkelling wow amazing lovely fish on reef Turtles spotted sting rays and baby shark. Someone i spoke to was out snorkelling and a dolphin swam right near him. We had a swim with the Manta rays on this occasion we were lucky 3 rays turned up. it was SPECIAL. From our villa on the north side to the bar or Cowrie was a 10 minute walk through the (we called it the Jungle) It was lovely you rarely see anyone, dimmly lit pathways lead you to where you want to go and the sound of the birds are amazing. People do say no shoes. But the path through the jungle is a gritty sand and does hurt your feet sandals recommended, you take your sandals off at rest and you can wash your feet. We only had our food in the Cowrie rest. which is the all inclusive rest. Food was good buffet style did get a bit monotonous after 4 or 5 days a number of different types of salads live cooking stations, pasta, currys, fish, sushi, noodles, beef, lamb, chicken a large choice and food was different each night. Personally i would rate the food 3 going on 4 star. All the Chefs were very friendly and helpful and you could tell they took pride in what they were cooking. Excellent service from the drinks guys. All inclusive,you can eat in the other restaurants where you have to pay you get a credit of $45 then pay the difference. The beach BBQ under the stars was excellent, lobster, meat and lovely puddings all cooked very well by the chefs but at a price of $125 each i felt a bit expensive, but an experience . Breakfast in the Cowrie A big choice and enjoyable you won't go hungry. After evening meal into the Conch bar for a few cocktails very relaxed, film night, history night, karaoke night, dive centre night, turtle night. You can keep out of the way if you want to chat and drink. Excellent service from Shrishty, Rajesh and the other guys serving the drinks. Also all inclusive afternoon tea 3 to 5 fish fingers and chips amazing. A fantastic holiday you hardly see anyone. You have the sea and the beach to yourself. The people around the resort are so friendly and helpful It was the best holiday we have had THANK YOU to all the people at Dhuni Kolhu. Would i recommend , A BIG DEFINITELY you would love it.
stephenishy - Croydon, United Kingdom
---
Sea Plane Transfer from Male is by sea plane. Although the sea plane is not run by the hotel, it is worth noting that there is a strictly enforced weight allowance of 20kg plus 5 kg for hand luggage. Any extra is charged at $4 per kilo each way. It would therefore be helpful if the hotel could provide a few more items to save baggage weight, which I will mention later. The sea plane is basically a noisy, flying minibus. It isn't very comfortable, but the flight is only 35 minutes. The hotel rooms As mentioned earlier, you are limited as to weight with the sea plane. We stayed in a deluxe beach villa and the following items were supplied: shower gel, shampoo, conditioner, body lotion, bath towels, a generous sized beach towel and a hairdryer. Water is also provided each day but the minibar is extra. I believe you can borrow snorkel and flippers from the dive centre but I was not aware of this and brought my own. It would have been useful to know in advance as snorkelling equipment adds to weight. It would be really helpful if the hotel could provide, maybe for a small charge, a lilo to use on the beach. Again, this would save baggage weight. I would happily pay $5-10 to hire a lilo. Also, the ability to order sun lotion in advance would be helpful. I bought mine at Gatwick after check in but of course, this added to weight on the sea plane. I think the deluxe beach villas are the best rooms to go for. Each one has a good sized, outside bathroom with a shower, toilet and sunken bath. Inside the room there is a double sink, enormous 4 poster bed with mosquito net and plenty of storage for your things. A safe is also provided. Umbrellas are available in case of a tropical downpour. We had a good sized garden area with loungers on the patio, a freshwater plunge pool plus two wooden sunloungers. These are sited under a fixed parasol, great if you want shade, but not so good for sun worshipers like me! There isn't much room to move into the sun on the beach as the tide comes up quite high. This is where it is good to have a lilo to float around on. We started in room 74 which has rocks to cross to get into the sea, but the helpful staff allowed us to move to 63, which probably had the best bit of beach. All paths are covered with sand, so don't bring any heels or decent shoes! My sandals got really dusty so I just used flip flops or bare feet all the time. The dress code is fairly relaxed so flip flops are fine. Just be aware that there are snakes on the island - small brown wolf snakes that are harmless but we did have one in our room! The lagoon villas are more expensive but you don't get the sense of living in the jungle or your own bit of beach. However, if you want to live in a house on stilts with less sand to contend with, these might suit you. The staff The staff are all friendly and go out of their way to help. As I said, we changed room and they moved all our luggage for us. The chefs make anything you ask for, within reason, and the waiting staff are excellent. The bar staff soon realised that we don't like chilled red wine and Rajeev would keep a bottle for us at room temperature each night. The housekeeping service was also fantastic. I cannot praise the staff highly enough- they all do an amazing job and really made us feel special. Excursions We did several trips, all of which are extra apart from the sunset cruise which is part of the All Inclusive package. The sunrise dolphin trip was my favourite so we did this twice! The dolphins followed the boat for about an hour first time - a truly wonderful experience. We also did a snorkelling trip which was good but I felt it was a bit crowded with 20 people trying to follow two guides. It was good to go to a different reef though. We also did a private manta snorkelling trip. This was an amazing experience but it would have been good to have been advised to wear a rash vest or wetsuit. I wore my bikini and, where there are mantas, there are also plankton that bite and small jellyfish. Although we were offered vinegar for the stings, I would've preferred to have been warned in advance and borrowed some protective clothing! Fortunately, the stinging went after a couple of hours. Coco spa We booked a course of three massages for $210 plus tax. They were so good we booked another three each! I tried the deep tissue massage, Bali massage, hot stone and Coco fusion massages. All were excellent and Dewi and Saachi (apologies for misspelling names) are both brilliant. Food I would recommend going All Inclusive as the entire island is the hotel, so you can't eat anywhere else! The food is really good, with different dishes at the various live stations each day. There is an amazing variety of food for a relatively small hotel (100 rooms). You can have almost anything for breakfast, a great variety of salad or hot food for lunch and the same for dinner. There is plenty of fresh fruit and a different ice cream or sorbet with every lunch/dinner. The wine included in the AI package was perfectly drinkable. My only complaint is that you aren't allowed to take a drink back to your room, although the waiters did let us take a beer one afternoon. This seems a bit petty as the rooms are quite a long walk from the bar/restaurant and it would've been nice to take a drink back sometimes. The Thai restaurant is extra and we went once but I was not impressed. I felt the main restaurant was better so we didn't go back to the Thai. We also had Dinner Under the Stars one night as it was our "getting together" anniversary. This was very romantic as you get your own, candlelit table on the beach. In fact it was so romantic that my partner proposed to me and we are now engaged! Sea and House reef Much of the coral died off during a very hot spell in 2016. However, there are still plenty of colourful fish to look at and some of the coral is growing back. It is certainly worth snorkelling but do your homework and be aware of some dangerous creatures! We saw Titan Trigger fish that can bite if they think you are going after their eggs, as well as a sea krait (venomous snake) and a puffer fish. The reef sharks are shy and don't bother you. There are also sting rays around the island. Other things to be wary of include moray eels and scorpion fish. You will be fine if you know what you're doing but don't assume everything is harmless! To sum up, we had a lovely two weeks at Coco Palm and have made some lovely memories. We would love to come back one day - maybe for our honeymoon or to celebrate another anniversary?
Juli T - Canterbury, England, United Kingdom
---