Please select your dates to see prices:
---
Coco Palm Dhuni Kolhu, Maldives in Baa Atoll, Maldives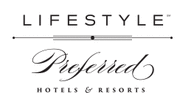 A dream destination of pure white beaches, brilliant turquoise lagoons and coral reefs teeming with abundant marine flora and fauna, the Maldives offer a rare vision of a tropical paradise. Acclaimed as one of the most beautiful islands in the region, Dhuni Kohlu is home to the exclusive Coco Palm Dhuni Kolhu, Maldives, part of the Lifestyle collection of Preferred Hotels & Resorts. This hotel is a true gem, overlooking a crystal clear blue lagoon and island setting. Whether relaxing on your serene veranda, slipping into your private plunge pool, or dining on international delicacies at Cowrie Restaurant, paradise does not get much better than this.
An array of indulgences and activities awaits guests of this island sanctuary. Snorkel in the pristine lagoon, go water skiing or play tennis. Visit the Coco Spa for a total sensory experience and head-to-toe rejuvenation, where Ayurvedic treatments draw on ancient health and beauty traditions of Indian cultures. Reserve a private dining experience for a unique encounter, such as enjoying a sumptuous picnic on the beach or a moonlight dinner. At Coco Palm Dhuni Kolhu, Maldives, your ultimate hideaway awaits.
Location of Coco Palm Dhuni Kolhu, Maldives
Coco Palm Dhuni Kolhu, Maldives
Dunikolu Island
Baa Atoll, Maldives
Nearest Airport: MLE
Amenities for Coco Palm Dhuni Kolhu, Maldives
General Information
100 Villas
Dining
Outdoor Dining
Private Dining
Room Service
On-Site Amenities
Spa on Property
Laundry Service
Library
Boutiques
Multilingual Staff
Tennis Courts
24-Hour Front Desk
In-Room Amenities
Air Conditioning
Ceiling Fans
In-Room Safes
Mini Bar
Private Pools
Activities
Excursions
Sailing
Tennis
Water Skiing
Windsurfing
Scuba Diving
Snorkeling
Yoga
Billiards
Table Tennis
Badminton
Volleyball
Interests
Active & Adventure
Beach
Eco Friendly Luxury Vacations
Honeymoons & Romance
Overwater Bungalows
Villas
Reviews for Coco Palm Dhuni Kolhu, Maldives
---
It's 10 years since we were last at Coco Palm Dhuni Kolhu and some things have changed. Whereas 10 years ago the coral was a rainbow of colour and home to shoals of amazing fish it is now bleached and dead; there are fish to see, but in nowhere near the numbers that were there. We were in one of the deluxe beach villas (53) and were lucky as we still had a bit of beach in front of us. 10 years ago we were in villa 57 and had a beautiful piece of beach in front of the villa that led straight into the sea. This has now shrunk and completely loses the sun by lunch time. The sand has dropped by at least 60cm, revealing expanses of rock. In contrast , on the opposite side of the island there was little beach 10 years ago - now there is a wonderful, broad stretch of white sand. The bar which was then called the Lagoon Bar is now called the Beach Bar - a reflection of this change. The management of the resort are to be commended on the work they are doing to try and replace 'lost' sand. Although these changes are significant some things are the same; this was, and still is a fabulous place if you prefer informal, relaxed resorts. The staff are fantastic; the quality of food and service are very, very good. The buffet is extensive. Inevitably the same things do appear , but catering for many nationalities and tastes is a difficult thing to manage. I for example would have preferred to see more Maldivian and vegetarian food, but for others this would not be welcome. The chefs really will try and accomodate personal preferences. We chose to opt for the All Inclusive package. Although it look expensive it really is good value. We are not big drinkers, but being able to have as many soft drinks and water as we wanted and not having to think about the bill at the end of our stay was great. Yes, the cocktail list is limited, but there is enough variety to satisfy most tastes. If you're toying with whether to go AI or not remember that all food and drink, and anything else you buy, is subject to 22.5% add on - 10% service charge and 12.5% GST. As a rough guide work on $8-9 for a beer and $10 - 15 for a cocktail or glass of wine, $4 for a Coke and about the same for a litre of water. So, with the additional 22.5% add on this soon mounts up. Sorry that I can't advise on food prices. Would we go again - definitely. Was All inclusive a good decision - certainly. One last thing - a special mention for Moosa and Nua. Our one regret is that we didn't get chance to say farewell to Moosa. he and Nua demonstrate exactly what great customer service is.
---
After researching many different resorts in the Maldives, we decided to go with Coco Palm Dhuni Kolhu. The smaller size (about 98 rooms), no fuss, laid back atmosphere and attitude towards trying to be more aware of the environment was a big plus for us. Our seaplane journey was great; prior to arriving, we dropped off some passengers at a nearby resort and I'm glad we weren't staying there - it looked nice enough, but was larger and the structures looked a bit out of place (concrete and didn't jive with the island really). When we landed at the pontoon and swapped over to the speed boat, that was when I knew we had chosen the right place. The Baa atoll is even a Unesco Biosphere Reserve (there's a plaque on the pontoon indicating this). As I am a vegan, I had Reservations Advisor Vikram Singh, and upon our arrival, one of the chefs Siyad, had met with me personally to understand my dietary requirements. Every morning and evening (we were half board, which was plenty!), we would meet and discuss my options and he would always offer to make anything that wasn't already out on the buffet. I took him up on his offer just a couple of times, as there was plenty for me to eat. If you like variety and enjoy 'ethnic' cuisine, there will be plenty. Nuha, Elizabet and Adeel were all very kind and great in the main restaurant. There was a variety of tasty salads (green mango, for example), hot dishes (stir fries, curries) and some boiled/steamed veg. They did have a sorbet every evening as well as fruit, which satisfied my sweet tooth plenty. I ate more healthy there and was quite content, than I usually do at home. Thank you so much! We only at the buffet breakfast and dinners and had enough variety every day, though you could receive credit to dine at the Thai restaurant or at the Conch bar for more informal food. We stayed in a Lagoon Villa, which was just magical. Mausoom was our housekeeper and he did a great job, decorating the bed with flowers every few days (we stayed for 9 nights total). The villa is more traditional Maldivian in style, with it's conical thatched roof, but is very comfortable with king size bed, a/c, shower and jacuzzi tub. There is a small salt water plunge pool, which was nice after coming out of the sea to warm up just a little. When not in the water, we practically lived on the deck in the sun lounge chairs. The bedroom opens up to the deck and after a few days, the a/c was off (mostly) and the double doors were open to our beautiful view. We could swim and snorkel right from our deck. The walk from the villas to the restaurants was about 10 minutes and you could walk via the beach or through the little paths in the 'jungle'. Every few days they would fumigate for insects, which was a shame really, as creepy crawlies are a part of being in the tropics. Also, they are not allowed to cut down any trees, so the landscapers come up with creative ways to re-adjust how they grow. You can borrow snorkel equipment from the water sports team on the beach and return at the end of your stay. The house reef is amazing! A large variety of reef fishes, black tipped reef sharks and the occasional moray eel. It's quite shallow and then had a large drop off if you swim out a bit further. The entry point is between villas 66 and 67. There is a dive center on the island. We had six dives here, one refresher which cost a bit more, and five dives. The staff were very attentive, professional and courteous. The dive plan was clearly explained before each dive. All our dives did have at least a bit of a current. They do charge for everything though, and a dive computer is compulsory for each diver. Of course, the island offers a variety of excursions. We had done two Manta Ray trips, one through the Water Activities team and the other through the resort. With the Water Activities team/company, you take a speedboat (4-6 people), which gets you there faster, though as they are wild animals, the area they may be is known, but of course there's no guarantee to see these amazing animals. We saw one and were lucky enough to snorkel with him briefly before he got sick of us and left. At one point there was a small pod of dolphins alongside the boat. On the second trip with the resort, we took a larger dhoni boat, which is slower, but holds more people (there were maybe 10 of us, but there's room for more). We didn't see any rays that day, though we did have dolphins alongside the boat briefly. After going out to sea on both trips, we snorkeled at the reef on the desert island for a little while. They also have an on-island Marine Biologist working at the Olive Ridley Project turtle center. There are a variety of talks nearly every evening, from the Olive Ridley Project, the dive center presentation and information on Maldivian history and culture to movies, dependent on the day. This island, for it's size, really does give you both a touch of the jungle of the tropics, as well as beautiful beach and sea. Oh, there are sandbags in certain places on the beaches. It's not the best, but to try to slow down the erosion of sand, this is what must be done. This isn't the only island that has this issue and the island geography has actually changed over the years, moving the beach from one side of the island to the other. The beach bar, we've been told, actually used to be over the water! A couple little tiny things I would say, as far as reducing plastic (which was hardly a problem at all, as they have a local desalination plant and get most of their bottled water from here, using re-usable glass bottles, which is awesome), but the cocktails come with plastic straws - if you could use paper or metal or glass straws, or even eliminate them altogether and explain why if people ask, that would be so much better. During our stay there were a two plastic bottles, a few cans (from the rooms near us I'm sure) that we managed to 'rescue' from the sea, but one day we were running out the door and there was a straw in the sea that we didn't have time to dive in and dispose of. Even the tea, which is great in that it comes from nearby Sri Lanka, comes in little plastic packets and the bags seem to be made of nylon. It's by no means a huge deal, but every little things makes a difference. For our first time in the Maldives, this resort has definitely made an impression and we are trying to plan our return! Thank you so much!
malkotigarche - Jersey, United Kingdom
---
I spent with my wife 7 days in Coco Palm Dhuni Kolhu. Stay was marvelous, Villas are simple but charming, staff is extremelly friendly and nature is unforgetable. During the snorcheling on reef, you could see stingrays, mantas, sharks, turtles, doplhins and huge variety of small fishes. Wildlife is simple unbelievable. Food in hotel is on very high level and tasty. I can fully recommend to everyone...
fcomunication - Lysa nad Labem, Czech Republic
---
What can I say except stunning. Everything was so well organised from the moment we arrived at the airport to our sad departure. Fantastic staff, first class service. The food is exceptional - we went all inclusive and there was no way you could of ever got bored of the food - we had meals that could be served in any 5 star restaurant in London. Roman the chef served some of the finest tuna and beef we have ever eaten. We did a number of trips - Haleem is the most incredible guide - we swam with manta ray and saw hundreds of dolphins - definitely book with him!!! The private island is wonderful too. Seriously the best vacation ever!! 5 stars to the wonderful Coco Palm - we will be back!
190claudiev190 - London, United Kingdom
---
We arrived at Male International and from then on everything was just amazing! We were taken to a lovely lounge to await our sea plane transfer. A lovely welcome, cold flannel and soft drinks very much appreciated. Sea plane was an amazing experience, about 40 mins - the views just wow!! Met on the plane jetty - speed boat to Coco Palm - all very organised and efficient. Staff so happy, polite and welcoming. Sunset beach villa - another wow! perfect location for us. White sand and turquoise waters, amazing food, lovely cocktails and beautiful sunsets. Would return in a heartbeat.
travelqueen3028 - London, United Kingdom
---