Please select your dates to see prices:
---
Coco Palm Dhuni Kolhu, Maldives in Baa Atoll, Maldives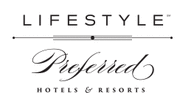 A dream destination of pure white beaches, brilliant turquoise lagoons and coral reefs teeming with abundant marine flora and fauna, the Maldives offer a rare vision of a tropical paradise. Acclaimed as one of the most beautiful islands in the region, Dhuni Kohlu is home to the exclusive Coco Palm Dhuni Kolhu, Maldives, part of the Lifestyle collection of Preferred Hotels & Resorts. This hotel is a true gem, overlooking a crystal clear blue lagoon and island setting. Whether relaxing on your serene veranda, slipping into your private plunge pool, or dining on international delicacies at Cowrie Restaurant, paradise does not get much better than this.
An array of indulgences and activities awaits guests of this island sanctuary. Snorkel in the pristine lagoon, go water skiing or play tennis. Visit the Coco Spa for a total sensory experience and head-to-toe rejuvenation, where Ayurvedic treatments draw on ancient health and beauty traditions of Indian cultures. Reserve a private dining experience for a unique encounter, such as enjoying a sumptuous picnic on the beach or a moonlight dinner. At Coco Palm Dhuni Kolhu, Maldives, your ultimate hideaway awaits.
Location of Coco Palm Dhuni Kolhu, Maldives
Coco Palm Dhuni Kolhu, Maldives
Dunikolu Island
Baa Atoll, Maldives
Nearest Airport: MLE
Amenities for Coco Palm Dhuni Kolhu, Maldives
General Information
100 Villas
Dining
Outdoor Dining
Private Dining
Room Service
On-Site Amenities
Spa on Property
Laundry Service
Library
Boutiques
Multilingual Staff
Tennis Courts
24-Hour Front Desk
In-Room Amenities
Air Conditioning
Ceiling Fans
In-Room Safes
Mini Bar
Private Pools
Activities
Excursions
Sailing
Tennis
Water Skiing
Windsurfing
Scuba Diving
Snorkeling
Yoga
Billiards
Table Tennis
Badminton
Volleyball
Interests
Active & Adventure
Beach
Eco Friendly Luxury Vacations
Honeymoons & Romance
Overwater Bungalows
Villas
Reviews for Coco Palm Dhuni Kolhu, Maldives
---
We were lucky enough to stay here for a week earlier this year and have to say this is my favourite place so far on my travels. We have tried to not visit the same place twice but we will definitely be back. The villas are spacious and immaculate, private and with a view I never thought possible. The sea and beach are perfect. The food is Michelin star class and all looked after and ran by the beautiful and kind Maldivian people. Thank you to all who made this a Holiday in a million!
---
Despite losing a night due to a late flight the remaining 7 nights on this beautiful island were out of this world. Where to start, the beaches, so white you need sunglasses. The sea, amazingly warm and so clear you can see everything underneath you. The food, so many choices and so much freshly cooked in front of you. And the staff, so friendly and welcoming you feel like part of a family. We stayed in a sunset beach villa and our little jungle path to the beach was so tropical and pretty and the beach was so big we never felt overlooked by other guests. The staff were amazing, from the welcome we got on arrival, the restaurant staff, the room staff and everyone else who worked hard to keep the island so special. It was so nice talking to them and realising that they actually loved working on the island, they were well looked after and they just wanted to make sure we were happy with everything. Highlights were the sunsets, the birds that used to wander round the villa greeting us every day and the fruit bats at sunset, amazing. The icing on the cake was our Desert Island trip for a day and night. We were truly the only people on the island when the staff left and the only sound was the sea washing on the shore. There were loads of crabs who weren't scared of us, their Island after all! The chefs did an amazing barbeque for us and decorated the beach and table, it was our 32nd wedding anniversary. They even made a special cake for us! I will always remember swinging on the double hammock at midnight with a glass of wine just gazing at the millions of stars above us. An anniversary myself and my husband will always remember. The only negative was that we were given a cool box of drinks for the barbeque, we had pre ordered a bottle of champagne and wine. We were told there was another bottle of champagne and we thought it was an anniversary present so of course we drank it. When we came to pay the bill we were charged for it and was told it was customary to leave a bottle of champagne as it would be too far for the staff to sail to Coco Palm and back if guests decided they wanted one. At $180 it was a little bit more than we were expecting to pay! But, it may have been that we didn't totally understand when the chefs told us about it. Anyway, it didn't ruin our experience and two bottles of champagne certainly made for a magical evening! Thank you Coco Palm and all the staff, I don't want to name anyone in case I leave anyone out but everything on the island was such a delight and I would thoroughly recommend this for a holiday of a lifetime.
---
Coco Palm Dhuni what a fabulous Hotel. All the staff from arrival until departure were fenomenal. The restaurant (we went all inclusive ) and the food was great every day different choices and dinner time was the highlight every night for 6 nights and we couldn't be happier. The restaurant staff are attentive very helpful and friendly. We were celebrating my husband's 50th birthday and the hotel sent a bottle of champagne to the room and in the dinner time they surprised us with a very jummy cake! Thank you for all the nice little gestures from all the staff. The room we had for 6 nights was a lagoon villa and it was absolutely perfect very clean and spacious the bathroom as well with the ocean view and spacious, great hot water shower, they did our room 2 times daily and it was amazing the view from the room the plunge pool and having the steps down to swing in the sea was perfect clear water. The beach bar to see the sunset and check the sea planes landing was something that we will always remember. The drinks are very good for the all inclusive. The conch bar too very nice appetizers in the afternoon including the drinks. We had a wonderful experience I wish I could go back soon. We had few rain showers but still was beautiful I recommend this hotel to anybody. We travel around the world and this place have all the stars it deserve! More than we expected... Many thanks! Denise Burrows
denisevv20 - Birmingham, United Kingdom
---
This has truly been the most amazing holiday experience. Every day I found myself saying "this is the best ...... I have ever experienced", from the comfort of the bed, the quality of the room, beach, the food (which should be Michelin Star rated in my opinion!), the massage I had, the service from staff and the surroundings we stayed in. All our needs were predicted and catered for. My husband, who is fairly faddy, always found excellent food to eat and we particularly enjoyed the wok fried meat and vegetables (thanks to Rajul!). All staff were very attentive and friendly, without making us feel awkward. We both enjoyed snorkelling and found a good variety of fish, saw a turtle, a shark and eels. We went on an excursion to see Manta Rays but unfortunately they were hiding. The team of men who took us worked extra hard to try and locate them and compensated us by finding loads of dolphins and extra time snorkelling on a beautiful reef. I am glad this hotel is not 5 star as I envisage this would increase the cost of the holiday, however, I wouldn't be surprised if someone realises it should be in the near future! We will definitely be returning to this paradise.
Zoe P - Lincoln, United Kingdom
---
The DhuniKolhu island is a naturally magestic place, modified by the Coco Palm resort to ensure the best vacation experience. The food buffet is perfect and includes a variety of high quality food, almost all of which is prepared fresh. The beach and water are clean and clear. Snorkeling is exciting around the island, but I would recommend going on a snorkeling trip to other nearby unihabited islands where coral reefs are way more beautiful. I recommend to choose All Inclusive and Lagoon Villa options to get the best experience ever! All Coco Palm staff were extremely friendly, and special thanks to Haddade, who was very hepful throughout the whole stay.
MHAN1991 - Beirut, Lebanon
---