Please select your dates to see prices:
---
The Edge in Bali, Indonesia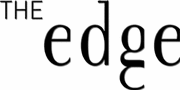 Imagine gazing over a cliff at the sparkling Indian Ocean, basking in the warmth of the tropical sun as the refreshing breeze blows through your hair, and you will picture your first morning at The Edge. In Uluwatu, Bali, this fabulous villa property is as peaceful as it is luxurious. Near the beautiful beaches of Nusa Dua and Uluwatu, you will enjoy the best of the relaxing island atmosphere and the comforts of modern luxury living. Beautiful villas are bright and vibrant, welcoming you with an elegant modern Balinese design that is comfortably open. Vaulted ceilings and large glass doors create a bright, tropical ambiance, bringing the beauty of nature into your room, and the fully-catered kitchen, integrated entertainment system, and dedicated butler service leave you wanting for nothing. Relax by your private pool on the sunny terrace and smile as your amazing island retreat has begun.
Start your day with a trip to The Edge Spa and be pampered in the lap of luxury as you forget about the world. Stroll down to the beach to sun yourself on golden sands, swim in crystalline waters, or even take a fascinating seawalk in an air-filled underwater dome. Charter a boat for some deep sea fishing, trek through the mountains and volcanic craters of Mt. Batukau, or coast through lush countryside and traditional villages on a mountain bike excursion. Take in the beauty of the island as a whole as you view rainforest, sea, volcanoes, and lakes from high above on a breathtaking paragliding or helicopter tour. At any time of day return to your villa to dine on gourmet cuisine prepared specifically for you. Breakfast is made to your delight by your butler in the villa kitchen, while each and every menu and meal is specifically crafted to your fancy. World-class chefs will create any dish you choose, served wherever you wish to dine. So after a truly fabulous dinner of haute seafood with a Mediterranean flare, you can sit back and sip a glass of wine as the stars come out over The Edge.
Amenities for The Edge
Dining
Poolside Dining
Private Dining
Wine Cellar
Bar
On-Site Amenities
Spa on Property
Fitness Center
WiFi
Butler Service
Outdoor Pool
Movie Theater
In-Room Amenities
Outdoor Showers
Private Pools
Fully-Equipped Kitchens
Interests
Active & Adventure
Beach
Reviews for The Edge
---
We stayed in a new villa called the Ridge with 2 other families, and enjoyed the entire trip. Brendon and Astina (Manager and Lead Butler) were kind, sincere, and very helpful. We only wished we could stay longer. Thank you again Brendon and Astina. We will be back later this year. Cheers...
---
The edge is one of cliff villa with view to die for. The view of ocean with waves definitely one of the best. Their service is ok, not so luxury equipment and details but the view overcome that. Considering the edge as event villa, they have plenty area for ceremony and dinner reception.
hartawan_cheung - Surabaya
---
Stayed here with my wife and 2 year old son this place is just absolutely amazing. We stayed in the ONE VILLA which was just out of this world feels like your on top of the world looking out into the ocean. From our amazing service to our Butler to the most relaxing massage with an amazing view to the amazing food prepared in your villa i just cant fault this place at all Brendon and his team are doing an amazing job i have already told all my friends the only problem is you have to book in early as this place is very popular we will definitely be back. Thanks guys .
trainer1232018 - Sydney, Australia
---
From the moment you reach the top stairs this place is amazing and breathtaking!!!! We made a reservation for Easter Sunday and brought our 2 children. Staff gave our kids Easter Eggs and they were so excited. The views are like no other... the pool amazing!!! We wish we had of taken more photos! Fish tacos were delicious and my drinks were delicious :) My husband ordered the Korean Fried Chicken but didn't realise how spicy it was. No questions asked they made it again for him! No charge. The staff here are so friendly and the whole atmosphere is so relaxing. I can't recommend this place enough and I can't wait to go back...!
---
We stayed here with our extended family for a special occasion and the Edge made it truly special and unforgettable. The grounds are impeccably maintained and feels very private and exclusive even in common areas. The rooms are luxurious and beautifully furnished. The view of the ocean is absolutely stunning and photos do not do justice of how it actually feels. We mostly ate within the resort during our stay and the food was delicious and beautifully presented. The butlers were very courteous and went above and beyond to make our stay comfortable. The only downside was that one of the rooms in the 5 bedroom villa smelled a little musky, and there was a slight hiccup in the 1 bedroom villa with the water (temporarily had no hot water, brown water coming out of the tap) which was fixed.
typophilia - Sydney, Australia
---