Please select your dates to see prices:
---
The Edge in Bali, Indonesia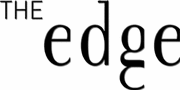 Imagine gazing over a cliff at the sparkling Indian Ocean, basking in the warmth of the tropical sun as the refreshing breeze blows through your hair, and you will picture your first morning at The Edge. In Uluwatu, Bali, this fabulous villa property is as peaceful as it is luxurious. Near the beautiful beaches of Nusa Dua and Uluwatu, you will enjoy the best of the relaxing island atmosphere and the comforts of modern luxury living. Beautiful villas are bright and vibrant, welcoming you with an elegant modern Balinese design that is comfortably open. Vaulted ceilings and large glass doors create a bright, tropical ambiance, bringing the beauty of nature into your room, and the fully-catered kitchen, integrated entertainment system, and dedicated butler service leave you wanting for nothing. Relax by your private pool on the sunny terrace and smile as your amazing island retreat has begun.
Start your day with a trip to The Edge Spa and be pampered in the lap of luxury as you forget about the world. Stroll down to the beach to sun yourself on golden sands, swim in crystalline waters, or even take a fascinating seawalk in an air-filled underwater dome. Charter a boat for some deep sea fishing, trek through the mountains and volcanic craters of Mt. Batukau, or coast through lush countryside and traditional villages on a mountain bike excursion. Take in the beauty of the island as a whole as you view rainforest, sea, volcanoes, and lakes from high above on a breathtaking paragliding or helicopter tour. At any time of day return to your villa to dine on gourmet cuisine prepared specifically for you. Breakfast is made to your delight by your butler in the villa kitchen, while each and every menu and meal is specifically crafted to your fancy. World-class chefs will create any dish you choose, served wherever you wish to dine. So after a truly fabulous dinner of haute seafood with a Mediterranean flare, you can sit back and sip a glass of wine as the stars come out over The Edge.
Amenities for The Edge
Dining
Poolside Dining
Private Dining
Wine Cellar
Bar
On-Site Amenities
Spa on Property
Fitness Center
WiFi
Butler Service
Outdoor Pool
Movie Theater
In-Room Amenities
Outdoor Showers
Private Pools
Fully-Equipped Kitchens
Interests
Active & Adventure
Beach
Reviews for The Edge
---
The staff were wonderful and very attentive. Ours was a travelling party of about 16 family and friends who were in Bali for my birthday. Staff were so friendly and cheerful that they even came out singing with a cake and candles for my birthday! Great touch. Would thoroughly recommend a visit to The Edge. Bucket list stuff.
Dennis D - Bunbury, Australia
---
We only stayed one day at the edge but we were mindblown how beautiful this place is. Felt like a dream! The staff is extremely friendly and those views are memories that we will never forget. WHAT A PLACE! Staying in this hotel would be a dream
---
My partner and I first visited this amazing property two years ago as part of the Bali Food Safari and fell in love with the ambiance and spectacular view. We were able to book a three night stay this year along with two friends and cannot recommend this boutique resort highly enough. Our butler, Sugi, was fantastic- always there to take care of anything we wanted, and also some things we didn't realize we wanted! He made contact with me before our trip and picked us up from our previous accommodation along with a driver. When we arrived we were greeted with a little gift for the ladies before being taken to our villa, The Mood. Our jaws dropped when we entered- the villa is expansive, beautifully furnished and exceptionally clean. Sugi gave us a comprehensive tour of our villa, which has two huge bedrooms with really comfortable kingsize beds,enormous bathrooms with a big bathtub and an indoor and outdoor shower. A massive deck upstairs had a breathtaking view over the gardens to the ocean and had four king size sun beds- one for each person. Downstairs was just as luxurious- a big living area with a very comfortable couch, a large tv, a dining area and butlers pantry with fridge and oven. The veranda outside had plenty of seating, and more sun beds and a bale complemented the private pool. I would have been happy to never leave the villa, but I knew what was down the hill at the cliffs edge- an amazing glassbottomed infinity pool! There are two pools side by side- one which is open to day guests, and another purely for house guests. The day guests come in around noon each day, so there is plenty of time to enjoy the pool in solitude if you wish. I was up early one morning to see the sunrise and I was the only one around-I watched the sun creep up as I lounged in the pool and it was perfect! Even with the day guests, however, the place was never noisy, and we could hear nothing from our villa. Breakfast was served in our villa each morning and there was always more food than we could eat. We had our dinners twice down at the bar/ restaurant area and you will never have a table with a better view for sunset than from the bar for the house guests. The menu was good, and the cocktails perfect, and very good value during happy hour. The gym was utilized by two of us, and had an amazing view and good equipment. The Spa is glorious, and I enjoyed one of the best massages I have ever had. The manager, Brenden, a very gracious host, called in to our villa on our arrival day and was very welcoming, and was visible around the complex each day-clearly keeping a close eye on things. He was also there to farewell us as we left- very reluctantly- all vowing to return. This truly is a fantastic place to switch off and relax. Thank you to Brenden, Sugi and all at The Edge- I think you have set the bar very, very high for us in Bali now!
Gobenny - Melbourne, Australia
---
After wonderful first trip to Bali year I was lucky enough to get a great deal at "The Edge" what an amazing place. The smallest detail is overseen by your private butler & nothing is left to chance. Sugi looked after us like we were family. He made sure that everything was perfect & punctuality is mandatory for these amazing staff. A brief visit from the manager Brendan was lovely & made us all feel like they really do care at this breathtaking place . The food was excellent & my included massage was the best I have ever had. Value for money, excellent everything & I would return in a heartbeat. You can even experience this amazing place as a day tripper! 11/10 from me!
moggyv8 - Tocumwal, Australia
---
The Edge-Bali . The location is easy to reach from Denpasar Bali, the road to the location is very good, the air in this cool area, this place is quiet and make your mind calm, the view from the villas is very nice, amazing and so beautiful
---