Please select your dates to see prices:
---
Kamandalu Ubud in Bali, Indonesia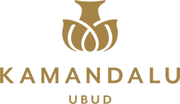 The Petanu River carves out a lush valley that cradles Kamandalu Ubud, a collection of villas that immerses guests in the Balinese way of life. "Kamandulu," adopted from Sanskrit, means "the vessel that holds the holy water," a moniker that encourages finding inner peace. Built from native wood and stone with peaked alang-alang grass roofs, the resort is a nurturing home base for authentic encounters with the countryside's shrines, villages and other cultural attractions.
Listen to the sounds of the rainforest from your four-poster bed. Go for a solitary walk, following stone paths past a lotus pond surrounded by frangipani and hibiscus. Quiet your mind until you feel the vibration of a passing hummingbird. Continue your exploration through Tampak Siring villages to the moss-covered Gunung Kawi temple. Tuck into a plate of Javanese fried rice.
Location of Kamandalu Ubud
Kamandalu Ubud
Jalan Tegallalang Kedewatan Ubud Gianyar
80561
Bali, Indonesia
Nearest Airport: DPS
Amenities for Kamandalu Ubud
General Information
58 Villas
Dining
Poolside Dining
Private Dining
2 Restaurants
Swim-Up Bar
Bar & Lounge
Picnics
On-Site Amenities
Beauty Salon
Concierge
Shuttle Service
Spa on Property
Gift Shop
WiFi
Game Room
Currency Exchange Service
High-Speed Internet Access
Outdoor Pool
Gardens
Jogging Track
In-Room Amenities
Air Conditioning
Direct Dial Telephones
Hair Dryers
In-Room Safes
Mini Bar
Satellite Television
Coffee & Tea Facilities
Private Pools
Private Courtyards
Activities
Bicycling
Cooking Classes
Cultural Classes
Excursions
Hiking
Scuba Diving
River Rafting
Bird Watching
Business
Business Center/Services
Meeting Rooms
Family
Babysitting
Kids Pool
Interests
Family
Honeymoons & Romance
Summer Getaways
Reviews for Kamandalu Ubud
---
I had a delightful experience at Kamandalu just over a week ago with my boyfriend. We had a pool villa which was beautiful. The view of the sunrise from our private cabana truly took my breath away and the staff were lovely. The room decor is slightly dated but still very nice. We really enjoyed the breakfast buffet, there was a lot to choose from, it changed a bit every day and everything was pretty tasty.... but for some reason, whenever we ate anything else at the hotel that was not from the breakfast buffet, it was absolutely disgusting. We did the picnic lunch on the little row boat, which was a great experience because we got to feed the fish and the staff member that joined us was so nice and interesting to talk to, however the food was inedible. Another time we thought it would be nice to order room service because it was raining and miserable outside. We already knew that it probably wasn't going to be fantastic but we thought that maybe if we ordered Indonesian dishes, we'd probably have a higher chance of it being good. However, we were extremely disappointed. The noodles were a foul tasting gluggy slop and the duck was all dried up and shrivelled, I literally hurt my tooth trying to bite it. Apart from that I really do recommend this hotel, there are so many fantastic restaurants and things to do in Ubud you shouldn't waste all your time sitting at the hotel anyway!!
Lucy G - Sydney, Australia
---
We stayed in the Ubud Chalet which is a luxurious villa with the most amazing bed I have ever slept in. I felt like a real princess. :-) Kamandulu is a breathtaking spacious hotel situated in the beautiful hills of Ubud and surrounded by rice fields. Everything here is absolutely fantastic - the staff, the food, and of course the infinity pool. Truly luxurious retreat far away for the noisy parts of Bali.
Monika P - Budapest, Hungary
---
I just had my dinner in Aira Cafe in Kamandalu Ubud Resort. And I got a really disappointing experience. I came here for a birthday holiday arranged by my daughter, we are so excited to spend this holiday with quite rest. I ordered australian tenderloin steak in medium for dinner. The waitress asked the side dish I prefer, so I chose spinach and French fries. It took so long for us to have our order served. Then I asked for bread that usually serves as complimentary while waiting for our food, she said she will bring some for us which she never came back. At last my steak came with no fries, then she said he will pick up soon, soon was about 45 minutes, I have finished my rough steak already. It was not a star hotel service at all. If they can not fulfill the order then they should not take the order or inform what would happen.
---
We stayed at the Garden Villa and the whole space was organized quite weird. It's a villa but the outdoor space within your room isn't really a space to relax. It's just having a fenced room with some greenery. You can notice that everything is a little old already and may need an upgrade soon. Service and Food was quite good!
willchentm - Detroit, Michigan
---
Stay there for 2 nights and the whole resort is like a Balinese village. Every villa have their own court yard and all the alley that connected every villa and facility was nicely design and it is very beautiful. You are literally surround by rice field, trees, jungle, and due to the higher price tag, you get less guest there = less crowded / privacy. Infinity pool at the far end was lovely, overlooking the jungle at the back of the resort and I highly recommend for the spa, either Chaya Spa or the forest spa, both are top notch! The only let down part I would say is the food. We had dinner at the restaurant near the pool and I would expect the chef at this luxurious establishment would have done better. Breakfast was ok but your cappuccino or flat white is from the machine instead of barista, coffee in the room is let down as well, I would prefer a nice pot of French press instead of capsules coffee.
---