Please select your dates to see prices:
---
Hotel Miramar Barcelona in Barcelona, Spain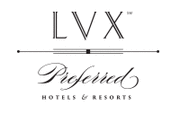 Imagine gazing out over beautiful Barcelona, the Mediterranean glistening in the distance, while you bask in the hot tub on your private terrace. At the Hotel Miramar Barcelona, such luxurious living is just another day. Part of LVX collection of Preferred Hotels & Resorts, this beautiful hotel was originally a palace built in the 1920's, and has been redesigned with a sleek modern style while retaining all the palatial elegance while preserving the original facade of an old palace. The 75 rooms, decorated in pure whites and dark earth tones, provide you with amazing views from the picture windows or private balconies. With plush linens, stand-alone tubs, and all the modern technology you desire, the Hotel Miramar is truly a masterpiece of harmony between classical and modern styles.
Set above the vibrant Las Ramblas district, the Hotel Miramar is just a short trip from amazing sights and eclectic culture. Walk down La Rambla and marvel at the multitude of street performers while shopping for luxury brands. Or stop at La Boqueria, the premier market for fresh foods in Barcelona. Here you can browse for amazing fresh produce and meats, or sit at one of the restaurant stalls and sample some delicious tapas. If you just want a small sample of La Boqueria, try one of the juice stalls for some refreshment before you continue your journey. Stroll through the Gothic Quarter to find some great cafes and marvel at the architecture of the great cathedral. After a long journey return to the hotel to unwind in the spa with a deep tissue massage, or ice water bath. Complete the night with a meal indulging your palate with a menu of Catalan and Mediterranean cuisines, as well as a list of fine European wines to pair with. Or perhaps recline next to the pool and delight in a cocktail from the poolside bar. At the Hotel Miramar, the palatial ambiance may make you feel like royalty, and with such luxurious surroundings you are guaranteed to live like it for the duration of your stay.
Location of Hotel Miramar Barcelona
Hotel Miramar Barcelona
Plaza Carlos Ibanez, 3
08038
Barcelona, Spain
Nearest Airport: BCN
Amenities for Hotel Miramar Barcelona
General Information
Ecologically Sustainable Practices
Handicap Accessible Facilities
Dining
Pool Bar
Restaurant
24-Hour Room Service
Bar
On-Site Amenities
Concierge
Spa on Property
Fitness Center
Outdoor Pool
Outdoor Pools
In-Room Amenities
Complimentary WiFi
Interests
Family
Hotels
Spa & Wellness
Reviews for Hotel Miramar Barcelona
---
Have stayed twice before and have to say this time we had very poor service. Firstly they had no reference to our reservation. Secondly they put us in a standard room even though I had booked and paid for a premium room with a view of city or sea - we had a view of the pool! Got fobbed Off by being told it was because we wanted a twin room! We got our room moved but not easily - had to wait until 3.30pm the next day. Breakfast was very very poor. Standard gone completely downhill - especially for what they charge. No one to open the door for you and see you into a taxi like the other 5 star hotels in the city. Wish I had followed my instinct and stayed at the W Hotel - we went there for a drink and they were 100% more hospitable and the cost of staying, with breakfast, would of have been the same.
Sazza26 - Reading, United Kingdom
---
I have stayed at this hotel during the past 15 years and it has changed management a number of times. The latest management seems to have done a better job. The hotel has a great view of the city and there are number of good restaurants nearby. Try Martinez which is nearby.
---
The Miramar hotel is located on top of MonjuĂŻc, which means you get a very nice view over the city. On the other hand it means you have to descend about 400 stairs to get to said city and worse.. reascend them when you want to go back to your room after getting sunburned like the hated white straight male you are if you are me. Luckily there's a cable car which you will not be able to use if your dearly beloved is afraid of heights. Taxi it is. The 5 star designation of the hotel means little to no hipsters (they rather stay at 3 star hotels which charge more for "industrial" rooms) but more people with nosejobs, chihuahuas and annoying posh children. The facade of the hotel at the top of the hill looks 5-star but unfortunately the main entrance is located on the side and the hotel owners havent bothered with a proper paint job since the last prisoners left the castle of Montjuic. I'll have to write a bad review about booking.com too as it doesnt show me in my confirmation mail which type of room I booked but anyways it was the one just under the "suite" in level of luxury. The setup was very nicely done with a terrace showing us the city, the sea and what EUR 50 more a night couldve offered us in the form of the W hotel. No complaints though, the rooms were spacious, the general finish was good and the seperate design bathtub allows for two people to enjoy it at the same time. I liked the "open bathroom" idea, allowing you and your loved one to watch your favorite series from the bathtub, but the devilishly difficult to open curtain which seperates the bedroom from said bathroom proved almost too much for the helpful hotel clerk, who spent over 10 minutes trying to open it just enough for us to enjoy the room as displayed on the website. The wellness and spa is very minimal and the indoor pool doesnt offer a view outside, while the outside pool doesnt open until May and honestly is not that big either when looking at the number of rooms. Conclusion: you want to upgrade your room to my unknown level (thanks booking) so you at least have space, a nice terrace with amazing view and the design bathtub with open bathroom because honestly that is what makes the hotel earn its 5 star status. Dont book it for the wellness and dont expect the lavish luxury of the W which probably gives you more return per buck. But then again you only need to step out of the door at the W to be greeted by 25 beach salesmen trying to sell you blankets, mohito, beer and agua nonstop so all in all we were very happy on our mountaintop. One last piece of advice: dont just look on the booking.com (again those guys ruining it) map view as you will think the hotel is located very close to the sea. Well... it is, if you're a bird. Disclosure: writer is not a bird and does not enjoy an overdose of stairs
---
Great hotel on the mountain overlooking Barcelona. Nice big rooms. The terrace of the hotel has the best view of Barcelona. The swimming pool looks great and the restaurant is top of the bill! From the hotel you walk easy down to the city center and a few meters outside the hotel there is a small restaurant which serves the best white sangria and tapas.
BarbaraLuijks - Hoogerheide, The Netherlands
---
I don't normally rant on reviews as there are always points that aren't going to be up to eaveryones standards, but I'm a little frustrated with the experience we have had here. Ill start by saying the location is great and hotel is nice on the eye. Onto the not so good. We arrived Friday after being at a conference in Salou for 4 days, heavily pregnant with my husband so we could have 1 last relaxing break before the baby is here. We picked this location as it slightly out of the way of the hustle and bustle of the city, with beautiful views and what looked like a lovely hotel. My first compliant is my husband used the hair dryer (to dry his beard) on the first night and it shot sparks out and set his beard on fire. We told reception as we went out for dinner and they laughed... apologised said they would replace it whilst giggling and asking if we were serious!? My 2nd compliant is that every morning we had a lie in. Making the most of being child free plus I'm exhausted, house keeping knocked on the door starting at 9am every day. To me this seems a little early. And it wouldn't be once. Saturday morning they came round 7 times in the space of 1 hour. And lastly, this is the point that frustrated me the most, the hotel is next to the police firing range. Every day, all day intermittently every 10 mins or so they fire off 20 rounds or more. It is as if someone was stood on the balcony letting off fireworks. Even on Sunday. I fell asleep to this noise and was woken by this noise every day. We still have 1 night here and I have never been more excited to go home. So what was supposed to be a relaxing (expensive)Babymoon weekend has turned into being more stressful than just relaxing at home. We stayed in a deluxe room 411 that over looked the waterfall. Avoid it.
Georgina L - Surrey, United Kingdom
---