Tell us how much you want to pay per night for your stay at this hotel. Only you will see your offer and you'll find out instantly if it is accepted.
Number of nights left at auction prices: 15
Room: Deluxe Room
Blackout Dates: May 11-12, 2018
Included: 10% Tax and Complimentary Wi-Fi.
Not Included: Any additional applicable taxes, surcharges and fees are payable to the hotel directly.
How it works
You can make up to three offers for your stay date_in to date_out.
Valid Travel Dates: Apr 12, 2018 - Dec 29, 2018. Travel must be completed by

Dec 29, 2018

or will be forfeited. No extensions will be offered.
Minimum of 2 consecutive nights
Hotel stay is for single/double occupancy, subject to specific inventory availability for stated room category and valid for room-only accommodations (unless otherwise noted).
Reservations must be made through Preferred Hotels & Resorts Redemption Desk only. Please do not contact the hotel directly.
Reservations are not confirmed until a confirmation number has been issued by Preferred Hotels & Resorts.
Auction hotel stay is non-refundable and cannot be combined with any other offers.
Your offer was low but close!
Would you be willing to pay $ per night?
You already made an offer on this hotel which was accepted. If you want to make another offer for this hotel, you may do so after 48 hours. If you have questions, please visit our support area here.
Or book now on one of these sites:
Please select your dates to see prices:
---
Hotel Miramar Barcelona in Barcelona, Spain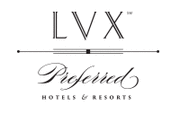 Imagine gazing out over beautiful Barcelona, the Mediterranean glistening in the distance, while you bask in the hot tub on your private terrace. At the Hotel Miramar Barcelona, such luxurious living is just another day. Part of LVX collection of Preferred Hotels & Resorts, this beautiful hotel was originally a palace built in the 1920's, and has been redesigned with a sleek modern style while retaining all the palatial elegance while preserving the original facade of an old palace. The 75 rooms, decorated in pure whites and dark earth tones, provide you with amazing views from the picture windows or private balconies. With plush linens, stand-alone tubs, and all the modern technology you desire, the Hotel Miramar is truly a masterpiece of harmony between classical and modern styles.
Set above the vibrant Las Ramblas district, the Hotel Miramar is just a short trip from amazing sights and eclectic culture. Walk down La Rambla and marvel at the multitude of street performers while shopping for luxury brands. Or stop at La Boqueria, the premier market for fresh foods in Barcelona. Here you can browse for amazing fresh produce and meats, or sit at one of the restaurant stalls and sample some delicious tapas. If you just want a small sample of La Boqueria, try one of the juice stalls for some refreshment before you continue your journey. Stroll through the Gothic Quarter to find some great cafes and marvel at the architecture of the great cathedral. After a long journey return to the hotel to unwind in the spa with a deep tissue massage, or ice water bath. Complete the night with a meal indulging your palate with a menu of Catalan and Mediterranean cuisines, as well as a list of fine European wines to pair with. Or perhaps recline next to the pool and delight in a cocktail from the poolside bar. At the Hotel Miramar, the palatial ambiance may make you feel like royalty, and with such luxurious surroundings you are guaranteed to live like it for the duration of your stay.
Location of Hotel Miramar Barcelona
Hotel Miramar Barcelona
Plaza Carlos Ibanez, 3
08038
Barcelona, Spain
Nearest Airport: BCN
Amenities for Hotel Miramar Barcelona
General Information
Ecologically Sustainable Practices
Handicap Accessible Facilities
Dining
Pool Bar
Restaurant
24-Hour Room Service
Bar
On-Site Amenities
Concierge
Spa on Property
Fitness Center
Outdoor Pool
Outdoor Pools
In-Room Amenities
Complimentary WiFi
Interests
Family
Hotels
Spa & Wellness
Reviews for Hotel Miramar Barcelona
---
We stayed at Hotel Miramar for 3 nights, during our wedding celebrations. For being a 5 star GL, we thought it lacked some efforts, specially when it comes to final touches in the room (decoration and devices in general). There was a weird smell around the toilet area that resembled that of cat pee, although it was probably just humidity (room 324). The terrace was great, fantastic views. The bed was comfortable, and so were the pillows. The staff were friendly and specially Ignasi who helped a lot through our stay. On our first night there was some noise outside coming from a different venue and Ignasi made every effort he could to make sure we wouldn't be bothered by noise again, and it all went fine. We didn't have time to try the spa sadly but it looked amazing.
Mir_Sldk - Barcelona, Spain
---
Hotel was beautiful. Lovely balcony. King sized bed. Unique tub. Only regret was that we were staying only for one day. the only negative was that we had to wait until 3:00 to get into our room. Have to agree with other reviews that this hotel is way off the beaten path. However, we had done all of our sightseeing previously so we were content to enjoy the hotel.
---
Located on Mount Montjuic, the hotel is a bit isolated with the main attraction. You have to either take a taxi or walk for about 25 minutes to reach anything. I stayed 3 nights at the Miramar. One nice thing is that you are seated while you are checking in. It is not a very big hotel, but with nice view over looking the harbour. The layout of our room is interesting that the oval shape bathtub is placed in the middle of the room, with separate shower and toilet. The bathtub is separated by a sheer curtain from the beds. It is a room layout perfect for loving couples, but not for 2 working colleagues. The room is spacious, and bright enough. Bed is comfortable. The cleaning ladies are not very well versed in English, but are hard working. The hotel backyard has direct access to the garden behind the hotel. There is a small cafe on the left serving lunch and drinks, and a restaurant on the right serving seafood meals. There is also a cable car station leading to the convention located on the other side. The reception introduced us to a local restaurant on the first night of arrival, but the restaurant is the worst of the whole trip. The breakfast is probably the worst of all. Both the restaurant environment and the food is 3 star at most.
CLau888 - Hong Kong, China
---
Have stayed twice before and have to say this time we had very poor service. Firstly they had no reference to our reservation. Secondly they put us in a standard room even though I had booked and paid for a premium room with a view of city or sea - we had a view of the pool! Got fobbed Off by being told it was because we wanted a twin room! We got our room moved but not easily - had to wait until 3.30pm the next day. Breakfast was very very poor. Standard gone completely downhill - especially for what they charge. No one to open the door for you and see you into a taxi like the other 5 star hotels in the city. Wish I had followed my instinct and stayed at the W Hotel - we went there for a drink and they were 100% more hospitable and the cost of staying, with breakfast, would of have been the same.
Sazza26 - Reading, United Kingdom
---
I have stayed at this hotel during the past 15 years and it has changed management a number of times. The latest management seems to have done a better job. The hotel has a great view of the city and there are number of good restaurants nearby. Try Martinez which is nearby.
---