Please select your dates to see prices:
---
Beijing Hotel NUO in Beijing, China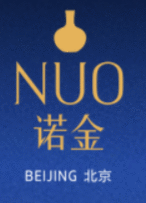 Built in the 1900s, Beijing Hotel NUO has long stood as an icon of Beijing's historical heritage. The venue of many significant political and cultural events, it has become one of Beijing's most distinguished addresses. Ideally situated at the crossroads of famous Chang An Avenue and the district of Wangfujing, Raffles Beijing Hotel is in the heart of the prestigious business and commercial districts and a few minutes from the mystical Forbidden City, historical Tiananmen Square, the Silk Market and other famous sights. It is also a short 15-minute walk from Beijing railway station and less than five minutes from Wangfujing subway station.
Beijing Hotel NUO epitomises elegance and exclusivity, as guests luxuriate in 171 beautifully appointed guest rooms and suites, which are some of the most expansive and decadent in Beijing. The inimitable Raffles experience is taken a step further with sumptuous culinary creations to delight every palate, state-of-the-art meeting and banquet facilities and a Fitness Centre complete with its own indoor swimming pool.
Location of Beijing Hotel NUO
Beijing Hotel NUO
33 East Chang An Avenue, Dongcheng District
100004
Beijing, China
Nearest Airport: NAY
Reviews for Beijing Hotel NUO
---
This is a nice, comfortable hotel in a great location. The room we stayed in was super spacious and well appointed. While the room itself was very comfortable, I felt like the hotel's response time could be a little better. 45 minutes and two phone calls to deliver an extra towel (which we'd already requested at the time of booking) seemed a bit much. The Travel Desk was a little clueless too, and unable to really help with sightseeing options. These are minor things though, and the hotel itself is a nice place to stay for a couple of days.
madonionslicer - Singapore, Singapore
---
Having travelled to Beijing by train I arrived late evening and tired. Check in was prompt and friendly and I was immeduately taken to my junior suite which was nicely furnished and very comfortable. The concierge helpfully arranged a trip for the following day for me. I had a great nights sleep. Breakfast was of a good quality with an extensive choice. There was a well equipped gym and a good sized pool which has seen better days. The hotel has a slightly unusual set up with a lot of bedrooms being in an adjoining building behind the original building. I must admit to being rather disappointed to be in this new part which involves a lift , a walk and then another lift to get too but I was very satisfied with my room and the style felt in keeping with the front building despite the external appearance. The hotel is in an excellent location and my stay passed by far too quickly. I am already planning my return.
Suzanne D - Ascot, United Kingdom
---
Nuo is a beautiful hotel. Their dinner buffet had tons of options and was really delicious. The rooms are sizable and have lovely views. The bathroom was a highlight- very spacious (about half the size of the room) and had a good size tub with views of the surrounding area. Staff is friendly, amenities are nice, and the bed was large and comfortable.
---
We couldn't have enjoyed ourselves any more - the deco ambience of the large, almost palatial room, the accomodating, fluent english of the check in staff and the concierges. The room was the right temperature - even though it was -7'C outside. Not too hot like so many hotels. We found our way to the bar and the restaurant during our stay - surprisingly uncrowded, with european quality meals that were pleasantly affordable, but that is for another review... The concierge easily arranged a car and driver to the airport - we didn't want or need a large audi or mercedes, nor did we want one of beijings taxis, so we told them this and they arranged a driver with a spotless black vw passat for a fixed price. Well done. tiannamen square, the summer palace and the wangfujing shopping district are all an easy stroll from this location, and train subway stations are close by too. We will surely stay here again when we next visit Beijing.
---
Service was the biggest minus sign from my stay here. Concierges often didnt know what they were talking about, but pretended they did. One concierge told me I had to have a guide to go to the Forbidden city, which would cost 700 RMB, this was of course not true. But they are good for booking tables and tickets in Chinese if you know what you want. We had to pay 80 RMB for 4 slices of toast that cost probably 10 RMB in the store, because one of us was sick and the doctor said she needed it. In contrast to other hotels I have been, they didn't call Visually, the room looked nice. Though, bathtub didn't turn off sometimes, so I had to turn off the water before it became to high, so that it wouldn't overflow the bathtub. Shower dripped for many hours after a shower. Door to the bathroom with the bathtub wouldn't close. Heating was on 15 degrees, and felt like 30 celsius degrees, and turning of the heating didn't help, so they had to bring a fan that didn't work in many of the sockets. There weren't a room service menu in our room even though it was supposed to. Phoning room service by speed dial didn't work. Pool looked old and was too cold for me to swim in. Fitness center looked very good. This hotel could need some touching up. We feel like we paid for the location. Metro stop, mall and Forbidden city is very close to the hotel.
---