Please select your dates to see prices:
---
The Fitzwilliam Hotel Belfast in Belfast, Northern Ireland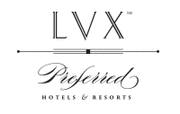 With a locale as Irish as its name, The Fitzwilliam Hotel Belfast boasts a chic, modern exterior, five-star facilities, and a warm, inviting atmosphere in the charming northern coast of Ireland. Situated near the Grand Opera House along renowned Great Victoria Street in an urban metropolis, this brilliantly designed hotel provides a contemporary feel in a classic setting. 130 elegantly designed guestrooms include a space for every type of travel, from Executive Rooms for travelers on the go to ultra-luxurious Penthouse Suite, outfitted with a private butler, computer controlled lighting, and sumptuous Italian furnishings. A part of the LVX collection of Preferred Hotels & Resorts, even the smallest details at The Fitzwilliam are handled with precise care. An attentive, but unobtrusive staff ensures all your vacation needs are met, while each room is supplied with all the comforts of your dream home.
As home to the area's most celebrated eatery, Fitzwilliam Hotel's restaurant provides a delightfully refreshing spin on communal dining. The Restaurant's labyrinths of tables are flanked by deep rose chairs and elegant crystal, while the inspired menu is sure to please. It's location in the heart of the city means The Fitzwilliam Hotel is ideally situated for a romantic stroll through Belfast's cultural exhibits, restaurants, shops, and pubs. If you would rather stay closer to "home" enjoy the local color in the city's most exciting, lively, and entertaining spot: the bar. Known as a local "watering hole," guests and natives alike gather there to cheer on the home teams. Just relax and take it all in, everything you need is available with a hint of extravagance at The Fitzwilliam Hotel Belfast.
Location of The Fitzwilliam Hotel Belfast
The Fitzwilliam Hotel Belfast
Great Victoria Street
Belfast, Northern Ireland
Nearest Airport: BFS
Amenities for The Fitzwilliam Hotel Belfast
General Information
Ecologically Sustainable Practices
Dining
Private Dining
Restaurant
Bar
On-Site Amenities
Concierge
Fitness Center
In-Room Amenities
In-Room Safes
Complimentary WiFi
Activities
Sightseeing
City Tours
Business
Meeting Rooms
Business Center
Nearby
Shopping
Zoo
Museums
Restaurants
Nightlife
Reviews for The Fitzwilliam Hotel Belfast
---
Beautiful room well equipted and modern. A hotel that goes the extra mile and is top class. Nice staff. I especially love the bluetooth radio player in the room and the light dim switches. Rokm was spotless, so clean and luxury
Tiikii - London, United Kingdom
---
Took my 82 year old mum to this hotel and had an excellent stay. Staff were so helpful and kind. Rooms were really well decorated and and extremely comfortable. Beds turned down at night and extra little touches. Concierge's were 10 star. Food and bar staff amazing. Thoroughly enjoyed our stay. Excellent location.
---
From check in to check out was first class. Jessica at reception was friendly and helpful and was sincerely apologetic about our only criticism ( builders waking us at 7am which was not the hotels problem). The room was clean, quiet ( until 7am) and the turnover service was a lovely treat. We enjoyed cocktails in the bar with interactive staff and David gave us excellent service for breakfast. All very modern, professional and relaxed.
dev_law - Armagh, United Kingdom
---
The Fitzwilliam Hotel Belfast is an amazing place to stay. It is conveniently located in the center of the city, a quick easy walk to a lot of places. The hotel staff was stellar. Everyone is so friendly and helpful. They were professional and accommodating. Our room was comfortable and clean. We treated ourselves to two, afternoon tea reservations, a meal in the restaurant, a couple meals and drinks in the bar, as well as room service, during our stay. It was all excellent. The entire staff was great. Sleeping was wonderful. The room was so comfortable and quiet. Housekeeping always made sure our room was supplied with bottled water and they did a very fine job cleaning each day. The concierge was wonderful. Each day was met with a warm smile and they usually inquired as to what your plans were for the day and offered suggestions if you were looking for some. We were sad to leave the Fitzwilliam, but will stay again and again, whenever we return to Belfast.
---
I had rang The Fitzwilliam in Belfast to book afternoon tea for my sisters special birthday. I had booked a table for four. I had rang the week before we were going to confirm the booking and also to inform them of allergies as they requested in the previous phone call. I also asked as it was a special birthday could they add a few extras in for afternoon tea I was told that it would b noted. When we got there I was told the table was booked for two, I said no I booked it for four. We were then directed to our seat. We were brought out the starter of soup etc. I had booked the champagne afternoon tea we waited to see if we were going to get the champagne but in the end I had to ask for it. The waitress then brought out the starter after we had finished it the waiter brought out the sandwiches and pastries but no one had cleared the previous plates etc from the table. We had to ask for the table to be cleared and also to provide more side plates. The waiter stated there was fresh squeezed lemon in the sandwiches which one of my friends could not eat. I had told him this. He took the cake stand away and brought the same one back with a few sandwiches off it. He then gave my friend her own set of sandwiches. He left. We thought he had gone to get the pots of tea but no again we had to ask for the pots of tea. Also the little extra they added for my sisters birthday was a red oblong plate with happy birthday on it which we still laugh about. It hadn't even a pastry on it. I have to say I was very disappointed with the service and the whole setting from the beginning as I had booked this as a surprise for my sister for her birthday. We expected better especially for the price of it. The only positive outcome I can state is that we were not charged the full price.
marthawallace2018 - Derry, United Kingdom
---