Please select your dates to see prices:
---
Montage Beverly Hills in Beverly Hills, California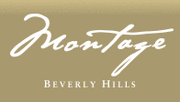 With its throng of designer shops, high-end jewelers, chic cafés and chauffeur-driven limousines, Beverly Hills is certainly the land of luxury. In the middle of this Los Angeles Garden of Eden is the magnificent Montage Beverly Hills, a Preferred Hotels & Resorts property, and part of the Preferred Hotel Group . Its eight lavish floors, neatly tucked beneath a terra cotta roof, contain guest rooms that pay homage to the grandeur of Hollywood's Golden Age, with modern-day indulgences evident at every turn. Each spacious sanctuary features a mix of dark wood furnishings, custom chaise lounges, gentleman's valets, showers with invigorating dual heads, and stunning cityscape views.
While the surrounding area has plenty of fabulous restaurants, there is no need to leave the premises while nesting at Montage Beverly Hills. The hotel offers a pair of signature restaurants that includes an all-day dining destination with a flora-filled room and loggia, and an exclusive 44-seat fine dining restaurant with a sumptuous menu that awakens the palate. The rooftop bar and grill is another option, with a full kitchen, fireplace and a long list of libations. Your stay at Montage Beverly Hills can only be enhanced with a visit to the 20,000-square-foot bi-level spa, featuring a co-ed mineral pool, plus a menu of holistic treatments administered in well-appointed treatment rooms and wet areas. Having your name on this hotel's guest register puts you at the epicenter of elegance, from the house of Dior to the diamonds of Tiffany & Co - it is all waiting for you.
Location of Montage Beverly Hills
Montage Beverly Hills
225 North Canon Drive
90210
Beverly Hills, California
Nearest Airport: LAX
Amenities for Montage Beverly Hills
General Information
201 Guest Rooms
Pet Friendly
Dining
19 Restaurants
4 Bars
Poolside Dining
Restaurant
Room Service
Bar & Lounge
On-Site Amenities
Beauty Salon
Concierge
Spa on Property
Media Room
Laundry Service
Heated Pool
Fitness Center
Boutiques
Butler Service
Luxury Car Collection
Gazebo
Pool Butler
Gardens
Car Rental
Pool Cabanas
In-Room Spa Services
Patio
Private Garage
In-Room Amenities
Air Conditioning
Bathrobes
In-Room Safes
Mini Bar
Marble Bathrooms
Flat-Screen Televisions
Luxury Linens
Luxury Bath Amenities
Rain Showers
Activities
Pilates
Yoga
Fitness Classes
Art Classes
City Tours
Business
Business Center
Business Services
Family
Children's Programs
Babysitting
Kids Club
Children's Amenities
Play Area
Nearby
Historic Sites
Shopping
Train Station
National Parks
Art Galleries
Museums
Restaurants
Golf
Nightlife
Beaches
Antique Shopping
Parks
Shopping Mall
Theatres
Public Transportation
Amusement Parks
Market
Convention Center
Interests
City
Summer Getaways
Reviews for Montage Beverly Hills
---
This is the best experience. as soon we got to the driveway Scott. open the door and help us to get our suitcase. the way he act is a 5 star hotel. we got this experience thru my sister, as a gift, as soon we got to our rooms a great chocolate amenity was waiting for us with the rodeo drive and Gucci bag . which was great, we have our tea at the Roof Top and the view. it was out of this word. our dinner experience was great, Tony our server was great, and the manager was always on the floor make sure everything was ok.. Thank you Georgie team great experience. Thank you Chris at the front. desk, and housekeeping , and specially to IRD for great experience in our breakfast. Moe and Steve
---
My son & I stayed here for 5 days in April . From the minute we arrived to the minute we departed , we were treated like VIP's. Our room was spacious and had everything you could want or need in it . My son loved the electric curtains . The bathroom was large with a separate toilet . The water pressure in the shower was fantastic , the bath pillow was a lovely touch & the bath salts smelled heavenly . The beds were so comfortable, we didn't want to get up in the morning . We loved the personalised pillow and the delicious chocolates that arrived each night with turndown service . The daily servicing of the room was fabulous, and the ladies did an excellent job . The in house cars are available to take you where you want to go within a certain kilometre radius. My son thought arriving at The Grove shopping centre in a Rolls Royce was pretty special . The staff are polite and friendly at all times and were happy to make dining reservations for us at restaurants in LA at a moments notice .We made use of the gym every day as well as the rooftop pool . The hotel is close to everything in B.Hills, & we can't wait to be back . Thank you for a very special, unforgettable stay !
funkyfamilyof5 - Sydney, Australia
---
The Beverly Hills Montage is a real disappointment. From the moment you walk in, the service is very poor, everybody has an attitude problem, no one wants to help unless you are a superstar. The rooms are dark, room service arrived cold... Only positive is great location.
---
Upon arrival, I felt at home! My trip to the Montage was to celebrate my daughter's birthday. Everyone was kind and accommodating; our room was lovely - two bathrooms, a sitting room and a bedroom with a large terrace. The concierge attendants were helpful, arranging our house car service and surprising my daughter with a thoughtful birthday treat in our suite. On Sunday evening, at about 8:00pm, my daughters (10 and newly 13) and my 13 year old's friends - both 13, went to the rooftop pool. As we exited the elevator, kind staff members pointed us toward the pool. The children played a game of telephone in the pool, while I read beside the jacuzzi. And here's where my humiliating, hurtful and disappointing experience begins... I felt someone looking at me, so I stopped reading and see a man standing in front of me. This man was a Montage employee. He said "Only hotel guests are allowed here at this time. And are they with you?" (referencing the children) I said "I am a hotel guest." With shock, he then whips out this piece of paper and says "Name and room number." I provided him the information that he requested and then he said "Well, the pool closes at 10:00pm." And he walked away. Nothing that he said was at all in a polite way. He had zero kindness in his approach. And if questioning guests is part of the protocol, he was the only one following it and the protocol should not involve making guests feel unwelcome and under scrutiny. I was in shock. I felt humiliated. And in that moment, I just wanted to keep my composure and end my daughter's birthday trip from the other side of the country on a positive note. But tonight I sit wondering - what does a Montage hotel guest look like? And what about me didn't look like a guest at the Montage? My only guess is that my skin color had something to do with his treatment toward me. I was reading by the pool, while black.... Humiliated. Hurt. Offended. Angry.
court20191 - Great Falls, Virginia
---
Great location, great food, and the staff is very pleasant. 3 instead of 5 stars for the following reasons... -No coffee maker in the rooms, despite the fact that I have had Nespresso machines in my rooms at other Montage properties. -We didn't get the suite we originally booked. We were relocated for some reason, and the suite we ended up in was nice, but not quite what we were promised. -We arrived early, exhausted, and after a long day of travel, we wanted a shower. They don't have a room that guests can use to shower or change in before check-in time, and the spa was closed for maintenance. (Undisclosed at the time of booking). So, we had to sit around for 5 hours before our room was ready. That's 5 hours of vacation we'll never get back. It was very disappointing. After a long day of travel, feeling grimy and tired, a person wants to prepare before hitting Rodeo Dr. or any other BH activities. This was a horrible first impression, and if not for Saodat, who has excellent customer service, we would have probably cancelled our reservation and moved to another hotel. -Each morning the bathroom in our room smelled like sewer gas. This was, of course, before it was used by anyone. I'm not sure if it was the ventilation system, or some issue with bad plumbing, but all four of us noticed it every morning. -They need more chairs and fewer cabanas around the pool. All of the chairs are usually taken by 9:00-9:30 am. I never saw anyone in a cabana, even though there were about 10-12 for rent. If they're not being purchased, the hotel should convert some of them to regular chairs so all guests can be accommodated. The hotel was full, the pool deck was full, but the cabanas were empty. In summary, it's a great location with a fantastic staff. I would highly recommend they do something to address how to accommodate people who arrive prior to check-in, and look into that plumbing problem, (or whatever it is). Finally, they need to put a coffee maker or Nespresso machine in each room/suite like the other Montage properties.
---