Please select your dates to see prices:
---
Montage Palmetto Bluff in Bluffton, South Carolina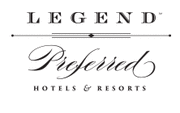 Montage Palmetto Bluff features a charming collection of rooms, suites, cottages, cottage suites, and vacation homes that are all nestled between vibrant waterfronts and tranquil forests. Designed in a classic Southern style, these accommodations offer luxurious residential touches such as vaulted ceilings, fireplaces, opulent bathrooms and verandas with stunning views. A charming collection of luxury vacation homes are also available on a nightly basis.
From paddle-boarding along the May River to taking some time out for a relaxing day at our world-renowned spa, Palmetto Bluff offers an opportunity for endless adventures. It's difficult to choose from the diverse and authentic Southern cuisines available at Palmetto Bluff's many eateries. Whatever you choose is sure to hit the spot and add even more flavor to your day. Begin your day with some griddle-cooked favorites and some lively conversations. Enjoy lunch and dinner that caters to your whims, from simple-but-spectacular soups and salads all the way to five-course meals and fireside s'mores. Complete your South Carolina epicurean experience with a healthy variety of fine wines, delicious and refreshing craft beers, and unforgettable classic and creative cocktails. A place of experiences and connections, discovery, surprises and authenticity...every day at Palmetto Bluff can have something new to offer - for those who seek to find it.
Location of Montage Palmetto Bluff
Montage Palmetto Bluff
19 Village Park Square
29910
Bluffton, South Carolina
Nearest Airport: CHS
Amenities for Montage Palmetto Bluff
General Information
55 Guest Rooms
Dining
Outdoor Dining
Wine Cellar
Cafe
Bar & Lounge
Picnics
Lounge
Market
Restaurants
On-Site Amenities
Hiking Trails
Golf Course
Equestrian Center
In-Room Amenities
Fireplaces
Private Verandas
Vaulted Ceilings
Activities
Bicycling
Excursions
Fishing
Hiking
Kayaking
Tennis
Ecological Excursions
Canoeing
Nature Walks
Fly Fishing
Clay Bird Shooting
Golf Lessons
Bocce Ball
Wellness Programs
Boating
Paddleboarding
Horseback Riding
Golf
Interests
Active & Adventure
Eco Friendly Luxury Vacations
Family
Golf
Hotels
Reviews for Montage Palmetto Bluff
---
Full disclosure that I have ventured into the world of travel and am now a Personal Travel Designer. This is important for me to share because I will be travelling a heck of a lot more and I do receive invitations by suppliers to experience their properties and services which I do to beable to share those with my clients. Be that as it may however; I will continue to only provide reviews based on my personal experiences as I always have done in the past. Now that I have that out of the way... On to my review of the Montage Palmetto Bluff. I was invited to the MBP by Air Canada and Preferred Hotels (of whom the MBP is a member of). It was my first time visiting the Low Countries of the Southern United States...Bluffton, South Carolina specifically and so I wasn't really sure what to expect. I was delighted with my experience on so many levels. Firstly the MBP is a gorgeous property. It is a coastal retreat located in South Carolina about a 30 minute drive from the Savannah airport. The property has 230 various rooms (rooms in the inn, cozy cottages for a couple. even 3 and 4 bedroom houses which are perfect for larger families, groups of friends, wedding parties...you get the idea. There are eight restaurants on site, 16,000 square feet of event space for meetings, weddings, etc. Onsite as well is a Jack Nicklaus golf course, a marina, spa, wine cellar and all of this is located in a beautiful setting on a 20,000 acre nature preserve....and the grounds and surrounding waterways are stunning. My cottage (I was travelling solo) was lovely and all of the other accommodations that I saw during my brief stay are also beautifully designed, comfortable, warm and very inviting. MBP has a bit of an interesting set up as there are "corporate" accommodations such as the inn and various cottages and then one is actually able to purchase a piece of property and build a cottage - subject to strict specifications - and then add that property into the MBP property portfolio for rental purposes. So there are corporately and privately owned properties on the grounds available to accomodate guests. Each cottage or residence (as well as the inn) has bicycles that guests can use to commute through the property. There is a little village (Wilson's Village) that has a general store with a complete offering of foodstuffs to enable guests to cook in residence, a boutique, a pro shop just like a small town might have to serve local patrons. There is a guest marina where one can use for their own boat, three pools, two gyms, horses for trail riding, nature trails for hiking and biking, a children's program with a focus on nature and the outdoors, saltwater and freshwater fishing, dolphin tours (yes...I saw dolphins while out on a river cruise), kayaking, canoeing, paddleboarding, and one can even rent a 1913 motor yacht for luxe private experience. Tennis courts, lawn, racquet and bocce and even a bowling alley are also available for to while away the time. This is also a lovely property to consider for a wedding as it can be as intimate or as grand as the budget will allow. The food was delicious; beautifully prepared and presented and there were plenty of opportunities to enjoy it from breakfast to pre-dinner "frogman's stew" which is complimentary and served beside a roaring late afternoon fire and perfect with cocktails, to any of the meals served within the reserve be it in-room dining, or enjoying waterfront views at the Canoe Club, ending the night - again by a roaring fire with homemade marshmallows and delicious chocolate to make a batch of S'mores. The Montage Palmetto Bluff is only a 2 hour and 15 minute flight from Toronto which makes it a quick and easy getaway for 2 or 3 days...a getaway whether solo, a couple or family getogether would leave you feeling relaxed and refreshed. I found it to be a lovely quiet, peaceful, restful getaway, I toured the waterways and saw dolphins frolic, had a lovely picnic at Moreland, toured the grounds on bicycle...in short I loved my mini-vacay there and would return in a flash. Feel free to ask me questions about Montage Palmetto Bluff, I would be happy to share!
ValLifeTravelledWell - Ottawa, Canada
---
Montage Palmetto Bluff is an incredible property and a perfect vacation for families or couples. The resort is beautiful, rooms (especially the bathrooms) are incredible. There is so much to do - spa, golf, pools. The property is impeccably maintained. A highlight for my son was the canine ambassadors - the dogs comes up 2 times a day to play with the kids. We can't wait to go back!
JEJ625 - New York, United States
---
The Montage is one of the very few hotels or resorts that really exceeded my expectations. Incredible service, beautiful and very spacious rooms, a phenomenal place to relax. Some very unique dining venues, all with excellent food. The setting is perfect for runners and bikers with miles of trails through forest and along the water. Spring for a cottage if you can afford it.
msR594UQ - Chicago, United States
---
We have been here a few times now for a business meeting and each year it keeps getting better! They have now added "The Inn" in addition to the River House and cottages. It is a significant STEP-UP with additional pool areas AND the spa has expanded. My spouse thought it was one of the best ever. The service continues to be fantastic. The rooms are UNBELIEVABLE! FIVE PLUS stars! I rounded up to five stars but it is about a 4.8 with only one downgrade -- gnats! Do not come during when the weather changes. I recommend PB when it is cool or cold.
Douglas P - Columbus, Georgia
---
My family vacationed there this past week. The Inn itself is based on a post civil war mansion the WilsonPlantation. The cottages we stayed in did not allow for any vehicles , electric or gas, you had to take a attended electric shuttle everywhere, not so bad this time of year but when they get busy expect a long wait. The food at Canoe left a lot to be desired, their " special " chicken, everyone talked about was tough and dried out, the waiter did take it off the bill even though I asked him not to. The staff at the Inn, cart drivers, recreation personnel were incredible in their attendance. Pool side staff acted as if they were too busy even though we were 4 of 8 at the pool. It was an incredible experience with I consider a few rough spots, the personnel made me want to go back again.
Dennis W - Charleston, South Carolina
---