Please select your dates to see prices:
---
Domaine de Capelongue in Bonnieux, France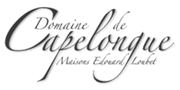 About an hour from Marseille in France's Luberon region, Domaine de Capelongue is an intimate countryside hotel. On grounds adorned with a tranquil fountain, lush gardens and a spectacular pool, it enjoys a romantic hillside setting that looks down onto the 16th and 17th-century stone houses of Bonnieux-en-Provence. Highlighting your stay in a bright, stylish guest room is the culinary genius of Edouard Loubet, the youngest chef in France with two Michelin stars.
Follow your cultural inclinations starting in the village's numerous art galleries. Travel to nearby Avignon and tour the famed Pope's palace or visit the Roman ruins at Arles. Plan a morning of mountain climbing in the neighboring 247,000-acre park or golf on an 18-hole course only minutes away. Throughout this splendid Southern Rhone region, discover an abundance of wineries, the delicacies of the many Provençal villages, and French country treasures at the acclaimed antiques market.
Location of Domaine de Capelongue
Domaine de Capelongue
Chemin Des Cabanes
84480
Bonnieux, France
Nearest Airport: AVN
Amenities for Domaine de Capelongue
General Information
17 Guest Rooms
On-Site Amenities
Concierge
Pool
Laundry Service
Garden
In-Room Amenities
Air Conditioning
Mini Bar
Satellite Television
Nearby
Historic Sites
Golf
Interests
Summer Getaways
Reviews for Domaine de Capelongue
---
My wife and I had an opportunity to stay at Domaine de Capelongue recently and it was outstanding! The staff was great and made our stay tremendous. It was the meals that truly put the stay over the top. Chef Loubet graciously gave us a behind the scenes tour including his wine cellar and kitchen followed by an amazing dinner. It was a perfect end to our stay.
---
My husband and I loved staying at the Domaine: it's a very beautiful and wonderfully kept place, breakfast is an amazing experience, both restaurants are well worth a visit though very different from each other, the location just outside Bonnieux is perfect. Area of improvement- and reason why we're not giving the top score- is service. Namely housekeeping (our room was forgotten one day and when we asked for service coming back from our day out, nobody was there to do it so the guy at the reception and someone else said they would do it but they really only made the bed, without changing the sheets, the dirty cups and glasses, picking the garbage and everything you expect for a cleaned room), and concierge (we asked for advice on our third night after having had dinner at the Domaine's two restaurants and the guy didn't seem to know any restaurant in Bonnieux and was unable to advise us).
---
We hadn't had a holiday for the two of us for years and this place was fantastic. The setting is wonderful, staff so friendly and helpful and the breakfast simply divine. I still wish I had had a third helping of the raspberry tart. Maybe next time as we are definitely returning. The views from the restaurant overlooking Bonnieux and the Petit Luberon are gorgeous. My only regret is that the main restaurant was closed.Another reason to return.
Hairygreek - Market Harborough, United Kingdom
---
This was a true gem of hotel. The sitting in hill towns of Provence was just enchanting. The hotel is immaculate. Their staff just oh so friendly and helpful. Our room had a view of Bonnieux and very romantic. We enjoyed dinner at the restaurant our first night and everything was impeccable. We ate elsewhere on our second night but only we were so tired from touring we were too tired for a late dinner. The breakfast was delicious. There specially made omelet to order was the best we had on any of our many trips. Probably just not enough good things to say about the hotel and restaurant except make sure your GPS is up to date as we did have a little trouble finding it the first time.
Layla13 - Chantilly, Virginia
---
Edouard Loubet is not only a talented chef, he is as well a very hands on manager of the Bastide that really goes the extra mile with his team to please his customers. The Bastide itself is a concentrate of Provence with beautiful gardens planted with local vegetation including lavender, a beautiful fig tree and decorated with sculptures. 2 equally nice swimming pools are available one in the upper gardens and another in the lower ones. The hotel decoration reflects as well Provence spirit with a lot of lavender, linen, and white painted wood. Rooms are comfortable but the A/C is a bit noisy and the wifi does not cover the whole domain. Attention to detail is everywhere, such as tasty treats in the room for turn-down service (i think they should add free drinking water for turn-down). Very tasty breakfast buffet with a large variety of pastries, fruits, cheeses, hams, cereals etc. The unmissables : the pistachios cake, and the truffle scrambled eggs (both heavenly), truffle being very present in the 2 star restaurant menu. 2 very nice terraces offer beautiful views and great spots for outdoor breakfast or dinner. Great stay!
---