Please select your dates to see prices:
---
Le Meridien Bora Bora in Bora Bora, French Polynesia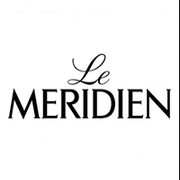 Seeming to float upon the picturesque tip of the stunning Polynesian isle of Motu Tape you will discover Le Meridien Bora Bora luring you into its luxe exclusivity and tranquil privacy. The Starwood Hotels & Resorts Worldwide affiliate lives up to its prestigious association - overlooking the surreal Bora Bora Lagoon, it offers spectacular views and breathe-taking interiors that are as striking as its surroundings. Melt into unsurpassed island living within one of the posh beach bungalows gracing a private beach with art-deco style, and breathe in this South Pacific paradise. The resort's recent renovations only add to the effortless luxury. New suites and villas, an additional swimming pool, and the over-water chapel add more space to deepen your sense of tranquility and privacy.
Rejuvenate mind, body and spirit on this captivating island of coconut forests, silken ivory-white sands and shimmering crystalline waters. Embrace the beach bum within, or seek some action with any one of Le Meridien Bora Bora's available activities. Try your turn at windsurfing, catch the ocean breeze on a sailboat, or explore the vibrant coral reef with a snorkel mask. Also, head over to the on-site Turtle Sanctuary, where the hotel's marine biologist can introduce you to marine turtles, and the conservation efforts that surround them. If you are feeling particularly adventurous, let your spirit soar with a helicopter tour, or an off-roading safari. Explore the area for a complete Tahitian experience and spend some lavish time at Le Meridien Tahiti, the Le Meridien Bora Bora's sister hotel. Regardless of how you elect to spend your Tahitian hours, every striking minute will be worthwhile at a Le Meridien hotel.
Location of Le Meridien Bora Bora
Le Meridien Bora Bora
Motu Tape, BP 190 Motu Tape
98730
Bora Bora, French Polynesia
Nearest Airport: BOB
Amenities for Le Meridien Bora Bora
General Information
99 Guest Rooms
Non-Smoking Property
Dining
24-Hour Room Service
On-Site Amenities
Laundry Service
Gift Shop
Private Beach
Currency Exchange Service
Wellness Center
Multilingual Staff
Outdoor Pool
24-Hour Concierge
In-Room Amenities
Turndown Service
Air Conditioning
Bathrobes
DVD Players
Hair Dryers
In-Room Safes
Mini Bar
Satellite Television
Hammocks
Activities
Cultural Classes
Deep Sea Fishing
Kayaking
Water Skiing
Windsurfing
Snorkeling
Parasailing
Billiards
Jet Skiing
Table Tennis
Volleyball
Family
Children's Programs
Cribs
Babysitting
Children's Amenities
Playground
Interests
Active & Adventure
Beach
Honeymoons & Romance
Hotels
Overwater Bungalows
Summer Getaways
Reviews for Le Meridien Bora Bora
---
Our 4th Year Anniversary we decided to come back to Bora Bora but stayed in the Motu at Le Meridien. Our room type is Premier Overwater Bungalow(was really cool). All kind of activities you could find in this hotel with additional costs but worthy! such as Scuba diving, Jet ski, Rays and sharks feeding, SPA(best!!!), Safari tour, boat transfer to the main island, swim with turtles etc. You can arrange romantic dinner at the beach with personal waitress and ukulele musician. You can visit turtles center and museum in the compound of hotel as well.
---
When we arrived at the airport the Le Meridien staff were kind and all smiles. Helping us with where we needed to go, etc. Arrival at the resort dock was also a pleasant experience. We were taken into the resort and sat in a cool area and given a lovely fruit beverage to cool off. (Note: the boat ride to the resort from the airport cost about $100 round trip. You can take the free airport shuttle in to downtown vaitape - but you still need to get to your resort if it is not on the main island.) We were offered a location to hold our luggage (arriving Monday morning at 8am) and the ability to go to the lagoon and then later return and shower when our rooms were ready.... We decided to hold off and went right to the concierge. We booked some activities there. The Turtle Sanctuary for $60 for healing hour was worth it. We were able to help clean a large turtle and then swim in the small lagoon where they rest and heal. Very cool with the underwater camera. Our French guide was very nice also. The breakfast was the general fair. We had it free with our booking. The other food was absolutely delicious with large servings. I could never finish my food ! It was great. Service and kindness were great. The Pearl store surprisingly DOES have great prices. Arc en Ciel on the main island was great as well. The service staff and cleaners were fantastic. So kind - it was what you expect at a resort and dream vacation. This was the most relaxing vacation I have even been on. I got great sun, had great fun on the beach and with their offering of beach toys...a vacation I will never forget. I was in room 316. My friend was in 314 - and she had a termite issue over the desk and over her bed. We notified the front desk and she was moved and assisted very quickly - that was the only issue we had at this resort!! And they were very accommodating.
---
I stayed at the Sofitel Moorea for 3 nights and decided to come to Bora Bora as well for 2 nights . I was traveling with a friend . We chose the Méridien Bora Bora. Once we arrived at the airport , there are various hotel stands such as St Regis, Four Seasons , Le Méridien. They put you in a boat since the airport is on a little island by itself and there is no other way to reach hotels or the island of Bora Bora itself. I found out that later that Air Tahiti provides a free boat to Vaitape , the main village in Bora Bora . I went to the Méridien stand and was put on the boat that was going to the property. The ride takes about 20 min. $100 per person. You reach a motu which is a tiny island. The staff greets you and you sit down at the desk to talk about rooms , the restaurants and the various plans. A French gentleman called Thomas was very helpful. He suggested a food plan that included the breakfast buffet ( which normally runs for $53 per person ) and a three course dinner at one the restaurants ( normally $150 without drinks for 2 people ) for about $76 per day per person without drinks. This was a great deal actually considering you are far from the main town Vaitape that you can reach only by boat and it costs $26 round trip to get there and come back . The St Regis is nearby but you can 't go there unless you have a reservation which needs to be made 24h in advance . There is boat to get there though but it takes you to the landing only and you cannot visit the property unless you have a reservation. We received a free bungalow over the water upgrade , my friend and I are SPG members . The weather was very bad and the occupancy was low because it was the rainy season. The bungalow over the water was pretty . It was unfortunate that the weather was so bad . There was high wind , the house was shaking all night, this was beyond our control. I found the chef Eric Poutot pretty arrogant . I had stayed previously at the Sofitel Moorea and the food there was outstanding, I was pretty impressed by their breakfast , once I tried the breakfast at the Meridien I saw a big difference. The poached egg were really bad and runny. I complained to a staff member and It must been reported to him. The croissants were soggy as well . The next day he came to my table and poached eggs were served. They were better than the previous day but they used wonder bread as a support . I never eat such a cheap bread . He asked what I thought about the dish , I said exactly what I felt. I told him " why are you using such a cheap bread ? " He looked angry all of a sudden , he asked me where do you live ? I said NYC , he said I hate NYC , " I like Cartagena in Colombia . " " I stayed there several days and hated every minute of it " I was surprised that he was talking like that to a customer. This hotel had good and bad sides. I won' t go back. It is a pretty resort , there are good staff members but bad ones too. The price is too high , I know Bora Bora is not Inexpensive. You book at a certain price and they have all these add ons. You end up with a hefty bill.
Marie K - New York City, New York
---
We travel a lot with our kids. My husband and I have stayed last year in St Regis and this year since we were bringing our kids we wanted to find a kid friendly hotel and we found it. The rooms were certainly much smaller and less luxurious than those at St. Regis but overall the kids and adult activities made up for it. We would definitely be back. The staff is really friendly and we all enjoyed it. Breakfast for 6 was too much money at the restaurant so after a couple of days we ordered room service. We had to have 2 bungalows because we were 6. I wish they had bigger overwater bungalows for families. That was the only Con. We had beautiful weather everyday even though all the weather apps said rain and thunder for the length of our stay. We stayed 5 nights and couldn't be happier with our selection. Turtle center was great for the kids.
VPonthemove - Long Island, NY
---
We stayed here for 7 nights (Mar 23-29)as part 2 of our Bora Bora wedding anniversary and could not have made a better choice! First and foremost we want to thank Jerome and Chantal for all you did, you went above and beyond and your generosity will never be forgotten...Maururu!!! We stayed in the beach bungalow on the lagoon....absolutely incredible! The room was exactly what we were looking for, had all the amenities you could possibly need from safe, to fridge, to coffee maker etc. If you are coming over from Canada/USA you will need to bring type C electrical adaptors for your electrical things, just ensure your plug in device is 100-240 volt compatible. The lagoon was great to swim in as the water was crystal clear and very warm. You will see stingrays, eels, and a lot of fish, especially our favorites...unicornfish! At the breakfast buffet, they have free containers of fish pellets on the tables so you can feed the fish while you eat your breakfast....very nice touch! Le Meridien is located on the best property on the island, along with the excellent beach, they have the beautiful lagoon, the turtle sanctuary, and a perfect view of Mount Otemanu! You will not need anything else when you are there, trust me! We booked a private cleaning/feeding with the Turtle sanctuary and was not disappointed. They are very caring there and do such great work to help all the turtles, our guide was awesome...I cant remember his name but I know it was full of H's. Have to thank him for an amazing tour, and taking some great pics for us. Keep up the great work and tell all the turtles we said "get well". I would strongly suggest donating to them as this is such a good cause. The food at all the restaurants were excellent, we did not have a bad meal at all during our stay and found the prices to be very reasonable. The breakfast buffet had an egg station, pancake/crepe station, fruits, cereal, yogurts etc....Whatever you do, you MUST try the French toast...I could have lived on French toast the whole week we were there, it is that good! We ate our lunches at Te Ava, they start you out with a bag of warm rolls and a plate of butter to tide you over until you decide what you want. My wife was hooked on the chicken Caesar salad, and I couldn't resist their burger and fries. They also make excellent pizzas, actually all their food was excellent truth be told. For supper we ate at Le Tipanie, I am a rib lover and had some of the best ribs I have ever had ....hat tip to the chef, very impressive my friend! Again, all the meals were excellent, great portions, and very reasonably priced. Concierge was excellent to work with, they helped line up our shark/stingray excursion, answered all of our questions about things and are truly a pleasure to deal with. During our anniversary stay there, they graciously brought over a bottle of chilled wine one night, and then on another night we came back from dinner to find a happy anniversary cake waiting for us. I could spend the next few hours telling you how incredibly delicious this cake was and just scratch the surface! I beg you for the name of the cake or the recipe... please? There were no language barriers at all when it came to speaking English...all you have to know on your side is: La Orana....hello, and Maururu...thank you They have free water sport things for you to use, we kayaked over to the small island to the right of the resort and took some great pictures. You also get 2 complimentary bottles of water every day which you will need as it is pretty hot there, not as humid as I thought it was going to be....thanks to the breeze. A special thank you to Jerome, the GM, you and your staff take this excellent resort over the top with all the thoughtful extra things you do! We cant say Maururu enough for having us stay at your wonderful resort and look forward to seeing you again!
jen-n-james - Winnipeg, Canada
---