Please select your dates to see prices:
---
XV Beacon in Boston, Massachusetts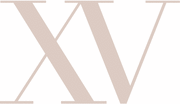 Historic style and intimate atmosphere blend seamlessly with sleek modern style in central Boston's fabulous XV Beacon Hotel, part of the Legend collection of Preferred Hotels & Resorts. Located on the crest of Beacon Hill, near all the amazing sights and sounds of the city, this luxurious boutique hotel is your New England home away from home. Enter into serene rooms where urban chic meets warmth and comfort, with a sleek, elegant simplicity that is at once vibrant and relaxing. Soothing coffee tones wind through the room, past antique furniture and to your plush canopied bed. Relax in your stunning marble bathroom, complete with rain shower and flat-screen television, enjoy your complete modern entertainment center, and warm yourself by the fireplace on crisp Bostonian nights. At XV Beacon discover everything a truly luxurious hotel has to offer, and the wonders of the city of Boston.
After the perfect breakfast venture out to explore the city with a walk along the Freedom Trail. Winding through historic streets, past 16 amazing sites, this 2.5 mile walk introduces you to the Boston that existed before the War for Independence. Stop in at Paul Revere's house, visit the Old North Church, step aboard the USS Constitution, and reach Bunker Hill. In the afternoon stroll through beautiful Boston Common and Garden, or enjoy some exquisite shopping along Newbury Street or in Harvard Square. Visit the legendary marketplace at Faneuil Hall for an afternoon bite, then take in a performance at the Boston Opera House or catch a game by one of the city's beloved teams at Fenway Park or TD Gardens. After a full day in the city return to the hotel for a mouthwatering steak dinner at Mooo. Stylish and modern, with a classic hearty steakhouse menu, the perfect steak and cocktail will complete your day in the city. At XV Beacon the beauty and warmth of Boston will captivate your heart, and you may never want to leave.
Location of XV Beacon
XV Beacon
15 Beacon St.
02108
Boston, Massachusetts
Nearest Airport: BOS
Amenities for XV Beacon
General Information
60 Guest Rooms
Pet Amenities
Pet Friendly
Dining
Private Dining
Restaurant
24-Hour Room Service
Wine Cellar
On-Site Amenities
Shoe Shine Service
Complimentary Newspaper
Laundry Service
WiFi
Valet Parking
Personal Trainers
In-Room Spa Services
24-Hour Concierge
24-Hour Fitness Center
In-Room Amenities
Turndown Service
Air Conditioning
Bathrobes
Fireplaces
In-Room Safes
Mini Bar
Marble Bathrooms
Flat-Screen Televisions
Luxury Linens
Luxury Bath Amenities
Rain Showers
Business
Meeting Room
Meeting Rooms
Nearby
Shopping
Museums
Restaurants
Theatres
Interests
City
Culture & Arts
Hotels
Reviews for XV Beacon
---
Spent four days here with my wife, while I was at a conference. Much nice than staying at the conference hotel, when you have someone to share it with. Nicely homely and personal. Great location close to the common. It was warm when we stayed, but I'd imagine it would be cozy and a warm place to stay in the colder months. Finer details in the rooms are really well done, the common areas in the hotel are limited though. Bar is good, better looking elsewhere for breakfast. Great staff, and loved the car service. I know the hotel has appeared on a few top 10 lists..bit surprised, but it worked better than a lot of places I've stayed.
snoozydocs - Auckland Central, New Zealand
---
XV Beacon is a true five star boutique hotel. The hotel is quite small located in the Beacon Hill area. The decor is wonderful. The lobby is small with a small staff. Unfortunately the building is situated in such a way that most rooms do not have a view of any sort. We found the staff eager to meet our needs. The restaurant is one of Boston's best and they had no problem getting us anything we requested even if off the menu. We loved staying here and hope to return. Had the weather been better(not 22 degrees out) we would have been able to really take advantage of the great location.
Caroline G - New York City, New York
---
This hotel is fantastic. I will try and go into some detail but if you are even considering this hotel, I can save you some time and just tell you to book it. The facility is wonderful and the staff is unparalleled. My wife and I travel a lot and its extremely difficult for us to think so highly of a hotel to even write a review. We travelled with our 14 month old daughter and were immediately welcomed with incredible service. The staff addressed us all by name including our daughter and did everything they could to make our stay as convenient as possible. We were initially worried about traveling to such a nice hotel with our daughter as there is no place to hide her if things went wrong (thankfully they didn't though), When we got there, they had already placed a very nice quality crib with linens and a bumper in the room which was much more convenient than a standard pack and play. I had to leave my wife to rest for a bit and took our daughter down to the lobby and the staff was having fun with her which put me at ease while I worked. After our first night in a queen my wife and I asked for a King as we like to sleep as far away from each other as possible (marriage tip I received long ago), and without hesitation they moved us into another incredible room which worked out even better for crib placement. Just the level of treatment to a young family with a young child is enough for me to stay here again. But there is more. Im a bullet point person. So here it is: 1) Room service was fast and good quality from Mooo downstairs. Fast was key and we ended up eating in most nights as our daughter goes down at 730. 2) Car service is fantastic. Extremely convenient, and the drivers love talking about the city. 3) Staff was what made this place incredible. Top to bottom. 4) Accommodations for families was wonderful. 5) Room was spacious and was very well thought out with amenities. 6) Convenient to several T stops as well as the statehouse and Boston Commons 7) Emmetts Irish Pub across the street had great food and an awesome time around St Patricks Day!!! I could go on, and on about this hotel. It seems great to me for couples or families. Not a lot of rooms makes for a very intimate experience. This hotel is one of the best we have ever stayed in. I read a few reviews prior about city noise. Don't forget that when you book downtown Boston you will be staying in a city, so expect some City noise. To me its not a valid downside of the hotel because any high end hotel wont be high rise enough to escape from the sounds of the city. There is some city noise but its minimal and should be absolutely expected when booking in such a high activity location.
---
This review is very late in coming, but my experience with XV Beacon was so unsettling I could not let it pass without a mention. I had two rooms booked this summer for a two night stay with my family - two adults and three kids. I called on the day we were arriving to ask for an early check in. Our youngest is a toddler and I was five months pregnant - and I wanted to be checked in not too late so our toddler could nap, and I could rest. This request ended in our reservation being cancelled. It was baffling. The person on the phone looked up our reservation and told us that as the people who were checking out had a special rate that guaranteed them a late check out, we actually could not check in until 6pm. I found this surprising to say the least, and requested that if we could at least have one of the two rooms we had reserved to be available at the regular check in time (3pm I think ?), that would be fine. Again, the person on the phone was wholly unreasonable. I expressed surprise that we would not be able to check in until after 6pm, and that I was not happy. He responded "as you aren't happy I'm going to go ahead and cancel your rooms". And that is what he did. Family of five, pregnant woman, same day arrival - cancelled. I literally - in tears - begged him to reinstate our reservation. He could not have been more cold and unfeeling. As we were really in a bind, I went ahead and booked another hotel at a non refundable rate (given we were arriving the same day...). A few hours later a manager from the XV Beacon called (Roy) and apologized and offered to reinstate our reservation. As I had been forced to make a new booking to accommodate our family that was non refundable we were not able to take them up on their offer to give us our original reservation back. Frankly, given the sheer emotional trauma of the whole event I was shocked they did not offer something in addition to that. Further, an email I sent to the hotel went unanswered and we have not had any contact since. I honestly did not even know that a hotel could do something like that, especially what is considered to be one of Boston's best hotels. My family has literally been staying there since it opened, but even that did not shield us from this appalling treatment. It is safe to say that we won't be staying there any more, and I would urge anyone who believes in mutual respect to avoid this awful establishment
Charlotte C - Paris, France
---
We have stayed at the XV Beacon hotel twice and both times were very pleased. The hotel is extremely clean. The staff is friendly and very professional - a perfect balance. In-hotel transportation was available every time we requested. We were greeted with a room upgrade, which is always appreciated. Staying at the XV Beacon is a must when we visit Boston!
---