Tell us how much you want to pay per night for your stay at this hotel. Only you will see your offer and you'll find out instantly if it is accepted.
Number of nights left at auction prices: 22
Room: Classic Room
Included: 14.45% tax and Complimentary Wi-Fi.
Not Included: Any additional applicable taxes, surcharges and fees are payable to the hotel directly.
How it works
You can make up to three offers for your stay date_in to date_out.
Valid Travel Dates: Apr 12, 2018 - Dec 29, 2018. Travel must be completed by

Dec 29, 2018

or will be forfeited. No extensions will be offered.
Minimum of 2 consecutive nights
Hotel stay is for single/double occupancy, subject to specific inventory availability for stated room category and valid for room-only accommodations (unless otherwise noted).
Reservations must be made through Preferred Hotels & Resorts Redemption Desk only. Please do not contact the hotel directly.
Reservations are not confirmed until a confirmation number has been issued by Preferred Hotels & Resorts.
Auction hotel stay is non-refundable and cannot be combined with any other offers.
Your offer was low but close!
Would you be willing to pay $ per night?
You already made an offer on this hotel which was accepted. If you want to make another offer for this hotel, you may do so after 48 hours. If you have questions, please visit our support area here.
Or book now on one of these sites:
Please select your dates to see prices:
---
XV Beacon in Boston, Massachusetts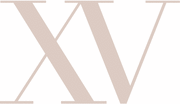 Historic style and intimate atmosphere blend seamlessly with sleek modern style in central Boston's fabulous XV Beacon Hotel, part of the Legend collection of Preferred Hotels & Resorts. Located on the crest of Beacon Hill, near all the amazing sights and sounds of the city, this luxurious boutique hotel is your New England home away from home. Enter into serene rooms where urban chic meets warmth and comfort, with a sleek, elegant simplicity that is at once vibrant and relaxing. Soothing coffee tones wind through the room, past antique furniture and to your plush canopied bed. Relax in your stunning marble bathroom, complete with rain shower and flat-screen television, enjoy your complete modern entertainment center, and warm yourself by the fireplace on crisp Bostonian nights. At XV Beacon discover everything a truly luxurious hotel has to offer, and the wonders of the city of Boston.
After the perfect breakfast venture out to explore the city with a walk along the Freedom Trail. Winding through historic streets, past 16 amazing sites, this 2.5 mile walk introduces you to the Boston that existed before the War for Independence. Stop in at Paul Revere's house, visit the Old North Church, step aboard the USS Constitution, and reach Bunker Hill. In the afternoon stroll through beautiful Boston Common and Garden, or enjoy some exquisite shopping along Newbury Street or in Harvard Square. Visit the legendary marketplace at Faneuil Hall for an afternoon bite, then take in a performance at the Boston Opera House or catch a game by one of the city's beloved teams at Fenway Park or TD Gardens. After a full day in the city return to the hotel for a mouthwatering steak dinner at Mooo. Stylish and modern, with a classic hearty steakhouse menu, the perfect steak and cocktail will complete your day in the city. At XV Beacon the beauty and warmth of Boston will captivate your heart, and you may never want to leave.
Location of XV Beacon
XV Beacon
15 Beacon St.
02108
Boston, Massachusetts
Nearest Airport: BOS
Amenities for XV Beacon
General Information
60 Guest Rooms
Pet Amenities
Pet Friendly
Dining
Private Dining
Restaurant
24-Hour Room Service
Wine Cellar
On-Site Amenities
Shoe Shine Service
Complimentary Newspaper
Laundry Service
WiFi
Valet Parking
Personal Trainers
In-Room Spa Services
24-Hour Concierge
24-Hour Fitness Center
In-Room Amenities
Turndown Service
Air Conditioning
Bathrobes
Fireplaces
In-Room Safes
Mini Bar
Marble Bathrooms
Flat-Screen Televisions
Luxury Linens
Luxury Bath Amenities
Rain Showers
Business
Meeting Room
Meeting Rooms
Nearby
Shopping
Museums
Restaurants
Theatres
Interests
City
Culture & Arts
Hotels
Reviews for XV Beacon
---
First of all - this hotel is right in the heart of Boston's best parks, historical sights, shopping, dining and great pubs. We normally stay at Four Seasons but opted for this boutique hotel for a change. We returned yesterday and are still raving about Beach XV. From Meghan at the Concierge Desk, the front desk staff, Fernando the awesome house car driver (which we used everyday as they went out of their way to accommodate us!), to the bartenders at Moo.....we always felt welcomed and appreciated. The rooms are immaculate with wonderful Frette towels, a cozy gas fireplace and a super plush, comfortable bedding. This was our first time in Boston and every one associated with that hotel - the doorman, the maids - everyone was over the top friendly. My husband and I continuously said over the course of our 5 day trip, that we have never felt so welcomed and appreciated at a hotel - and we travel ALOT! We are already looking at a calendar to plan a return trip to Boston just so we can stay at XV Beacon!
connie_price - Venice, Florida
---
Night stay: April 21, 2018 Room: Boston Common Studio Occassion: Five year wedding anniversary Before posting this review, I had attempted to contact XV Beacon directly following our stay due to several issues we experienced during our visit. I first checked their website and found no customer service number or email listed. I then emailed the Director of Revenue & Reservations (Mathew) to make him aware of the issues and provide a chain of documentation. I also offered my time to discuss everything in more detail over the phone should they wish to learn more. Mathew replied back the next day with, "Good afternoon Mr. Brokhoff, I am sorry to hear, that you had a less than stellar stay. I have forwarded your email to our director of operations, and she will certainly reach back to you regarding your stay." I hadn't heard from this Director of Ops, so I had emailed Mathew again just over a week later to let him know. I have yet to receive any response from him or the Ops Director up to this point. I want to state from the outset that the service of the hotel staff, from the valet and door folks to the front-desk, bell hop, and room staff, were all exceptional. The cleanliness of the hotel and our room was flawless. The room itself was gorgeous. However, it was the overall experience in our room that revealed said issues which are highlighted below. 1) The TV's cable connection kept cutting out repeatedly, starting within moments of us first using the TV. It would produce a message on the screen that the cable/antenna connection needed to be checked. Some fiddling with the cable connection behind the TV helped temporarily, but the cable continued to cut out later in the evening. We finally gave up and turned it off. 2) The room's room-darkening curtains let in far too much outside light from the street throughout the night. When attempting to sleep, a wash of ambient light filtered in from the street through the tops of the curtains at each window, affecting much of the room's darkness. This was perhaps one of the most frustrating issues, as it severely impacted my ability to sleep. I had to resort to covering the top of my head with a pair of pants in order to block out light around my eyes. I had never before experienced the inability to darken a hotel room in order to sleep. 3) The bed itself, when lying down upon it, would vibrate at the slightest movement. With 2 people sleeping on the bed, it was quite easy to rouse each other awake if anyone changed sleeping positions or got up from, or into, bed. 4) The shower's faucet was unnecessarily complicated in order to turn on hot water and get the water flowing out of the shower head. Additionally, the tub's glass wall forced me to have to stand in the tub to turn the water on and wait for the hot water. Even worse, the hot water took minutes to actually arrive, resulting in my having to stand in a tub of cold water around my feet waiting for the water to turn hot. Once the water was hot enough, I managed to turn on the shower head only to have it spray a burst of cold water on my head and torso. Lastly, the hot water only lasted for a few minutes before turning lukewarm and never returning. It was the worst showering experience I have had in a hotel. The next morning, upon check-out at the front-desk, I gave the person there a run-down of all the issues we encountered in our room. He responded empathetically and offered us a free breakfast, which due to our tight schedule we were unable to use. He then offered to remove our valet parking fee that we accepted and appreciated. As of this writing, I have yet to receive a final bill from XV Beacon documenting our overall charges, including the room, our dinner at Mooo, taxes, and the valet fee removed. However, my credit card has already been charged. I was expecting to receive an email with the receipt of our charges, but it never arrived. Given what I paid for this room, we were greatly disappointed with the experience of our stay due to the issues mentioned above. Additionally, with it being the special occasion of our 5 year wedding anniversary (which I had made known to XV Beacon upon placing my reservations over the phone in February), I would have expected a discount or perk, small gift or flowers, champagne and chocolates, or some kind of recognition of our anniversary, especially from a hotel of XV Beacon's caliber. For our past anniversary stays at Hotel Commonwealth and Seaport Hotel in Boston, both of those establishments offered us these tokens of appreciation of our anniversary. With XV Beacon, we received nothing accept a verbal acknowledgement from the front desk person upon check-in. Now that it has been over 2 weeks since I first contacted them via email with these issues and have yet to receive any follow up response, let alone a final bill, I have decided to post this review on various sites. There is absolutely no way I can recommend this hotel to anyone and no way I will ever use them again.
---
Ultimate service! This hotel exceeds all expectations in every way. They always go above and beyond, from the food to the drivers, this was the best hotel experience I've ever had in the US. Staying at this hotel will make you want to come back to Boston, just so that you can stay at this hotel. Looking forward to returning.
JenRitMtl - Montreal, Canada
---
Wonderful two-night mid-week stay in Boston at XV Beacon. We have stayed at many hotels in Boston and most fall into one of two categories: tired chain hotels (yawn/yuck) or tiny boutiques where 'European' is code for 'old and tiny.' XV Beacon is a small older hotel but it feels modern and fresh at the same time. We plan to return as we loved the location, the room and the staff--well done all round! Although expensive, XV Beacon warrants the premium based on our recent stay. Rooms are nicely appointed and feel individualized rather than cookie cutter. I had to spend the day working and the desk area was well lighted and spacious. Admittedly, we did have a larger corner room on a higher floor looking toward the Common up Beacon Street -- reminded us a bit of London! We availed ourselves of the courtesy Lexus service which was wonderful on a cold spring night going to the the North End. Our driver was polite, safe and helpful. The service was first rate. As an example, I arrived a bit early so I decided to work in the small lobby while waiting for the room to be ready. Front desk facilitated access to the internet and when a bellman overheard me asking about where I could get a coffee nearby, he went and got me a to-go cup "on the house." Just really nice helpful team. BTW, the older elevators are wonderful and worth a visit just to see them in action -- glass doors to watch the floors go by and see the mechanical workings once it passes by. Concierge team was helpful and knowledgeable and approachable. When we realized we would not make our planned reservation due to a late event we were attending, the concierge handled the cancellation for us and rebooked a late table at Moo which was quite nice as well. The only thing standing in the way of full 5 rating was that the housekeeping team (which was very nice and polite) just got a couple of things slightly off: made up our sofa bed the first night--why? and then never left two of anything (face cloths, treats, etc.). Seemed like they thought we were just a single solo traveller even though we spoke to them as a couple a few times--again they could not have been nicer and cleaning quality was great. I am sure they will get it right next time around but we value and reserve a "full five button" rating for near perfection. So please do try XV Beacon--the minor inconveniences really did not tarnish our stay. We plan to book XV Beacon again soon and I am certain we will have another great visit!
---
The XV Beacon is a great boutique hotel in the centre of Boston, at the highest point of the Boston Common. The rooms are very cozy and comfortable, the service very efficient and the restaurant and room service very good.
GeroChiavari - London, United Kingdom
---