Please select your dates to see prices:
---
Chateau Elan Winery And Resort in Braselton, Georgia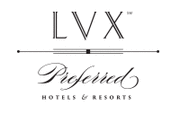 Immerse yourself in the gorgeous Georgia countryside, where rolling foothills flow into fragrant vineyards, and open your eyes to the beauty and luxury of Château Élan Winery & Resort. Just outside of Atlanta, where complete luxury meets warm Southern hospitality, sink into complete relaxation and escape from the world at this stunning hotel, a part of the LVX collection of Preferred Hotels & Resorts. Spacious rooms are bright and inviting, crafted from soothing tones and dark wood accents, with sunlight streaming through large picture windows. Gaze out over rolling vineyards as you sip coffee in the morning or your favorite wine in the evening, relax in elegant bathrooms with oversize tubs, and sleep in deeply plush king sized beds each night. With amazing service and all the wonderful country to explore just outside your door, enjoy each beautiful day and romantic night to the fullest at Château Élan.
On your first bright and sunny morning, sit down to a fabulous breakfast at and dine on a wonderful buffet under a breathtaking 45-foot glass atrium. After breakfast, head out for a round of golf on one of the Château's four golf courses, including two 18-hole courses, one 9-hole course, and the private Legends course. Spend the afternoon hiking or biking along lush forest trails throughout the 3,500 acre estate, then pamper yourself with a visit to The Spa at Château Élan and melt your stresses away with a deep massage and beauty treatment. In the evening enjoy a friendly tennis match on one of the many courts, or stroll over to the Château Élan Winery for a wonderful tour and wine tasting before dinner. With the stars shining brilliantly later that night, relax at Cafe Élan and dine on French classics with a Mediterranean twist, and pair your meal with the perfect local wine. That night, drift off to sleep in the plush comforts of Château Élan Winery & Resort and imagine your next amazing day in the gorgeous Georgia foothills.
Location of Chateau Elan Winery And Resort
Chateau Elan Winery And Resort
100 Rue Charlemagne Dr,
30517
Braselton, Georgia
Nearest Airport: ATL
Amenities for Chateau Elan Winery And Resort
General Information
Non-Smoking Property
Handicap Accessible Rooms
Handicap Accessible Facilities
Dining
Pool Bar
Bar
Restaurants
On-Site Amenities
Concierge
Pool
Spa on Property
Fitness Center
Wellness Center
Golf Course
Golf Academy
Winery
In-Room Amenities
In-Room Safes
Mini Refrigerators
Activities
Cooking Classes
Wine Tasting
Wine Tours
Golf
Business
Business Center
Conference Facilities
Nearby
Shopping
Restaurants
Golf
Amusement Parks
Interests
Food & Wine
Golf
Spa & Wellness
Reviews for Chateau Elan Winery And Resort
---
Came here for a business conference. Meeting rooms are with good amenities. Hotel rooms are clean and comfortable. Food and service was good in all restaurants. Not a golfer but told by others the course is really good.
Joe G - Saugus, Massachusetts
---
It is Monday- back to the real world after a weekend at the Spa with my husband. Not going to lie- Having a hard time not being VERY sad it is over. I just cant say enough at how wonderful our stay was. This year is our 10 year wedding anniversary- and my better half reserved us a spot last Christmas for a quick getaway, without our kids. He reserved a "Reconnect" package- it was a room at the Spa, breakfast both mornings included, and one dinner at either of the resort's restaurants. We arrived Friday night to find the power out at the Spa- totally out of their control- someone hit the power down the road. But we walked in to candlelight, a warm fire and a glass of champagne. It was romantic to say the least. We were let in our suite and the bathroom was the exciting part! Beautifully done. The staff was incredible. From the moment we arrived until we left- they all worked incredibly hard to make sure we were comfortable, satisfied and enjoying ourselves. Saturday, we spent the entire day in the spa. We enjoy several services and loved the spa facility itself. We rested and DEFINITLY relaxed. The facility was well done, and at night was so peaceful. I loved being in the Spa suites verses up at the hotel. We were able to enjoy the spa facilities at night once the services and hustle of people were finished. We had the entire place to ourselves and it was amazing. My facial was wonderful- we also booked a massage and pedicure. Both were enjoyable. Dinner at Marc's was great. Enjoyed a Wine flight at the winery. I was overwhelmed with how much fun we had together. And how relaxed I am today now that I am back at work. It was the perfect disconnect. Well done to their staff! Especially the Spa team...we are so impressed and appreciative for the warm welcome. We will HAVE to return soon!
Christy5ash - Macon, Georgia
---
There is limited seating but lots of stand up room... the wine is yummy, and when the servers have a second they are knowledgeable. We did the dry-red tasting, and found two fabulous wines that I never would have tried if they weren't part of the tasting. The "tour" is just walking into one storage room, it's not very interesting....
HCV12 - Valdosta, Georgia
---
We only got to stay here for one day because of a busy travel schedule, but we were definitely wishing we could've stayed longer. The chateau, the winery, the restaurants and the grounds were all quite impressive. Very well-maintained with very friendly staff.
Mike B - Minneapolis, Minnesota
---
A beautiful picturesque resort. Great place to stay and explore. You can bike (if the bikes are serviced) hike and take in all the beautiful sites. The rooms are spacious and elegantly decorated. Impressed by the cleanliness of the rooms and the entire resort. We went on the Wine tour but i wasn't that impressed. It was on a Saturday and was extremely crowded and we left half way through. The area for wine tastings was busy but the area didn't feel comfortable.All in all it is a nice place to visit but will probably not return.
Trekwaters - Monroe, Georgia
---