Tell us how much you want to pay per night for your stay at this hotel. Only you will see your offer and you'll find out instantly if it is accepted.
Number of nights left at auction prices: 7
Room: Deluxe Inn King or Deluxe Inn Two Double Beds
Included: 13.35% Tax and self-parking.
Not Included: Any additional applicable taxes, surcharges and fees are payable to the hotel directly. $25.00 USD daily fee per guest
How it works
You can make up to three offers for your stay date_in to date_out.
Valid Travel Dates: Apr 12, 2018 - Dec 29, 2018. Travel must be completed by

Dec 29, 2018

or will be forfeited. No extensions will be offered.
Minimum of 2 consecutive nights
Hotel stay is for single/double occupancy, subject to specific inventory availability for stated room category and valid for room-only accommodations (unless otherwise noted).
Reservations must be made through Preferred Hotels & Resorts Redemption Desk only. Please do not contact the hotel directly.
Reservations are not confirmed until a confirmation number has been issued by Preferred Hotels & Resorts.
Auction hotel stay is non-refundable and cannot be combined with any other offers.
Your offer was low but close!
Would you be willing to pay $ per night?
You already made an offer on this hotel which was accepted. If you want to make another offer for this hotel, you may do so after 48 hours. If you have questions, please visit our support area here.
Or book now on one of these sites:
Please select your dates to see prices:
---
Chateau Elan Winery And Resort in Braselton, Georgia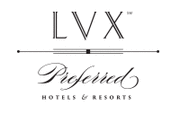 Immerse yourself in the gorgeous Georgia countryside, where rolling foothills flow into fragrant vineyards, and open your eyes to the beauty and luxury of Château Élan Winery & Resort. Just outside of Atlanta, where complete luxury meets warm Southern hospitality, sink into complete relaxation and escape from the world at this stunning hotel, a part of the LVX collection of Preferred Hotels & Resorts. Spacious rooms are bright and inviting, crafted from soothing tones and dark wood accents, with sunlight streaming through large picture windows. Gaze out over rolling vineyards as you sip coffee in the morning or your favorite wine in the evening, relax in elegant bathrooms with oversize tubs, and sleep in deeply plush king sized beds each night. With amazing service and all the wonderful country to explore just outside your door, enjoy each beautiful day and romantic night to the fullest at Château Élan.
On your first bright and sunny morning, sit down to a fabulous breakfast at and dine on a wonderful buffet under a breathtaking 45-foot glass atrium. After breakfast, head out for a round of golf on one of the Château's four golf courses, including two 18-hole courses, one 9-hole course, and the private Legends course. Spend the afternoon hiking or biking along lush forest trails throughout the 3,500 acre estate, then pamper yourself with a visit to The Spa at Château Élan and melt your stresses away with a deep massage and beauty treatment. In the evening enjoy a friendly tennis match on one of the many courts, or stroll over to the Château Élan Winery for a wonderful tour and wine tasting before dinner. With the stars shining brilliantly later that night, relax at Cafe Élan and dine on French classics with a Mediterranean twist, and pair your meal with the perfect local wine. That night, drift off to sleep in the plush comforts of Château Élan Winery & Resort and imagine your next amazing day in the gorgeous Georgia foothills.
Location of Chateau Elan Winery And Resort
Chateau Elan Winery And Resort
100 Rue Charlemagne Dr,
30517
Braselton, Georgia
Nearest Airport: ATL
Amenities for Chateau Elan Winery And Resort
General Information
Non-Smoking Property
Ecologically Sustainable Practices
Handicap Accessible Rooms
Handicap Accessible Facilities
Dining
Pool Bar
Bar
Restaurants
On-Site Amenities
Concierge
Pool
Spa on Property
Fitness Center
Wellness Center
Golf Course
Golf Academy
Winery
In-Room Amenities
In-Room Safes
Mini Refrigerators
Activities
Cooking Classes
Wine Tasting
Wine Tours
Golf
Business
Business Center
Conference Facilities
Nearby
Shopping
Restaurants
Golf
Amusement Parks
Interests
Eco Friendly Luxury Vacations
Food & Wine
Golf
Hotels
Spa & Wellness
Reviews for Chateau Elan Winery And Resort
---
This location outside of Atlanta is beautiful and calm. The rooms are well done, royal, clean, and comfortable. The staff is extremely friendly. The breakfast buffet is good, not great, but good. The spa is wonderful. Lots to do - heated pool (though not that warm), outdoor seats to see the water, AMAZING meals at the spa restaurant (crab cakes were delicious), fantastic services with nice lounge/locker areas. The winery is large, makes you feel like you're in California - but the wine itself is just ok. Note there are lots of conferences during the week but it never really felt crowded even with the conferences. Overall a very nice location, enough to do over a couple of days, relaxing and perfect for couples.
ericamariecolon - Los Angeles, California
---
This is an excellent property for a night if you like wineries, but it's really a wedding/event destination. Stayed here for a Race Track event at Road America. Spa suites are very nice - two storey and in a quiet part of the estate, away from the main hotel. Excellent, unless you don't like walking a few hundred yards uphill. Service is very hit or miss; you either get a pleasant person who wants to help or someone who is just not helpful or nice. This is a mid-range hotel which charges extra on account of the overall property. Furniture and fixtures are mid-range - still don't understand why any hotel wouldn't fit door closers to stop room doors banging so loud. Food isn't great but buffet is good value. Local wines and beers are surprisingly nice. Went from here to Blackberry Farm, where they charge 3 times the rates. Difference is mainly the attitude and training of staff.
Mike D - Sarasota, Florida
---
My wife and I received a package stay Athens the Chateau Inn from our wonderful daughter for our 25th anniversary. The Inn and surrounding estate is stunning and the room was beautifully appointed. We were checked in easily and were greeted by happy employees. We ate dinner at the Versailles Restaurant buffet. It has a cold bar with all you can eat King Crab legs halved for easy access and giant shrimp. Prime rib and specialty offerings are served for your pleasure. The desserts are wonderfully decadent. Pros: The estate has a spa, winery with tasting bar, exercise room, golfing, beautiful pool, and many restaurants to choose from. Cons: A bit pricey: $219 / night - king bed with sparkling wine. Evening buffet $49 / per person - breakfast buffet $25 / per person. I highly recommend trying this out for at least one night for a special event. You will not regret your decision!
Mid-LifeTeacher - Royston, Georgia
---
This is a wonderful resort. Great spa, gym, restaurants, room, parking, & even room services. Staff was very accommodating and friendly. They ensured that I had a wonderful stay. I can't wait to go back!
---
My wife and I, along with another couple, spent four fantastic days at Chateau Elan. The staff is extremely attentive and very accommodating. We played golf at their two golf courses and both courses are in very good condition. They also have a walking par 3 course if you want to tune up your short game. The selection of wines is varied and they have a very nice wine tasting room. We all enjoyed selecting the wines and comparing the ones we we enjoyed. And, of course, bought multiple bottles to share when we got back home. The restaurants offer a wide selection and we especially enjoyed the Irish Pub located near our hotel. It has a first rate spa, as well. If you enjoy, golf, wine and a relaxing atmosphere, this is the place to come to!
---